Jennifer Cheatham certainly makes an impression.
She's smart, focused and flexible with a real talent for connecting with people, say a dozen Madisonians who have worked with or observed Cheatham in her first year as superintendent of the Madison Metropolitan School District.
Politically savvy, says one. Tuned in to business, says another. Likeable, says a parent.
Cheatham's ambitious agenda — a revamped discipline code, $27.7 million technology plan and partnership with UW-Madison to diversify the teaching staff, to name a few initiatives — promises to bring the school district into the 21st century, say some.
Others warn that the proof of Cheatham's acuity and skills will emerge only after her policies have been in place for a few years. Then the community will see whether the students not suspended from school graduate, the fifth-graders with iPads learn better and children of color see more role models in the classroom.
Don't forget, cautions one observer, Madison can be awfully hard on its school superintendents once the honeymoon is over.
Peggy Coyne, outgoing president of Madison Teachers, Inc.
Jennifer Cheatham has a personal touch, says Peggy Coyne.
The outgoing president of Madison's teachers union recalls a Saturday work session on school strategic plans with Cheatham where Coyne remarked to the group how glad she was that educators were no longer talking about the "deficit child."
"I said I was a little dismayed that now we had messages about the 'deficit teacher,'" Coyne recalls, referring to a societal shift from focusing on underachieving children who need fixing to teachers who need fixing.
"When I said it, I saw her eyebrows go up. And when the meeting was breaking up, she made her way across the room to me. She touched my wrist and said: 'I'm so glad you're here,'" Coyne remembers.
"She's good at acknowledging all the voices at the table."
Coyne applauds Cheatham for visiting every school upon her arrival in Madison last April, and for her concerted efforts to reach out to the community.
"I really admire that," she says.
Coyne also credits Cheatham for her public praise of teacher talent and for setting an ambitious agenda on important issues.
But looming ahead is the implementation of several major policy initiatives, like a behavior plan that helps kids stay in school and off suspension, says Coyne. District officials must find a way, too, to diversify an overwhelmingly white and female teaching staff in a district where the union contract traditionally has recognized seniority and given its union members preference in hiring.
"The heavy lifting is ahead of us," Coyne says.
The Madison School Board this month agreed to enter into negotiations to extend the MTI contract — one of few active teacher contracts left in the state — to June 2016. And as MTI members await a state Supreme Court ruling in their lawsuit challenging the legality of Act 10, the Scott Walker law that curbed public employees' collective bargaining rights, Coyne is hoping Cheatham will recognize the intrinsic value of the collective bargaining agreement.
Many school districts have moved issues previously covered in union contracts to employee handbooks, but "a handbook has a negative connotation for us," Coyne says. "The collective bargaining agreement feels like a voice."
Cheatham has been supportive of joint administrative-staff committees to set and evaluate practices, Coyne says.
"Go one step farther and respect the collective bargaining agreement," she says. "Psychologically, that's a big deal to teachers."
Zach Brandon, Greater Madison Chamber of Commerce president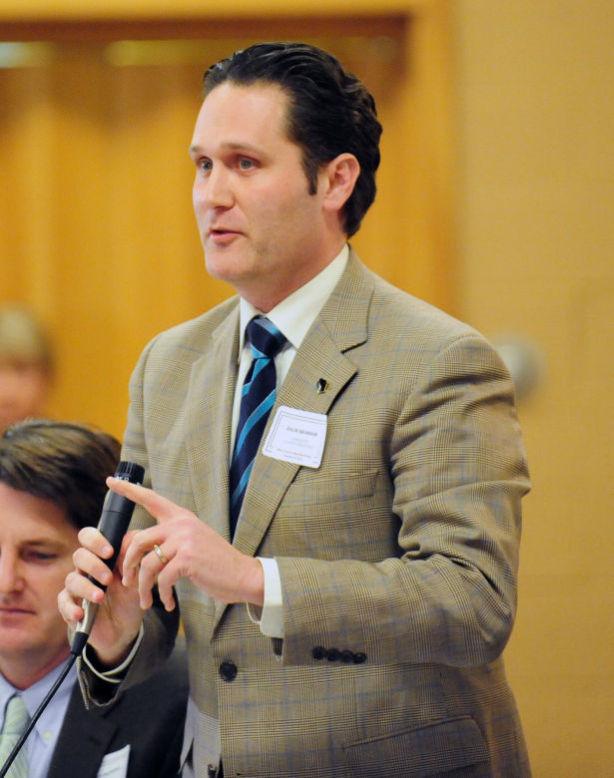 The board of directors of the Chamber of Commerce had some questions for Jennifer Cheatham last year about extending the teachers contract when school districts across the state were letting them expire under Act 10.
Cheatham answered the questions in a way that business owners can appreciate, recalls Chamber president Zach Brandon.
"She talked about building a foundation and sense of security for teachers as new initiatives are being deployed and how important that is for those on the front line of change," Brandon says. "I think she made a good case. I don't recall a single voice of opposition in the end."
The incident reflects Cheatham's remarkable efforts to hear concerns of local business leaders and work with them to ensure that Madison schools are preparing students for life after graduation.
Cheatham's efforts to reach out to the local business establishment go back to shortly after her arrival when she turned to the Chamber to help fund a team of experts she brought in to assess the needs of the school district, Brandon says.
But the business community is more than a checkbook to Cheatham and that early partnership laid the foundation for a continuing relationship, he says.
Business leaders appreciate Cheatham's commitment to follow-through and some very executive-like aspects of her apparent philosophy.
"She understands the principal that progress always involves some risk," Brandon says. "To have an educator relate at that level to the business community is very special."
And the Chamber of Commerce board has been meeting with Cheatham to discuss "reinventing" what an MMSD diploma means, says Brandon.
In those meetings, business leaders have been stressing the importance of offering students different pathways to adult success: college, job training, entrepreneurship, he says.
And they've worked with Cheatham on identifying the skills students need for success, from reading, writing and arithmetic for the 21st century to skills like imagination, design and adaptation, Brandon says.
When viewing the achievement gap as an opportunity gap for students who are not college-bound and don't see much opportunity, partnering with local businesses to show those students a path forward is "value-added," Brandon says.
"We've got a business community that wants to be part of that," he says.
Ed Hughes, Madison School Board member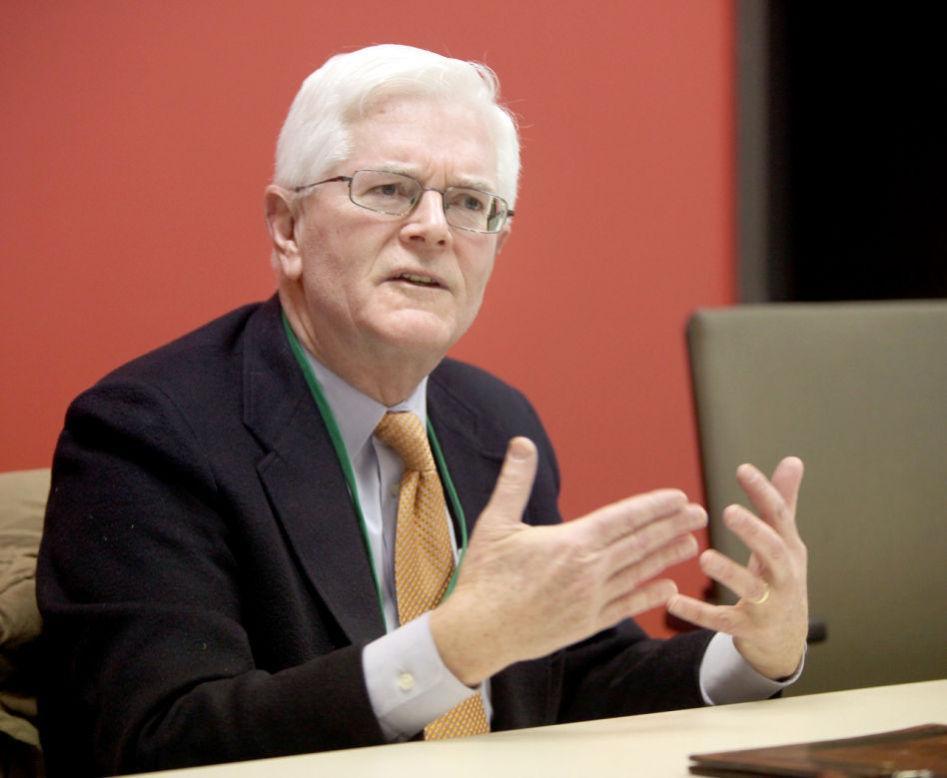 Jennifer Cheatham has a lot of self confidence, and that's great, says Madison School Board member Ed Hughes.
"She has a clear vision of where she thinks we should be going and what to do to get there and pursues that and isn't particularly dissuaded when people say that will be hard or require decisions some people won't like," Hughes says.
She also listens to feedback and is willing to make adjustments, which also reflects self confidence, he says.
"We've been moving pretty fast," says Hughes of the board's ambitious agenda over the last year. "I don't think we're in a position to take on much more."
He adds that Cheatham and her staff have brought the board well-prepared materials highlighting issues for members to focus on.
"On these significant policies we've been adopting, there have been good exchanges and input and changes have been made that reflect our consideration," he says.
Hughes says Cheatham has rightfully refocused the school district's achievement gap response on striving for excellence in every classroom.
"The focus on instruction is very important, but we haven't completely abandoned the achievement gap plan," he says.
A number of initiatives identified in the achievement gap plan proposed by former superintendent Dan Nerad, like expanding the successful AVID/TOPS college prep program, have been pursued.
Augmenting Cheatham's self-confidence is a deft capacity to connect with people one-to-one, Hughes says.
"It has been striking to me how many people I have heard, from a wide variety of backgrounds, say, 'Gee, I think I really connected with her,'" Hughes says. "That's a great skill to have."
Luke Gangler, student representative to the Madison School Board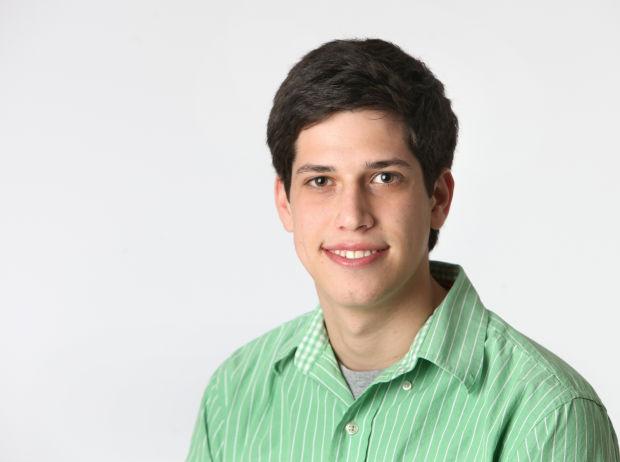 Jennifer Cheatham has demonstrated "a pretty incredible work ethic," says Luke Gangler, student representative to the Madison School Board.
"The sheer number of hours she has dedicated to guiding the district in a time of change and transition is incredible," says Gangler, a senior graduating from Memorial High School who has been taking classes at UW-Madison, where he will study sociology next fall and is already active in the Student-Labor Action Coalition.
But the big impact on the school district will be less in particular initiatives than in the new energy and support that Cheatham brings to the daily work of educating students, he says.
Like others interviewed for this piece, Gangler praises Cheatham's knack for making divergent voices feel heard and respected, even when a decision tracks in another direction.
"She's very personable in the way she relates with people in a very hectic decision-making environment," Gangler says. "It's very effective."
Kaleem Caire, former CEO of the Urban League of Greater Madison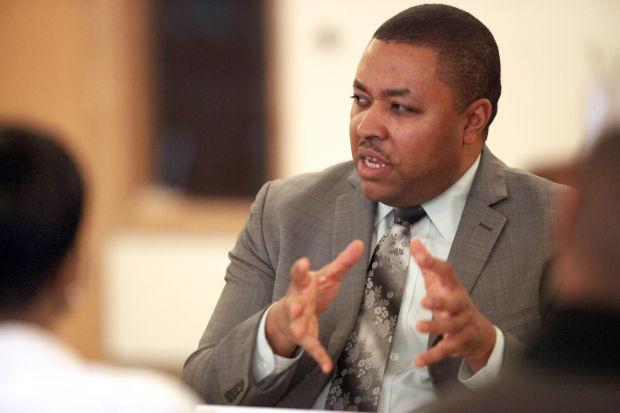 Ending the race-based achievement gap that has plagued the Madison Metropolitan School District for decades needs to remain a top priority, Kaleem Caire says.
And Jennifer Cheatham's tweaking of the school district's approach to ending the gap to make it part of an overarching drive for excellence in all schools is the right way to do it, Caire says.
"It has to be done within the context of overall strategy," he says. "You can't say we're going to run the schools over here and this program over there is to address the achievement gap. You need to have programs, but they have to be embedded in the priorities of the district."
Caire was the architect of a proposal for Madison Prep, a charter school designed to help African-American students surmount the achievement gap that was rejected by the Madison School Board in 2011. He is a former CEO of the Urban League of Greater Madison, which provides tutoring programs in a number of Madison public schools.
Many education equity advocates see changes in school discipline policies, like those adopted under Cheatham to end the disproportionate removal of African-American students from class, as key to closing the achievement gap.
Caire underscores that the effectiveness of the new discipline code will depend on how it is applied.
"How teachers are oriented on it and held accountable will really determine whether it works, and what alternative strategies are available for kids who present discipline challenges," says Caire.
He finds Cheatham very focused.
"She's very clear about things she wants to get done now; less clear about what she might do in the future," he says.
Caire has floated a couple of ideas past her, he says, and was told that school staff has plenty to handle at the moment.
"I think she's being sensitive to the fact that a change in leadership, along with heightened latitude and accountability in place across the district, is hard," Caire says. "I respect that."
He says he's spoken to Cheatham about resurrecting a charter school proposal, and she was generally supportive, but made no commitments.
"The need is obvious," Caire says. "Our community has young men who are off the rails and need guidance and structure. Our young ladies do, too."
Vanika Mock, Parent Advisory Group member
Vanika Mock says she was skeptical, at first, about Jennifer Cheatham's background in the Chicago Public Schools and all the problems that school system has had.
"But, fortunately, I think she's doing a phenomenal job," says Mock, whose son is headed to West High School in the fall.
Mock, a UW-Madison staffer, serves on the Parent Advisory Group that Cheatham started last fall, and has found her to be open to the ideas of others and committed to making improvements in the district.
"She's very soft-spoken, but she's not a pushover by any means. When she agrees that something needs to get done, she gets it done," Mock says.
Mock is especially appreciative of Cheatham's candid acknowledgement of the achievement gap and her resolve to do something about it.
"She absolutely gets it. She understands that there is a problem and she's not trying to sweep it under the rug," Mock says.
The parent advisory group, made up of parent-teacher organization representatives from schools across the city, is a very diverse group by any measure, Mock says. "I love that."
A major focus of the group in attacking the achievement gap has been coming up with strategies to keep parents engaged with their kids' school communities, she says.
They've been talking about having registration at different times of day to accommodate work shifts, offering food to cover the meal a parent might have to skip to attend and having members of the school parent-teacher groups on hand to welcome prospective new members.
"We all want to feel welcome when we go to our kids' schools, and sometimes parents are made to feel they don't belong," Mock says. "Even if it is not done intentionally."
"We want to get the message across to all parents that they are important."
Cheatham is using the group's ideas to come up with a plan to boost parent involvement, Mock says.
"She has to please the parents, the community and the school board," Mock says, considering Cheatham's first year on the job. "She has one of the few jobs where you are on the chopping block wherever you go."
Susan Smetzer-Anderson, Parent Advisory Group member
Jennifer Cheatham made it clear to members of the district's Parent Advisory Group that she was hired to address the achievement gap in Madison, says parent Susan Smetzer-Anderson, who is also a member of Van Hise Elementary School's Parent-Teacher Organization.
The advisory group has been developing standards for stronger communication between schools and homes as one way of addressing the achievement gap, says Smetzer-Anderson. And while there's a way to go in implementing the standards, they're a step in the right direction, she says.
"They set benchmarks and raise the level of accountability for both schools and the district—to better assure that all parents are heard, made welcome and included in decisions regarding their children's education," she says.
Smetzer-Anderson, an outreach specialist with the Wisconsin Center for Education Research at UW-Madison, points to the give-and-take that has developed at meetings of Cheatham and the Parent Advisory Group as a sign of her commitment to work collaboratively.
"Jen and her team pay attention to what they see and hear," Smetzer-Anderson says, "and what the data are saying about each school."
Cheatham puts the focus on schools, with the district in a support position, increasing communication and making the district more accountable for the results achieved in schools, she says.
"I know Jen visits schools and will spend two hours listening to staff: She's on the right track, because when she and her team get out of the district office and visit schools, they are reaffirming their centrality," says Smetzer-Anderson.
"I am convinced that Jen is intent on collaboratively dealing with the challenges our city is facing and she is going to be relentless in seeking and applying realistic and evidence-based solutions to Madison's achievement crisis," says Smetzer-Anderson.
Cheatham's personal style can help make it happen, she says.
"She's approachable. She listens. She welcomes ideas. She's working very hard, and she is willing to reflect on difficult decisions," Smetzer-Anderson says. "In my opinion, she has opened the district doors and some fresh air is blowing through the building."
AnnaMarie Moffit, advocate for children with special needs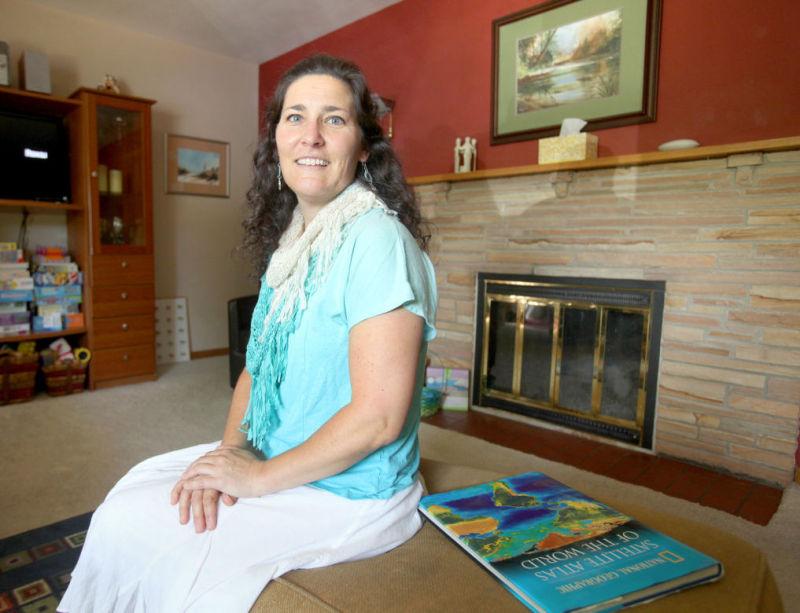 Jennifer Cheatham has a talent for connecting with people, but the challenge of bringing new faces to the table remains, says AnnaMarie Moffit.
"I think she's laid a nice foundation for community engagement. The challenge is to bring in voices that are not consistently heard," says Moffit, a mother of children with special needs who works as an advocate for such families. "I'm really involved and I see a lot of the same people."
The lack of diversity includes racial and ethnic minorities, but extends beyond that, Moffit says.
"Who I am seeing, typically, are people who are highly engaged, well-educated and connected to a local nonprofit or community organization," she says. "It's difficult to tap into people who don't have time or transportation or the background to feel comfortable in that kind of setting."
Moffit faces the same challenge in her own work and says she has heard Cheatham speak to it. "I think she's worked hard to establish relationships with neighborhood organizations and it's a great way to enter that dialogue," she says. "But I think it's a long process."
"I hope we continue to build community engagement and parent involvement," she says. "It's one place we're a little behind and it's a critical piece in closing gaps in academic performance."
Sal Carranza, Dane County Latino Education Council president
The real assessment of Jennifer Cheatham's leadership skills will occur in a few years when the results of her focus and policies begin emerging, says Sal Carranza, president of the Dane County Latino Education Council.
But Cheatham has taken some promising steps, says Carranza, an academic planner for the University of Wisconsin System.
"I think that Jen is a good decisive leader that is giving good direction and fresh ideas to create equitable opportunities for our kids and is being intentional in eliminating the achievement gap," he says.
Carranza stresses that more needs to be done to provide proven opportunities for Latino students and English language learners, in particular, as well as other groups of students with unique cultural needs, like Hmong kids.
"But I am confident that Jen will not lose sight of them," Carranza says.
"I think she is launching a sincere effort to hire a more diverse pool of teachers, principals and administrators," he says. "Finally, I think she has made a real effort to include the community, parents and other constituent groups in her decision making process."
Paul Soglin, mayor of Madison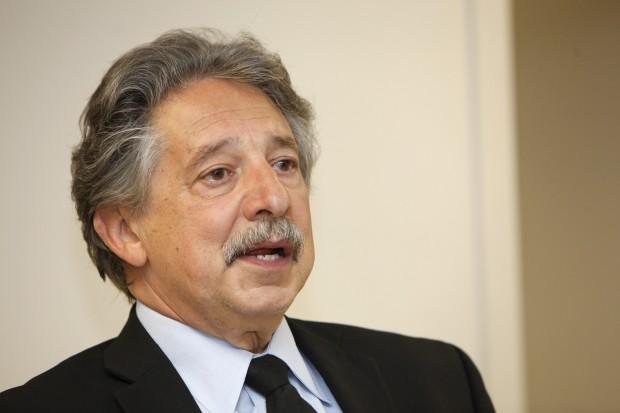 Jennifer Cheatham's immediate willingness to reach out impressed Madison Mayor Paul Soglin.
"She came in and immediately got to work evaluating the strengths and weaknesses of the district. And she knew not do it alone and brought in others to give a greater breadth of analysis," Soglin says. "That tells me good things about her thinking."
Cheatham has worked with the city to jointly fund a coordinator for the Madison Out of School Time (MOST) initiative to get the most out of after-school programs around Dane County, he says.
"We're working in a collaborative manner to address this element which is so important to children's education – what happens in 80 percent of their waking hours when they're not in school," he says.
Cheatham is pursuing the achievement gap issue from a variety of approaches, from curriculum to attendance, teaching hiring and parental involvement to after-school programs, he says.
"When we see our success five or 10 years from now, I'm not sure we will be able to identify which effort made a difference," he says.
Dean Loumos, Madison School Board member
Heading into his second year on the Madison School Board, Dean Loumos hasn't yet seen what he is most looking for: a total reboot of alternative programs for kids who struggle in a traditional classroom environment.
But Jennifer Cheatham has not told him it can't be done, Loumos stresses.
He says her spearheading of the district's new discipline code will help struggling students stay in school. But the new behavior education program, which starts next year, will only increase the demand for effective in-school alternatives for kids who might have to leave the classroom to allow their classmates to learn, he says.
Cheatham is up to the job, says Loumos, a former teacher in an MMSD alternative program.
"I think we have the right person at the right time for this."
He values the sense of urgency that Cheatham and her staff are bringing to policy changes so revolutionary they amount "turning an ocean liner around," Loumos says. "Our community, the entire country is demanding change. We need to do as much as we can as soon as we can."
Change like that creates stress and Cheatham has seen pushback, which possibly peaked in the controversy over proposed personnel changes at Falk Elementary School that led to teachers claiming racism at a school board meeting.
"We had to deal with that with Jen and the staff – Explain this. How are you going to fix this? – and I think it was a big learning experience for her," Loumos says. "We have to know people feel they are being treated fairly while change is happening."
He says he likes Cheatham's style and is comfortable with some tension between her and school board members as she develops and implements plans to fulfill their agenda.
"There should always be a healthy stressful relationship between the board and the superintendent," Loumos says.
For example, he's feeling the tension around his vision to double the budget for alternative programs.
"We should create all kinds of options – kind of blending special education with talented and gifted programs. They're almost the same type of kids," he says. "We can find ways to work with high-flying kids that are very creative. We can expand internships for learning. There are so many ways to 'hook' a kid in."
Cheatham believes in his vision, Loumos says, but has signaled looming budget issues.
Bring it on, Loumos says. "To continue doing the same things and expect a certain percentage of students to struggle and not make it is not where I want to live."
Noel Radomski, director of Wisconsin Center for the Advancement of Postsecondary Education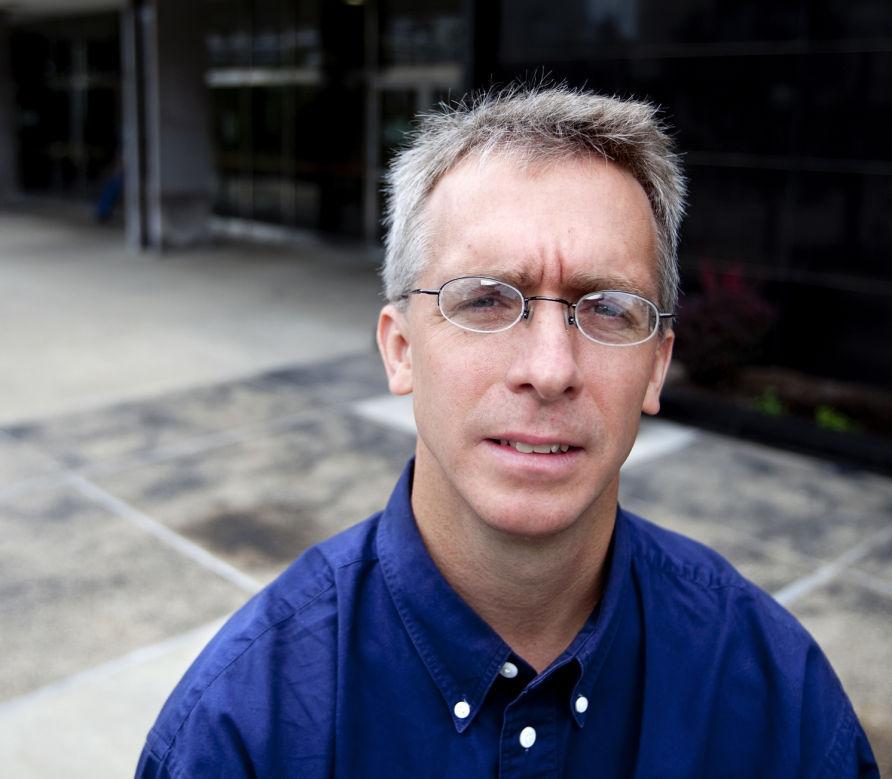 Noel Radomski says he is intrigued by Jennifer Cheatham's investment of political capital and resources in evaluating existing and emerging interventions to end significant achievement gaps.
"It is refreshing to observe how she is forging strong relationships with parents, non-profits, colleges and universities and many others to focus on improving the significant achievement gaps," says Radomski, director and senior researcher at UW-Madison's Wisconsin Center for the Advancement of Postsecondary Education (WISCAPE).
Radomski's work focuses on the transition from high school to college and career and he also has three children attending Madison schools.
He praised a new partnership between UW-Madison and MMSD to help the school district build a more diverse teaching staff, but says the leaders of Madison's higher education institutions — Edgewood College, Madison College, and UW-Madison — have to do more to aid the school district.
"Campus leaders need to strongly encourage faculty, staff, and students to come to the plate, listen to the needs of MMSD, nonprofits, parents, and others, and then offer ideas," Radomski says. "The campuses have to stay clear of the traditional approach of experts who step in and then leave as their interest wanes or their attention moves toward other activities."
Most intriguing of all will be whether Cheatham finds a way to engage students who don't find much value at school.
"It will be interesting to see how she is able to engage students 'on the margins,' so they become interested and act on their ability to participate in early career pathways," says Radomski, such as internships, apprenticeships, and other programs.
Jeff Spitzer-Resnick, civil rights attorney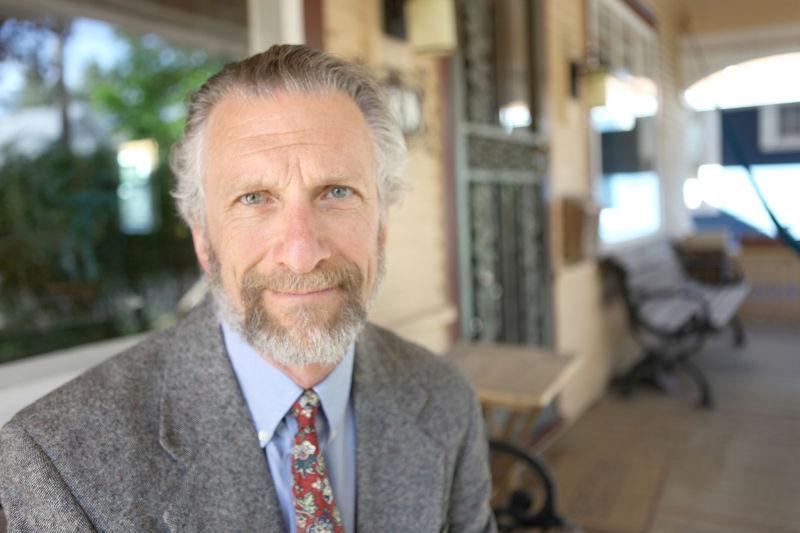 Jennifer Cheatham is a deft politician, says Jeff Spitzer-Resnick, a Madison civil rights attorney who closely watches educational access issues in public schools.
"Madison schools superintendent is a political position," says Spitzer-Resnick. "And she clearly has good political skills, and that's both a compliment and a concern. My concern is that the political skills make it hard to track what her core beliefs are and where she wants to end up."
Spitzer-Resnick represented an East High School student earlier this year whose family went public with her alcohol-related case in efforts to dissuade the Madison School Board from approving a three-semester expulsion recommended by Cheatham. Cheatham later urged school board members to apply standards from a new discipline code that goes into effect next year in considering the case, which would result in no expulsion. The school board voted to let the girl return to school immediately.
"We ended up in the right place," Spitzer-Resnick says. "But it's hard to track as an advocate where the political winds will blow next time around."
A look at recent history proves that Madison is hard on its public school superintendents, he reflects. "There's no doubt about it historically."
Publicly articulating goals allows for a scrutinizing public to say you haven't achieved them, he points out. And because of that downside, many leaders don't set such goals.
"The district should set achievable, measurable goals to improve academic results for all students and particularly the most vulnerable children in the city, who are generally disabled and minority kids," Spitzer-Resnick says. "If we don't set them, how do we know if we've made them?"