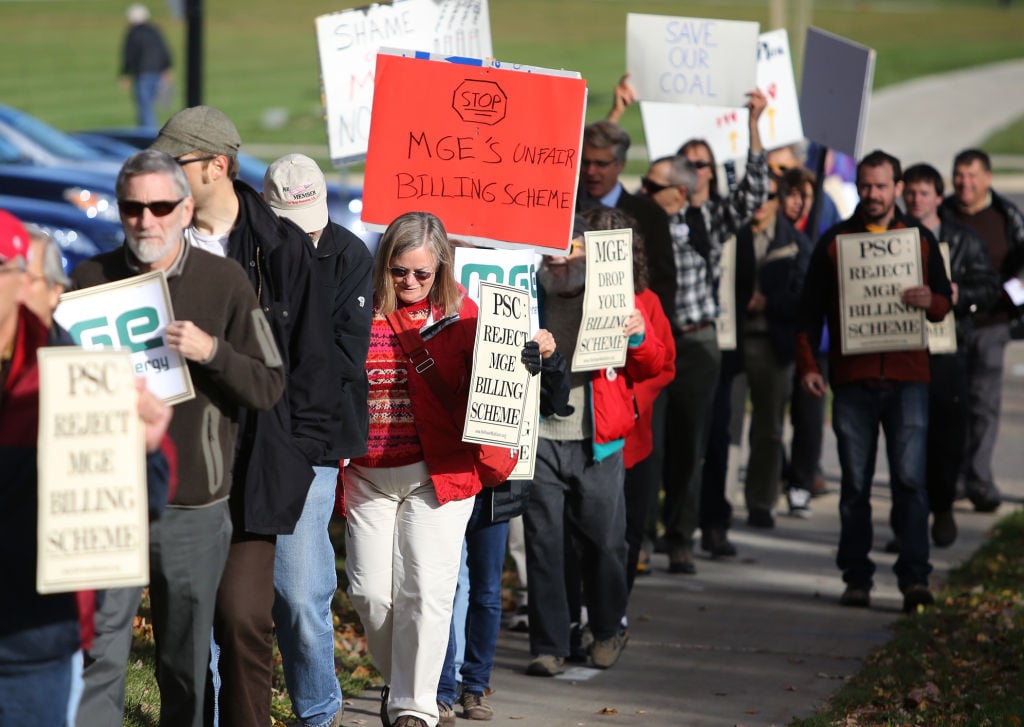 "It's been a great stock," he says.
But Wichert would also like to see MGE improve its commitment to clean energy development and sustainable business practices.
So on Tuesday, Wichert will be joining with other MGE investors in delivering two shareholder resolutions for consideration at the company's 2015 shareholder meeting.
The resolutions will be presented at noon to company officials at MGE headquarters, 133 S Blair St. Details on the resolutions will also be released at that time.
The resolutions must be filed this week in order to be heard at MGE's shareholder meeting on May 19, 2015. Under Securities and Exchange Commission (SEC) rules, these resolutions must be included in the annual proxy statement sent to all shareholders for a vote.
Wichert, who works as an energy consultant and serves on the advisory board of the Citizens Utility Board, hopes other concerned MGE shareholders will join in urging the company to "change course and lead the transition to clean energy."
The shareholder resolutions are separate from the MGE rate proposal, which would raise monthly fixed charges for residential and small business customers starting in 2015. The state Public Service Commission is to rule on those changes Wednesday.
Be the first to know
Get local news delivered to your inbox!