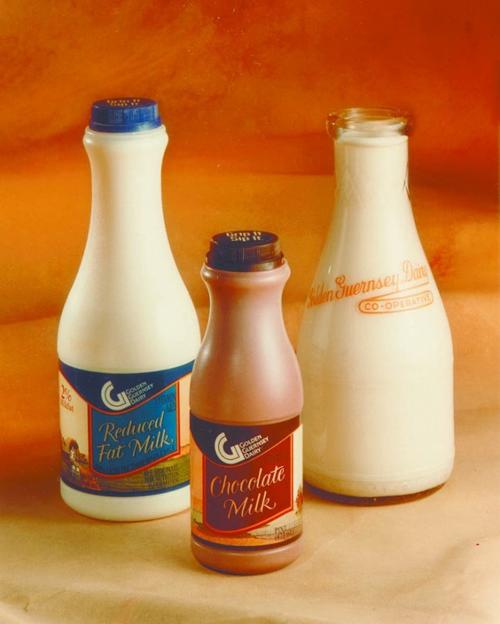 It's never good news when a manufacturing plant closes abruptly and workers lose their jobs.
But when it's an 83-year-old large milk processing facility in America's Dairyland, well, the impact can seem especially troubling.
Add in a Los Angeles-based investment firm that just bought the plant in 2011 and you've got a story that spotlights today's cut-throat economy.
There has been widespread media coverage of the issue since the Golden Guernsey plant in Waukesha was shuttered last Saturday.
Here is some video from the plant that a Milwaukee TV station shot on Monday that offers a good opener.
The story has a good Madison angle since the union representing the company, the International Brotherhood of Teamsters Local 695 is based here. OpenGate, Golden Guernsey's owners, are claiming — not unlike the Hostess brand situation — that they had to close the plant because the union was unwilling to accept pay cuts. But union officials are disputing that claim.
Officials at the state Department of Workforce Development have been doing what they can. DWD through the Department of Justice has filed a $2 million lien against OpenGate at the request of a displaced worker, saying the owners violated the state's plant closing law, which mandates 60 days' notice for any closing affecting 50 or more workers.
Some critics have called it vulture capitalism at its worst. OpenGate Capital acquired Golden Guernsey in September 2011 from Dean Foods after the U.S. Department of Justice required Dean Foods to sell the business in order to resolve antitrust concerns that Dean's share of the school milk supply business was too large
I did some checking on OpenGate but could not come up with much dirt on the company. Somewhat ironically, one of its senior associates, Jordan Stone, has a background in clean technology and social marketing. Last year, it boasted of a 50 percent return on investment from a buy and exit deal in the auto parts business. 
Add it all up and the case simply looks like business as usual in 21st-century America, where, too often, workers get the short end of the deal.