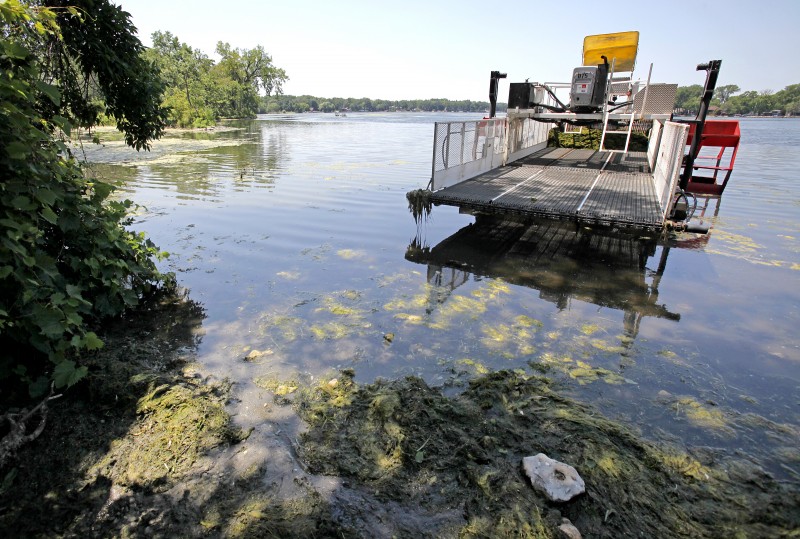 Three-quarters of the phosphorus run-off that enters Lake Mendota arrives during 29 days each year, on average, according to a study published recently by UW-Madison researchers. The finding could have major implications in area efforts to clean up Madison-area lakes.
Most of these 29 days occur in late winter or spring when conditions are right for what researchers call "phosphorus bursts" to occur. A heavy spring shower on yet-to-be-planted soil that is covered by manure would, for example, lead to a surge of phosphorus into area lakes.
Climate change is adding to the equation.
"We can't stop the weather, but we can stop the phosphorus," said Steve Carpenter, the study's main author and lead researcher with UW-Madison's Water Sustainability and Climate team.
The study, published earlier this month in the journal Aquatic Sciences, was conducted by Carpenter, Chris Kucharik and other members of the UW-Madison team.
Analyzing some data sets dating back to 1976, the study included daily measurements of the phosphorus levels in Lake Mendota collected by the U.S. Geological Survey.
"I think the data are really solid and the analysis is really solid. I think this really tells us the bulk of the problem in Mendota is coming from a small number of big events," Carpenter said. "The low hanging fruit for management is to get in and stop those big events."
Carpenter said that means keeping manure off the land by using manure digesters (there are roughly three dozen in Wisconsin) and manure holding facilities during winter months and by covering bare farmland with cover crops.
"The study results throw the problem into a whole new light," he said.