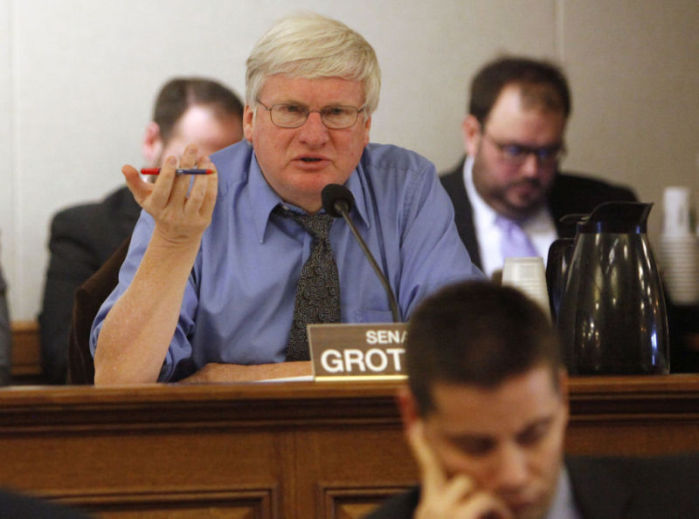 The most interesting race for Congress in Wisconsin this year may very well be the primary contest between 35-year incumbent Rep. Tom Petri, R-Fond du Lac, an old-school moderate, and state Sen. Glenn Grothman, R-West Bend, a rabid reactionary.
Although the 6th Congressional District is solidly Republican, and has not been seriously contested by a Democrat in over 20 years, some Democrats suggest that a Grothman victory could make the district competitive, due to the veteran state legislator's affinity for controversy.
Liberal blogs have already begun gleefully rounding up Grothman's greatest hits; the state Democratic Party has compiled a list of 20 quotes.
For instance, Grothman hasn't adopted the mellower tone that Republicans have taken on gender and sexual roles in recent years. If anything, he's doubled down on his conservative Christian worldview.
"Did people even know what homosexuality was in high school in 1975?" he asked the Cap Times in 2010. "I don't remember any discussion about that at the time. There were a few guys who would make fun of a few effeminate boys, but that's a different thing than homosexuality."
"If people adhere to the tenets of Christianity, the acceptance of that sin will not be the norm. How society deals with it is going to determine to a certain extent how much that lifestyle flourishes, and it should not flourish."
He suggested that the pay gap between men and women was due largely to men seeking better pay because they expect to be the primary breadwinners:
"In my personal experience, the reason most men make more than most women is that most men set themselves up or view themselves as breadwinners in the family. So, frequently it's not unusual to have a guy working 50 or 60 hours a week and the gal's working 35 or 40 hours a week."
Indeed, the real problem is the country kicking men to the curb, he has said.
He has also made a number of provocative statements on race, often suggesting that whites are the victims of discrimination.
"Of course, almost no black people today care about Kwanzaa," he said. "Just white left-wingers who try to shove this down black people's throats in an effort to divide Americans."