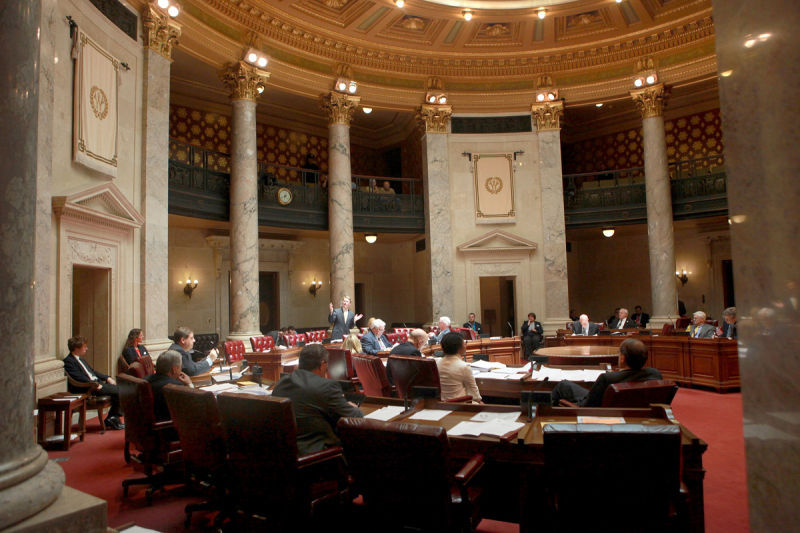 Last month, consumer advocates declared victory after the Joint Finance Committee voted to strip a provision from the state budget that would have exempted the "rent-to-own" industry from a number of consumer protection laws.
But payday lenders, who are also frequently accused of exploiting the desperate and financially ill-informed, are emerging from the budget with another victory. An amendment to the budget added by GOP leadership in the Assembly imposes more stringent deadlines on debt repayment for borrowers.
Currently, a borrower is not considered to have defaulted on a loan until 40 days after the due date for the loan. Under the budget amendment, payday lenders will be able to declare a loan in default 10 days after the due date. At that point they may report the borrower's situation to a credit rating agency, assign the debt to a collection agency or even file a small claims suit against the borrower.
"It's just a favor for the payday loan industry," said Bruce Speight, executive director of Wisconsin Public Interest Research Group, which fought hard against the rent-to own-proposal. "At the end of the day it's about lining their pockets."
Sen. Glenn Grothman, R-West Bend, who led the fight against loosening rent-to-own protections and has been a staunch opponent of payday lending, expressed disappointment in the provision's inclusion in the budget but seemed to suggest that some fights were futile.
"There's a lot of policy items I don't think should be in the budget," he said.
Jamie Fulmer, the vice president of public affairs for Advance America, a national payday lender based in South Carolina, framed the change as part of "striking a balance" between consumer protections and business fairness.
"From our perspective we want to work with consumers anyway we can to make sure they have a successful transaction with us," he said. "That includes making sure they repay their loan on time."
As I've pointed out before, the payday loan industry has contributed heavily to legislators on both sides of the aisle in the past. However, now that the Democrats are in the minority and will likely remain so for the foreseeable future, payday lenders have donated almost exclusively to Republicans.