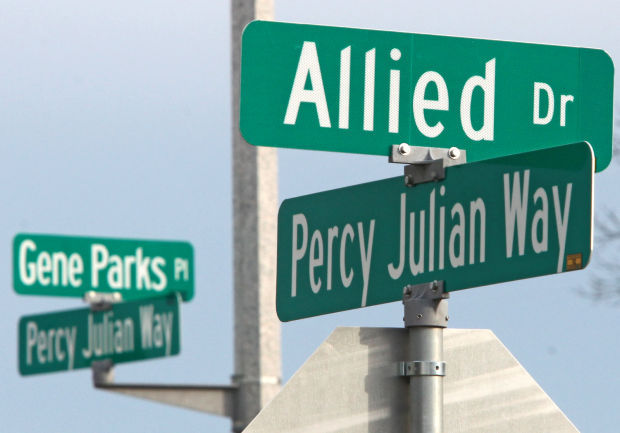 As the city of Madison solicits proposals for establishing a grocery store in the Allied Drive neighborhood, it has not drawn much interest from full-scale grocers. But the Allied Community Cooperative is already moving forward with a creative way to address the neighborhood's long-standing struggle with food access.
The cooperative has been working with the Williamson Street Grocery Co-op and Divine Orders Catering to develop a purchasing club of neighborhood residents and to eventually establish a small grocery cooperative store.
Treasurer Stephanie Rearick said they are concluding a hiring process for the first part-time outreach people and hope to have the buying club up and running in the next month.
"This is a step building the capacity for us to have a neighborhood-owned place," Rearick said.
Families will put in individual orders and the buying club will order through Willy Street Co-op vendors. Divine Order Catering will offer storage and retail space with delivery or pick-up. If it's successful, the goal is to develop toward the neighborhood having its own co-op run out of the community center.
"Things are moving, slowly, but things are happening. I can say that," said cooperative member Sina Davis.
She said they are still going to fight and hope and pray for a grocery store, but in the meantime this allows community members to have access to healthy food while still having a say in what they buy.
"I think it is a good idea for us to I guess patch things up until we can really get a store," Davis said.
Cooperative members said they would still like a full-service grocery store to come in if one is interested, but interest from full-scale grocers seems minimal so far.
Madison sent out a request for proposals in March to attract a full-service, affordable grocery store to the Allied Drive neighborhood. It offers $300,000 in a low-interest and partially forgivable loan to incent the establishment of a grocery store and overcome barriers like construction, geographic isolation and competition from nearby grocery stores. The deadline for a letter of intent to apply was May 15, and the final proposals are due June 15.
The cooperative was one of only two entities to submit a letter of intent by the deadline, with the other letter coming from an individual property owner who later withdrew his offer.
Despite the lack of interest from grocers by that deadline, business development specialist Ruth Rohlich said she's not concerned about whether they'll have enough responses.
"This is sort of a new way of us to be looking at an issue like this and the process itself has been very educational," she said.
She said from her view as a business development specialist, the best solution would be to get a full-scale grocery business in the neighborhood. But she said the work the Allied Community Cooperative is doing and its mentorship with the Willy Street Co-op has emerged as a strong partnership.
"That has become a very interesting idea, I think, and so it's sort of changing my thinking," Rohlich said.
The cooperative has already received small grants from the Capital Area Regional Planning Commission and a Madison SEED grant to get going.
"If the city were to invest $300,000 or even a portion of that in this co-op we could really get something going that would change the dynamics of this neighborhood," Rearick said. "We really need a healthy environment in the Allied Drive neighborhood, and that's the co-op's goal."
Share your opinion on this topic by sending a letter to the editor to tctvoice@madison.com. Include your full name, hometown and phone number. Your name and town will be published. The phone number is for verification purposes only. Please keep your letter to 250 words or less.