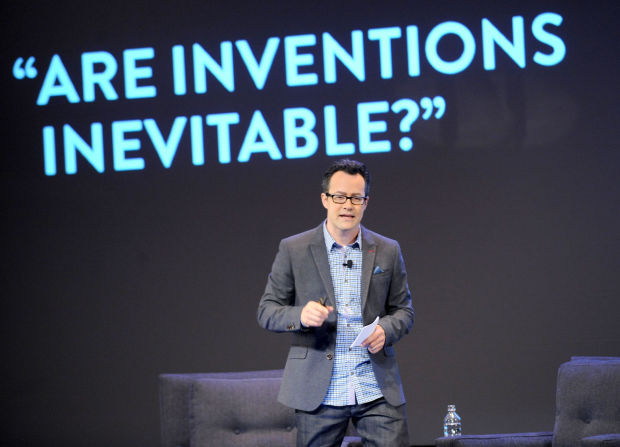 The second day of the Wisconsin Book Festival has something for the kids, and something for the grown-ups after work as well.
Friday is "High School Friday" at the festival, as 150 students will get a full day of book programming with writers, poets, and peers at the Central Library, 201 W. Mifflin St., until 5 p.m. 
Meanwhile, those of drinking age can head over to the Great Dane, 123 E. Doty St., to meet author John Hall and talk about his book "The American Craft Beer Cookbook," containing over 150 recipes from brewpubs and brew lovers. (Word has it that the Great Dane will also have beer available.)
Everything else Friday night is suitable for all ages. Author Dan Chaon will read from his collection of short stories, "Stay Awake," at 5:30 p.m. in the Central Library's Community Room. I saw Chaon read at the Madison Museum of Contemporary Art last year with Lynda Barry, and he is a spellbinding storyteller and writer.
If you want something a little more reality-based, Wired writer Clive Thompson will be at the Wisconsin Institutes for Discovery, 330 N. Mifflin St., to talk about his invigorating new book, "Smarter Than You Think," which posits that the Internet is not making us dumber and more self-involved, but smarter and more knowledgable about our world.
I recently interviewed Thompson about the book, where he related that during the course of reporting various stories, "I kept on having my worst assumptions challenged by the creative and interesting stuff that people were actually doing.
"It was easy at my desk to assume the world was going to hell in a handbasket. But when I did the reporting, the world did not cooperate with my deskbound assumptions."
Friday night has historically been the night for a "Monsters of Fiction" mass reading event, but this year "Monsters of Poetry" takes over the Central Library's Bubbler area at 6:30 p.m., with Kara Candito, Christopher Mohar, and Adam Fell all reading.
At 8:30 p.m., come stare at "The Men Who Stare At Goats" author Jon Ronson in the Central Library's Community Room as he reads from his latest book, "Lost at Sea." For more, read Jeanne Kolker's interview with Ronson.
Be the first to know
Get local news delivered to your inbox!