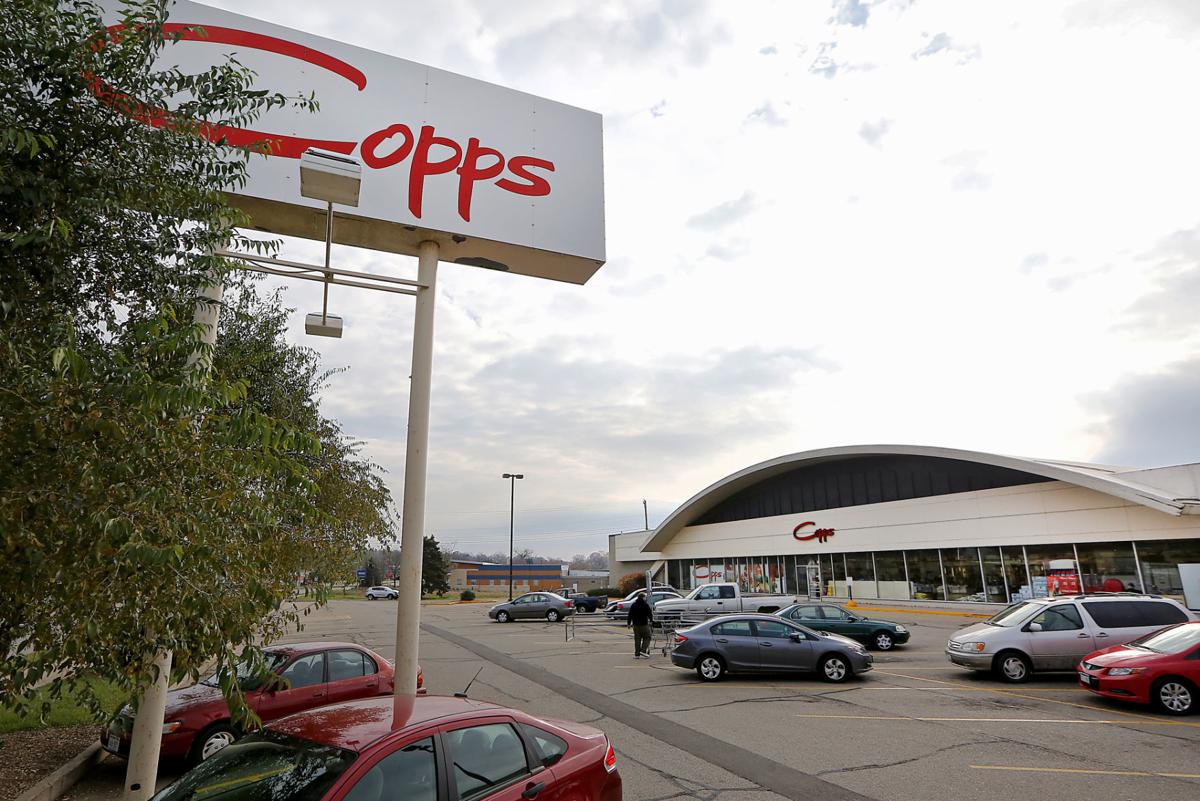 Madison officials overseeing development of a South Park Street site have been clear: Any potential development of the vacant Truman Olson site should "ensure that a grocery store remains in the area."
Potential developers — one of whom owns the the Pick 'n Save property next door, the only major grocery store around the site — have answered that call, proposing developments with space for a new grocer.
But neighbors still have questions about what type and kind of grocery store will go in the space, as well as the possibility of a grocery-less period during development.
They'll bring their concerns and ideas to a neighborhood meeting this Thursday, June 14 at St. Mark's Lutheran Church, 605 Spruce St., from 6 p.m. to 8 p.m. The event will be hosted by the Bay Creek Neighborhood Association's Planning and Economic Development committee.
The issue of affects more than just the Bay Creek area, said Carrie Rothburd, a member of the neighborhood's planning and economic development committee. The Pick 'n Save is the only grocery store "of any significance" in south Madison, she said.
"We see this as an important issue, certainly looking toward revitalizing Park Street and making it more of a community street," Rothburd said.
Madison owns the 3.5-acre property at 1402 S. Park St., formerly the Truman Olson United States Army Reserve Center, next to a Pick 'n Save grocery store.
The city issued a request for proposals to develop the vacant property, listing goals like connecting Cedar Street to Appleton Road, increasing the tax base, developing workforce housing and keeping a grocery store in the area.
Two potential developers, Welton Enterprises and a Hovde Properties/SSM Health team, responded to the RFP, and recently asked for a hold on proceedings after deciding to combine their proposals for the site. 
Both of those original proposals called for a grocery store, with Hovde/SSM proposing a 40,000-square-foot store and Welton planning a 25,000-square-foot space. Welton also owns the Pick 'n Save next door at 1312 S. Park St.
The fact that both teams separately included a grocery store in their original proposals indicates that they are taking that RFP goal seriously, said Dan Rolfs, community development project manager for the city.
In the meantime, neighbors are asking the Selection Committee and developers to take advantage of the pause "both to explore what neighbors wish for in terms of a grocery store in south Madison and to educate neighbors about who actually are the decision makers here," Rothburd said.
George Reistad, food policy director for the city, said he will be at the meeting to listen, observe and manage neighborhood expectations of what the city can do. While the city's Healthy Retail Access Program can help fund businesses looking to bring fresh food to underserved areas, "it's really just not our role to be able to dictate what a private business can and will do at that site," he said.
"We own the land but we can't force any retailer to the site," he said.
That means neighbors need to know where to voice their opinions and what to advocate for, Rothburd said. Plus, there's no requirement about the size of a grocery store and no guarantee that the neighborhood will have a continuous grocery store throughout development.
Ald. Sara Eskrich, District 13, is not able to attend Thursday's meeting. She said in an email that city staff and neighbors agree a grocery store in the south Madison area is "critical," and that hopefully any development can be planned to "maintain a continuous grocery presence."
But she added that "it is extremely early in the development process to be discussing the specifics of a potential future grocery store on or near the Truman Olson site."
Rothburd said tackling this issue early in the development process is exactly the point.
"We think there's value in neighbors getting together, sharing information and sharing their perspectives in advance of the two developers ... finalizing their plans," she said. "The time to include community input is at the start, rather than at the end when most decisions have been made."
That could also benefit grocery stores interested in the site, she said.
"We also think we're offering a tremendous opportunity … (for potential grocers) to get to know the community and to design its store for its own best outcome," she said.
At Thursday's meeting, local alders and area nonprofits were invited to the event, and Willy Street Co-op will come as a community participant. Rothburd said the committee felt it was worth looking into Willy Street North's model, a grocery store that was hailed as a neighborhood asset putting an end to a food desert.
Reistad noted he wants to see if the people who would be most burdened by a lack of grocery store, like transit-dependent populations, are represented at the meeting.
Share your opinion on this topic by sending a letter to the editor to tctvoice@madison.com. Include your full name, hometown and phone number. Your name and town will be published. The phone number is for verification purposes only. Please keep your letter to 250 words or less.