The Urban League of Greater Madison has received two grants totaling nearly $600,000 to support underrepresented entrepreneurs and job seekers, the organization announced at a press conference on Friday. 
A $400,000 "Capital Catalyst" grant from the Wisconsin Economic Development Corporation will add to the organization's Black Business Hub Accelerator Fund, providing grants and loans to businesses considering locating within the forthcoming South Madison Black Business Hub. And a $185,000 "Wisconsin Fast Forward" grant from the Department of Workforce Development will support the Urban League's Molecular Diagnostics Career Academy, a new initiative to train unemployed or underemployed residents for career-track jobs at diagnostics company Exact Sciences. 
"These partners have made a significant commitment in helping us provide access to the types of opportunities that typically escape the Black community," Urban League President and CEO Ruben Anthony said at the press conference.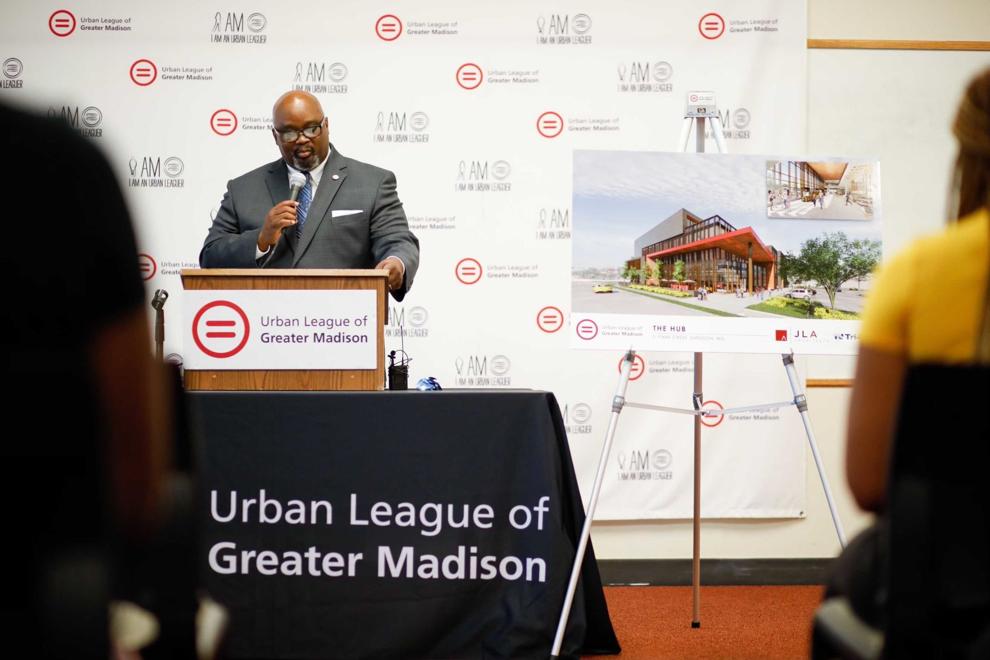 "We don't typically have an opportunity to give grants and loans to small and growing minority-owned businesses. We don't typically have an opportunity to put people into some of the best jobs in the county."
The $400,000 grant will bring the total balance of the Accelerator Fund to nearly $1.5 million, Anthony said, noting that one of the biggest challenges for Black business owners is getting the capital they need to get started or grow. 
With its fund, the Urban League joins other Wisconsin organizations looking to offer an alternative form of funding. The Hmong Wisconsin Chamber of Commerce operates a revolving loan fund, which distributed nearly $400,000 in loans last year, and the Wisconsin Latino Chamber of Commerce is currently raising money to establish its first such fund, in partnership with the Wisconsin Economic Development Corporation.
The South Madison Black Business Hub, which would house around 15 minority-owned businesses, is slated to open in 2022 at the Village on Park Mall at 2300 S. Park St. But Urban League plans to begin providing funding in advance to those who aim to use the space. It also plans to offer technical assistance and a "network of support" for eligible entrepreneurs.
Among the business owners hoping to set up shop in the new hub is Tanisha Harbert, owner of Chanell Ardor Schools of Beauty and Culture. Located at 1810 S. Park St. since 2017, it is — according to Harbert — the city's first African American-owned cosmetology school. But that building has been sold, and Harbert can't renew her lease beyond 2022. 
Now she's looking to the Hub as the foundation on which to solidify her business' future and build generational wealth. Without access to capital, she said, many entrepreneurs start businesses with only their own savings and the financial support of friends or family who believe in them. 
"We feel the weight of starting that business. Our families sacrifice. We sacrifice a lot," Harbert said, adding that many forgo paying themselves in order to keep their businesses afloat. "Because we have those financial hardships, some people fail because they just don't have that support."
Secretary Missy Hughes called initiatives like the Hub "really indicative of the work that we need to be doing throughout Wisconsin." 
"It's really, critically important that these kinds of seed funds are created, because it has to start someplace," Hughes said. "That's where Wisconsin needs to be in order to help our Black community, in order to help our whole community be more successful and have more opportunities."
The state could soon support more efforts like this. On Thursday, Gov. Tony Evers announced another $130 million in funding for workforce development initiatives. That money, Hughes said, is "not just to help businesses, but to make sure that every Wisconsinite has the opportunity to get the skills that they want to have the career that they want."
The new five-week program is designed to prepare participants for more selective, career-track positions by providing industry-specific training in areas including quality assurance procedures and lab safety. 
The $185,000 grant will fund recruitment, training, job placement and 12 months of individualized job coaching for 90 people. At least 75% will be members of groups that are underrepresented in careers focused on science, technology, engineering and math, including people of color and Native Americans. At least 40% percent will be people whose jobs were negatively affected by the COVID-19 pandemic. The program aims to place at least 85% of the trainees into full-time, "career pathway" positions at the company, with starting wages between $17 and $28 per hour. The company, which has grown over the last two years from a staff of 1,500 to more than 5,000, plans to add another 1,500 new jobs in the next two years, including 430 full-time jobs.
Among those vying for a spot is Verner Swanagain, currently in his second week of training at the Academy. He's preparing for a job in the company's laboratory processing department, where he would process some of the more than a million Cologuard cancer screening tests that customers mail in each year.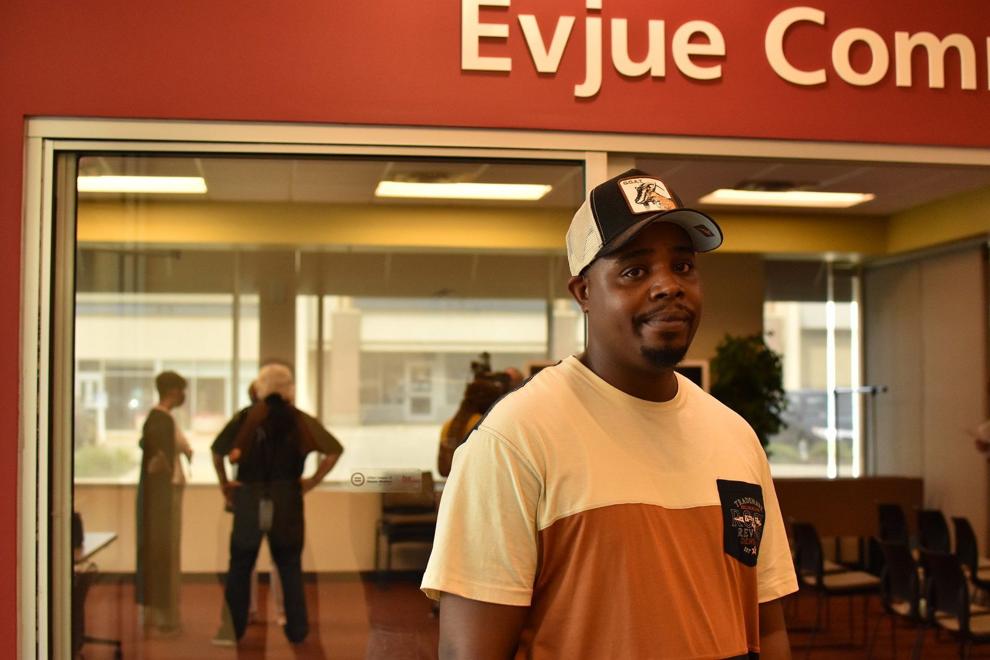 If he gets the job, it'll be the second time that an Urban League program has helped him find better work. He previously attended the organization's preparation course for those looking to work in the trades, landing a job with solar energy contractor SunPeak. 
"It was a career-changing job," he said, one where he worked out of state regularly and got promoted. But the company downsized early in the pandemic and he lost his job. By the time they offered his job back, he had a new baby and didn't want to travel.
Exact Sciences, just seven minutes from his home, seemed a great fit. "It's a career and it's also closer to my house," Swanagain said. "From what I've been hearing from the class and the neighborhood, it's just a great place to work."
Department of Workforce Development Secretary Amy Pechacek commended the collaboration between nonprofit and business partners. 
"It's truly amazing to see Madison organizations turning to each other to find innovative solutions to solve economic challenges," she said.
Share your opinion on this topic by sending a letter to the editor to tctvoice@madison.com. Include your full name, hometown and phone number. Your name and town will be published. The phone number is for verification purposes only. Please keep your letter to 250 words or less.