Southern Wisconsin was greeted with a real winter wonderland Monday morning. Upon closer inspection, one might notice the wintery covering isn't snow at all, but layers of soft, feathery crystals. 
"We call it rime ice", said National Weather Service lead forecaster for the Milwaukee/Sullivan office Mark Gehring. "Supercooled water droplets that are in fog, when it's below freezing."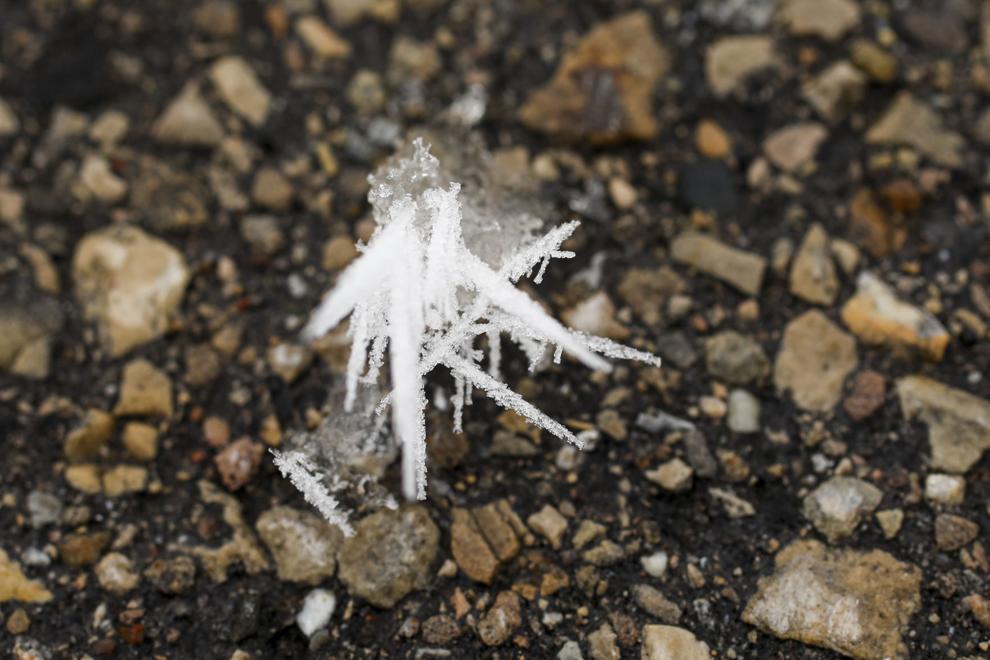 Gehring said the super tiny liquid droplets are suspended in the air, and because it's below freezing, they immediately freeze into ice crystals when making contact with trees and other objects.
Two nights of freezing fog led to accumulations of the ice, bringing some normally unnoticeable objects into sight. The usually inconspicuous netting around the baseball field at Brandt Park in McFarland looked more like a wall Monday morning, and spider webs mimicked delicate strands of white beads.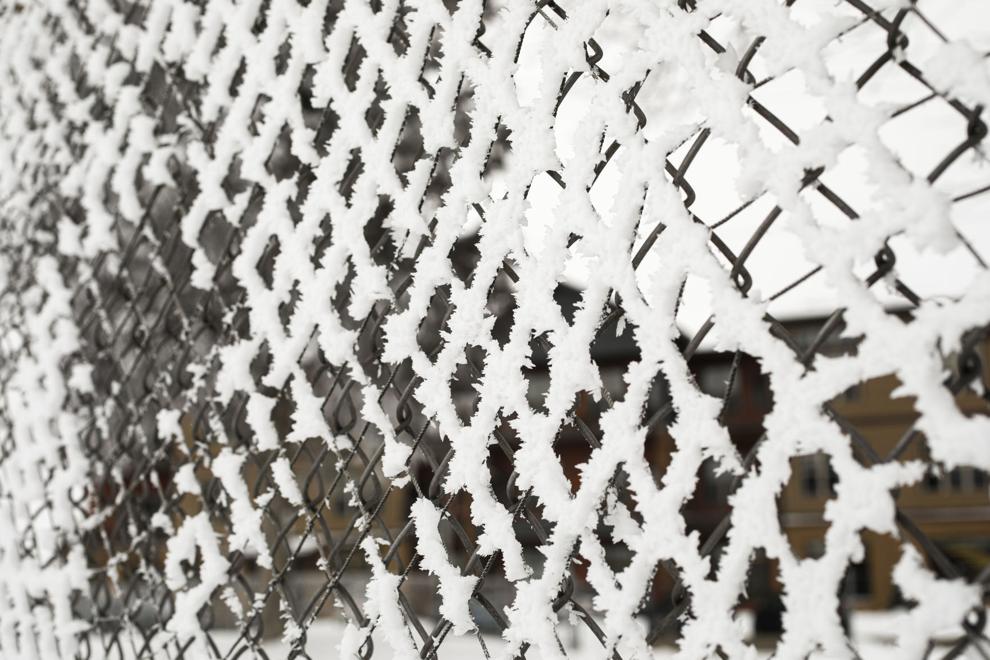 "Rime ice typically has the appearance of ice needles or scales that appear white, as the ice crystals scatter the visible light," Assistant Wisconsin State Climatologist Ed Hopkins said in an email.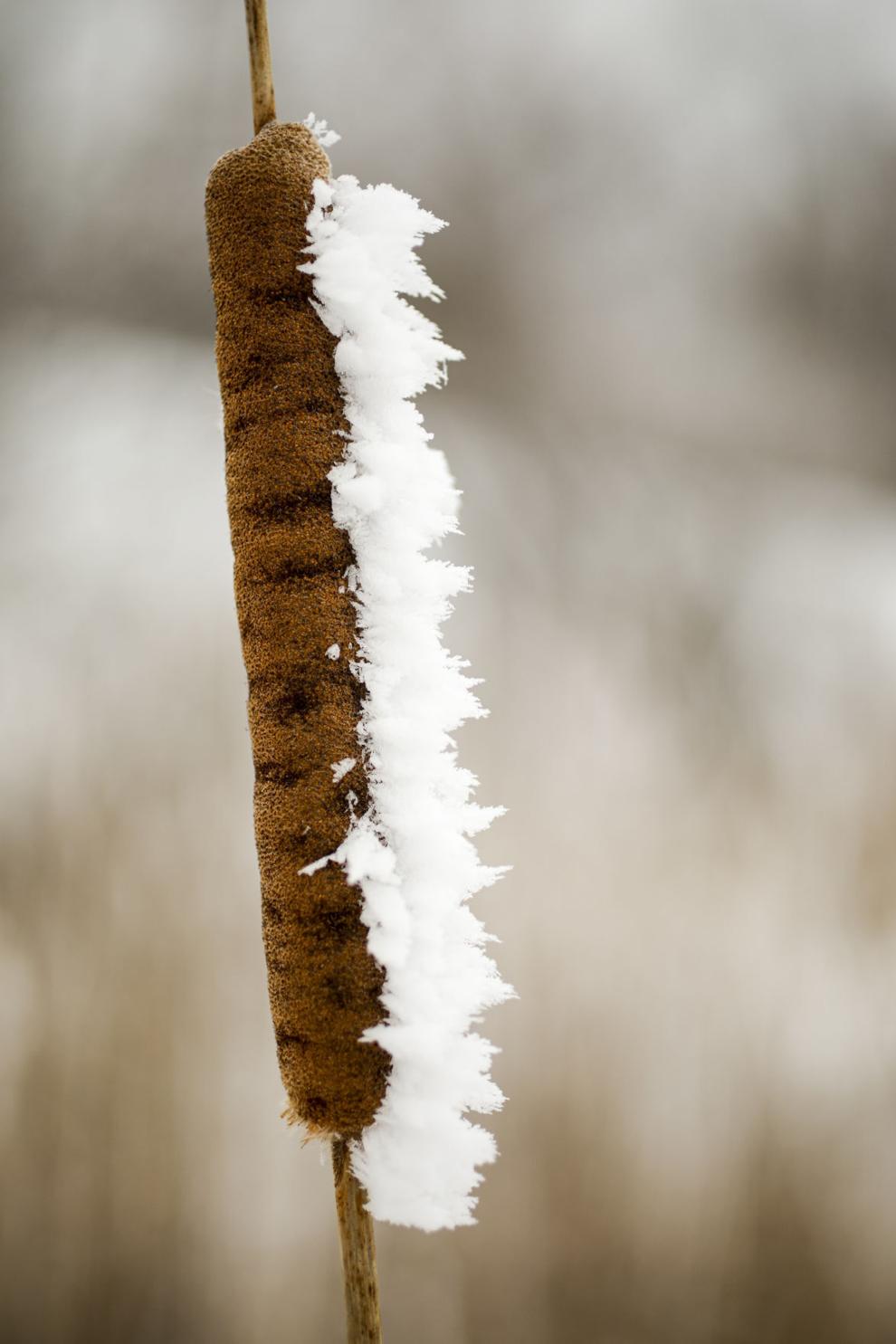 "Over the last several days, air temperatures in the Madison area have been in the low to mid 20s. In addition, the temperature of the trees and other vegetation is also subfreezing (32 degrees Fahrenheit or lower). The air has become relatively humid due to the snow cover, with relative humidity values at the airport ranging between 95 and 100 percent," Hopkins wrote.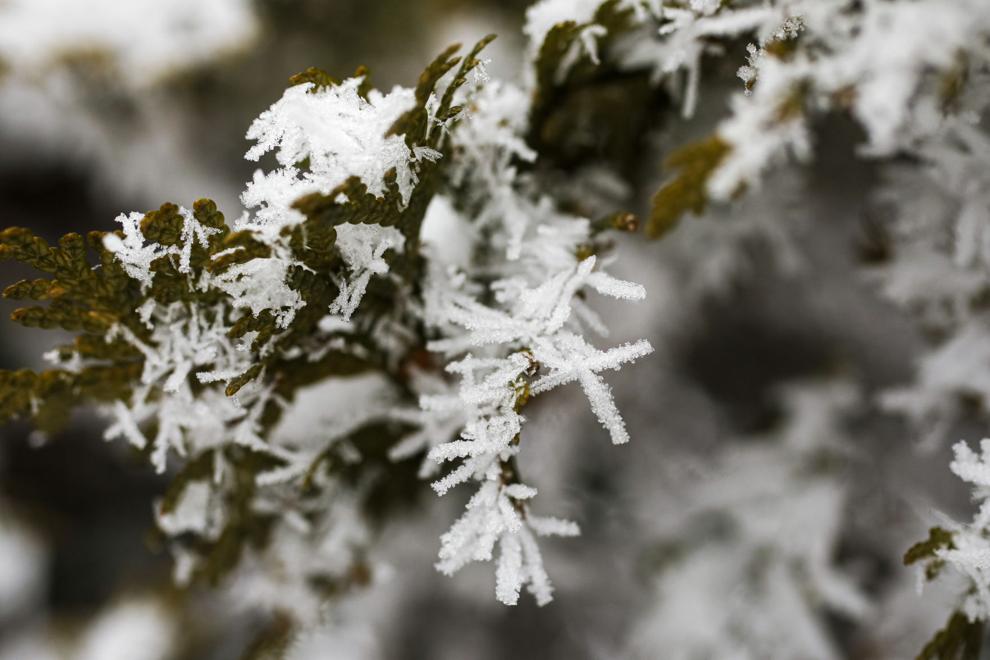 "Consequently, fog and mist have formed and been reported, which resulted in visibility levels falling to as little as one-quarter of a mile (Sunday) evening. Dense fog advisories were posted across a wide area of southern Wisconsin that have been in effect into today."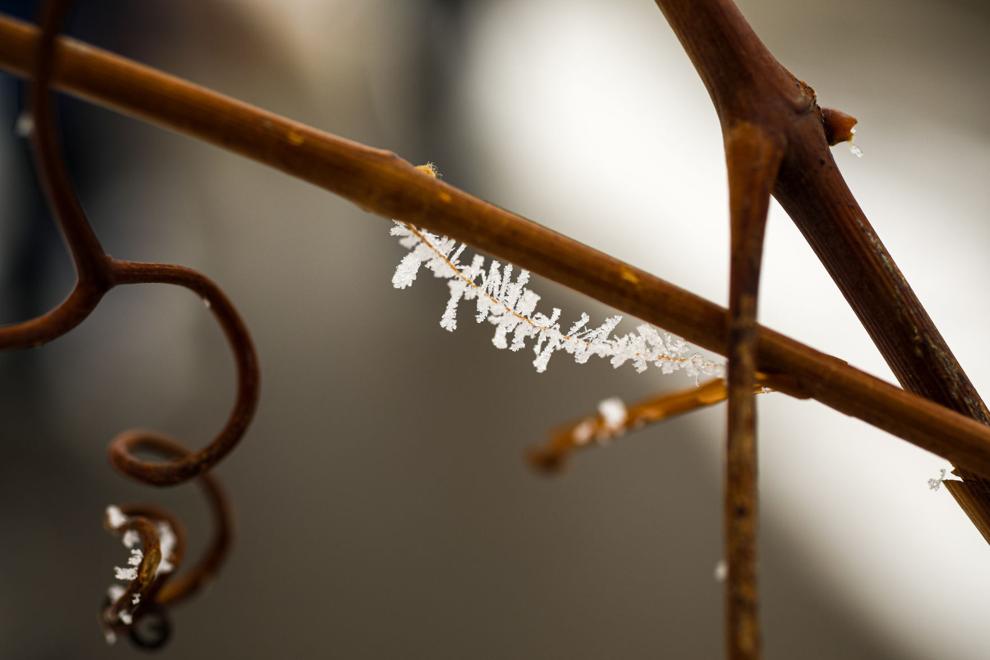 Hoarfrost looks similar to rime ice, and the National Weather Service's Gehring said it is possible that we have seen both over the last two days. Hoarfrost occurs when conditions are moist and just below freezing, but without any fog. That moisture will go from being water vapor — which is just moisture in the air — and then cools down enough and touches objects, forming basic crystals.
Gehring said these forms of ice can cause problems on the roadways.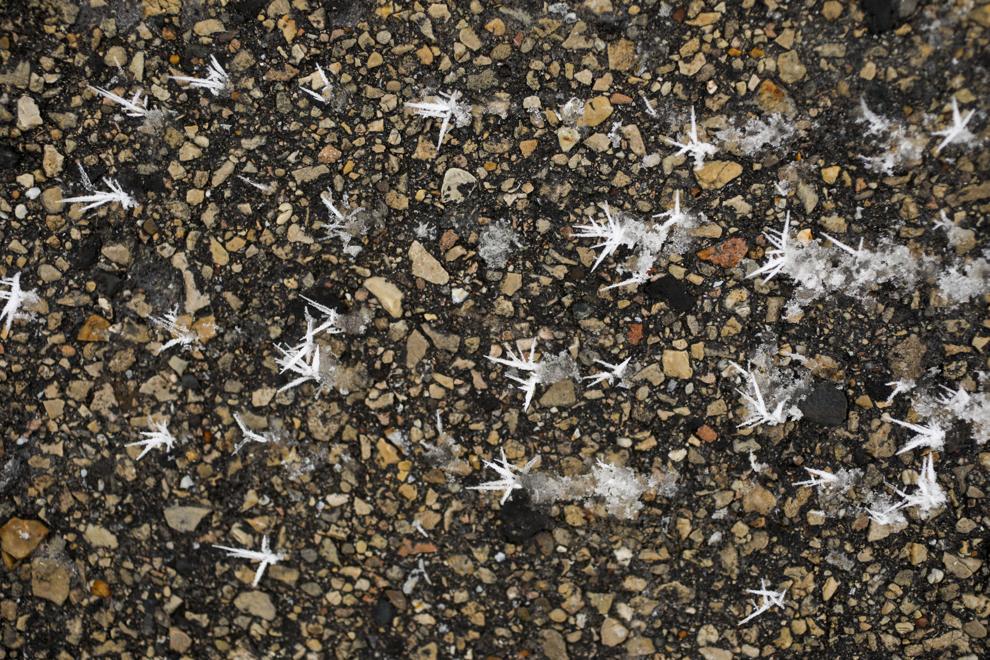 "These droplets will freeze on the roads because the roads are below freezing. So then you'll start getting these ice crystals and frost formations on the roads, and you know obviously that can result in some vehicle slide-off and maybe even accidents unless the roads are treated," he said.