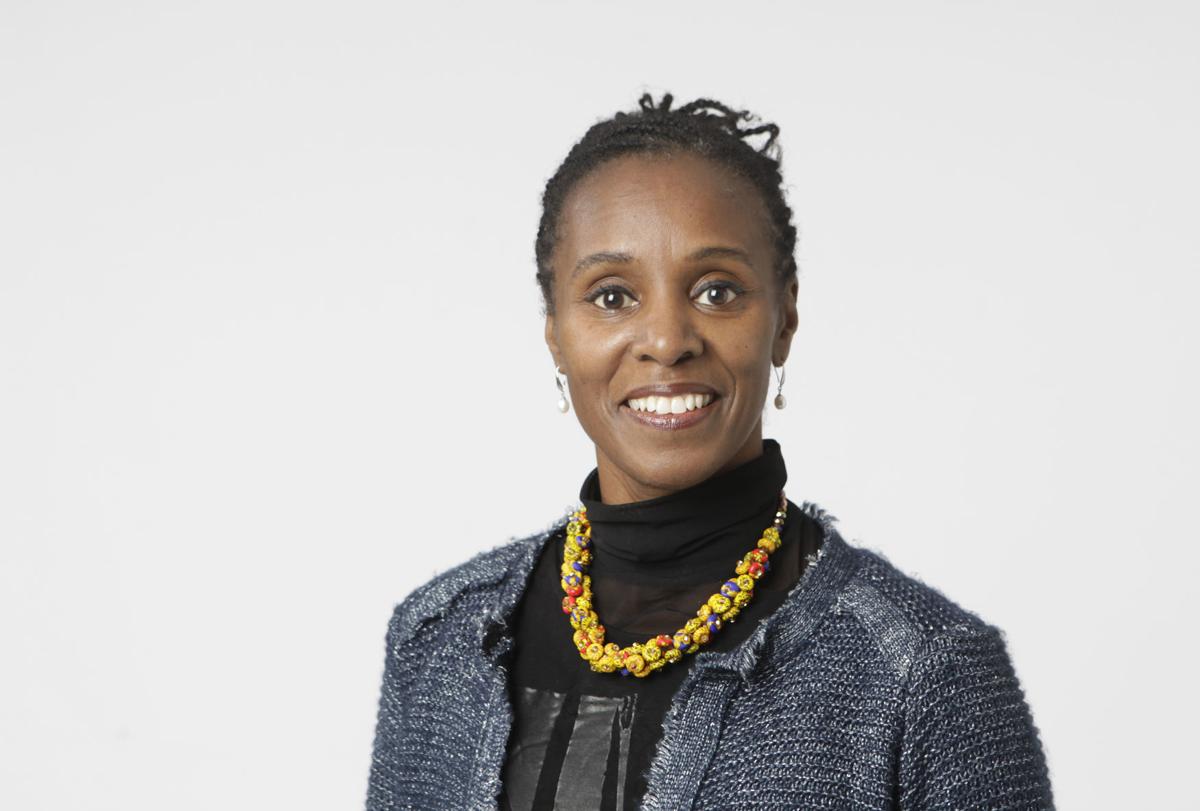 Wray, an acclaimed dancer and choreographer, spoke about how improvisation can inspire innovation.
During the nearly 11 minutes she was talking, Wray was also dancing nonstop, whirling and cavorting about the stage, her movements in total harmony with her words.
Wray was putting into practice the discipline she created called "Embodiology," an approach to contemporary dance innovation. Inspired by African cultural traditions, it explores the dynamism of rhythm and its relationship to spoken language.
Embodiology is a process that Wray believes can go beyond performance to enriching everyday lives. In the TED Talk, she challenges the audience to notice the unconscious decisions they make every day. By making those decisions deliberate and improvising the day — doing things as simple as deciding to get out of bed on the other side, or walking a different way to work — people can be more present in their lives, more connected to their sensory input, and more apt to innovate.
Wray, who calls herself a "performance architect," is an associate professor of dance at the University of California-Irvine, where she has used her dance improvisation methods as a form of therapy for patients who suffer from chronic diseases. She is the spring 2018 interdisciplinary artist in residence at the UW Arts Institute, where her students — dancers and artists, but also economists, engineers and geographers — will take Embodiology methodologies and apply them to their own disciplines.
The semester-long class will include several guest lectures and performances open to the public, building to a final performance on May 4, as part of Gallery Night. On Feb. 21 at 5 p.m., Wray will host a guest lecture by actor and playwright Mojisola Adebayo in Room L160 of the Elvehjem Building, 800 University Ave.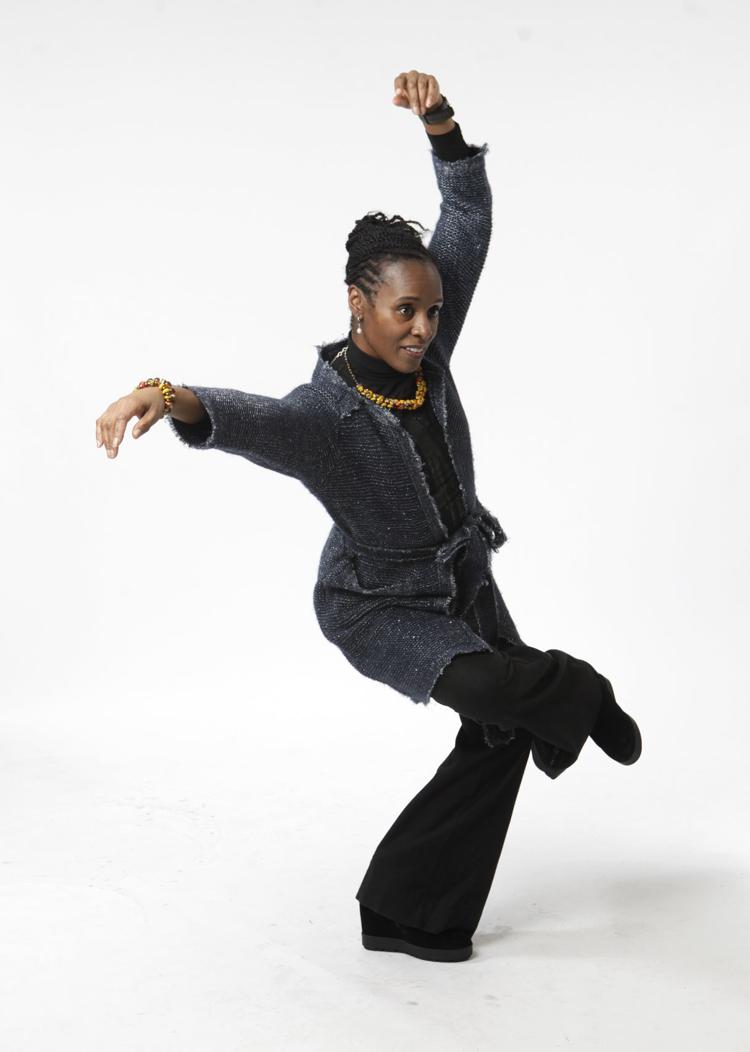 Wray talked with the Cap Times about the origins and applications of Embodiology.
Is the class based on your work at UC-Irvine?
It's quite unique. I have taught this class at UC-Irvine but it was more of a theoretical class. The difference now is that it's the theory and the practice. We're looking specifically at the idea of improvisation. It's very rigorous. The students and those that participate in this class will have a deep registration of what that means not only artistically, but also in their lives.
Can you explain the importance of improvisation in daily life?
For many people, our spaces are set up to enable us to get things done, to coordinate with other people in our sphere. And those things are generally done at some point by rote. Improvisers work within the matrix of what exists, but they also look for the variables and the question marks about which way to go, and how, and with what purpose.
In some sense, there's a lot more decisions that an improviser makes. Part of that process for my students is developing the layers of awareness that enable you to not filter out everything that's quote-unquote not important, but actually you start to see the fuller picture through your senses, which includes your intuition and your imagination. You develop a whole sensory cognitive tapestry of possibilities. Along with that, there is a way in which we develop an awareness of how to work together.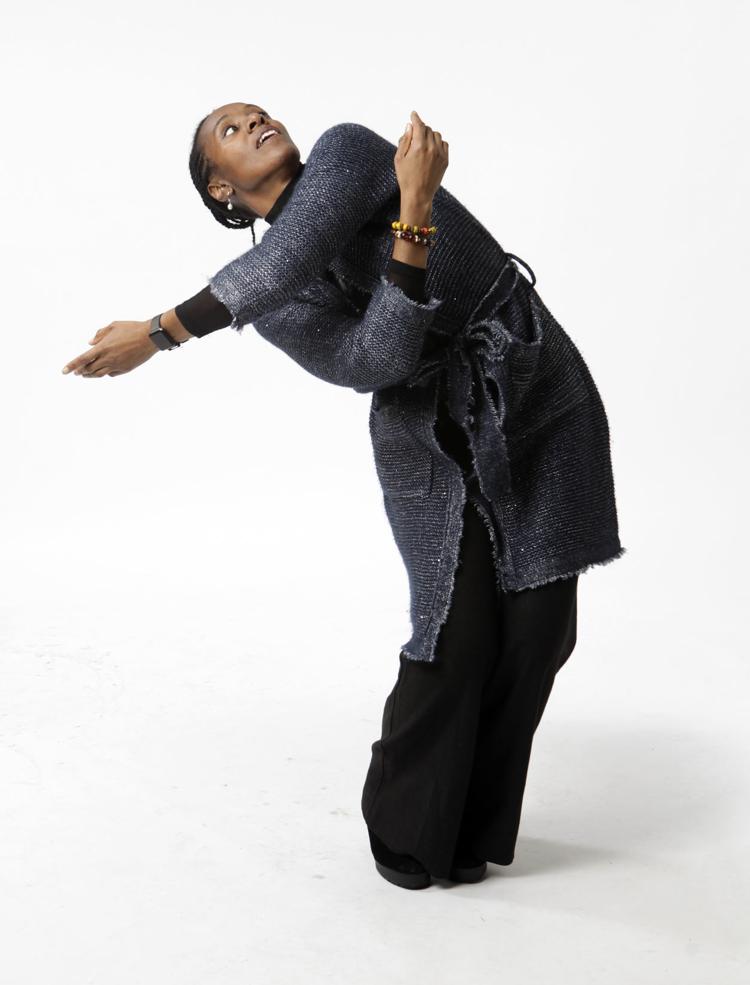 It seems collaboration has been something that's been a part of your career since the beginning, working with both dancers and jazz musicians.
Jazz music is a form of music that comes out of a social context. It's about communion and sharing between people. Unlike a space that is shaped by a tradition that's only about spectacle, jazz comes from a space that's fluid. The participation of the audience affirms what is being played, and influences how the dance unfolds.
As I've gone further and further in scoping improvisation, I've learned that the audience is even more critical. Whatever it is that you're sharing with them, they might have the knowledge to be able to participate. This comes from my study of West African culture, where in music and dance settings, those who are performing are not limited to those who you initially see come to the stage. There are ripples and waves and layers of people coming to play and to dance.
Are your students a mix of disciplines?
Oh, yes, completely. Here comes the challenge for me. If this was merely a theoretical class, it would be a simple journey. But this is a practical class so they are going to be an ensemble making this show. What do I have? I've got two geographers. I have an agriculturist. I have an economist. I have a musician. I have three or four visual artists. I have dancers. I have a computer scientist and I have an engineer. They're all ready to break away. That's really exciting.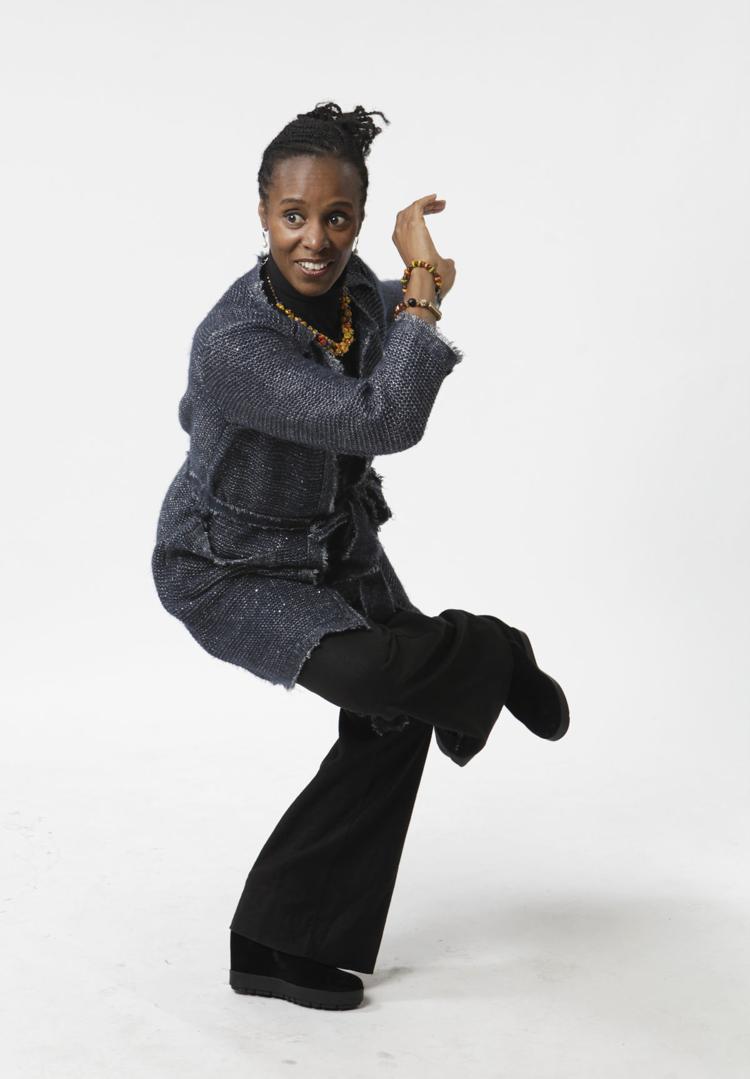 Does the presence of smartphones and other screens distract us from being present and improvising in our lives?
We have to realize that this thing is always on. And as human beings we're not always on. We have to have time to rest and recuperate. There are times where this can be an asset in our lives but it can also be detrimental. It shouldn't be an extension of us. It's a tool.
Can you tell me about your work with people with chronic diseases?
There's a pilot study that Dr. Nimisha Parekh and I conducted in 2015 where we worked with a group of patients who were suffering from IBD and Crohn's disease. I taught an Embodiology class and what we discovered was that their quality of life indicators had improved and sustained. The activity itself was producing that, but just that people who are often isolated were coming together in a group setting was very important. It was beautiful to watch the development of their skills, and the ability they had to compose together.
Be the first to know
Get local news delivered to your inbox!