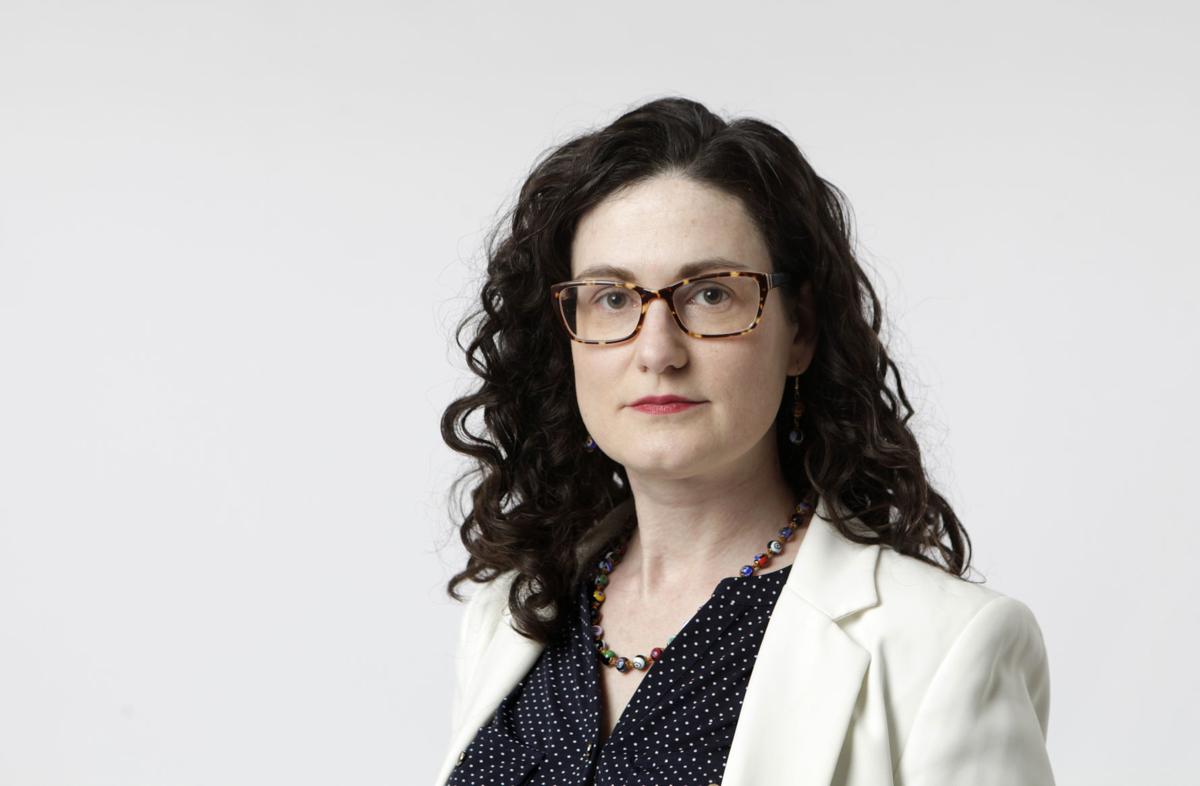 Alicia Armstrong is becoming all too familiar with the drive between Sun Prairie and Juneau, the home of the Dodge Detention Facility. That's where the Immigration and Customs Enforcement agency, more commonly known as ICE, holds many of the undocumented immigrants picked up in Wisconsin. She also makes occasional trips to Kenosha and Chicago, where ICE has other holding facilities.
Armstrong is an immigration lawyer, and she's been keeping mighty busy since Donald Trump won the presidency. The vast majority of her clients are from Spanish-speaking countries and her bachelor's degree in Spanish literature from University of Wisconsin-Madison (she went on to get a law degree at City University of New York) has been instrumental in helping her aid them in their struggle to keep their families together. The remaining clients are from a scattering of other countries in Africa and the Middle East, places that also have been hit by Trump's scornful rhetoric.
Armstrong has been an immigration lawyer for six years. In addition to maintaining her Sun Prairie law firm, which she established in 2013, she volunteers once a month at the Sunshine Legal Clinic, a free legal resource she founded, she helps out at the Community Immigration Law Center and she takes pro bono cases from Legal Action Wisconsin for immigrants and victims of domestic violence.
You might wonder how she can maintain that kind of workload with a 6-year-old boy and a 7-month-old girl at home.
"My clients keep me going," she said. "Their stories and determination are inspiring, and when we help them achieve their goals of staying in the U.S., or something as simple as getting a driver's license, it's an amazingly rewarding feeling."
Armstrong stopped by the Cap Times on her way from meeting a client in Juneau to discuss the ups and downs — mostly downs — of being an immigration lawyer in the Trump era.
How did you get into this line of work?
I got fortunate when I found and landed a paralegal job with (longtime immigration lawyer Glorily Lopez) in 2005. I had studied Spanish, lived in Spain, had a lot of friends from all over the world, specifically Spanish-speaking countries, and I already felt this passion for helping people from other places. So it was really a good fit for me when I found the paralegal job. Plus, being able to speak Spanish and having a really personal impact and important and positive impact on clients' lives, it was very rewarding. So when I went to law school I had the intention of going there to practice immigration law.
How has the last year changed things?
I feel like I'm getting twice as many calls if not more than twice as many calls than I was prior to 2017 for these situations where a person is being detained and they're at risk of immediate deportation. I'm seeing a lot more deportations, and before a person ever gets a chance to talk to a judge. And from what I can tell it's a lot of times I think just immigration officers telling the person, "Listen, you better sign this (voluntary departure form) or you're going to be here in jail for months and months, and you don't want that."
What effect has that had on immigrant communities?
It's something unprecedented, this hysteria among my clients. That's regardless of their status. So even clients who are citizens but are naturalized citizens are worried: "Is my citizenship going to be taken away?" I'm getting calls and questions that I never imagined I would be getting from people who don't have status and from people who do.
Those who don't have legal status seem considerably more at risk. What do you tell them?
I've been doing more work assisting clients with emergency preparedness plans, and that involves power of attorney delegating parental power in the event of an emergency so that a third party can make decisions for the children. And then there's also financial power of attorney so that someone can make decisions regarding their finances if they are detained or deported. I've also been doing more know-your-rights presentations and handing out know-your-rights information to my clients and helping them put action plans together to kind of help relieve their anxiety.
What are some examples of the clients you get?
I usually work with clients who are underprivileged. They're mostly fathers. Some of them are married to lawful permanent residents or citizens. They have U.S. citizen children. They have infants at home. I have one client, the one who I saw today, whose baby was just born, but he's in detention right now so he can't see the baby. He was picked up for a traffic violation outside of Madison. I have other clients who are being detained who are young people, often in their early 20s. They may have come to the U.S. when they were minors, and they're fleeing gang persecution. They've either suffered personal trauma, injury and been attacked themselves or had family members killed. Some of them have disabilities or health problems.
Do you represent any Dreamers?
I do. One of my employees is a Dreamer. I represent Dreamers. I employ Dreamers. I support Dreamers.
How has Trump's intention to eliminate the DACA affected them?
What I've seen is that a lot of these kids got DACA when they were 15 maybe, so for them it's, "Yeah, I have my status, I have my license, I'm a normal American teenager." So now there's a realization, like, "Oh my God, I'm undocumented." They didn't even really acknowledge it or personalize it prior to that. That's been so hard for people.
You're dealing on a daily basis with dire family situations. How do you cope?
It's hard to not take that home. It's taken me a lot of time practicing, even as a paralegal, learning to handle disappointment — disappointment isn't even the right word; it's a tragedy when families are being separated. Or just listening to a person's account of how they lost a father or a brother in a gang shooting, these asylum cases. I feel that I have developed a thicker skin and been able to sort of separate my work from my personal life and my well-being. That said, with the increase in these situations in the last year, I have noticed my anxiety going up again.
With the bitterness surrounding immigration issues, do you think the public is being misinformed?
The major press and the politicians don't really seem to have much of an understanding of the real problems so there's a lot of misinformation, and maybe some intentional spinning of issues to get support for political gain. There's a lot of misrepresentation, the most obvious I think would be the slurs that our president has used. It's a sad situation when he's calling immigrants bad people and criminals. It's polarizing.
How can people become more informed?
I think that the conversation has to be around educating the public on what's really going on and the personal experiences of these people, how it's impacting their lives and how that translates and carries out into the communities around us.
Share your opinion on this topic by sending a letter to the editor to tctvoice@madison.com. Include your full name, hometown and phone number. Your name and town will be published. The phone number is for verification purposes only. Please keep your letter to 250 words or less.