On a sweltering July day, Dineo Dowd, her husband Bryce, daughter Armani and the family dog all piled into the car and drove to Governor's Island. It's the best place to hike on a hot day, according to Dowd. The family walked along the shaded path, stopping briefly to pick mulberries on the way to the cool water of Lake Mendota.
At 5 years old, Armani is already a seasoned camper thanks to Dowd's enthusiasm for the outdoors. "They're Keens," said Armani, gesturing to her tiny blue and pink hiking shoes.
As a child in South Africa, Dowd spent time playing outside. She didn't become the hiking and camping enthusiast she is today until after moving to Utah in 2012. When Armani was born, Dowd began searching for children's books about hiking and camping, but found few featuring kids of color in nature.
Dowd has now self-published three books as Explorer Life Publications: "Sunset Hike," (2017) "Adventure Day" (2019) and "Spring Hike" (2020). She has more on the way. Her goal is to create diverse children's books that encourage kids from all cultures and backgrounds to enjoy the outdoors.
She is also a board member for Hike It Baby, a non-profit dedicated to bringing awareness to natural areas and trails that are often overlooked. 
Dowd spoke with the Cap Times on the phone.
Have you always been interested in nature?
I grew up in South Africa, so I played outside. But as a Black person, we didn't hike or camp or do all these kinds of things that I am doing right now. In our community, it was more like oh, that's a luxury, like it's expensive to do that. So I didn't grow up hiking, even though I wanted to.
Growing up just seeing it being done by white people, I was kind of confused. Like, okay, this outdoor thing is not for Black people. I moved to Utah, (and) I was more curious — what is going on behind that mountain? I need to go find out, and the only way is to go hiking.
I feel like when I got to Utah, I just didn't care who was going to say what.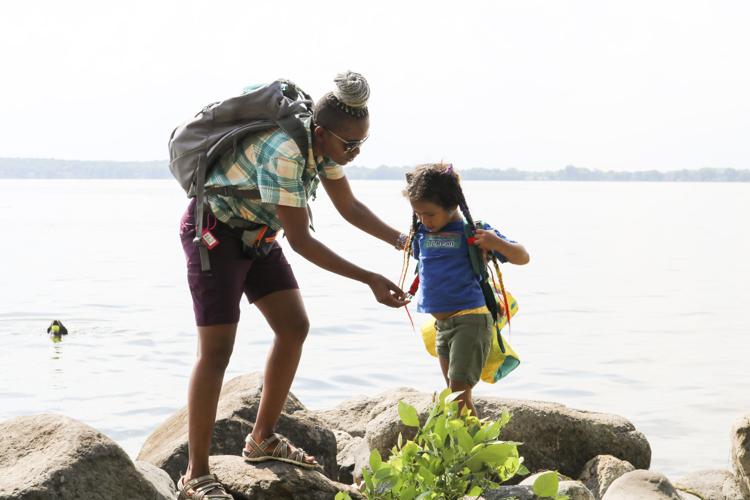 So it was sort of a natural process for you?
It was definitely a natural thing. Most of all, I felt safe getting outside by myself. In South Africa, it wasn't that safe to get outside. I mean, even now, it's still not safe. If you go outside right now to go hiking, you have to have a guide, which is not the case here.
Why is writing children's books about hiking and nature important to you?
During my journey with my family, I realized ... OK, I need to write these children's books that have diverse characters. I can make a change right now, from how I grew up and how my daughter is growing up right now. We exposed her to the outdoors as soon as she was born, and that's what I want for the rest of the families, to take the kids outside. And if you explore Madison, this is the best way to do it — getting on the trails or going camping.
You've worked to make sure that your daughter has a relationship with nature. Can you talk about that process?
She was born in Utah, and we moved here when she was 2 years old. She started realizing that we go outside every day, and she was really getting excited about going on these hikes where she gets to play and see snakes. She likes those kinds of things. For her, it's like an adventure, and she gets excited.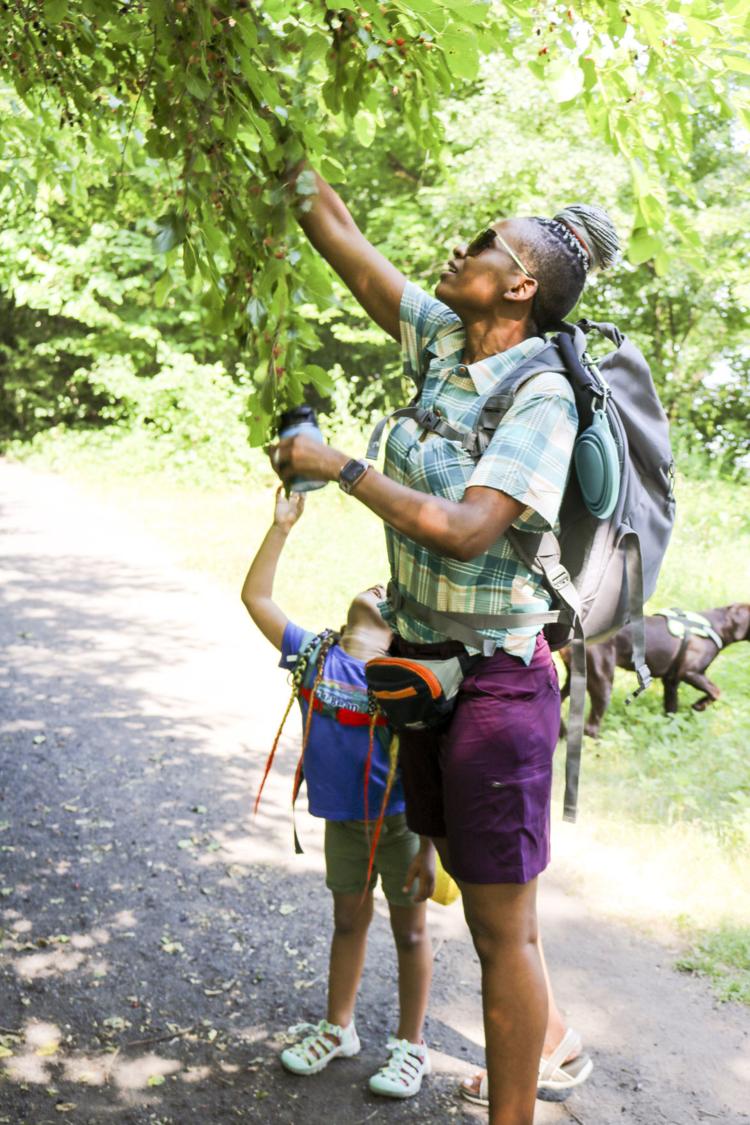 She's like, which shoes am I wearing today? If we're going to end up in the water, should I wear my waterproof shoes? She's definitely not afraid of anything, she's just going to go everywhere.
How has the experience of becoming an author impacted your life and your relationship with nature?
I feel like my journey of writing children's books about the outdoors grew quicker than I expected. I went from publishing one book in one year, and now I publish a book each season because I see a need for children's books. I try to visit the library and see if there are any hiking books, and there is nothing. I'm just always thinking about the ideas.
And now, with everything that is going on — the pandemic and Black Lives Matter, everything is just like, whoa, this is a lot. I feel like I want to just keep writing.
Is there anything that you want people to understand about you or your writing?
One thing that I want people to know — my books are my own voice. It's easy for me to write my books because I tell it from my experience: what I see and what I hear and what I feel. I'm writing about my real experiences.
Share your opinion on this topic by sending a letter to the editor to tctvoice@madison.com. Include your full name, hometown and phone number. Your name and town will be published. The phone number is for verification purposes only. Please keep your letter to 250 words or less.