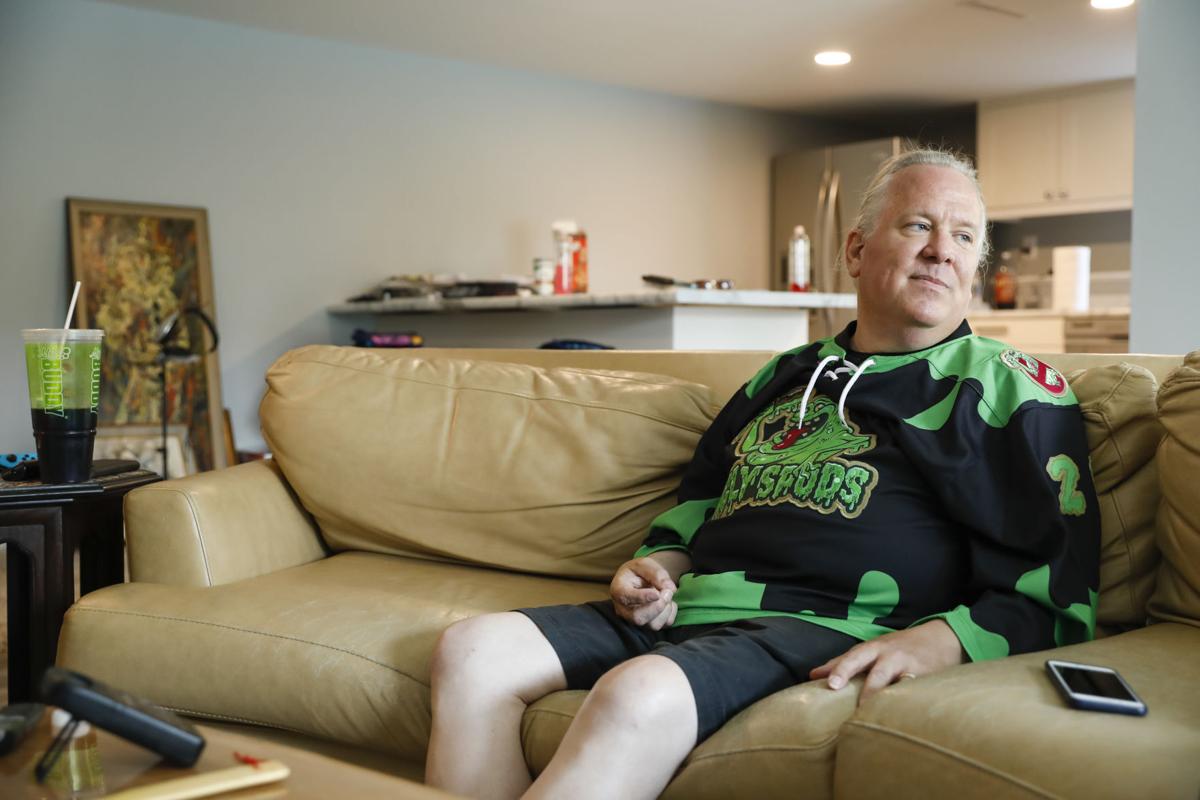 Scotty Rorek says he was 5 years old when he first started seeing ghosts.
"I would lay in my bed, and if the door was open, spirits would come in and sit at my bed and talk to me," Rorek said. "I thought everybody could do it."
He wasn't afraid of the spirits that visited him, but he soon learned to be afraid of the way other people treated him when they knew. It was the 1960s, and, at least in the Racine area where he grew up, a bad time to be the kid who sees spirits, he said. He tried calling the apparitions "bakers" for the way they looked like people covered in flour, but that only made the bullying worse. 
So he started shutting his door at night to keep the spirits out. "I didn't want people to make fun of me anymore," Rorek said.
Today, he's done hiding his visions. For about 20 years, he worked a corporate job setting up retail stores by day, and gave psychic readings and spiritual awareness classes on the side. Then, in early 2020, as the pandemic slowed business for his employer, he decided to make spirit work his full-time business. His website lists a range of services from readings and "psychic fairs" to spiritual wellness coaching and wedding officiating.
By phone and Zoom from his home in DeForest, Rorek gives readings and hosts classes with clients across the country looking to communicate with lost loved ones or develop their own abilities to communicate with the dead. For local readings and out-of-town conventions, he rolls up in the "Ecto-22," a van inspired by the Ectomobile in the 1984 film "Ghostbusters." It features flashing green lights and a ghost-trapping "containment unit" so tall that he has to choose his parking garages carefully.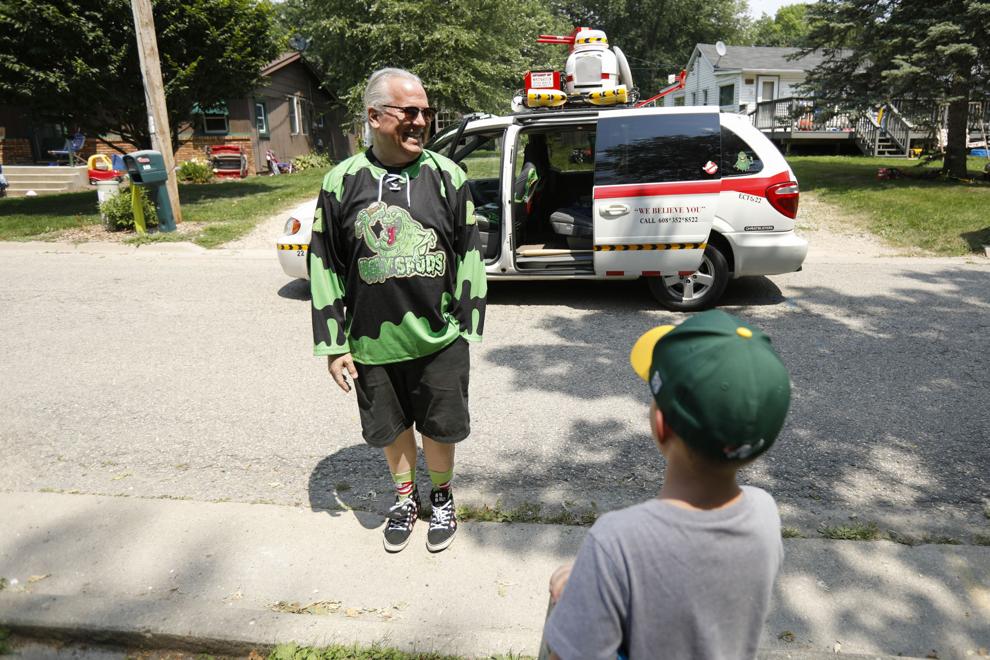 The van clashes a bit with Rorek's more serious approach to his discipline, but it too is part of his campaign to normalize the paranormal. It comes with its own supernatural power, drawing smiles from passing children and leading people in gas stations and grocery store parking lots to blurt out their own other-worldly encounters. 
Rorek is regularly hired to talk to the dead or find the missing. When McFarland teen and University of Wisconsin-Milwaukee student Sean Baek disappeared from a riverbank outside his dorm in February 2020, Rorek convened about 15 psychics online to track him down. According to Rorek, the team identified the location where Baek's body was found in the Milwaukee River within about half a mile. His body was found about half a mile from his dorm. 
More than a year later, he still meets with Baek's mom Kristin Erickson. Each Monday, over lunch at Monona Garden Family Restaurant, she'll ask Rorek to tell her what her son is saying or what he thinks of the speakers and playlist she's planning for the upcoming celebration of his life.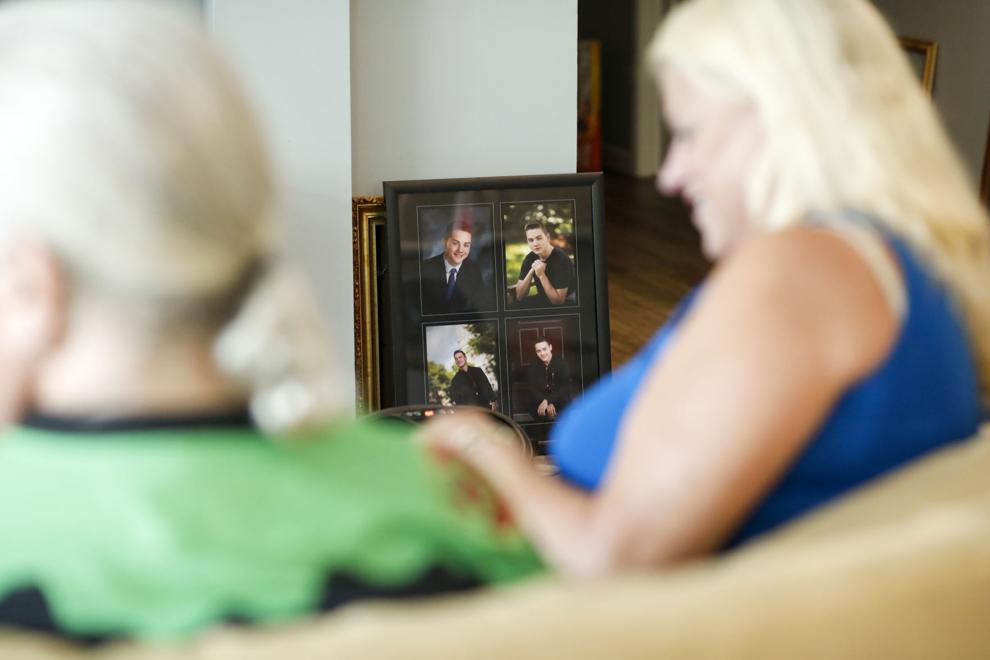 Sometimes, Rorek said, he can channel Baek, allowing the teen to speak to his mother through Rorek. When he visits Erickson's McFarland home, Rorek tells her Baek is beside him on the couch or perched on a stool at the counter, and when the motion-sensing hallway lights turn on seemingly without reason, he says it's because Baek has gone upstairs to check on their pack of Pomeranians.
Erickson is convinced, saying in an interview that Rorek often uses phrases and facial expressions that only her son used. Other times, Rorek mentions people or pets she says he's never heard of. She says she's come to be able to sense her son too.
Though Rorek says his work is based in "care and concern" for his clients, he notes that the messages he delivers from deceased loved ones can be hard to hear. "I've told people that they had to break up with relationships, marriages, jobs," Rorek said. "They go, 'How do you know that?' and I go, 'I don't know anything. They know it. They're telling me.'"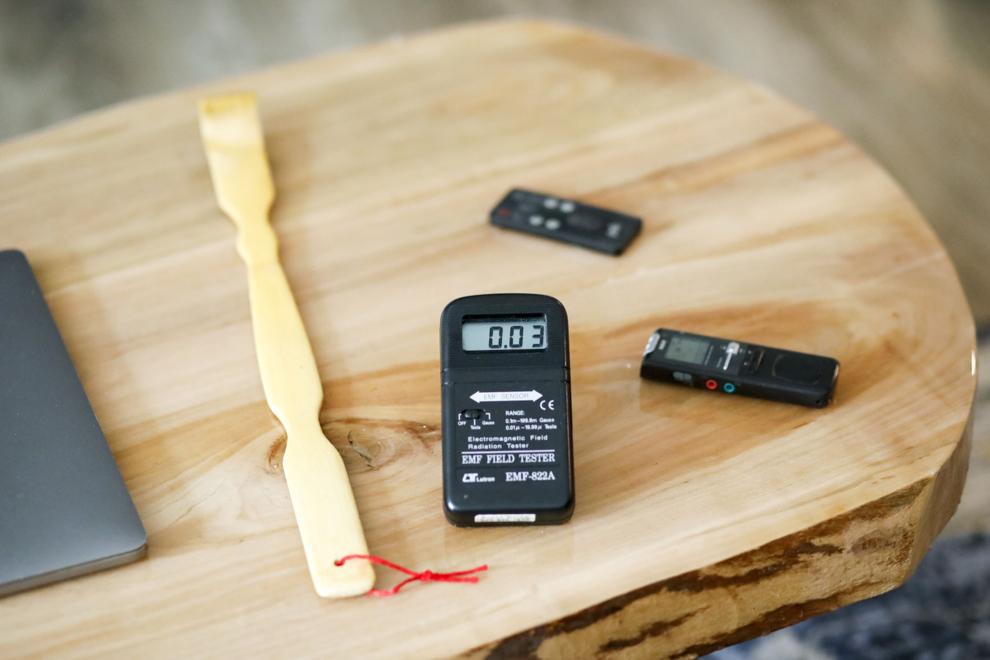 On Rorek's website, a disclaimer explains that he can't give medical or legal advice. All services "should be viewed as entertainment only," it reads. 
"The provided services are not recognized scientifically and therefore no results can be guaranteed ... I cannot and do not interfere with free will, you and only you are responsible for your life."
Rorek knows his work is controversial, but he thinks more people are believers than let on. It's a different world than he grew up in, he said, one where more people "understand what spirit is." A 2018 Pew Research Center poll found that about four in 10 Americans "believe in psychics."
As a kid, Rorek thought everyone could see spirits. These days, he's added a caveat: "Everybody can do it, but not everyone believes or wants to use their gifts," he said. "Everybody has those experiences and they always think they're going crazy, or people judge them incorrectly. A lot of people judge it as mental illness."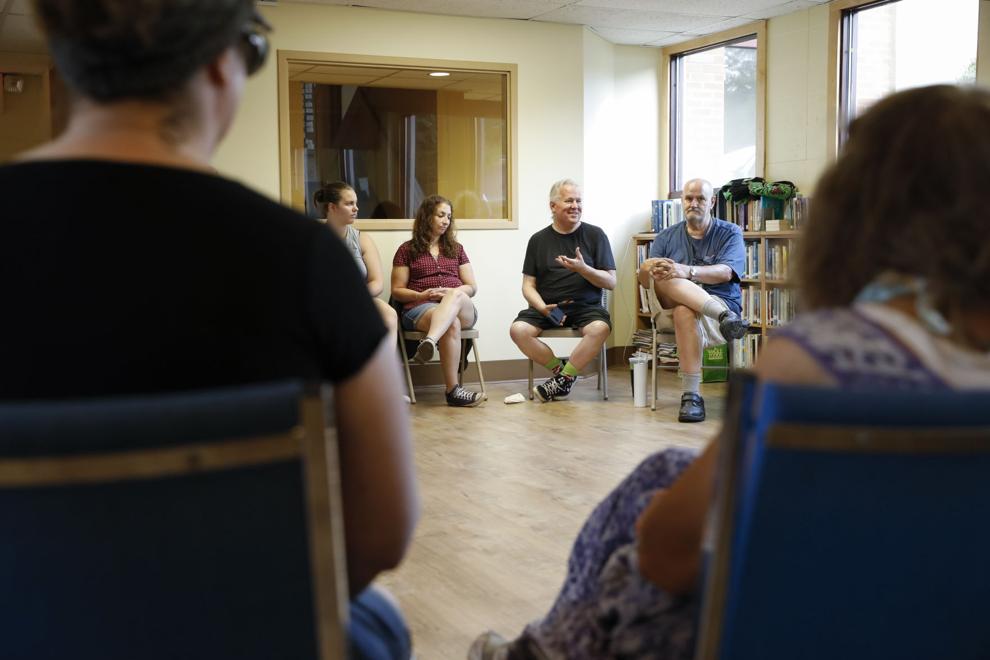 That's why Rorek helps his wife Terri Rorek lead Psychics Unite, an organization she started to "advance the understanding and acceptance of psychic perception." The local chapter meets at Unity of Madison each Monday evening, and they've helped start other chapters in cities around the country. 
The four questions 
What are the most important values driving your work?
I think integrity is one of the biggest things we have in this field. Integrity, honesty and love are the three biggest things that drive me in everything I do. If it's not something that I would want in my life, then I'm not going to portray that to somebody else. Yes, my messages could be hurtful, but it's a way for you to heal. It's not there to destroy. The other integrity thing that's big is that people will say they know everything. They don't. Spirit teaches me every day. The more I can learn, the better I'm going to be in this life and the next life. 
How are you creating the kind of community that you want to live in?
That's the community my wife and I are creating with Psychics Unite. That's a place of love, integrity, honesty and wonderful people. We always say we're like AARP for psychics. Seniors didn't have a voice, but now they do. So why can't we do that for psychics and people with abilities and show the world that there's a reason spirit talks to us daily: They want us to live better lives, so let's live the better life that we're supposed to.
What advice do you have for other would-be entrepreneurs?
I think the biggest thing that anyone could do is have integrity and drive. Know that this is not going to happen overnight, but the more that you continue to follow your passion and your dreams, the easier it becomes. You need to believe in yourself. If you don't have the self love, the self trust, then it's hard to succeed. 
Always. Not employees, per se, but members. Everybody has the gift, so I'm always here to help you find your gifts. And Psychics Unite is always looking (for people) to come in and join us. 
Share your opinion on this topic by sending a letter to the editor to tctvoice@madison.com. Include your full name, hometown and phone number. Your name and town will be published. The phone number is for verification purposes only. Please keep your letter to 250 words or less.