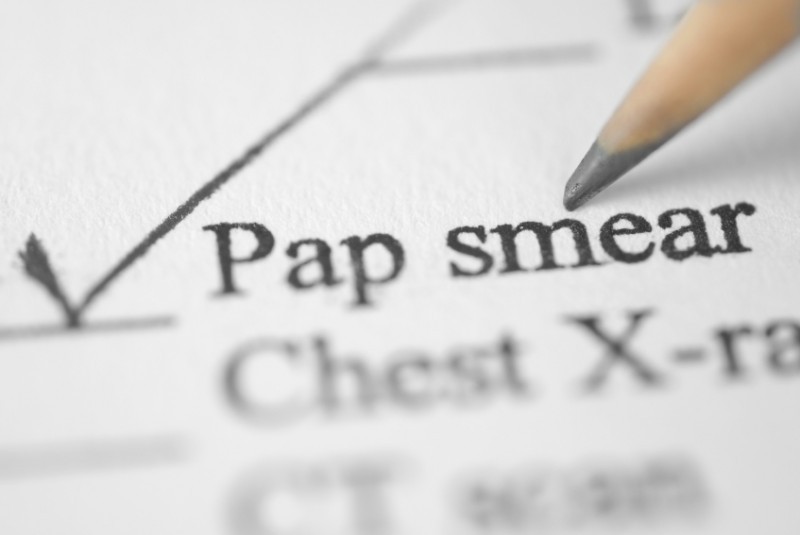 The medical director of the Wisconsin State Laboratory of Hygiene says women will likely die of cervical cancer if Gov. Scott Walker's budget proposal eliminating $266,400 for cervical cancer screening prevails.
"I see at least 1 - 2 high-grade lesions every day during cytologic evaluations," Dr. Daniel Kurtycz says in prepared remarks to be given Wednesday to the Joint Finance Committee, which will consider Walker's budget request. "Without follow-up, there is no doubt that some of these lesions will become invasive. Because cervical cancer takes at least two years to run its course, sometime after 2015, we will have women dying of cervical cancer as a predictable consequence of the funding reduction for testing in this budget."
Kurtycz, a member of the University of Wisconsin-Madison Department of Pathology and Laboratory Medicine, notes that the screening program was begun in the 1950s when "we literally had wards of women dying of invasive cervical cancer. We learned it was a preventable disease with intervention. The whole cost of our cervical cancer screening program will probably be less than the care of one hospitalized patient with advanced cervical cancer."
The $266,400 cut is part of Walker's elimination of $3.8 million in state funding for family planning services. According to the Legislative Fiscal Bureau, the funding for cervical cancer screenings covers laboratory tests for uninsured patients receiving care at community-based clinics. The lab, according to the bureau, annually performs 7,000 Pap tests, 2,600 human papillomavirus (HPV) tests and 650 histology tests.
The state funding also supports UW's School of Cytotechnology, located at the state hygiene lab. Kurtycz notes the only other major program for medical technologists at UW-Madison already folded due to budget cuts. "We cannot afford to lose additional training pathways for young health care workers for tomorrow's workforce," he says.
Walker spokesman Cullen Werwie did not return a phone call for comment Tuesday.
In a May 12 letter to the U.S. Department of Health and Human Services, Moore asks whether Walker's proposal to spike state matching dollars would result in the loss of federal Maternal and Child Health dollars or Medicaid dollars.
"Both the Wisconsin state plan and the Maternal and Child Health Block Grant may be endangered due to uninformed decision making by state officials," she writes. "I truly do not want my constituents or the entire state to suffer as a result, and will do all I can to ensure that accurate information is available to those involved."
Lon Newman, executive director of The Wisconsin Family Planning and Reproductive Association, also filed a complaint May 3 with the Department of Health and Human Services, charging that Walker's budget proposal places the entire block grant in jeopardy.
The Joint Finance Committee on Wednesday will also consider another Walker budget proposal to eliminate coverage for uninsured men under the BadgerCare Family Planning program. According to a Legislative Fiscal Bureau paper, this could scuttle the entire BadgerCare Family Planning program, which serves 60,000 patients.
The state Department of Health Services, according to the Fiscal Bureau report, has itself "determined that under the terms of the state plan amendment, it cannot eliminate males from the 'family planning only' eligibility group without effectively eliminating the entire eligibility group (both males and females)." The department would have to obtain a waiver from the federal government to go forward with this plan. Because of this, the report continues, the department is considering "a range of alternatives" including discontinuing family planning services for both men and women.
Over the last two years, the state spent $1.9 million annually on family planning services for low-income residents at some 50 health centers around the state, while the feds kicked in another $1.5 million a year. This federal funding comes to the state as part of the $10.7 million federal Maternal and Child Health Block Grant, also known as the Title V program.
Department of Health Services Secretary Dennis Smith has indicated the state could use $877,955 in tobacco use control grants to help meet the state's match.
But Newman says these funds won't qualify for the match.
"The money does not fund programs related to maternal and child health," Newman states flatly in his complaint to the federal government.
Department of Health Services spokeswoman Beth Kaplan, however, says the opposite.
Smoking cessation, she says, is a "key focus of the block grant."
"We are confident that we'd be able to meet those match and maintenance-of-efforts requirements to continue to get the block grant funding," she adds.