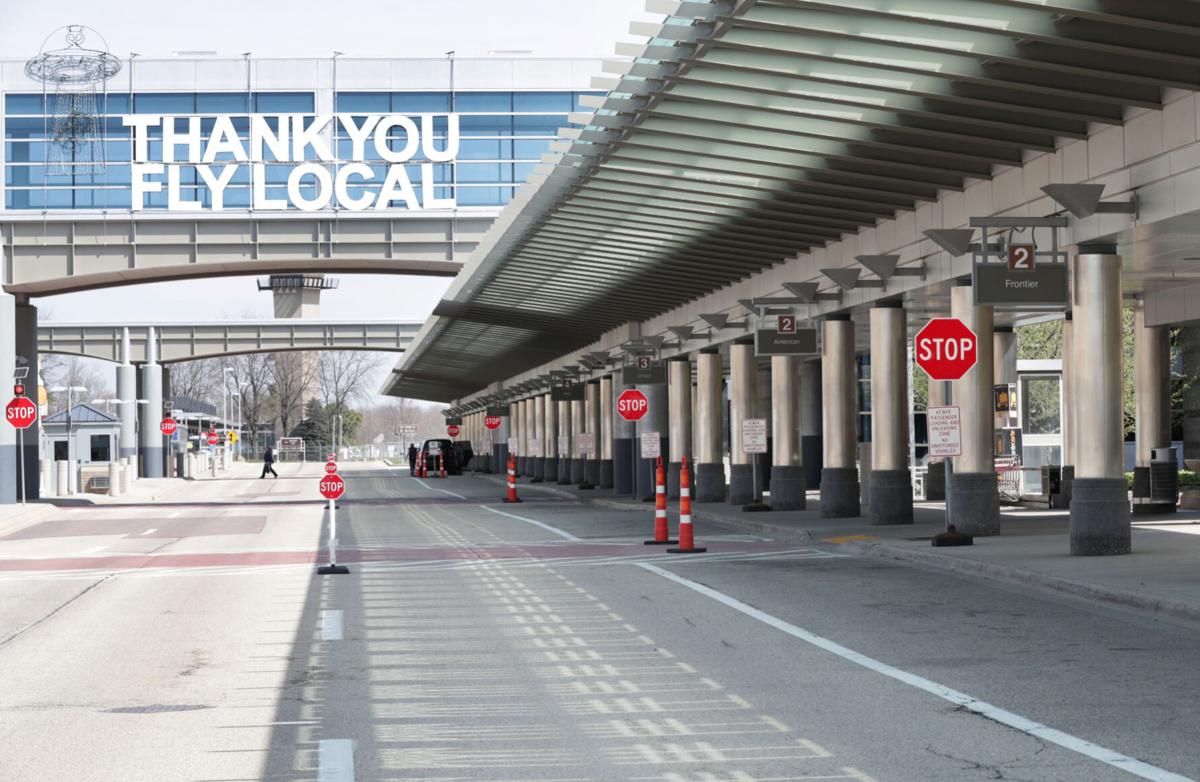 The Dane County Regional Airport once boasted 24 nonstop destinations from New York to Los Angeles, but fallout from the COVID-19 pandemic have left many airlines hesitant to reinstate routes. 
One coveted route by Dane County residents, a nonstop flight to Washington, D.C., was announced as the airport's 24th nonstop flight in December 2019. United Airlines planned to begin twice daily nonstop service to Washington Dulles International Airport in May 2020. 
The route never got off the ground. And Delta, which also offered a nonstop flight to D.C., discontinued it.
"2019 was a record-setting year. 24 nonstops... that number is fantastic. We're a small hub, after all," said DCRA spokesman Michael Riechers. "We were sustaining and still growing."
But as airlines began to cancel nonstop flights from Madison beginning in February 2020 — with only a few agreeing to continue or be reinstated — the airport's list of offered cities has been drastically reduced. 
Travelers are now limited to direct flights to 11 cities from the Dane County Regional Airport. Among those locations are Seattle, Atlanta, Chicago, Charlotte, Philadelphia, Orlando and Denver. 
"It's just a matter of time. Madison is still a valuable location. With the university, Epic, the capital — everything lends itself to travel by air. People want to use us as opposed to traveling to Milwaukee or Chicago," Riechers said.
While other industries have already begun to bounce back, progress for the travel industry has been slow. 
Airlines are looking to cities that are leisure-led first to reinstate nonstops, as opposed to business and education hubs like Madison. Leisure travel slowed during the pandemic but it never stopped, whereas business travel was almost entirely halted in the shift to virtual and remote work. 
Riechers estimated that it may take months to years for lost nonstops to return to Dane County. Madison flyers should not plan on taking their favorite flights to San Francisco or Las Vegas anytime soon.  
"Airlines are going through their own recovery process, some are having their business models restructured. They're still reluctant to commit to small hubs," Reichers said. "We're just not the highest on their list."
Share your opinion on this topic by sending a letter to the editor to tctvoice@madison.com. Include your full name, hometown and phone number. Your name and town will be published. The phone number is for verification purposes only. Please keep your letter to 250 words or less.