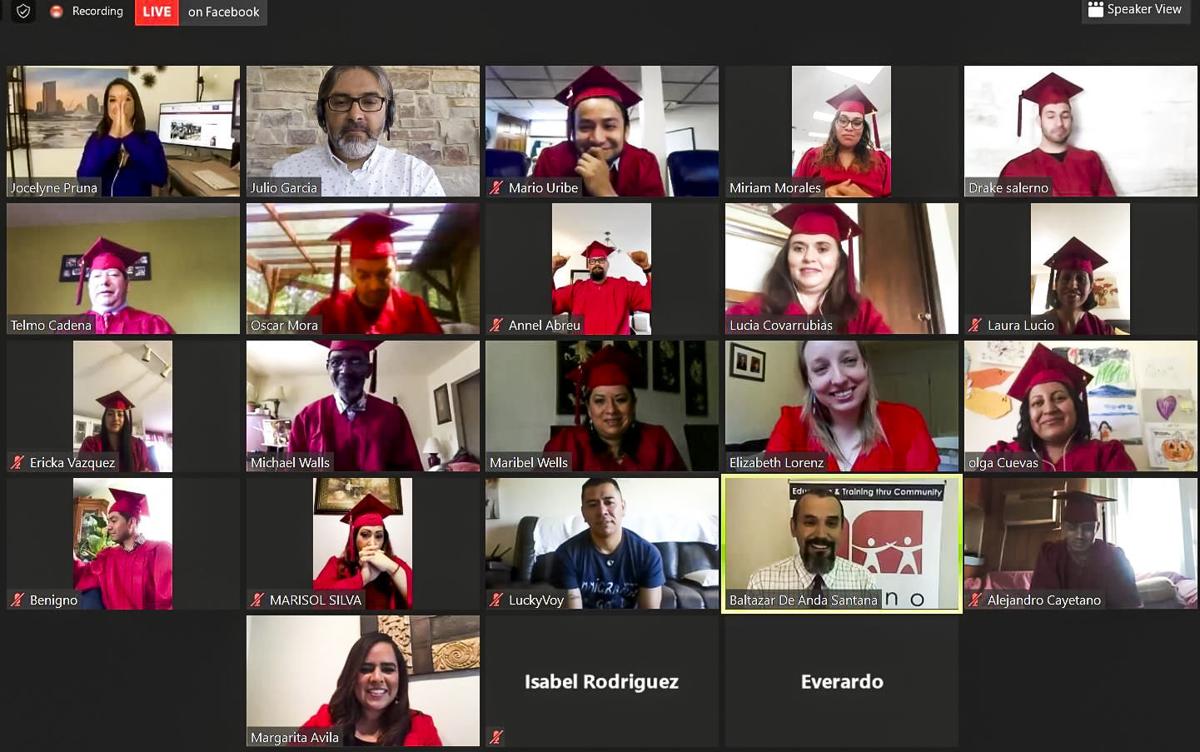 The coronavirus pandemic forced schools across the country from grade schools to colleges to cancel in-person graduation ceremonies this spring.
For the adult students of Madison's Latino Academy for Workforce Development, graduation marks the completion of a goal they set for themselves: earning a general equivalency diploma (GED) or commercial driver's license.
On the morning of May 30, graduates donned red caps and gowns and took their seats in front of their computers or phones for the Academy's first virtual graduation. Participants were invited to a Zoom video call which was also broadcast live on Facebook. 
Addressing the graduates, Executive Director Baltazar De Anda Santana noted that the virus, which forced the Academy to end in-person instruction in March, has taken a disproportionate toll on communities of color across the country.
"Despite the current political arena which is affecting many of our immigrant and African American families, graduates, you give us hope," De Anda Santana said, alternating between English and Spanish. "Despite the higher unemployment rates that are affecting African American and Latinx communities today, you give us hope."
Madison Mayor Satya Rhodes-Conway made an appearance in a prerecorded message, thanking the graduates for their commitment to the local community.
"May you take today to celebrate yourselves, the vision for your next chapter, your commitment to your families, and the dedication to advancing yourself and opening yourselves up to new and exciting opportunities," Rhodes-Conway said.
Master of ceremonies Jocelyne Pruna, a reporter and anchor for Telemundo Wisconsin, told the graduates that she was the first in her family to go to college and saw her parents study to become U.S. citizens. "I know what that immigrant story is. I lived it with my parents."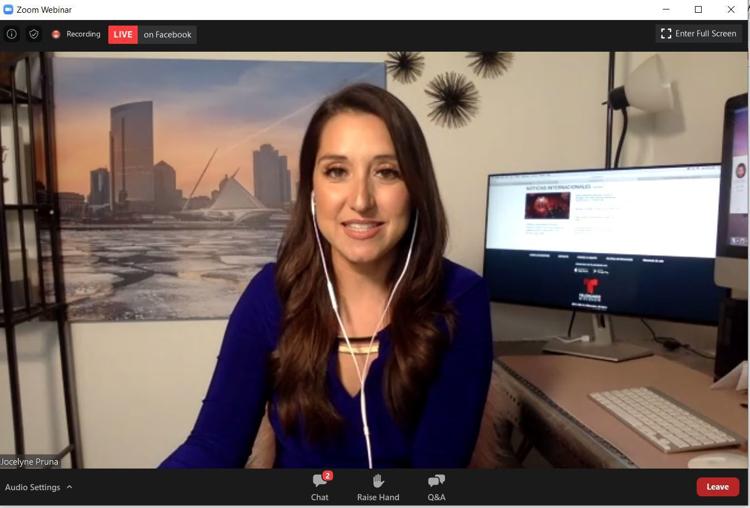 She noted that the graduates balanced their studies with their work and childcare responsibilities, with some working multiple jobs. 
"That's incredible," Pruna said. "You had to study at night after work, while many of us were asleep. Thank you very much for not giving up."
Brenda González, community relations director University of Wisconsin-Madison, told the graduates that the current "unprecedented and challenging time" has led some to doubt the American Dream. 
"I can't blame them. The pandemic, and the unfair treatment of black and brown people, makes me feel the same way," González said. Their graduation makes clear that "the American Dream is alive and actually it is stronger than ever."
Fifteen students earned commercial driver's licenses by passing multiple written and practical exams. The licenses are required for work in order to operate various types of trucks, trailers and buses. Eleven students passed the GED, exams in four subject areas. A diploma is required for many jobs, colleges and financial aid. 
Julio Garcia, director of education at the Latino Academy, said he knows firsthand what the Academy's students sacrifice for these accomplishments, and he encouraged them not to stop.
"We are sure, knowing our students, that this is just one step on the way to something more."
Pruna asked each student to explain what the accomplishment meant to them before moving their tassels. With each name, the screen flashed to a student in a living room, bedroom or porch.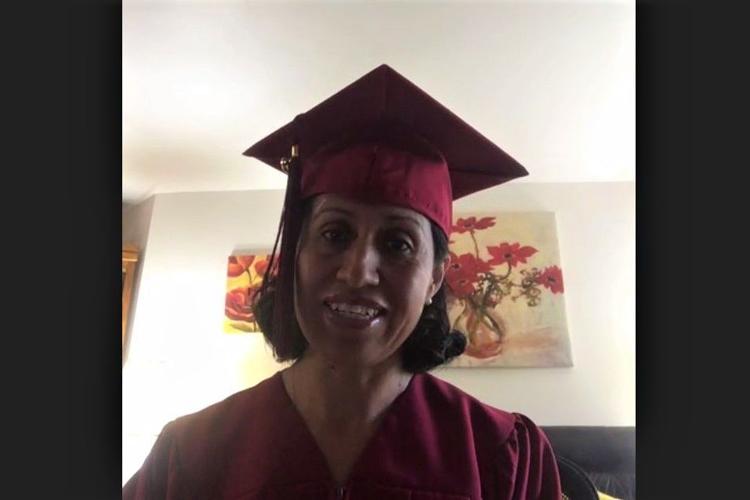 Laura Lucio said she'd spent years telling herself she would earn her high school equivalency.
"It was something that wouldn't leave me in peace," Lucio said. With encouragement from friends, managers and teachers, she made it happen. 
"I always said I owed a debt to myself. Now I've paid it. Here it is," she said, holding up her diploma for the camera before moving her tassel.
Telmo Alejandro Cadena Moreno said that earning his commercial driver's license would help him care for his family and his community. His time with the Latino Academy had prepared him not only for work, but for "life itself." 
He offered a wish for himself and his fellow graduates. "May we not just be good professionals, but also good people, and may we leave footprints where we go and never forget where we came from."
After each graduate had spoken, De Anda Santana asked that they unmute themselves and applaud their accomplishments. The screen filled with red gowns and clapping hands. 
Share your opinion on this topic by sending a letter to the editor to tctvoice@madison.com. Include your full name, hometown and phone number. Your name and town will be published. The phone number is for verification purposes only. Please keep your letter to 250 words or less.
Be the first to know
Get local news delivered to your inbox!