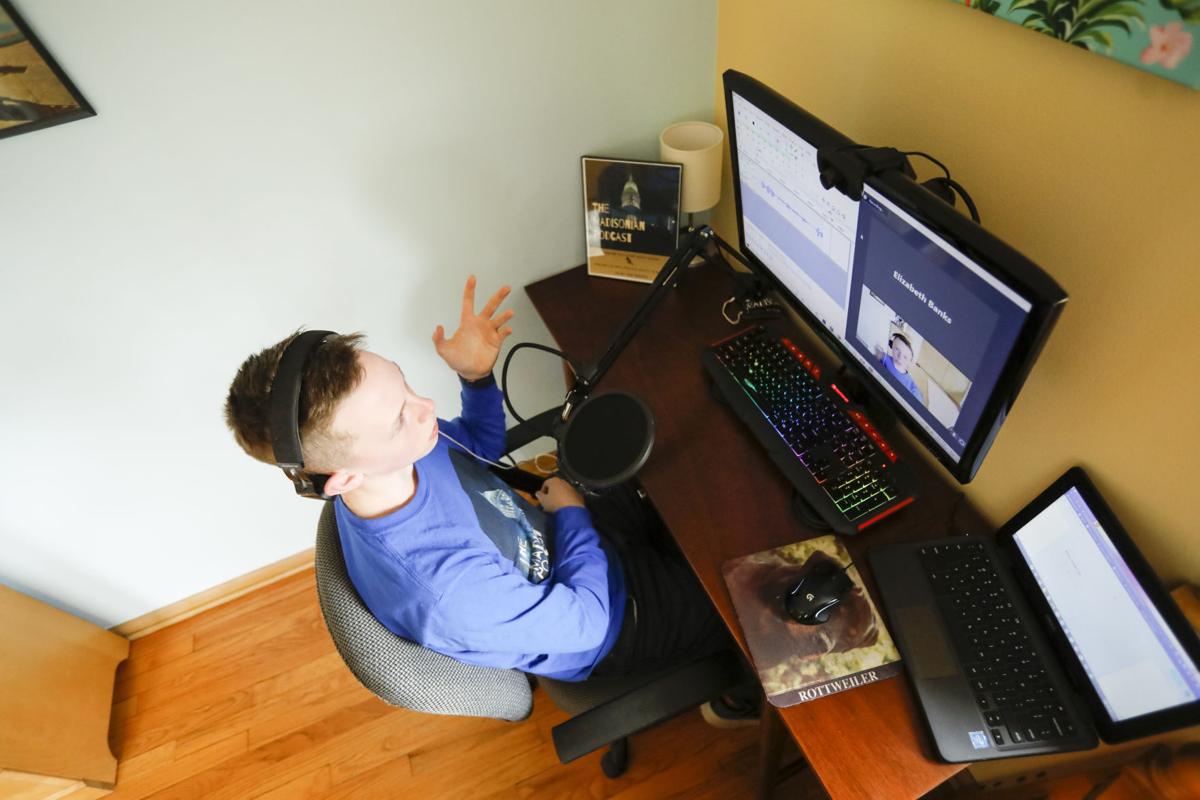 It was March 2020, and Ben Brown's whole life had just moved online. There was a virtual version of school: hours of video conferencing from his desktop computer. There was a virtual version of his after-school passion, ballet: dancing to Zoom classes in his bedroom. But no one had offered a virtual version of his other favorite thing: getting to know people. 
"I'm the type of person who would stay after class and talk to the teacher about random things," said Brown, now a 14-year-old freshman at West High School, who describes himself as a "very social person" with a penchant for starting conversations.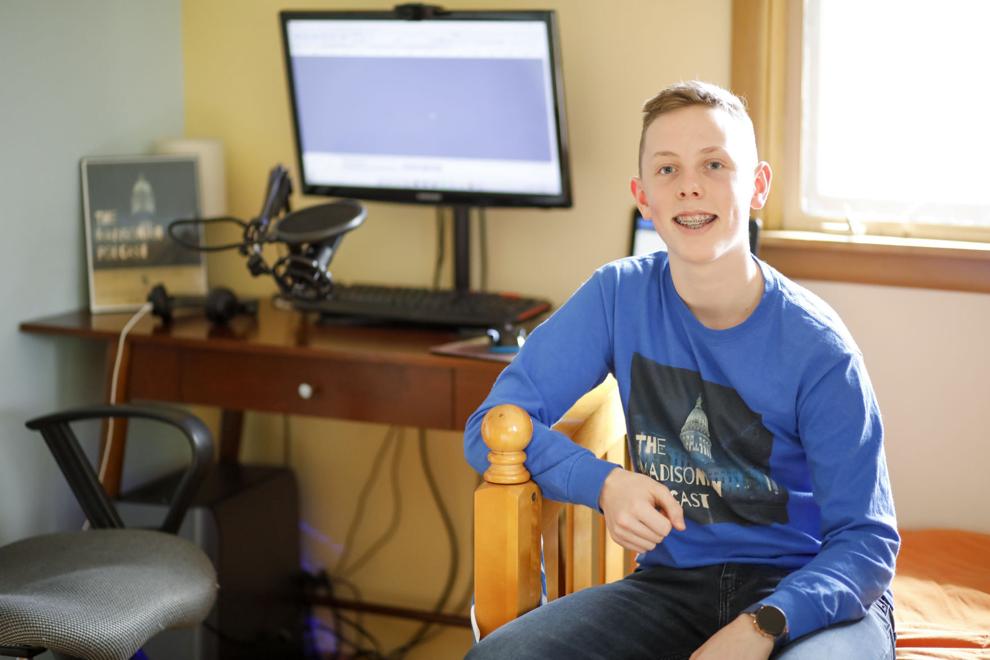 "When I had that stripped away from me in March, I was trying to think like, how do I create like this outlet to communicate with people?"
If only, he thought, he could find a way to strike up conversations with people he didn't already know well, to get them to share their most interesting stories, all without leaving home.
"It started as fulfilling my own lack of communication," said Brown, who started experimenting just a week after schools shut down. "But then I thought, maybe this is a good opportunity to ... share these conversations that I'm having with other people," said Brown, who's been listening to podcasts since he was 11. 
"A podcast is a perfect place to do that."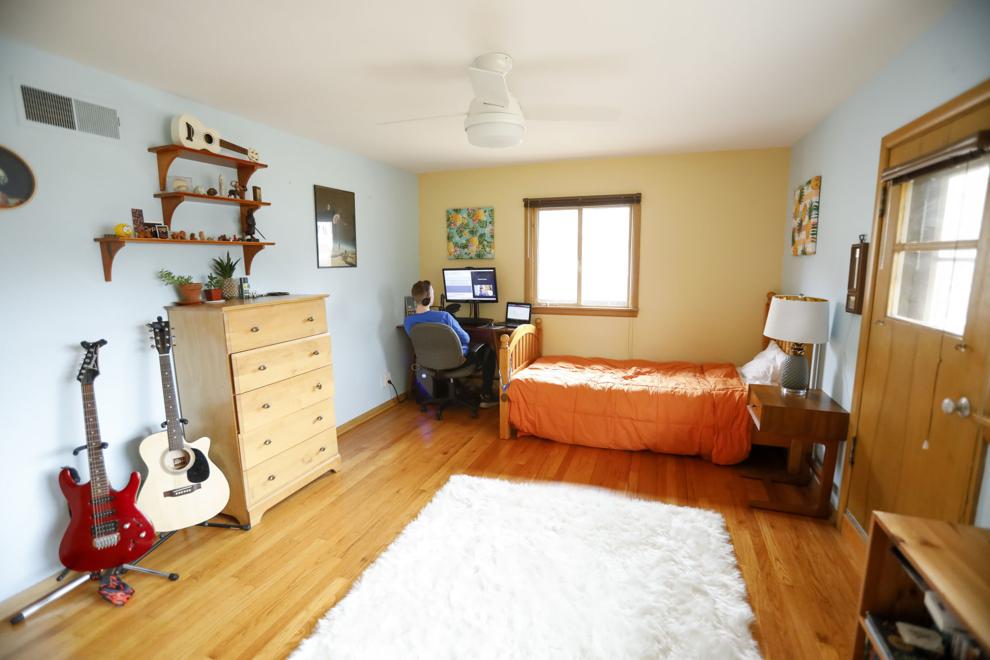 Nearly every Monday since last June, Brown has released a new episode of 'The Madisonian Podcast,' a series of Zoom interviews he records from a desk in his pineapple-themed upstairs bedroom on the near west side. Thirty-seven episodes in, his guest list reads like a who's-who of Madison, including activists, entrepreneurs, news anchors and political candidates. Though he's done little to publicize the podcast, his shows have drawn listeners of all ages and have been downloaded around 4,000 times. 
The young podcaster's set-up is bare bones, and a $65 USB microphone, chosen after extensive research, has been his only notable expense. "My budget is really tight because I don't have any income," Brown said with a laugh. 
After scouring web forums for tips on remote recording methods, he settled on an approach that's been working well: Using a muted Zoom call so he can see his guests while they record audio using a free online recording tool that offers better sound quality. Later, he adds his intro voiceover and music using Audacity's free, open-source editing software.
"A lot of times people go way over budget on what they need," Brown said. "It's really all about the interviews, so I don't sacrifice a lot of budget on tools."
Instead, he's focused on the art of the interview. "One thing that I've learned and grown at with 'The Madisonian Podcast' has been being on my feet and being reactive during the interviews," Brown said. "So I can be thinking ahead to what I'm going to ask next but always listening really hard to be able to dissect what they're going to say or ask a question on the spot."
Figuring potential interviewees might question his credentials, the aspiring host started by booking guests he knew personally. The first: Andy Francis, Brown's eighth grade history and English teacher, a former runaway who went on to become a Harvard graduate and a Buddhist.
"I knew he had something to say that would be worth sharing," Brown said.
Soon, he was inviting strangers, people he saw in news articles or colorful profiles. Sometimes one guest would lead to the next. Among those who've said yes so far are activist and Urban Triage founder Brandi Grayson, city council candidate and YWCA Housing Director Jael Currie, farm-to-table pioneer and L'Etoile founder Odessa Piper, restorative justice practitioner Rudy Bankston and former White House photographer Pete Souza.
"It's been amazing to see all the people who are willing to do this for me and my listeners, despite me not having any past experience in this, just trusting that this will be beneficial for our audience and helping me out," Brown said.
Though he makes no money from the podcast, he'd like more people to hear his interviews and learn from his guests as he has. He recorded a YouTube trailer to promote the show, and sometimes he wears a T-shirt screen printed with the show's name and logo. But mostly he's relied on word-of-mouth.
"It's been kind of this wide array of listenership," Brown said. He's heard from other middle and high schoolers who tune in every week. "And then I've had my grandma and her friends and her massage therapist and all these other people tell me that they've enjoyed it," Brown said.
As much as he enjoys making the show, he's making plans to close it out before his schedule fills up in the fall. The lifelong ballet dancer dances five days a week, and he'll soon head to high school in person for the first time. He plans to wrap the show up around the one-year mark in June. 
"My goal for the podcast is really to finish it off on a strong note," Brown said.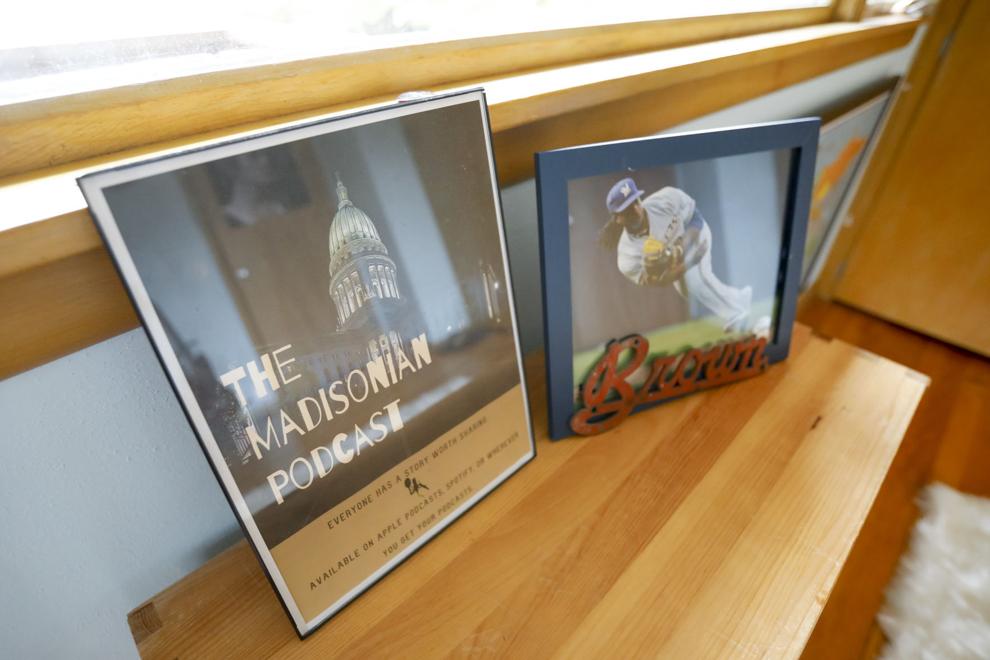 But the year-long project's effects will last much longer. "It's really opened my eyes to the world of opportunities in journalism and that career path," Brown said, adding that he's eager to try out other kinds of journalism. He's considering starting another podcast one day, and he's currently helping one of his past guests launch her own. 
"She's willing to get help from a 14-year-old, and I think a lot more people should take that liberty," Brown said. "I think that a podcast is such a great way to build community, so ... I am super duper open to helping whoever wants some guidance."
And the podcast has changed more than his career plans. "When I am walking down the street and looking at people next to me, I think about the different people that I've talked to, and I think about the successes and the challenges and the hardships that these people have faced.
"It's just added this new lens on my vision of how I see Madison," Brown said. "I just respect the place and the people in it and just the incredible, incredible amount of diversity that we have here: in experiences, in the way we look and in the way we live … We don't always treasure the diversity here, and we don't always get to see it."
Editor's note: This story has been revised to clarify details about Andy Francis. 
Share your opinion on this topic by sending a letter to the editor to tctvoice@madison.com. Include your full name, hometown and phone number. Your name and town will be published. The phone number is for verification purposes only. Please keep your letter to 250 words or less.