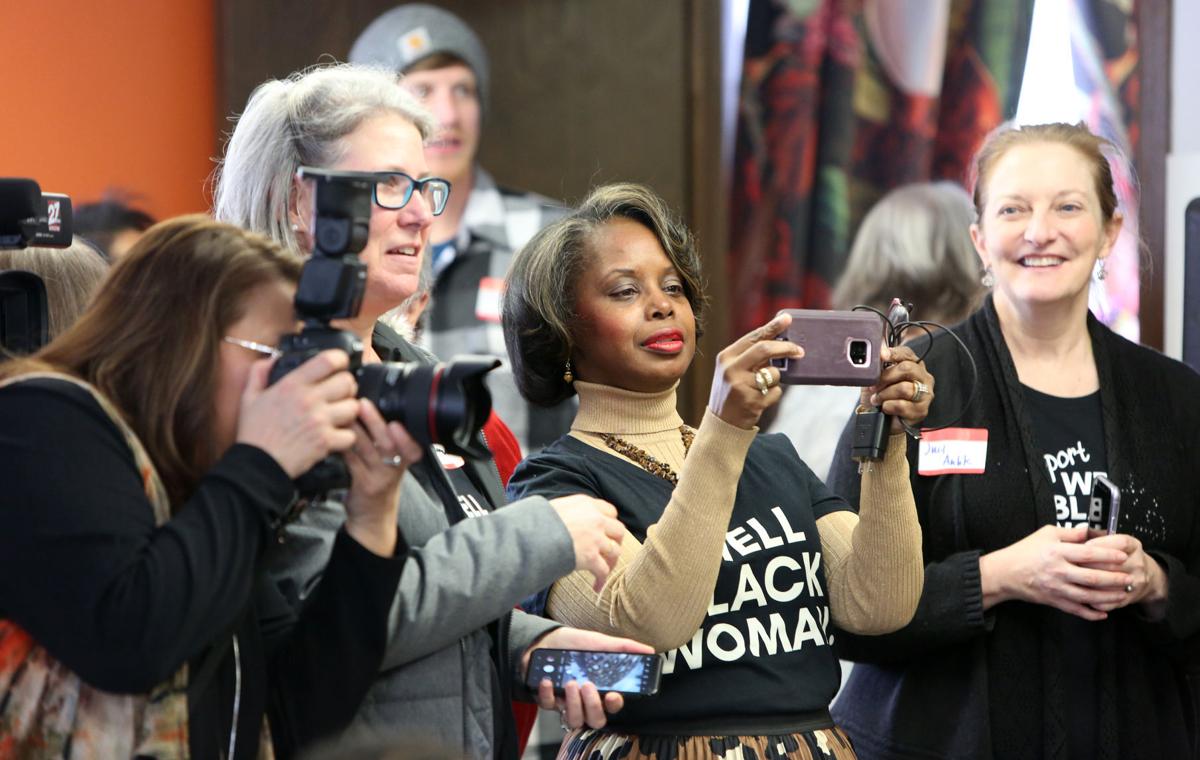 In October of 2019, the city of Madison announced that it recognized racism as a public health crisis. While that did not carry with it any specific initiatives, it was part of a nod on the part of the city to acknowledge the health impacts racism has on people of color. 
A year later, we are in the throes of an actual global public health crisis with COVID-19 numbers continuing to surge in Wisconsin. The pandemic has been particularly brutal on communities of color. 
The public health crisis of racism will be discussed by a panel during the Wisconsin Leadership Summit, hosted by Madison365 on Thursday, Oct. 8. It is the third consecutive year the Madison digital news company has hosted the summit, which is completely online this year.
The panel will be led by Corinda Rainey-Moore, community engagement manager at UnityPoint Health-Meriter. Ald. Shiva Bidar, Rev. Alex Gee and Eddie Moore Jr. will also speak.
For Rainey-Moore, equity is a key issue in public health. 
"When you think about health equity, what does that mean?" Rainey-Moore said. "For me, it means removing barriers so people can get what they need."
Health care during the pandemic has been one such barrier, according to Rainey-Moore. She said many people of color had limited access to health care while simultaneously working on front-line, high-risk jobs.
"We still have folks out here who don't have health care and are essential workers who don't have the luxury of being home," Rainey-Moore said. "So they're more at risk of contracting the virus and more African-American folks are dying of the virus when they do contract it."
Simple things like access to face masks, touted by the CDC as essential for stopping the spread of COVID-19, are sometimes hard to come by for people in the Black community. 
Rainey-Moore said Madison organizations giving away masks can be hard to reach for people, depending on where they live. On the east side, where she lives, for example, Madison College's Truax Campus is one such place where masks are available. But not everyone can take a bus or walk there.
"Transportation is an issue and folks with underlying issues who would have to get there by bus, that's not going to happen because they're already at risk," she said. "Folks are fearful of going out to get what they need because of that risk. I think that sometimes places that are giving masks away are not as convenient to get to."
Rainey-Moore said the panel will explore ways to address getting services closer to and into communities of color, as well as identifying the contributing factors when it comes to race-related public health issues.
"Food insecurity is another issue, especially on the east side," Rainey-Moore said. "The kids where I live are bussed to school, so they can't get to the free meals and things that are being given away for school children. I don't think anyone was thinking about the east side when they set this up."
The panel will explore solution-based aspects of many different things like food insecurity, access to resources and what some of the experiences of people of color have been with fundamental need disparities.
Overall, the theme will be about what movement there has been to identify racism as a public health crisis and what municipalities are doing about it. 
"Racism as a public health crisis should be declared across the state of Wisconsin, not just certain places," Rainey-Moore said. "Milwaukee declared it first and then Madison did. It should be statewide. There's so many health issues related to racism."
"The data shows … racism is literally killing us. We're dying at a faster rate than white folks because of the stress of racism," she said. "I think there's barriers to health care and other social determinants exist and they're all tied to racism."
The panel will be from 8:00 am until 9:15 am. People interested in registering to watch that or any other panel from the Wisconsin Leadership Summit are able to do so here.