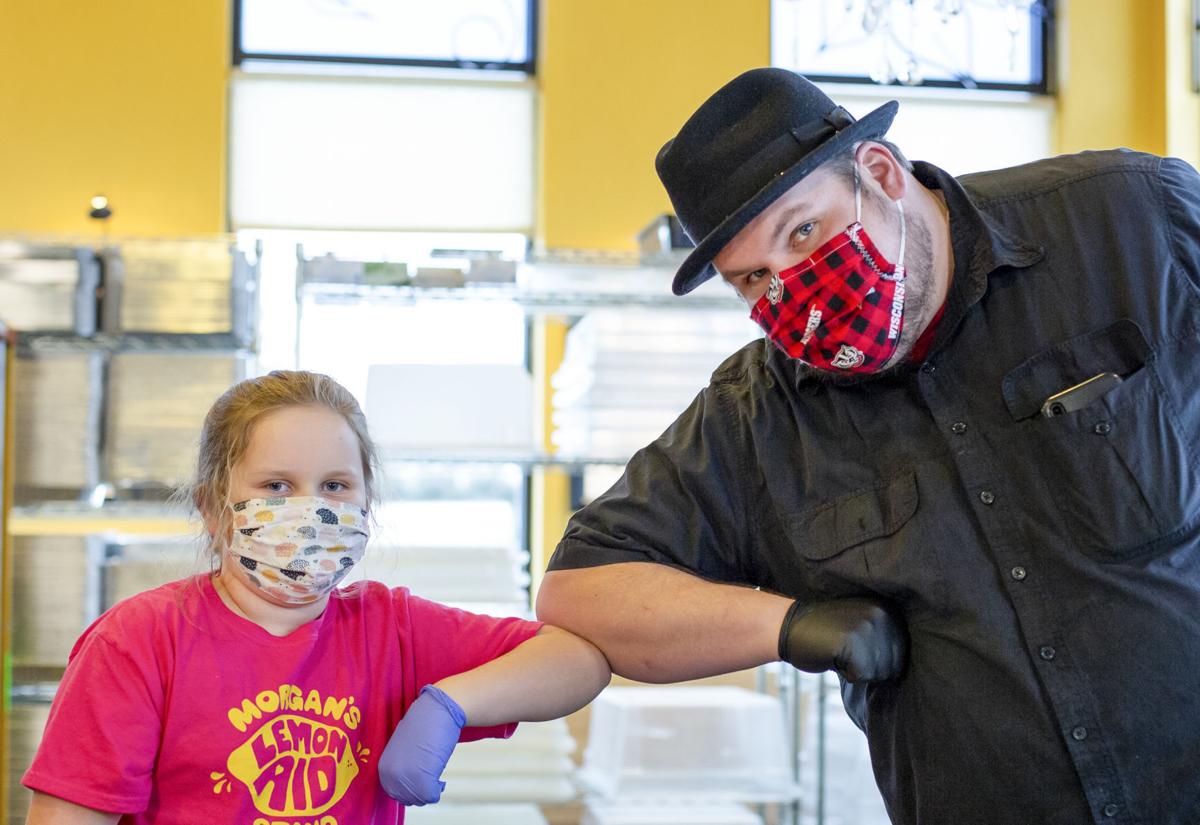 When Morgan Marsh-McGlone of Belleville launched her virtual lemonade stand last spring, she hoped to raise $90 toward fighting hunger in Dane County. She never imagined that she'd bring in more than $53,000 or that she'd have a spot in the Inauguration Day broadcast Wednesday.
So when her mom told her that President-elect Joe Biden's team had invited her to share a video for the Jan. 20 event, Morgan, now 8, had some questions.
"At first I was like, 'What's an inauguration?'" Morgan recalls. "And she told me and then I was like, 'This is so big. I cannot believe this.'"
Morgan began planning the lemonade stand last January, when she and a classmate at Lapham Elementary saw TV news reports about kangaroos and other wildlife whose homes had burned in Australia's devastating wildfires. 
The two children were months into planning a spring lemonade fundraiser to support the outback animals when the pandemic shut down schools, explained Morgan's mom, Megan McGlone. 
"The very first thing she said was, 'Oh my god, I can't do my lemonade stand anymore,'" McGlone said. "I was like, 'Baby, we will figure out a way to do your lemonade stand. I don't know what it is, but we will figure it out.'"
Family friend Dana Pellebon suggested a way to move forward with the fundraiser and support local families hard-hit by the pandemic. Pellebon was board president for Little John's, a nonprofit pay-what-you-can restaurant and community kitchen that turns food waste into healthy, chef-quality meals. The nonprofit aims to reduce food insecurity, reduce food costs for other nonprofits and train veterans in the process.
On Pellebon's advice, Morgan launched a Facebook fundraiser. Those who donated would receive coupons — drawn by Morgan and her mom — that entitled them to lemonade at a future physical stand when the pandemic is under control.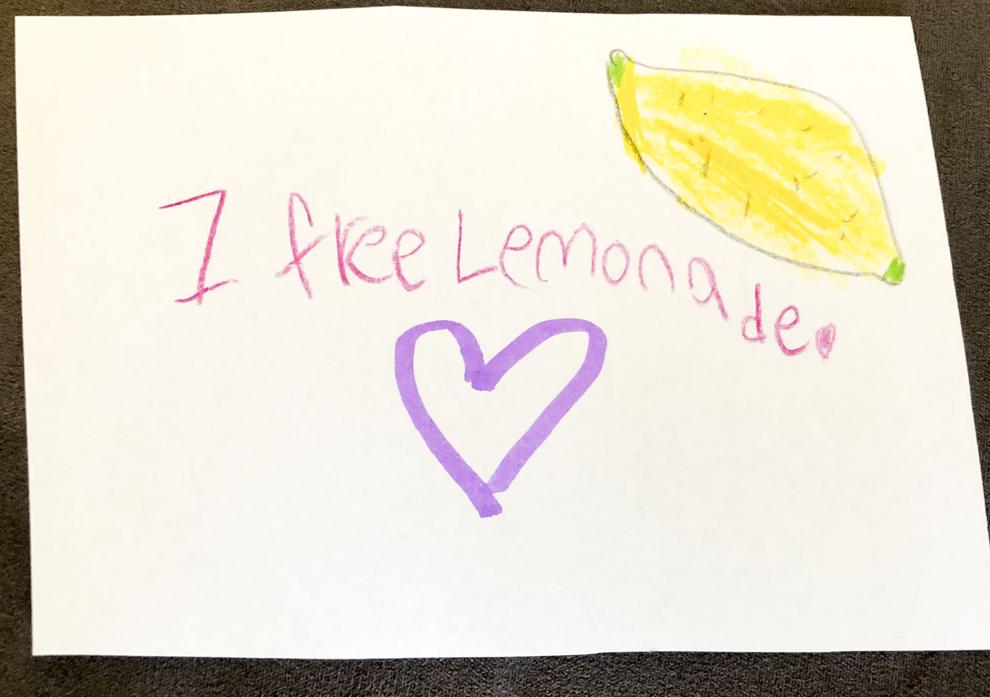 They began sharing the page, anticipating small donations. "We were asking all of our friends if they could just give $1 for a good cause," McGlone said. "We were trying to set her expectations reasonably."
But with the very first donation, Morgan surpassed her $90 goal. She ran around the house screaming. 
Soon Dane County's nonprofit Collaboration Project and Oregon Community Bank each offered $10,000 in funds to match new donations. 
"We actually got donations from people we did not know," Morgan said.
More than 500 people donated to the Facebook fundraiser before it closed. "Morgan's Lemonaid Stand" now accepts donations at its own website.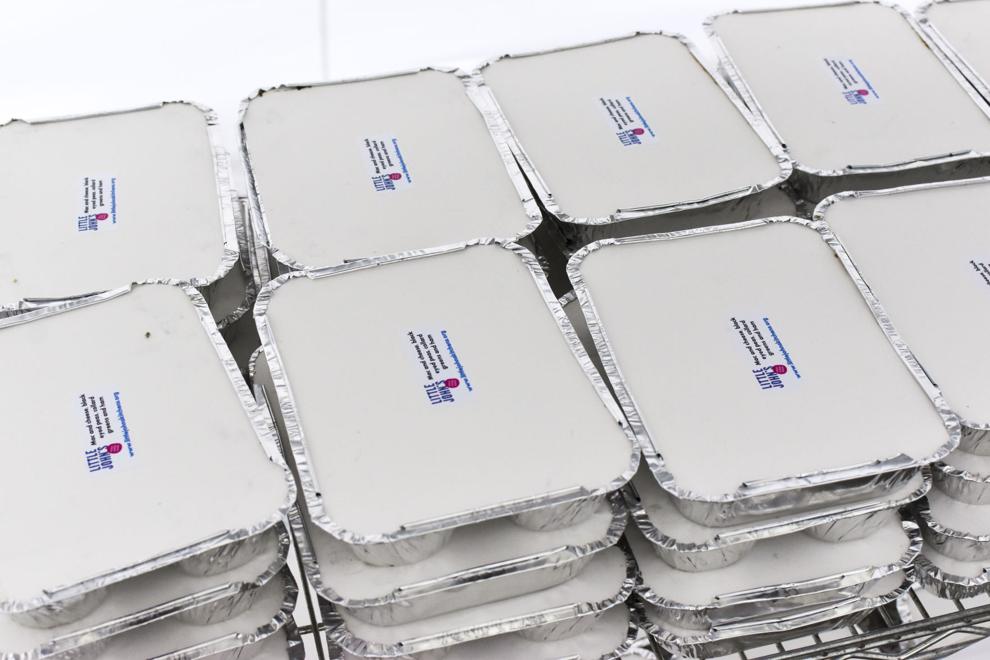 All money raised goes toward food costs for Little John's. The nonprofit kitchen uses food that might otherwise go to waste at supermarkets but still has to buy other groceries, explained Dave Heide, executive director of Little John's and chef-owner at Liliana's in Fitchburg. 
The nonprofit is important, Morgan said, because it offers high-quality meals to those who can't afford healthy food, and it lets those with limited resources put their money toward things like rent or saving to buy a home. "If you don't have money … you can get good food," she said.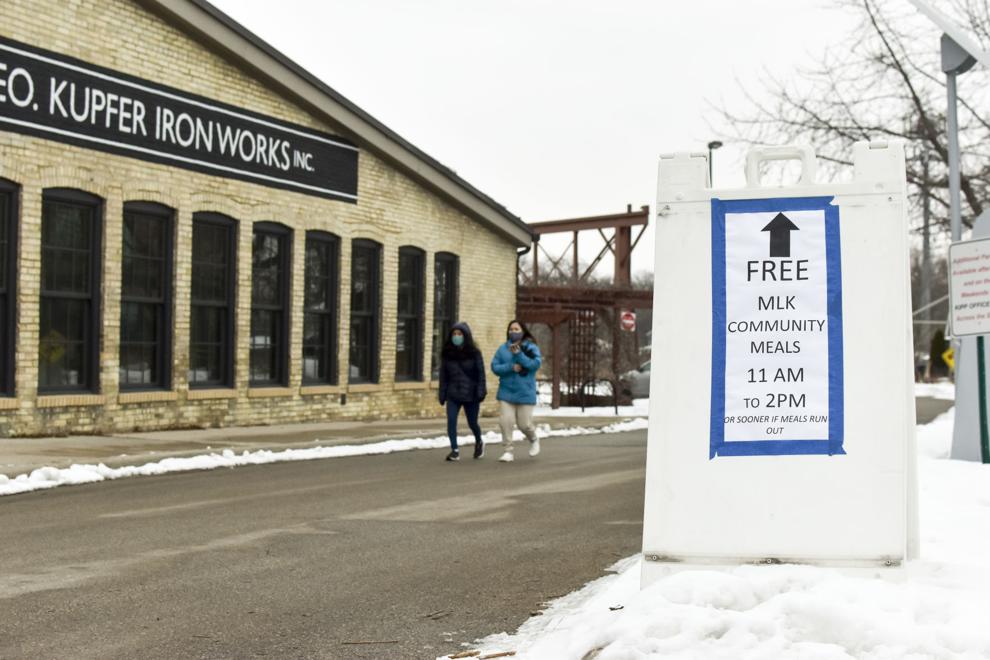 On Monday, Little John's distributed 2,500 take-home meals of macaroni and cheese, collard greens and black-eyed peas with ham. The public was invited to pay online for meals for themselves or for others, and those who couldn't afford a meal were invited to pick one up free of charge. At the various distribution sites across the Madison area, no one was asked whether they'd paid.
Now the nonprofit is aiming to significantly expand its work. Heide leased a 25,000 square-foot building on Verona Road, which will eventually house huge commissary kitchens, allowing the nonprofit to cook with the efficiency of a business like Culver's. That sort of efficiency, he said, is unknown to the food pantries and nonprofits currently working to feed the hungry. 
If he can raise the $6 million needed to deck out the new facility, Little John's could go from making 1,400 meals each week to 36,000.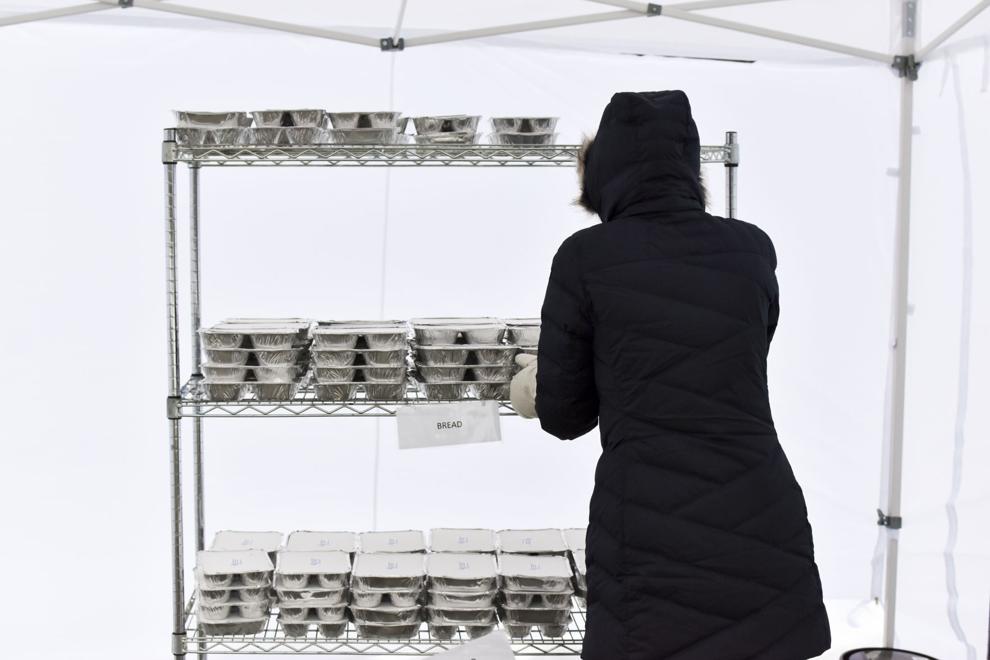 Heide said the lemonade stand is worth far more than the money it's raised. "The whole thing with Morgan has nothing to do with the cash," Heide said. "The biggest thing is her story has helped project the message and brand of Little John's out past my influence in and around the city of Madison."
Morgan has already recorded the video message that will air on Wednesday's broadcast. On Tuesday, she recorded half a dozen interviews with local and national news outlets eager to share her story. 
"I'll see me on the news! … We're on like every channel," Morgan said, explaining that she'd need to turn on all four TVs in the house to catch all the broadcasts.
Her video will run less than a minute, but Heide thinks that's plenty of time for the estimated 188 million viewers to be inspired by her work. "If even 1% of 1% of the people watching end up Googling Morgan's lemonade … that's frickin' awesome," Heide said.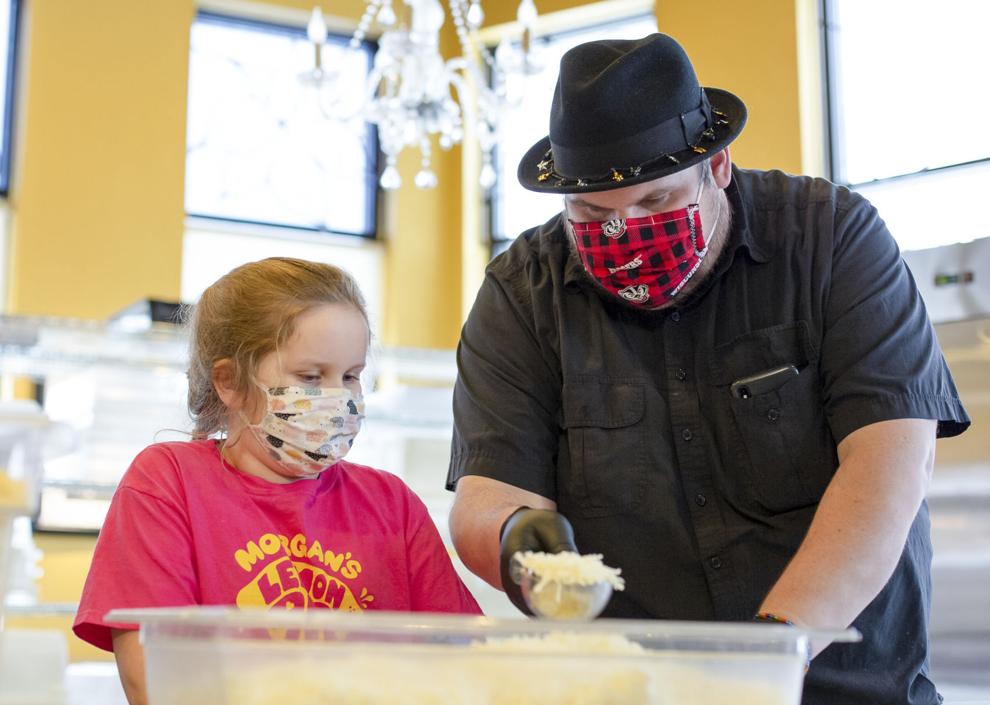 Morgan isn't planning to stop anytime soon. She doesn't yet know when it will be safe to hold the in-person lemonade event where donors can cash in their I.O.U.'s, but she's aiming for summer.
And that's not the only thing Morgan's looking forward to. Recently, she helped out in the Little John's kitchen, scooping cheese onto plates. She asked Heide if she could come regularly, and he gave the OK, provided her mom joins her. 
It's a rare opportunity for someone Morgan's age, McGlone said. And it's one this enthusiastic 8-year-old doesn't want to miss.
Share your opinion on this topic by sending a letter to the editor to tctvoice@madison.com. Include your full name, hometown and phone number. Your name and town will be published. The phone number is for verification purposes only. Please keep your letter to 250 words or less.