In this feature, local economy reporter Natalie Yahr gets "In Your Business" with local entrepreneurs, discovering how they got where they are and what's driving them now. 
Madison-native Shalicia Johnson still remembers the joy she felt as a little kid when her mom and aunt would let her borrow their Instamatic cameras with their bright, explosive flash cubes. She remembers her excitement as a sixth grader when her mom gave her her first camera, one she'd use to capture memories from summer camp and family trips. And she can still recall her own anxious anticipation as she'd mail off her film and wait to see the results.
Decades later, the thrill hasn't faded.
In 2017, the early childhood education teacher turned that lifelong love into a side business after finding inspiration in her own classroom. She'd often photograph her young charges, and parents raved about her work.
"I'm like, 'Gosh, this is something I'm really, really good at … I don't think they're blowing smoke,'" Johnson recalled.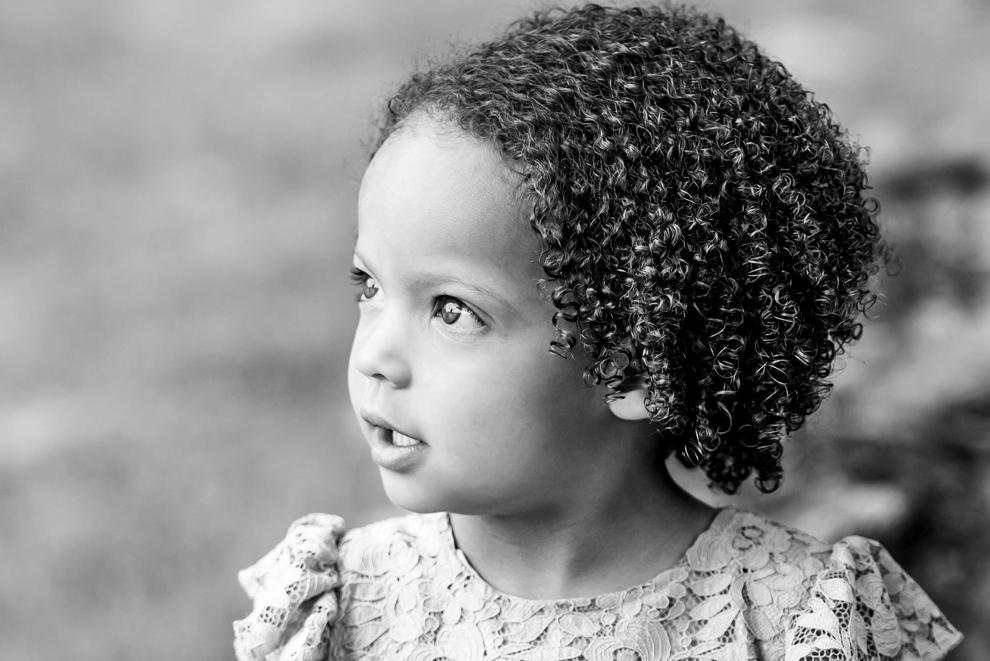 She hoped her passion might supplement her income. "The wages that we get as early childhood educators in this country — it's not a livable wage," Johnson said of the field where the average salary is under $29,000. 
She named the company for her beloved dog Arrow, a Doberman-husky mix that she calls "the love of my life".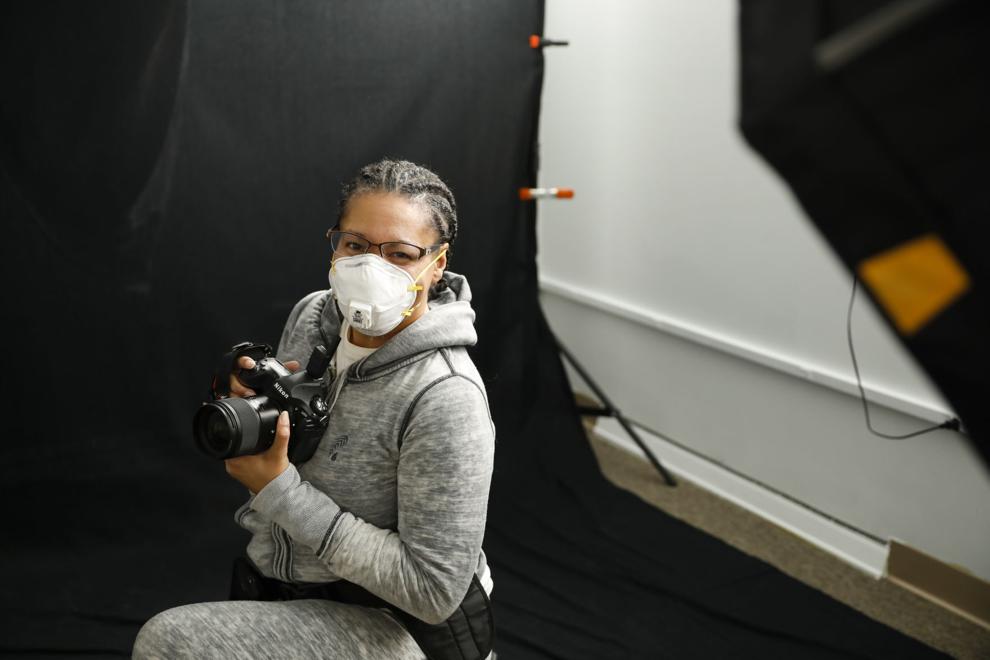 For four years, Johnson has spent her evenings and weekends capturing unposed moments at everything from awards ceremonies to luncheons to family portrait sessions.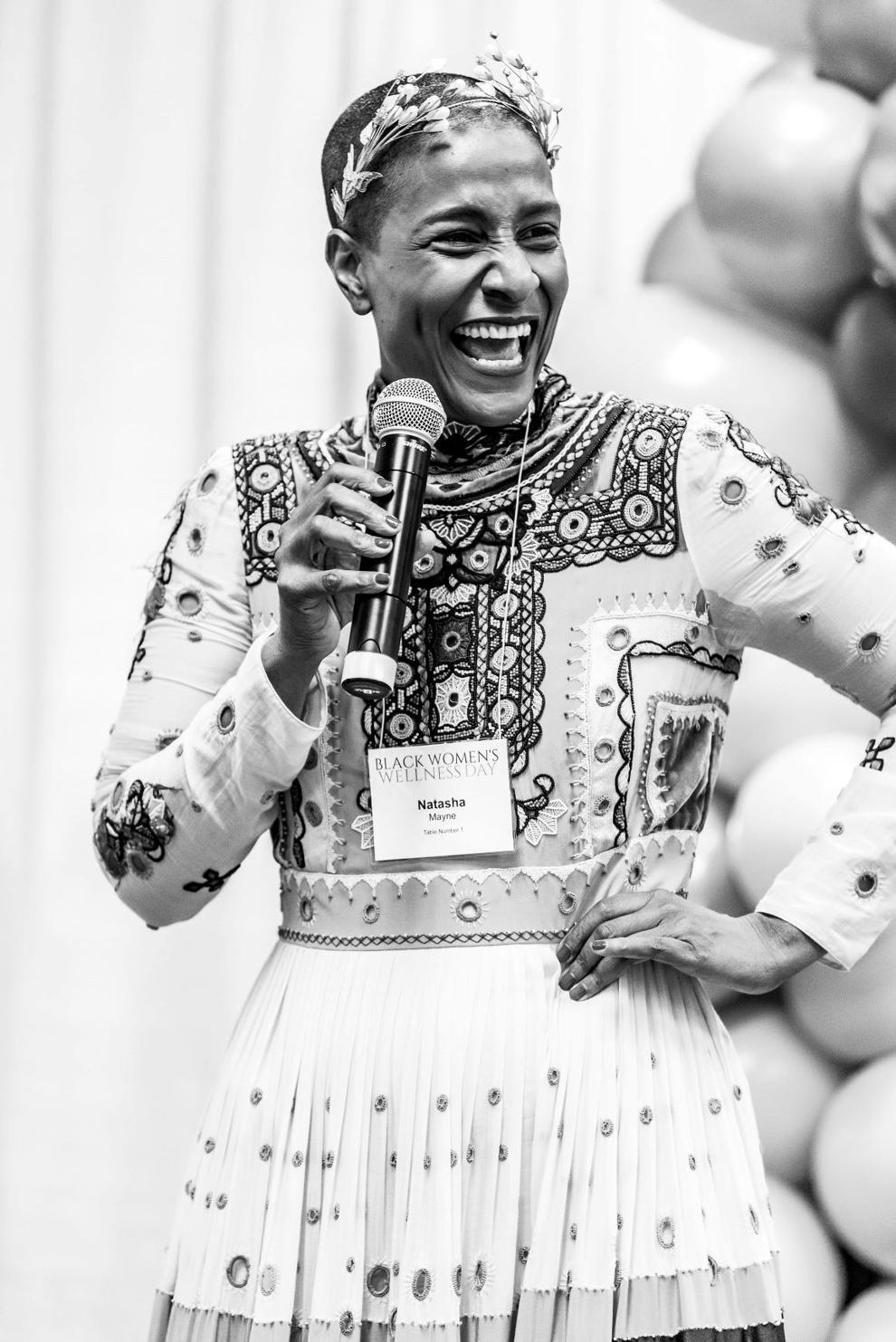 At corporate gigs, she becomes "a fly on the wall," waiting for just the right shot. "I'm across the room and I catch them giggling to each other, or I catch a whisper, or I catch somebody giving somebody a look — a funny look, an endearing look," Johnson said.
And she looks for that kind of shot in more intimate sessions too, preferring candid images to posed portraits. That's why, when she does family photo sessions, she just keeps shooting.
"It's the moments in between: Going from this place to this place, or this position to this position, something's always happening in the middle, and those are my favorite parts," Johnson said.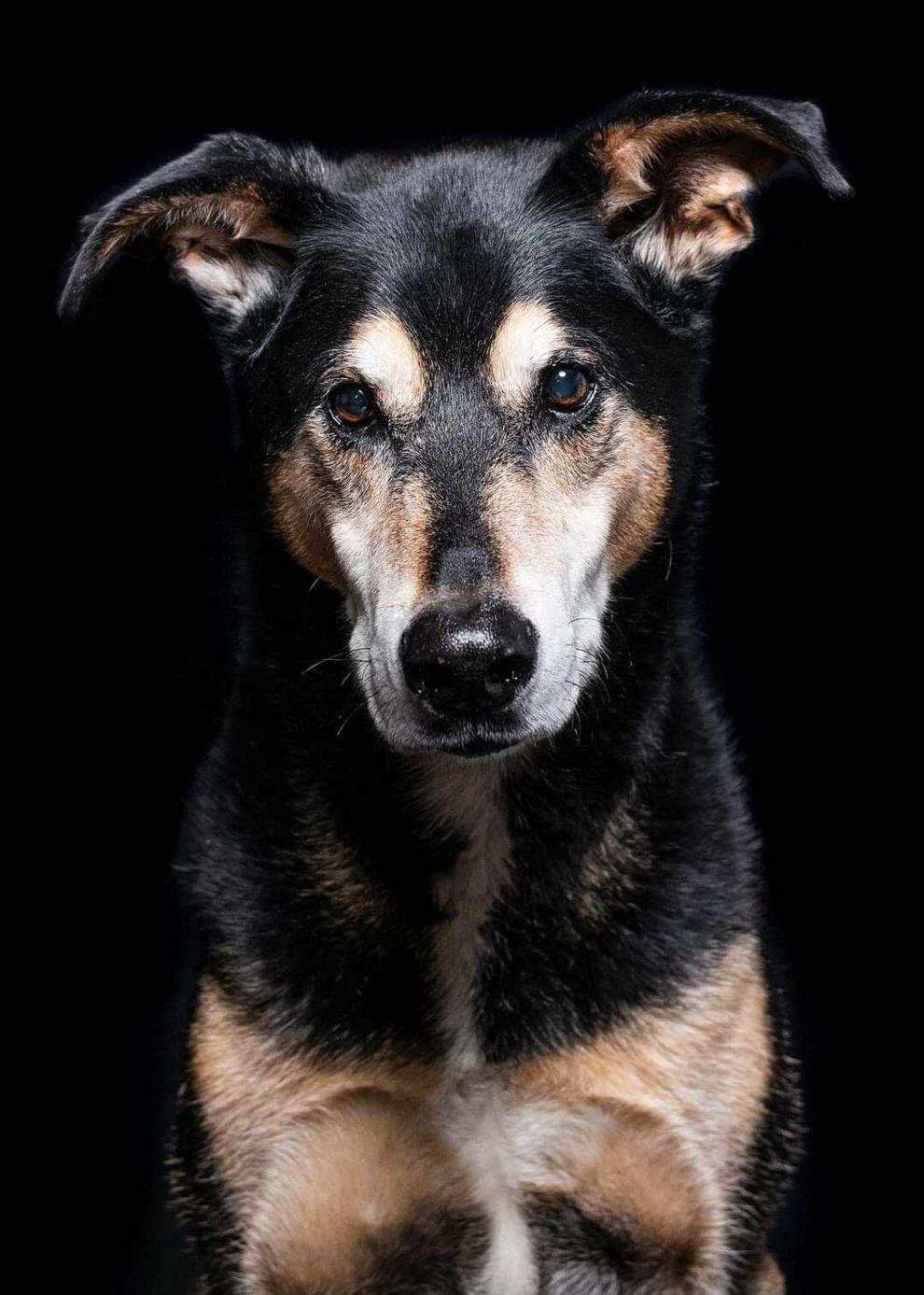 She's noticed that even the clients who hire her for the more staid shots end up choosing the funny or natural ones. "You know, you caught the wonder on their child's face because they found a caterpillar on the ground — that wasn't part of the plan, you digging in the dirt," Johnson said. 
In early 2020, as the novel coronavirus spread through Wisconsin, Johnson's schedule cleared. 
"All those corporate events that I had lined up almost to the end of the year were gone in the blink of an eye," Johnson said, counting herself fortunate that her employer, Reach Dane, was still able to keep her on the payroll even when her drop-in child care program at the Dane County Job Center shut down. But as the weather began to warm, she started getting bookings again: outdoor family sessions and portraits for graduating seniors.
Then, last fall, with the pandemic still weighing heavy on so many, her business took a leap forward, joined by two other women photographers of color. Johnson teamed up with Hedi Rudd of Hedi LaMarr Photography and Dynae Saba of Dynae Allice Photography to rent a shared photography studio. Their studio, 3rd Eye Collective, opened Nov. 1 at 1914 Monroe St. 
"I can't say that the pandemic was a blessing, but we have found a blessing in this time," Johnson said.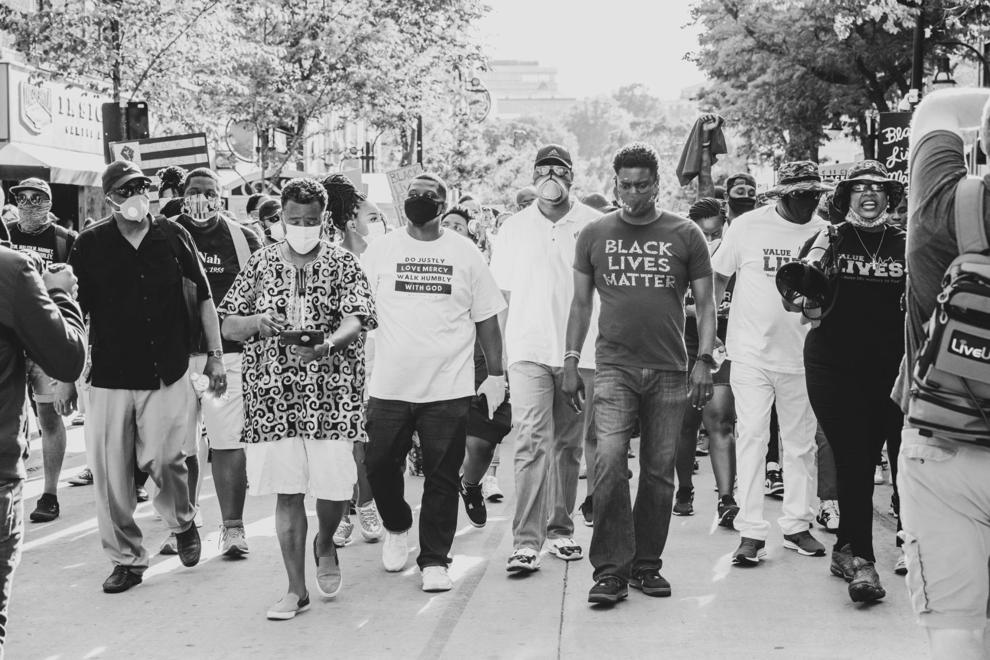 Already, she's finding ways to share that blessing. Since 2018, she's been a volunteer photographer for the nonprofit Spectrum Inspired, providing free photo shoots to families willing to tell their own autism stories. And earlier this year, she launched her own charity project, the "2021 Pooch Playoffs," a pet portrait event benefiting an Eau Claire rescue for senior and special-needs dogs called Bob's House for Dogs. In the bracket-style competition Johnson photographs clients' dogs at her new studio and then matches each headshot against a different competitor each week.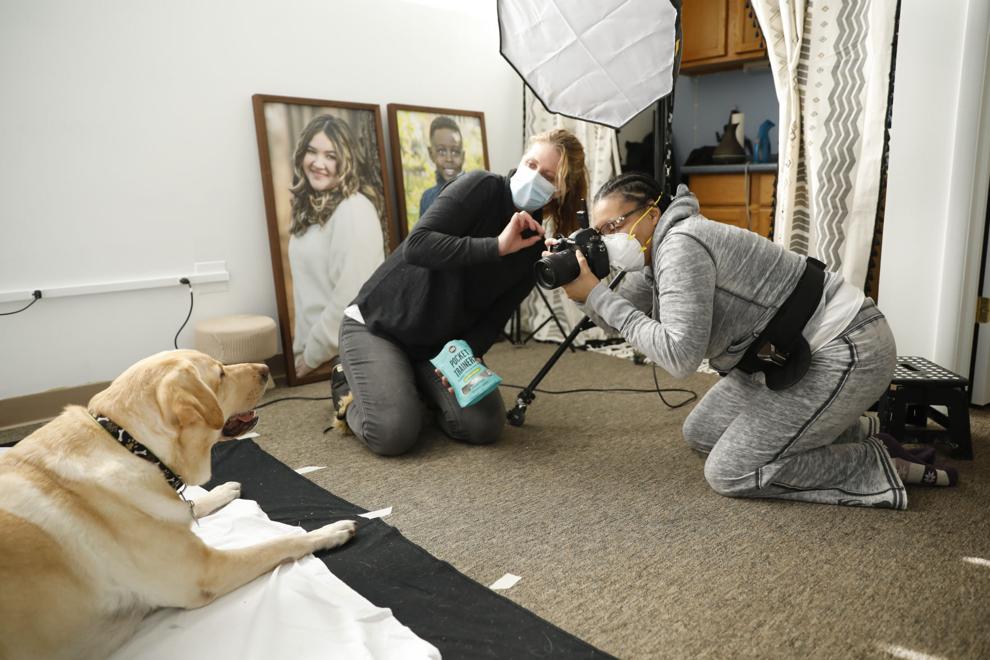 Today, she's reworking her business model and planning for the future. She dreams of one day working for herself full time, and she's hopeful that 3rd Eye will expand its studio.
"I'm really excited about my business personally ... but I'm smiling ear to ear right now because I'm so excited about what the three of us are going to be able to create and do together and for our community."
"We all have so many ideas cooking and brewing," Johnson said. "We are just going to be a force into 2021 and beyond for sure." 
The four questions 
What are the most important values driving your work?
I really deeply valued collaboration and just being a good human and helping wherever you can. I try to include other BIPOC-led organizations and collaborate with other business owners. Another value I have is giving back, so I'm a big contributor to charities. I want to be able to give more through the success of my business, to be financially stable and be able to provide for myself and for others. 
How are you creating the kind of community that you want to live in?
I think I'm creating it by living it. I just think if people learn to work with each other and value each other — it doesn't matter if you're different. Everybody brings a different dish to the barbecue. So just really, truly collaborating and bringing your genuine self and your genuine desire to be a part of the solution — I like to think that that's exactly what I'm doing. 
What advice do you have for other would-be entrepreneurs?
Go for it. I'm a firm believer that everything you want is on the other side of fear. There's a lot of people that say fear is an acronym and you can take it two ways. The advice I would give if they're fearful is that they should use "face everything and rise" as their acronym for fear, because there are people willing to help.
The short answer is not at the moment, but I do think I see a need. I think at some point I am going to want a social media manager. I've never written a newsletter, you know? Also, I would be willing to mentor, especially children. I think if someone wanted to come in and shadow, that's more the realm that I'm operating in now.
Share your opinion on this topic by sending a letter to the editor to tctvoice@madison.com. Include your full name, hometown and phone number. Your name and town will be published. The phone number is for verification purposes only. Please keep your letter to 250 words or less.