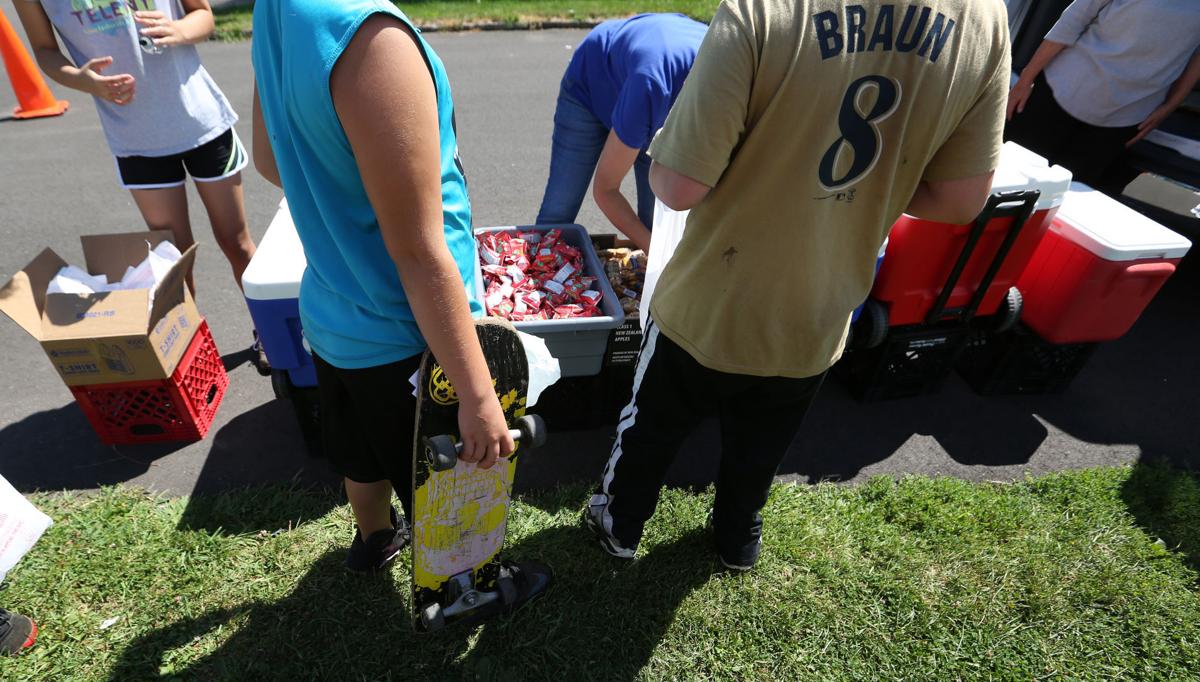 Jenny King didn't want to get her food from The River Food Pantry on Madison's north side. But she was living on disability and with two kids, she had "hardly any income at all, and that basically all went to pay for rent," she said.
"I was terrified," she said. "I just didn't think that would ever be something I would need in my life."
But she found many of the people in the line with her at the pantry were also parents. The volunteers smiled at her and answered her questions. So she kept going.
"I would sometimes get to the pantry feeling very crushed about my life circumstances," she said. "It would just lift my spirits so much. I wasn't looking down anymore, I was looking up."
After over 10 years working out of a warehouse at 2201 Darwin Rd., The River Food Pantry is ready to do more for people like King. They want to move into a larger space and bring wrap-around services to help clients get hooked up with housing and employment through community partners.
The changes follow a year of surveying stakeholders and updating the organization's vision and mission, said Charles McLimans, president and CEO of The River.
Since opening in 2006, the pantry has grown to provide 50,000 pounds of food a week and serving over 1,000 households a week through the food pantry, clothing, community meals and mobile lunch program.
But now leaders want to change how they measure success.
"Our traditional success metrics have always been … we have increased, we've served more people, more pounds of food, it's just more, more, more," McLimans said. "So actually our metric for success is not how many people are coming, but how many people are not coming.
"Food banks and food pantries have become very good at managing the problem instead of solving the problem. This proposes to actually solve the problem, not just manage the problem."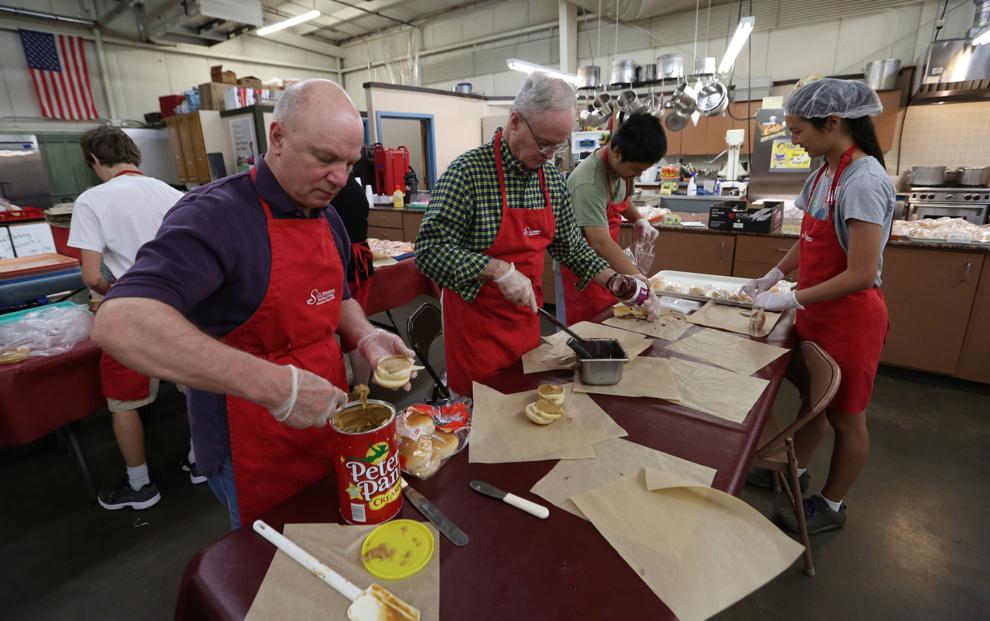 To that end, The River's looking for service organizations to partner with them onsite, rather than their current practice of referring clients out to providers around the community.
"We learned that we cannot end hunger simply by giving out more food," McLimans said. "You have to take a holistic approach."
This is McLimans' specialty. He's been working in hunger relief for 12 years at Feeding America Eastern Wisconsin and Loaves & Fishes Community Services in Illinois, with experience moving organizations "from being serve-only, to having a serve-and-solve capacity," he said.
"The River is in the right position, at the right time and stage of development … So instead of just doing that, 'Here is your food,' or 'Here is your clothing, God bless you, go on your way.' We want to say, 'Why are you coming here?' Really to understand what their other needs are."
At Loaves and Fishes, they started a "Pathways to Empowerment" program which brought in volunteers to help clients with taxes and apply for income tax assistance, and offered ESL classes on site.
Those are the kinds of programs The River is looking to establish, McLimans said. At The River, a new building would include classroom space for financial literacy, ESL or nutrition classes, and partners could help visitors find housing and search or train for employment. The organization serves five community meals a week (about 800 plates), meaning the kitchen could be transformed to teach individuals certifiable skills, McLimans said.
But to do all this, The River is going to need more space.
The current 11,000 square-foot space has been increasingly cramped since the recession, McLimans said. Originally, The River planned to help 100 families a week, but now that has increased tenfold. The pantry has had to turn donations of fresh food away because they don't have enough space in their cooler.
The popularity of the pantry is evident to all who show up for their open pantry times: Tuesdays and Thursday from 10:45 a.m. to 1 p.m. and 4:45 p.m. to 6:30 p.m., as well as Fridays from 4:45 p.m. to 7 p.m.
Folks line up for food and can duck into the clothing pantry, and in August, the kids corner was handing out school supplies. Thirty to 50 volunteers are in action, re-stocking groceries and directing clients. The dining area can only sit about 130 people at a time for the community hot meals, and diners gather on the fringes, awaiting an open seat.
A new facility would ideally be about 25,000 to 30,000 square feet. A building committee is currently weighing whether it would be best to build or lease a building, and McLimans has what he termed an "ambitious" goal of new facilities by 2020, which would require a capital or comprehensive campaign.
"We will remain on the north side because that's where we're most needed, and this is our home," McLimans said.
The River won't wait for a new space to start developing partnerships and piloting programs. And all along the way, it will keep delivering on their core competency: food, which King sees as the foundation for everything else.
"I'm in recovery and I work with people in recovery ... If you don't have the basic necessities taken care of, it's really hard to focus on other areas of life, like mental health, substance abuse, relationships," King said.
As a recently hired program associate for The River, King is eager to be the friendly face that made such a difference in her life.
"I just hope I can be that smiling face to somebody's who's coming in, or that warm presence that can just be reassuring to people, and help them feel better leaving than they did walking in," she said.
Share your opinion on this topic by sending a letter to the editor to tctvoice@madison.com. Include your full name, hometown and phone number. Your name and town will be published. The phone number is for verification purposes only. Please keep your letter to 250 words or less.