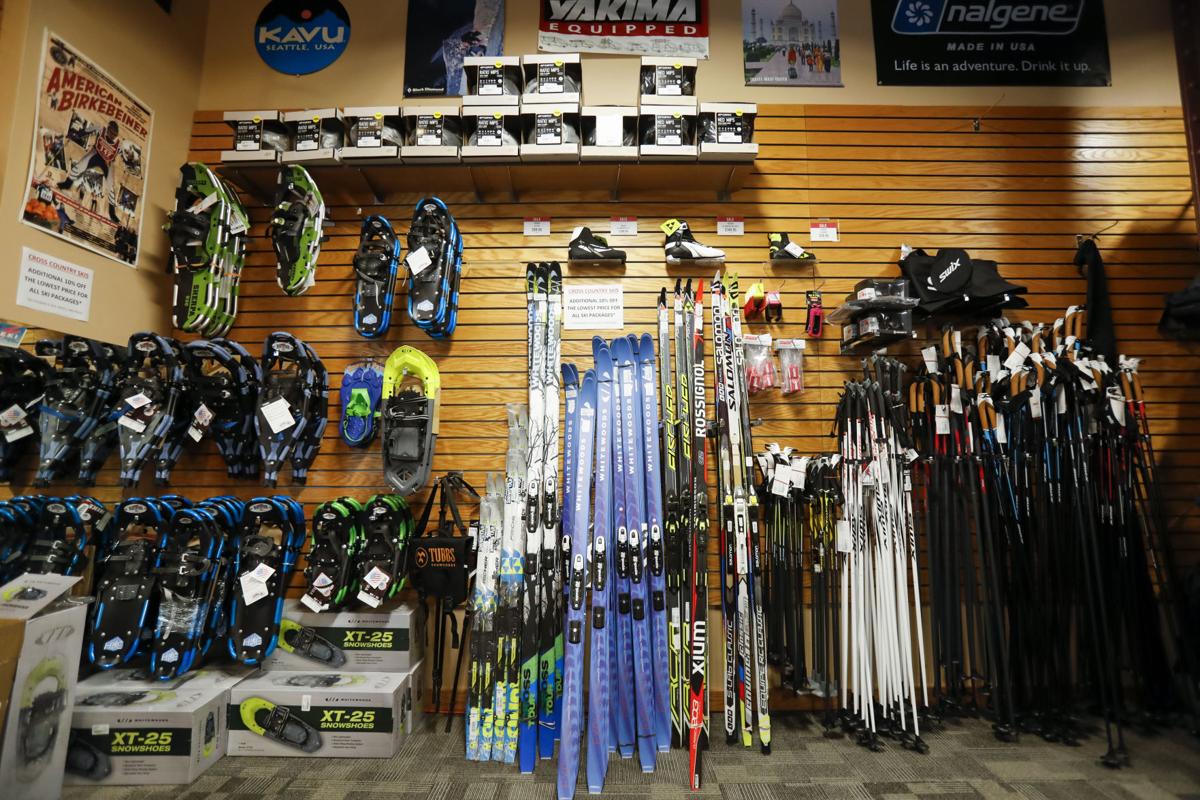 While many businesses are struggling to draw customers during the pandemic, local sports stores are scrambling to keep their shelves stocked as growing numbers of Madisonians look for ways to have fun outdoors.
In spring and summer, as the virus canceled festivals and made favorite indoor activities risky, Leslie Nagel saw a spike in demand for backpacking and water sports gear, bikes and outdoor furniture at the Madison REI store she manages, with sales of cycling gear five times the store's 2019 sales. 
Now, as people look for ways to enjoy themselves outside despite the cold, it's winter items like skis and snowshoes that are flying off the shelves.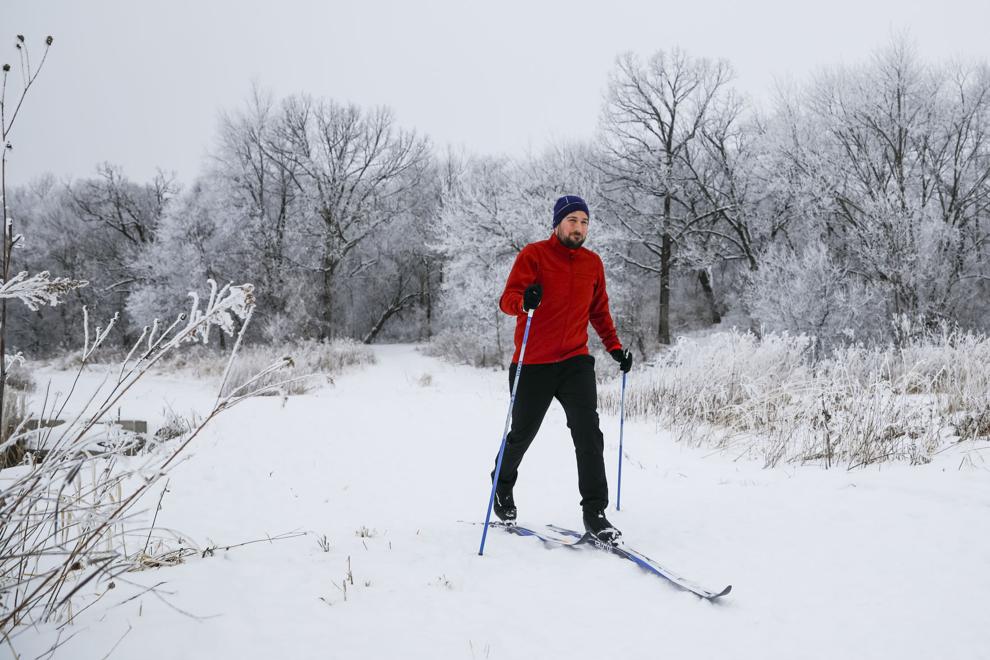 "We've seen tremendous trends like we've never seen before through all of 2020 that indicate people are turning to the outdoors to find the solace away from all the craziness with the pandemic," Nagel said. Her store's cross-country ski and snowshoe sales are four times the 2019 numbers, and sales for outdoor stoves are six times the 2019 sales.
It's great news for stores like Nagel's, but it's left some would-be enthusiasts disappointed. Nagel said her store is mostly sold out of cross-country skis and snowshoes and is low on cold weather staples like hats and snow pants. She's trying to restock, but so are stores across the country.
"We're doing our best and trying to get everything that we can, but the global supply is definitely thinned out," Nagel said. New supply shipments go to the REI distribution centers before coming to stores, she said, so online orders get filled first, and supplies might never make it to her store.
At downtown gear shop Fontana Sports, store manager Ashlie Johnson is scrambling too. She's started keeping a waiting list for customers looking for high-demand gear.
Outdoor stores tend to order their winter gear in spring, so she was placing her orders just as the coronavirus was taking hold in Wisconsin. It was an uncertain time, she said, and she opted to order similarly to previous years.
"We just never expected there to be such an increase in interest this year," Johnson said. 
Suppliers like Columbia and The North Face have low inventories right now, she said, so she recently placed an order for whatever sizes and colors of snow pants she could find. And a massive fire at Fischer, Europe's biggest ski factory, in October 2020 reduced the global supply of some types of skis, limiting the options for stores looking to restock.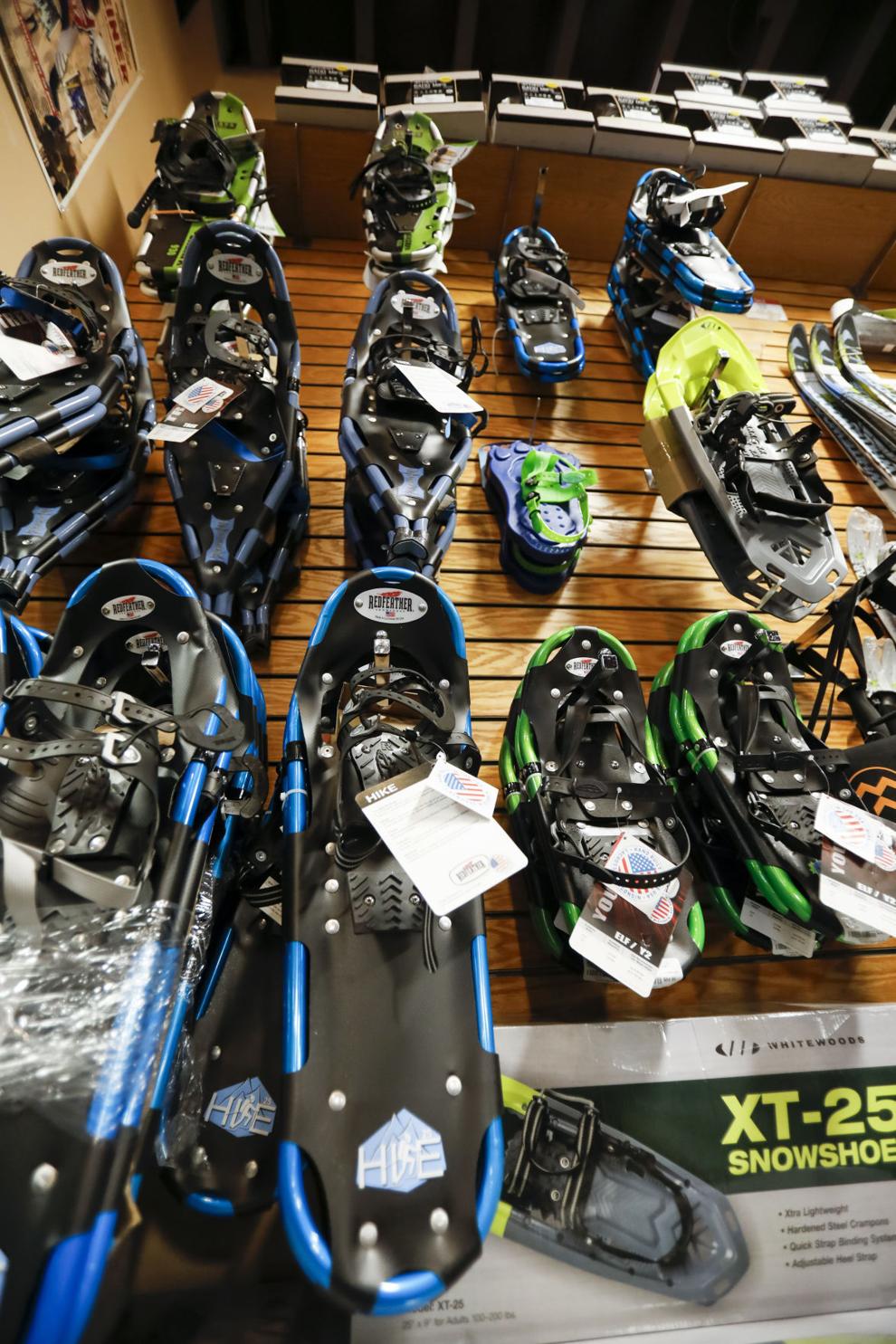 But the shortages have forced Johnson to seek out options beyond the big brands, and in some cases, that's meant shopping local. The store's latest snowshoe shipment came from Red Feather Snowshoes in La Crosse. 
"That's been an awesome thing, to kind of see what else is out there," she said.
For those still looking for gear, all is not lost. REI offers a selection of gear for rent that seldom runs out, and REI members can purchase used gear.
When it comes to new gear, both Nagel and Johnson advise patience and flexibility. Shoppers who research their options and identify a brand or style they want should also be willing to consider a good alternative, Johnson said, and some might even want to take shortages as an opportunity to discover a new sport.
Stacey Marion, membership chair for the Madison Nordic Ski Club, said she's seen the growing interest in cross-country skiing on the busy local tracks and trails — and in a 300% increase in requests from people looking to learn how to ski. 
Many of the club instructors who would usually have taught group classes for adults were hesitant to do so during the pandemic, so the club created a mentorship program matching each new skier with an experienced skier. The pair decide whether to meet virtually or outdoors with masks and physical distancing. More than 30 skiers have requested mentors since the program's launch around New Year's.
The club also reworked its youth teams, forming "pods" of less than 10 youth who meet outdoors with their coach, wearing masks except when they are spaced out while skiing. (Local public health ordinances now permit outdoor gatherings of up to 25 people, but Marion said they've chosen to maintain the groups they created when the rules were more strict.)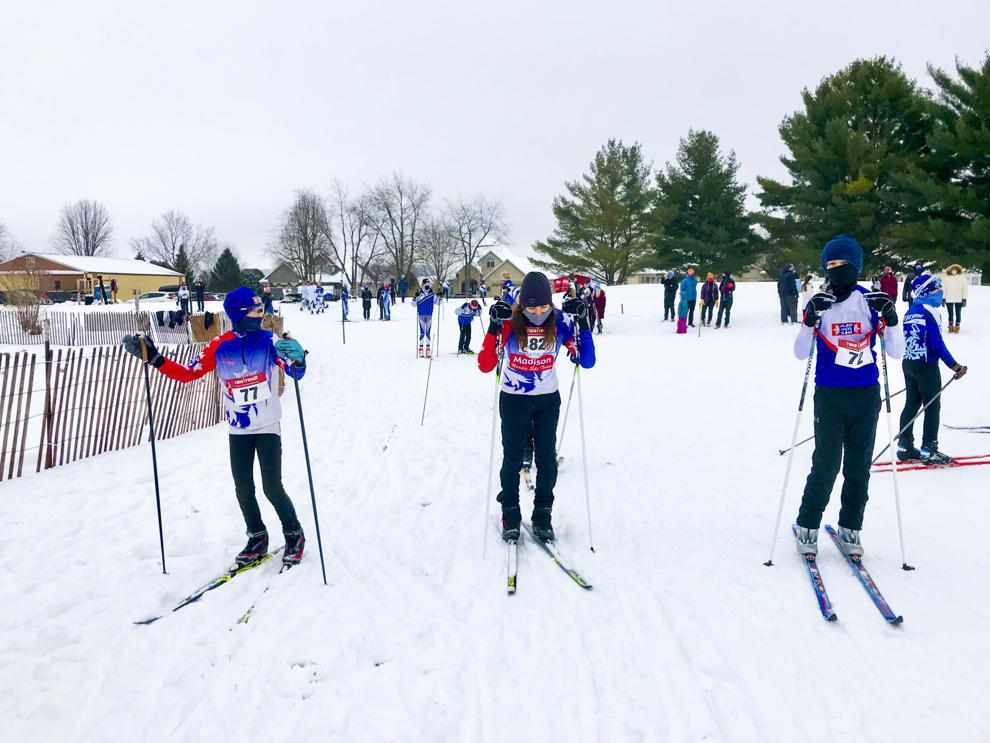 It's been a "massive effort" requiring more coaches and volunteers than usual, Marion said. But as the coach for a team of middle and high school students, she thinks it was worth it to provide a safe outdoor activity for kids.
"We've received a lot of amazing feedback from the families and the kids really love being out, and for a lot of them, it's some of the only social interaction they have all week," Marion said.
Back at Fontana Sports, Johnson is already anticipating a busy 2021. "We see this trend kind of moving upward ... just based on people gaining new hobbies and interests in the pandemic," she said.
Bikes are likely to be in short supply again this spring, and if those who took up skiing or snowshoeing this year inspire friends to join them, demand for winter gear could be high again next season, she said. She's taking all that into account as she plans her orders for next season. 
But for customers who want to be sure they get what they're looking for, her advice is simple: Shop early, and get on a waitlist if needed.
Share your opinion on this topic by sending a letter to the editor to tctvoice@madison.com. Include your full name, hometown and phone number. Your name and town will be published. The phone number is for verification purposes only. Please keep your letter to 250 words or less.