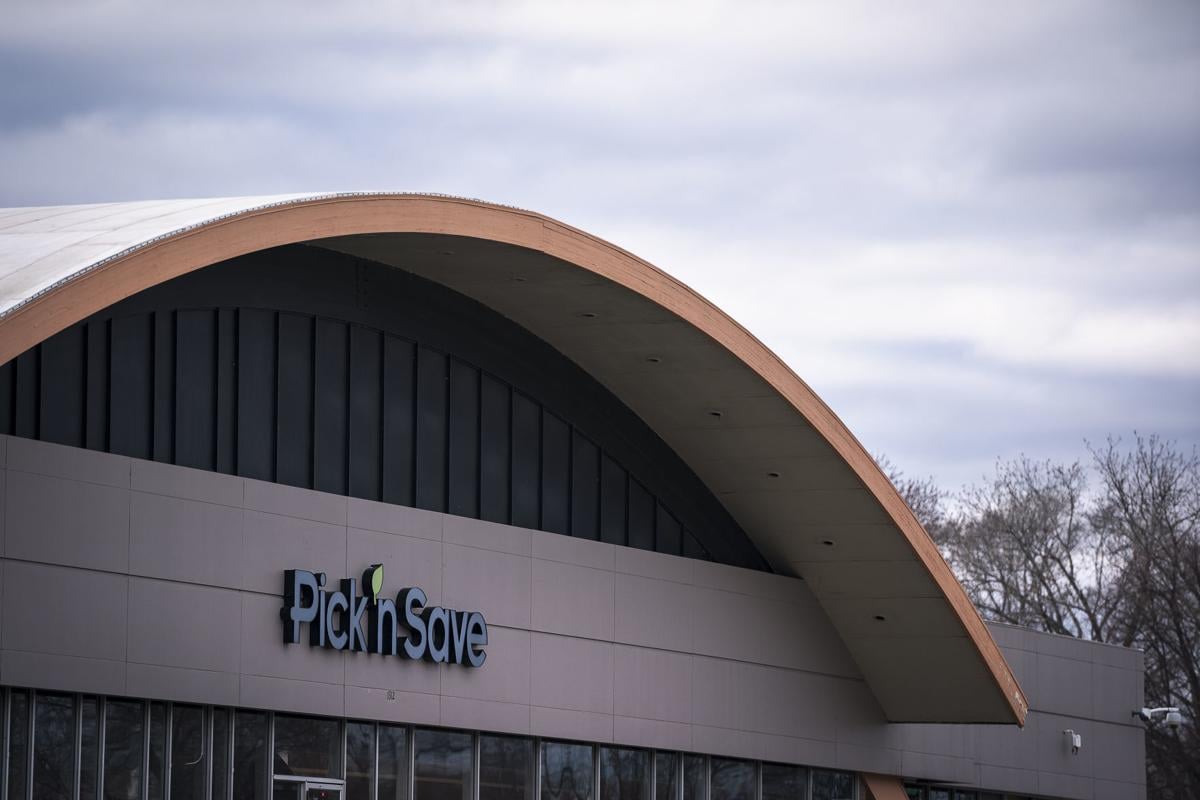 SSM Health has announced they will not, as previously planned, build a clinic at 1312 S. Park St., the site of a current Pick 'n Save, in response to neighborhood concerns.
"We hear you South Madison," Damond Boatwright, Regional President for SSM Health in Wisconsin, said in a press release. "We care about your health and well-being and understand the importance of maintaining access to healthy foods in our community."
Instead, SSM decided to use their existing property on South Fish Hatchery Road for its clinic project. This will "require changes to our overall project plan," and SSM is "still very early in the planning and development process," the press release said. Previous designs called for a 175,000 square-foot new clinic on South Park Street, and demolishing the existing clinic.
If the Pick 'n Save, located just north of the Madison Labor Temple, was demolished by the end of this year as previously planned, it would have left the south Madison neighborhoods surrounding it without a full-service grocery store. The nearest full-service grocery store is Festival Foods on East Washington Avenue. It's 3.5 miles away, over a half-hour by bus.
The city owns the 3.5-acre property next door at 1402 S. Park St., formerly the Truman Olson United States Army Reserve Center. The city recently released a new request for proposals on the site, which focuses on bringing a grocery store to the area, but any actual construction on the site likely wouldn't begin until the summer or fall of 2020.
Boatwright acknowledged this in the press release.
"I am grateful to the community members who have provided feedback, asked questions and offered suggestions as we have worked through site selection for our project. Community input and engagement are essential to the success of a project of this nature," Boatwright said.
The new RFP for the Truman Olson property states potential developers could partner with SSM Health, as SSM is "willing to explore the provision of various health-related services within or next to the grocery store in order to create a regularly frequented community hub." The press release says SSM "remains committed" to a partnership with the eventual developer and grocery store of the Truman Olson site.
The SSM press release also said their decision to relocate their clinic project will give the city "more time and flexibility to select the best developer and grocery store partner for the Truman Olson project."
Ald. Tag Evers called this "tremendous news" in an email, saying this decision was a "a critical step in avoiding a grocery gap for South Madison."
"Damond Boatwright's leadership on this issue has been exemplary. What we're seeing is a textbook example of corporate responsibility -- hearing neighborhood concerns and working collaboratively to come up with creative solutions is the right way to move forward," he wrote.  "Mayor Satya deserves praise as well for her leadership. The city has a moral responsibility to get this right, to not create a food desert in South Madison, and she's made that clear from the get go."
Share your opinion on this topic by sending a letter to the editor to tctvoice@madison.com. Include your full name, hometown and phone number. Your name and town will be published. The phone number is for verification purposes only. Please keep your letter to 250 words or less.
Be the first to know
Get local news delivered to your inbox!