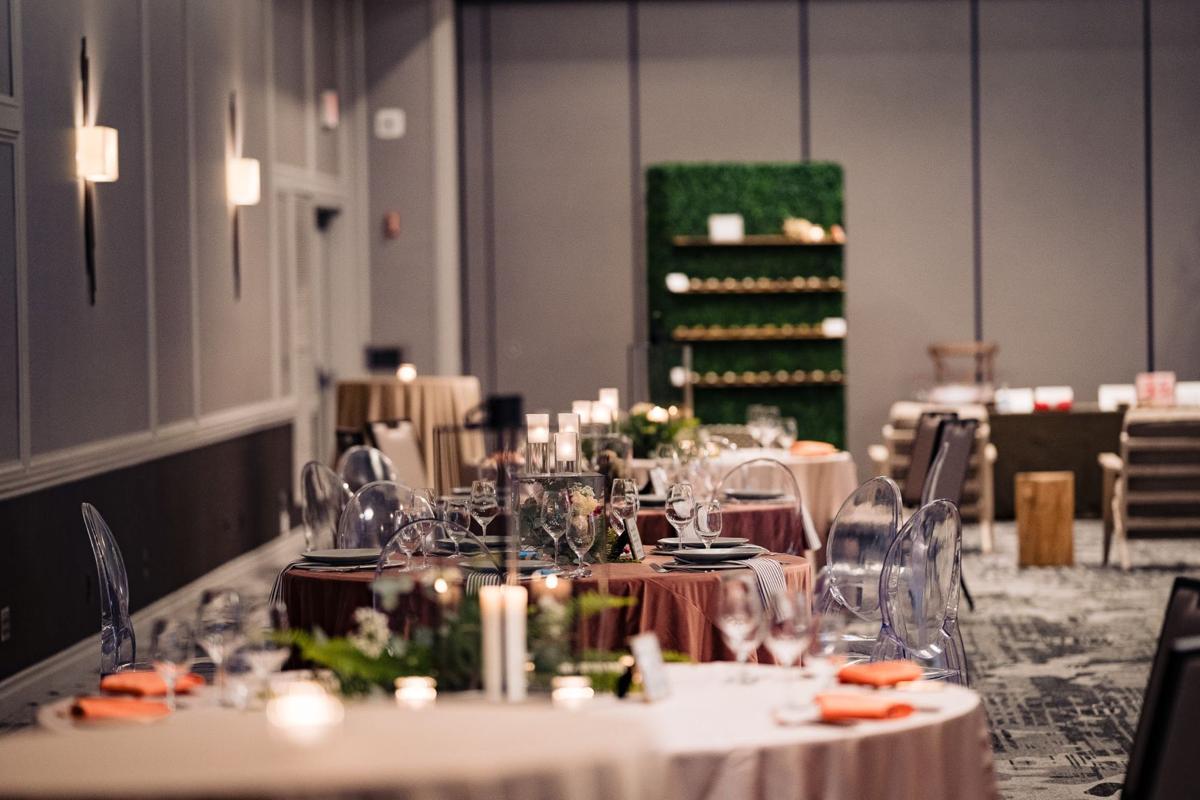 In a typical spring, when the local association of caterers, event planners and venue managers would showcase the latest trends in events, the presentations might highlight the Pantone color of the year, new furniture designs or a renewed interest in neon signs. 
But this year's trends, on display at a Tuesday event hosted by the Madison-area chapter of the National Association for Catering and Events, were all about safety. 
In March, Dane County public health orders loosened to allow larger gatherings, providing an opening for an industry hit especially hard by the pandemic. Now, events could see a resurgence as those who postponed 2020 festivities start planning again. But while restrictions have eased, all people are required to stay six feet apart from those they don't live with, even outdoors, at Dane County events. With that in mind, chapter Vice President Sarah Davidson, an event planner herself, said the group wanted to help event professionals prepare.
"This meeting today is to really showcase what the near future of events looks like," Davidson said, with industry experts demonstrating "how events can still feel comfortable and elegant while abiding by guidelines."
At the Tuesday event, presenters described a variety of ways to make events' layout, food and beverage service, and even audiovisual systems better suited to the pandemic. Hosted at the Madison Concourse Hotel and Governor's Club but with the option for guests to attend virtually, the event itself was an example of the ways events have changed in the last year. 
Compared to prior years' trends, the stakes may be higher, but a lot's still the same: The goal is to make guests feel at ease, this time by finding ways to make requirements like masks and social distancing feel natural.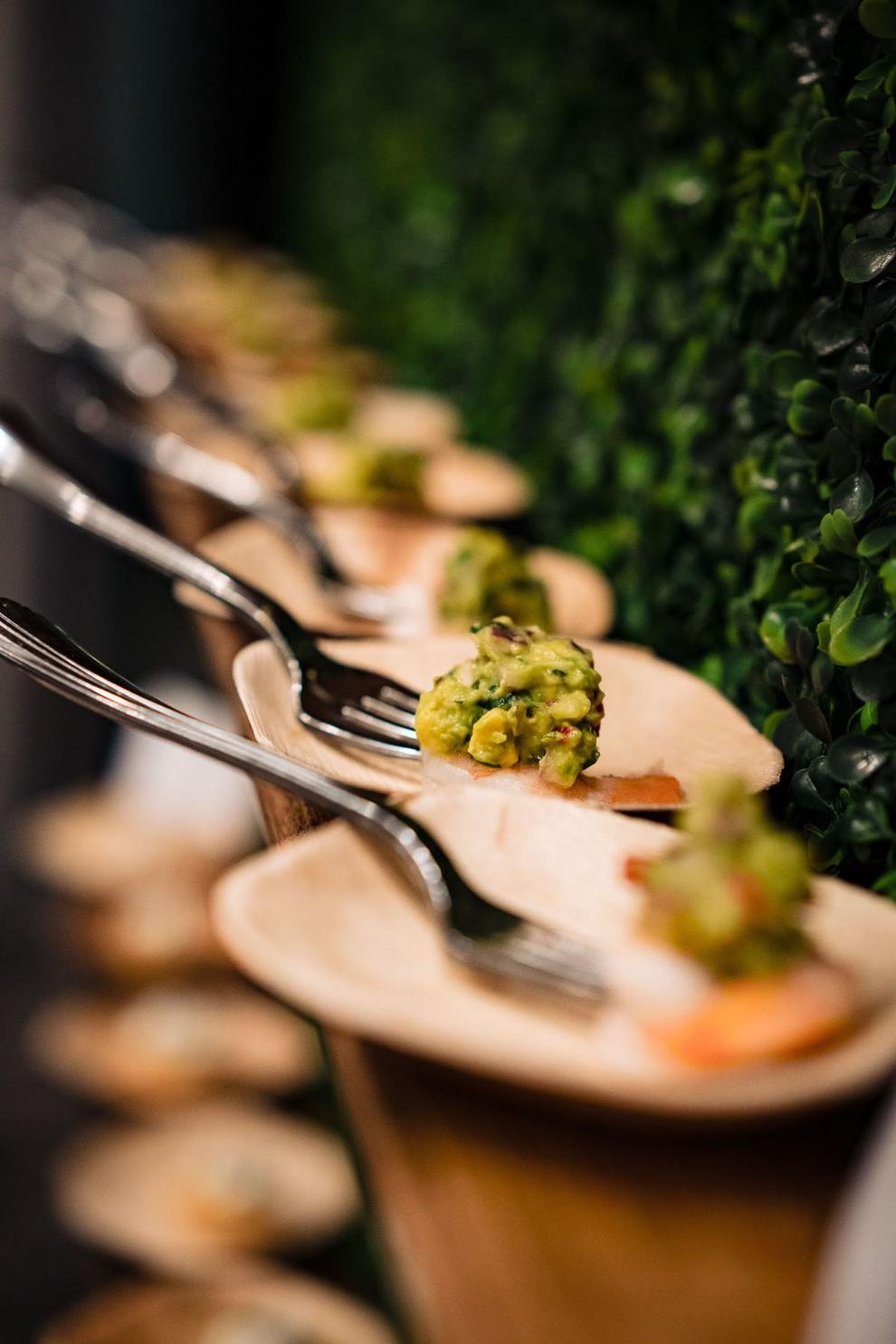 One challenge: the dance floor. Guests might be used to keeping their distance when seated or standing. "But what happens when I start cranking up the tunes?" asked Geoffrey Sandler, owner of Celebrations Entertainment. To help guests remember not to get too close as they're getting down, he suggested event planners get creative by marking circles on the floor for guests to stay in, or even getting guests to dance with hula hoops. 
Indeed, where event planners once planned for needing 15 square feet per person, social distancing requirements raised that requirement to 36 square feet, said Korrine Engelke, director of event design at Event Essentials. To keep guests safe, couples planning weddings might opt to have multiple dance floors, or forego the dance floor altogether. 
It's just one of the ways that planners and hosts can get creative, especially with weddings, she said. "Nobody says you have to do ceremony, cocktail hour, dinner, reception. Let's have some fun with that. What's most important or more appropriate for you as a couple?" Maybe the couple met over trivia and wants to hold a trivia night instead of a dance party. Maybe there's a comedian or a concert, options that keep guests in their seats. Planners can stagger experiences so that smaller groups of people are taking turns doing a given activity. 
And because guests will differ in their comfort level (Hugs and handshakes OK? Prefer an elbow bump?), Engelke said it can be helpful to offer color-coded markers for guests to wear or carry so that others know their preferences.
Hosts and vendors who don't want to bear the responsibility of enforcing the rules themselves can hire a "COVID compliance officer." Sandler explained that he now held such a title, earned through a two-hour training course from Health Education Services. 
It wouldn't be a party without food and drinks, but pandemic parties will call for new ways of noshing, presenters said. Out with the massive platters heaped with charcuterie! Out with the punch bowls and the sauce boats! In with one-bite appetizers — just right for popping in one's mouth under a mask! In with palm leaf biodegradable plates so bussers can pass by less often! In with to-go cocktails served in customized bottles!
Also in: sit-down dinner service. "Think about it: We've lived on takeout for probably a year and a month, so people are ready to be dining and to have waitstaff serve them," said Marcia Terrones, sales catering manager for Monona Catering. 
Buffets are currently banned under Dane County public health orders, but Terrones said it's not just a question of rules. "Just because buffets are allowed, are your guests comfortable with them? Do they want to touch the tongs as they go through the buffet line?" Terrones said.
Some of the pandemic-inspired changes might outlive the virus. Lounge seating, for example, can let guests socialize at a safe distance without feeling like they're far apart, and with the right techniques, hybrid events can let those who stay home feel like they were there. 
"I think some of these trends could stick around for a while," Davidson said.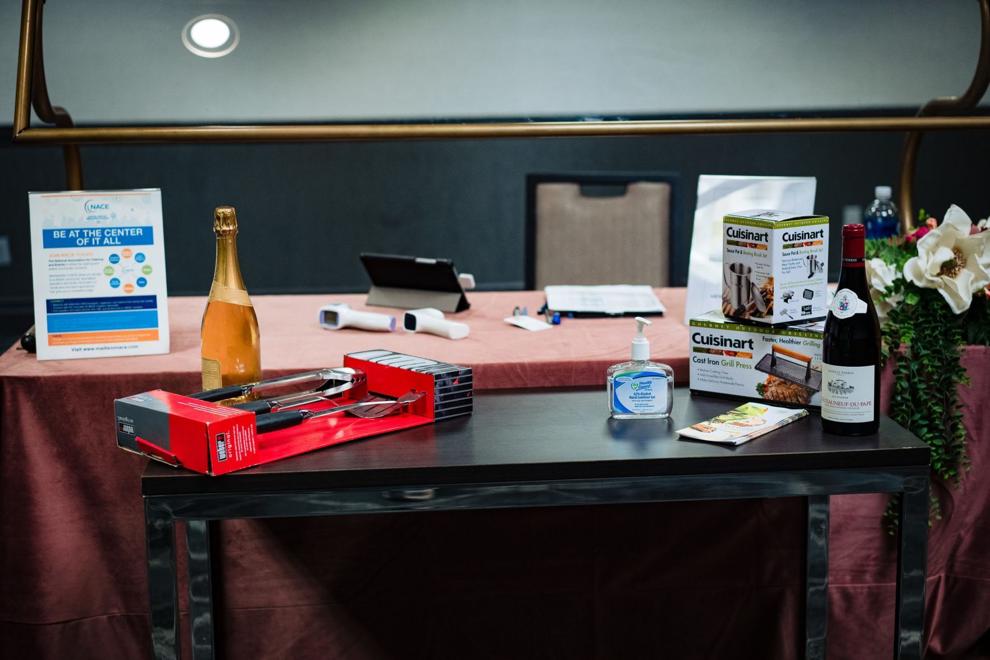 For now, while the threat of the virus still looms, the chapter is working to help event professionals think through the nitty gritty of pandemic-safe events. On Tuesday, it released a 36-point NACE S.A.F.E. guide on how to adjust everything from event layout and signs to cleaning procedures and recordkeeping to reduce the spread of the virus, comply with public health ordinances and ensure easy contact tracing if a guest tests positive.
The goal, she said, was to keep each business from having to "reinvent the wheel."
"We wanted to be … the resource, the leader, that had something for vendors to turn to that they could wear kind of as a badge to showcase (that) here are the precautions that we are taking to keep our customers safe, and we have a reputable organization backing us up in this."
Share your opinion on this topic by sending a letter to the editor to tctvoice@madison.com. Include your full name, hometown and phone number. Your name and town will be published. The phone number is for verification purposes only. Please keep your letter to 250 words or less.