Arnitta Holliman didn't realize the prevalence of sexual violence against men until she worked in a prison performing mental health screenings and routinely asked inmates direct questions about it.
"Who's asking them? When does that opportunity come up for males, and black males in particular?" said Holliman, a licensed professional counselor and owner of Rapha Wellness Institute. "When does that conversation ever come up?"
"We do so much work around women and girls as it relates to sexual violence," Holliman said, but sometimes groups like male survivors, especially black male survivors, can be "invisible."
Holliman was a speaker last week at the annual "Paths to Healing" conference, which focuses on male survivors of child sexual abuse. The conference is for survivors, their friends and families, and professionals in fields serving survivors.
Callen Harty, an author and queer activist, created the event seven years ago because he wanted to provide education on child sexual abuse and promote healing. Not many men speak out about abuse, he said.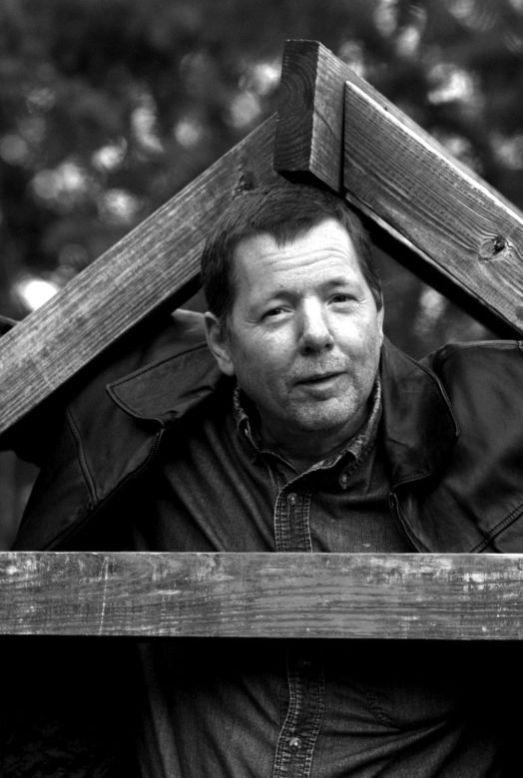 In Wisconsin, 15% of sexual assault victims identified as male in 2010, according to the Wisconsin Coalition Against Sexual Assault.
A session led by Aaron Evans, a sexual assault counselor at Aurora Healing Center, and Braden Bayne-Allison, sexual assault program coordinator for Tri-County Council on Domestic Violence and Sexual Assault, addressed myths about male survivors, like "sexual abuse is less harmful to boys than girls" and "if a boy experienced arousal during abuse, he wanted it."
Bayne-Allison said that male survivors can struggle with the idea that "unless it's physical pain, it's not pain ... when that pain comes from sexual trauma it's not real, it doesn't exist."
Sometimes men who are assaulted don't recognize it as such because of the narrative that men always want sex, presenters said. Evans said some men who are assaulted as children by older women are deemed "lucky" by their peers.
Bayne-Allison recently told the Star Journal that social media discussion and news events like the Brett Kavanaugh hearings bring increased awareness of issues of sexual assault, and for "the most part it's good that those conversations are front and center," but there's still a need for more education, especially for children.
"As adults we have this mentality that children lie, fabricate things, make things up and there is just no evidence of that," he said.
Nathan Spiteri, the keynote speaker at the conference, grew up in a "safe little town" in Australia. He was assaulted by a stranger in the showers of the local pool, and the man told Spiteri if he told anyone, he would kill Spiteri and his family.
That was the first of many assaults by the man over several years, and it led Spiteri to self-destructive behavior as an adult; excessive drinking, drugs and violence toward strangers. As an actor living in New York, he finally "hit rock bottom" and started therapy, which he says saved his life.
"I think that's the biggest thing I learned in all of that, (was) it wasn't my fault … I was an 8-year-boy, I had no idea what was happening," Spiteri said. "It was such a huge relief, it was such a weight off my shoulders."
Spiteri's story was published by the Sydney Morning Herald, and since then, he's received messages from hundreds of strangers who told him his story saved their life or gave them the courage to speak about their own abuse.
It's important for survivors to connect with each other, Harty said, especially as family members or friends may not always fully understand.
"If they are a survivor, I want them to understand that they're not alone, and while their specific story might be unique, there are commonalities and universalities about our survivor stories," Harty said.
Spiteri also believes in the power of sharing stories.
"Let's start talking about sexual abuse," Spiteri said. "People don't realize how common it is. It's everywhere in the world. Sexual abuse doesn't discriminate race, religion, color, country."
Over the last several years, the conference has tried to provide sessions for underrepresented groups, and this year has breakout sessions discussing LGBTQ survivors and African-American men and boys.
Holliman and Walter Hughlett co-hosted a breakout session titled "Invisible Survivors: Black male victims of sexual violence."
Hughlett was molested at the age of 12, but didn't see himself as a victim, he said. As an adult, he struggled in relationships with women and constantly wanted to "prove myself as a man."
"I was just going through life struggling, not really knowing why I was struggling. Didn't have a clue," he said.
He was afraid to tell anyone about the abuse, thinking "Who's going to understand? Who's going to believe that I did not want this?"
Throughout history of America starting with slavery, black men have been portrayed as over-sexualized and violent, intent on harming and assaulting white women, Holliman said. Those false stereotypes make it more difficult for society to ever see them as victims of sexual violence, she said.
"We are not that separated from the history nor the fear that's associated with it," Holliman said.
Holliman called on attendees to advocate for culturally specific services for black males, saying, "I cannot name one service provider that specifically focuses on male survivors."
"I really thought for years that what happened to me was really rare, it doesn't happen to little black boys. And come to find out, it happens to little black boys," Hughlett said.