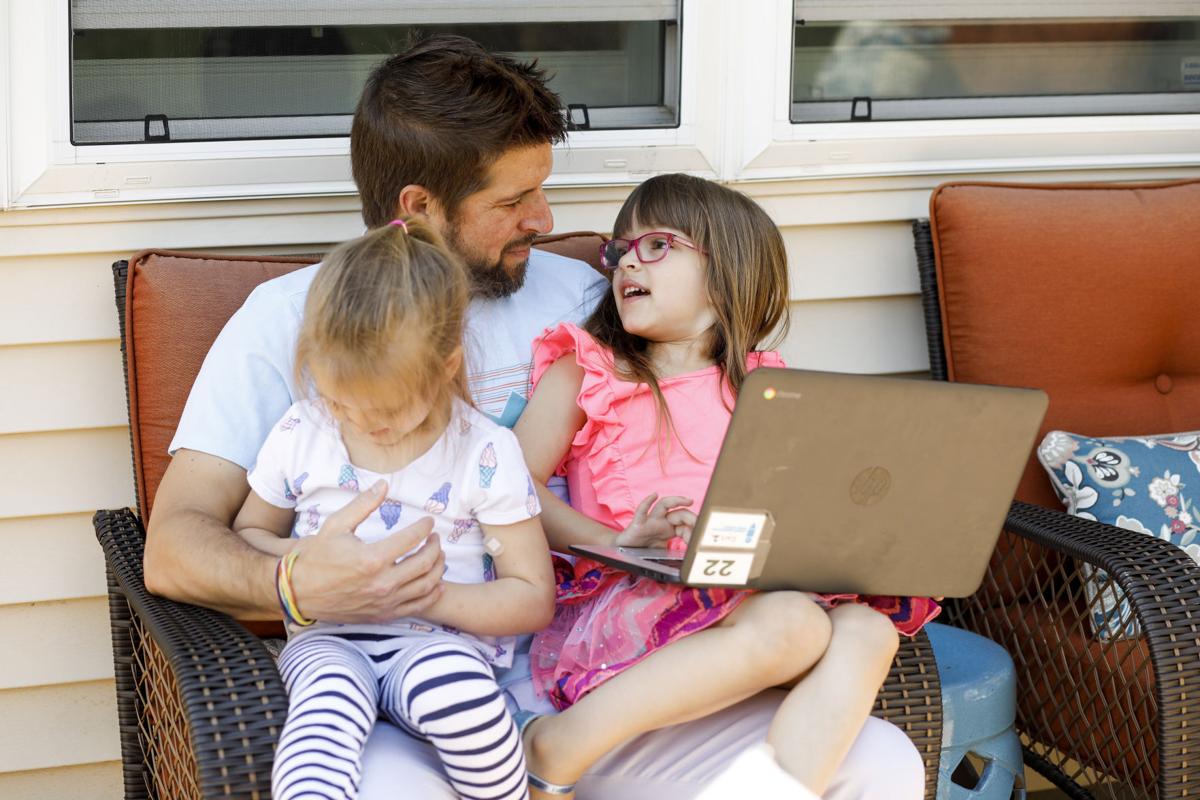 Working parents have struggled since March to care for children whose classes and summer programs have been canceled, and there's no clear end in sight. 
In an effort to reduce the spread of COVID-19, the disease caused by the novel coronavirus, Madison's public schools announced in July that they'd teach their 27,000 students virtually until at least Nov. 3. Then, last Friday, the public health department ordered all public and private schools to delay in-person instruction for grades 3 to 12, leaving some private schools scrambling to adapt their plans. 
Meanwhile, the pandemic devastated those who look after the youngest children. As of May, 48% of Dane County's licensed child care providers were closed, according to a July report from the Wisconsin Policy Forum. The picture may have brightened since May, but the shortage continues, with many providers closed and others at limited capacity. And even at full capacity, the system was never designed to accommodate school-age children.
"As more businesses reopen and greater numbers of employees return to onsite work, the availability of child care becomes even more important to a functioning economy," the report's authors wrote. And a shortage of high-quality child care providers could hurt children's school-readiness and well-being. For those reasons, the authors wrote, "this should be a primary concern for policymakers."
A statewide COVID-19 economic impact survey conducted by the University of Wisconsin-Oshkosh found that 43% of Wisconsin business leaders surveyed believed their school district's reopening plans would have a significant impact on workforce availability, while another one-third of respondents were unsure of the impact.
The United Nations warned in a March report that pandemic-related school closures would disproportionately affect women, who provide most of the "informal care" within families. Women who leave the workforce or shift to part-time work could in order to care for children could struggle to return to the workforce or face reduced lifetime earning potential. 
The federal Families First Coronavirus Response Act, passed in March, aims to help bridge the child care gap by offering expanded leave for qualifying employees through the end of the year. Employees of certain public employers and of businesses with fewer than 500 employees may be eligible to take up to 12 weeks of leave, paid at a reduced rate, to care for a child whose school or child care provider is unavailable due to the coronavirus. 
Mayor Satya Rhodes-Conway said in a statement that the city has worked collaboratively to meet the child care needs in the city "from thermometers and hand sanitizer distribution to guidance for operating child care safely during the pandemic."
At the beginning of the pandemic, Early Care and Education Manager Coral Manning said the city prioritized setting up emergency facilities — seven locations in total with a capacity of caring for 418 children — for health care providers and essential workers like police officers, firefighters and garbage collectors. 
Manning said the city helped coordinate bulk purchases of thermometers when they were hard to come by and partnered with a local grocery store to set up special hours for child care providers to purchase supplies like paper towels and toilet paper. 
"Every day has been a different challenge," Manning said.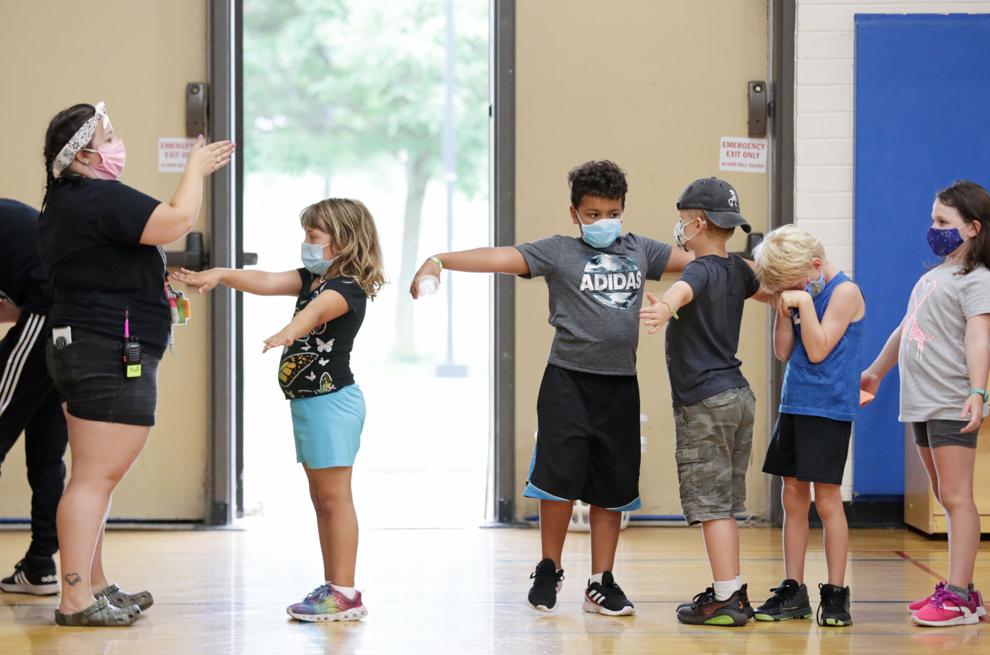 The city kept pace as the pandemic continued and worked closely with Public Health Madison & Dane County and the Wisconsin Early Childhood Association to create guidance for child care centers. That guidance is used across the state and nation now, Manning said. 
Madison is also working with the Madison Metropolitan School District, Madison School Community & Recreation and community partners to organize using some school buildings for child care. The collaborative program can accommodate more than 1,800 of the district's elementary school students at school and community sites. Priority will go to students whose families are less able to pay for child care; students referred by principals for academic and virtual learning support; and children of program staff, essential workers or teachers.
The Wisconsin Shares Child Care Subsidy Program will cover the cost of child care for low-income families during the school day, due to the unprecedented pandemic circumstances. Still, Manning said some families will not be covered or will be uncomfortable accessing a state benefit. 
"We know there is still a gap," Manning said. "There will be a significant portion of low-income families who do not have a way to pay for child care." 
The city is offering funding opportunities to accredited group child care and neighborhood centers that are expanding their services. 
"On (Aug. 17), the city made $100,000 available to provide scholarships to nonprofit child care and neighborhood centers serving low-income families who would be burdened by the additional cost of child care and virtual learning support for their elementary-age children," Rhodes-Conway said in the statement. 
Those seeking child care can call a referral specialist from Community Coordinated Child Care (4C) at (608) 216-7022 and find additional information on the city's website. 
Dane County's largest private employers say they are working to provide the flexibility working parents need, whether they're working in person or at home.
At American Family Insurance most employees will continue working remotely through at least the end of the year. Jim St. Vincent, senior vice president for human resources, said in an emailed statement that the company is "extremely sensitive to the unique needs and challenges of our employees who are working parents and caregivers."
St. Vincent said the company has assembled a team of employees to examine those challenges, find solutions and help employees understand the options available, including using paid time off or family leave, changing work schedules or switching to part-time work. The team will continue to "monitor what is working, look at a variety of ideas and options, and adapt to changing circumstances," St. Vincent said.
Insurance company WPS Health Solutions said it is pursuing a "customized approach" to balance employee and business needs. "Our goal right now is to gather information from employees on what they need to be successful," Director of Communications DeAnne Boegli said by email. 
More than 90% of the company's employees remain remote, she said, with less than 200 regularly working on-site on varied schedules in Madison. 
In a July email, WPS President Mike Hamerlik asked employees to fill out a survey to help the company decide how to adapt. "There will not be a one-size-fits-all solution — every employee has different needs and requests, and each business unit has needs that affect the available options," he wrote.
Of the more than 4,000 employees of laboratory diagnostics company Exact Sciences, around two-thirds are in "patient-critical" roles like laboratory operations or patient support services that can't be done remotely, Senior Manager for Corporate Affairs Scott Larrivee said by email. Those who can work remotely are doing so. 
He said the company is working to help employees find child care, elder care, tutoring and pet care, and that they're gathering employee input through surveys and discussions. Employees who are diagnosed with or exposed to the virus are given time off without using their accrued vacation or sick time.
"The health and safety of our employees and delivering test results to patients and health care providers remain our top priorities," Larrivee said.
And most of the nearly 10,000 employees of health records company Epic Systems are allowed to work remotely through at least the end of the year. Earlier this month, the company reversed course on a controversial reopening plan that would have required most employees to return to their Verona offices by Sept. 21. Working parents who need more time to care for their children may take a leave of absence or shift to a part-time schedule.
Madison, Dane County employees 
City employees have been able to use the expanded leave laid out in the Families First Coronavirus Response Act to take time off if a child care situation has changed. Also, Manning said the city is circulating a survey to determine which supports would be most helpful to its employees with children.
"Since the beginning of COVID, the city has really encouraged managers to be as flexible as we can in work schedules allowing for child care, if at all possible," Manning said.  
In Dane County government, about 70% of the workforce are currently working from home, and departments are encouraged to allow remote work as much as possible. 
"As an employer, our goal is to be as understanding as possible to everyone's individual circumstance and recognize this is an unprecedented time," Communications Director Ariana Vruwink said in an email. 
"We are hopeful that by allowing employees to work remotely we are both reducing their risk of coming into contact with COVID-19 — which better allows them to continue to care for their young ones—and affording them some flexibility in balancing their professional work demands with the ability to offer assistance with school work as the need arises." 
Share your opinion on this topic by sending a letter to the editor to tctvoice@madison.com. Include your full name, hometown and phone number. Your name and town will be published. The phone number is for verification purposes only. Please keep your letter to 250 words or less.