When Myra McNair first started her therapy practice, she noticed an unhappy trend. African-American women kept coming in for the same reason: to talk about stress on the job. When she gives talks around town, women often hang back to ask questions about work stress.
Sabrina "Heymiss Progress" Madison, founder of the Progress Center for Black Women, has seen this, too. And while she's happy to see and read about more and more black women flourishing in Madison since she started her annual Black Women's Leadership Conference, she said there's still an unfortunate constant: "the stress of just being a black woman in a predominantly white workspace."
That's why this year's BWLC will feature several sessions focusing on mental health.
"I wanted to make sure I was super purposeful in including that this year, so people could take away some strategies," Madison said. "Even though we might have fun on these two, three days or whatever, you've still got to go back to work into that space that might be unhealthy or toxic for you."
The 2019 BWLC will take place on Thursday and Friday, May 2 and 3, at UW-Madison's Discovery Building, 330 N. Orchard St. This is the fourth annual conference, which aims to empower and equip black women and girls through education, networking and leadership training.
McNair, now the executive director and founder of Anesis Therapy, will give a talk on mental health the first day of the conference, then will be available for questions at an "Ask the Expert" event on day two. McNair has attended Madison's previous conferences, and loves that Madison takes a holistic approach to leadership, with discussions on finances and health. She's happy to do her part and discuss workplace and relational boundaries.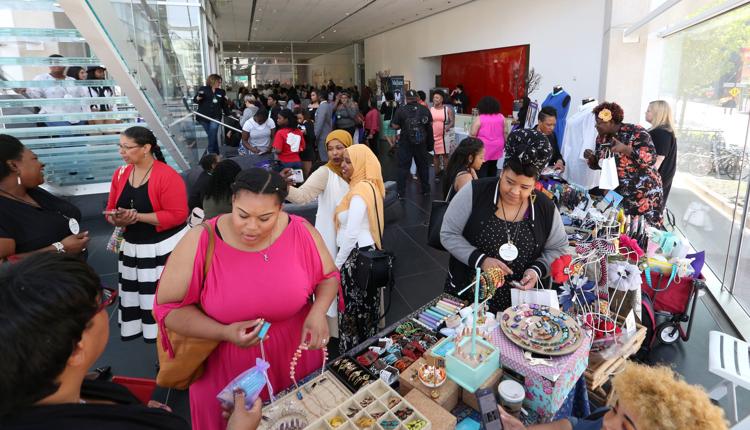 "We (as black women) tend to overextend ourselves," McNair said. "We work really hard and sometimes we work harder to get in a place of leadership. A lot of times, we go home and we're holding it down there too."
Toxic stress is a serious issue for black women and can negatively impact health, showing up in areas like heart disease and higher infant mortality rates, McNair said. She wants to help women learn to notice when they're giving too much of themselves so they can step back and take care of themselves in order to thrive as leaders.
McNair said the "ask the expert" session will be in a "more intimate setting," and she wants attendees to feel comfortable asking questions about mental health and relationships.
Lakiesha Russell, a licensed professional counselor, will also be a speaker at the conference. Madison said she's working to do a live podcast taping of Russell's self-help and wellness "The Evolving Chair Podcast." There could potentially be someone on stage with Russell to "try to imitate what would happen in a counseling session," Madison said.
"What I want from her is to show people that accessing mental health or going to counseling isn't this weird thing and it's very normal," Madison said.
The conference won't shy away from difficult topics, but there will also be plenty of fun. Madison's most excited about the five free "mini makeovers" that lucky conference attendees will win. Johonna Duckworth, a Milwaukee "life stylist," or life coach and wardrobe stylist will come to Madison in April and shop with the winners to help them revitalize their wardrobe. Then, at the conference, the women will wear their new purchases and Duckworth will explain her choices and give fashion tips. Duckworth is all about helping women be confident, Madison said.
As in previous years, attendees will get a free headshot from Melissa Austin Photography, a tradition for the conference Madison instituted when she realized many of her speakers didn't have access to professional headshots. Madison loves seeing those photos show up in Facebook and LinkedIn profiles.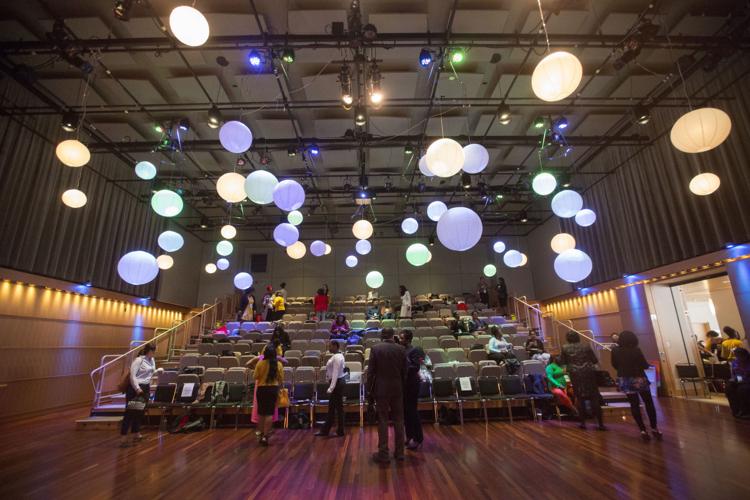 The vendors this year will be "mostly authors, because I just really want to get books in black women's hands by other black women," Madison said. Attendees can once again sign up for executive coaching 30-minute sessions to sit down for advice on resumes, career goals or work problems.
Madison has already sold her goal of 200 tickets, but attendees can purchase tickets up until the night before the conference. Girls are welcome too; about 60 high school girls are already planning to be in attendance. 
Madison emphasized that those who don't feel they can afford a ticket should reach out to her. She's heard about women who didn't want to ask for a free ticket because they felt they weren't "deserving" enough. But thanks to the help of presenting partner UW-Madison Division of Continuing Studies, Madison is able to welcome them, she said.
"Please come to the conference," she said. "The goal is to get you there and get the content."
Madison thanked UW-Madison for going "above and beyond" and securing space and food for the conference.
Madison said next year's BWLC conference will look different, and attendees will get the details on these changes when Madison announces them at the conference.