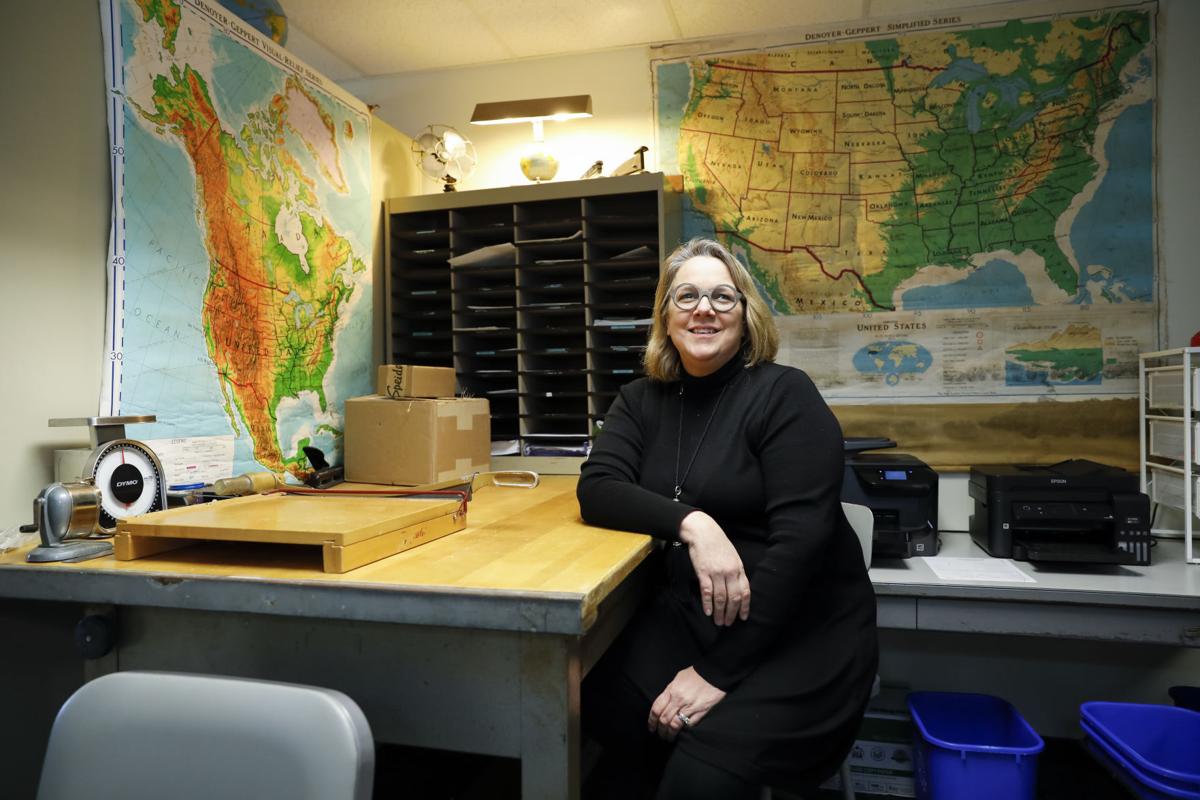 When the pandemic sent so many white-collar workers home from their offices, many brought their laptops with them. Some took home desktop monitors or office chairs, while cloud storage and virtual private networks have made many digital files accessible from anywhere.
One thing that didn't follow folks home: mail. 
Now one local co-working company wants to fix that. In February, Middleton's Community CoWorks launched Community Post, a "virtual mail service" that helps clients sort and handle their snail mail remotely.
Clients can have their correspondence sent to the shared office space on Laura Lane, where Kristi Warriner, founder and owner of Community CoWorks, personally processes the mail according to the client's subscription plan. For the least expensive plan ($10 per month), Warriner will open all mail and scan it to the client. 
Five other plans, ranging from $30 to $150 per month depending on the number of people covered, allow clients to decide, based on scans of the envelopes, what should be done with each piece of mail. A given piece of mail will be opened and scanned, forwarded to them, stored for up to 180 days or destroyed. Such plans, Warriner said, might be a better fit for clients who want more privacy, though she added that all mail is treated as confidential. Those plans also allow subscribers limited access to the co-working space.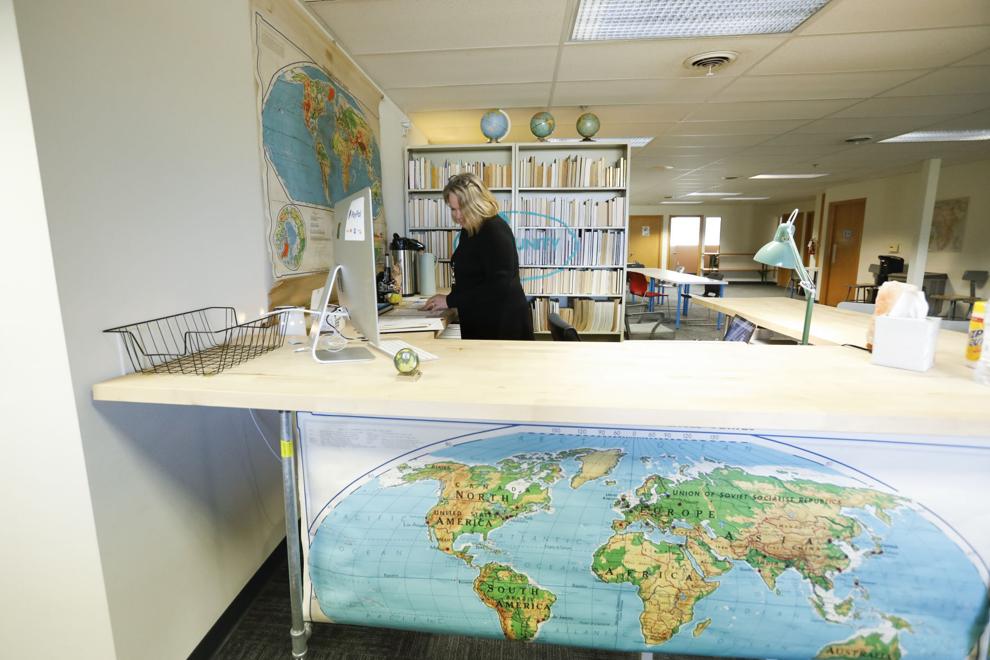 The new service is a response to requests from those who told Warriner they weren't comfortable having their work mail forwarded to their home addresses. Those people could rent a post office box, Warriner said, but such boxes can't receive deliveries sent through carriers like FedEx, UPS or Amazon. And retail stories like the UPS Store offer mailboxes with package service, but since they don't sort or scan mail, customers can still have to come in regularly. 
"One of the very first people that kind of encouraged me to do this said that everyone recognizes those addresses as being not real addresses," Warriner said, adding that anyone who Googles her address will see an office building. 
Among the clients for the new service is a 70-person company where all mail had been going to the CEO's house. While the CEO was traveling, the mail was being forwarded from his house to an employee's house. "And then that person is in charge of distributing it amongst 70 employees," Warriner said with a laugh. "That's why they've decided that this is a whole lot easier than dealing with that."
The service could also be useful to those who travel regularly for work, such as consultants or coaches whose work takes them around the world, Warriner said. With the virtual mail service, such professionals wouldn't fall behind on their mail, and Warriner can even deposit checks, allowing the person to receive payment for services before they ever return home.
Virtual mail is just one part of Warriner's own pandemic pivot, adapting her 2-year-old co-working business to a time when working around others can feel unsafe. Her private offices, which were fully rented before the pandemic, have fallen to 50% occupancy. Now she makes the unrented private offices available to those who drop in to work for the day. The 8,000 square foot facility is well-suited for social distancing, but she figures it'll likely still be a while before people want to work in the common spaces again. She's also rented space to companies without a local home to hold in-person activities like hiring fairs or interviews.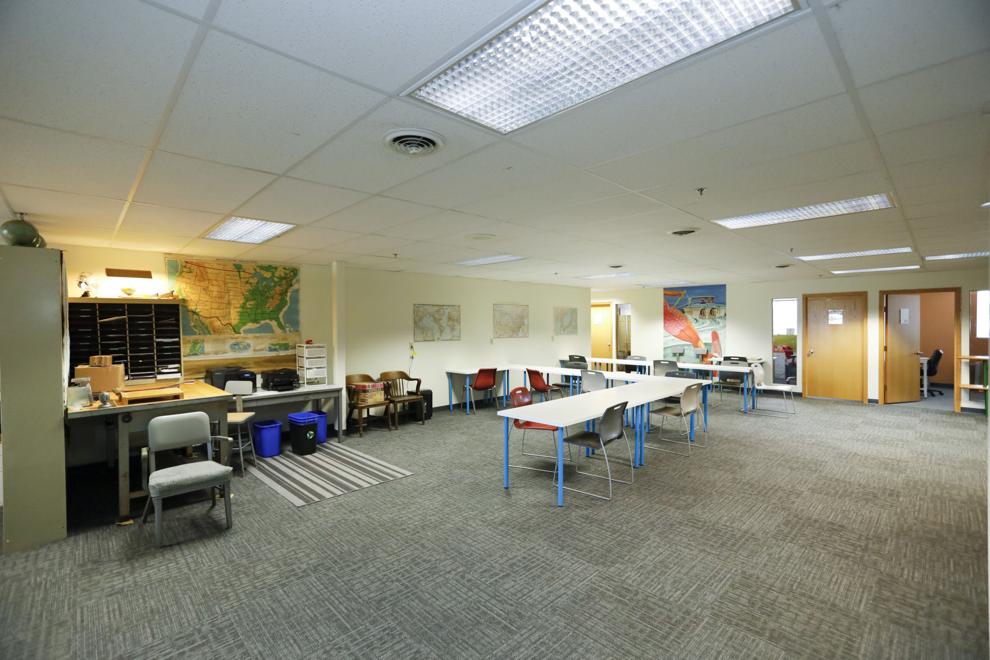 Coffee shops, which Warriner sees as her top competition, have tried to stay afloat by offering curbside lattes and muffins. "I don't have curbside service for co-working: Either you're here or you're not," Warriner said. 
But she figured a virtual mail service would let the spirit of her business go beyond her four walls. "Co-working is a business where we're set up to help other entrepreneurs," Warriner said, noting that her members love to bounce ideas off each other in the shared space. "As that's gotten harder, I feel like this is another way of creating that community and still being able to help other entrepreneurs."
Though Warriner did not say how many clients are currently using the service, she said she's seen "decent interest" since its launch on Feb. 15. 
"We're excited with the prospect at this startup phase," she said. "I'm hoping in the next six months to grow exponentially."
Share your opinion on this topic by sending a letter to the editor to tctvoice@madison.com. Include your full name, hometown and phone number. Your name and town will be published. The phone number is for verification purposes only. Please keep your letter to 250 words or less.