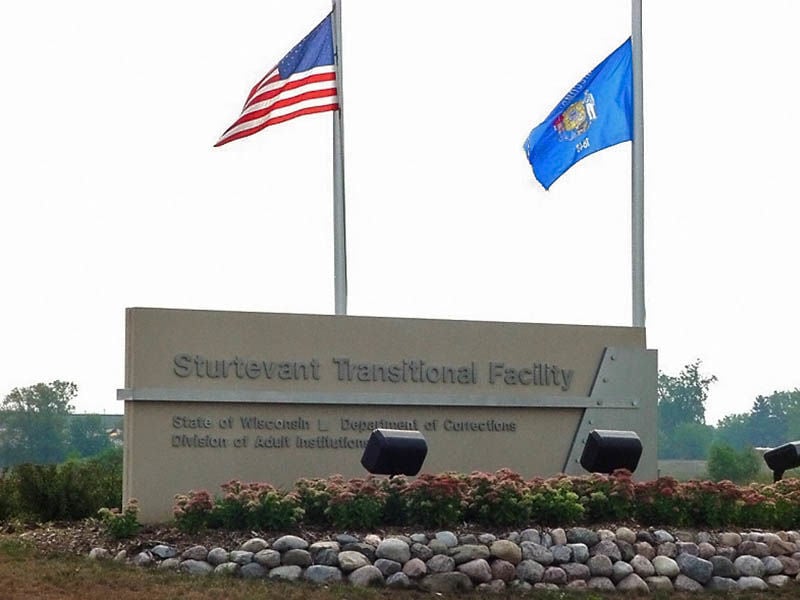 A man incarcerated in a Wisconsin state prison said he has been violently assaulted as recently as two weeks ago and is afraid he will be killed as he awaits the possibility of an early parole release. It is a release he claimed has been stalled as the state Parole Commission insists on fulfilling technical requirements that must be met before granting his release. 
Eli Nunez, 42, is incarcerated at Sturtevant Transitional Facility, a minimum security prison near Racine. Nunez told the Cap Times he fears for his life and detailed a number of assaults he has endured over the past month from gang members who consider him a snitch for assisting law enforcement in solving a three-decades-old cold case.
Nunez was sentenced as a teen in 1997 to over 80 years in prison for his role in a store robbery, during which he and another teen sexually assaulted and shot a clerk. He was part of a street gang in Milwaukee at the time. 
During his incarceration, Nunez participated in several prison programs such as Restorative Justice, which pairs offenders with victims of their crimes in dialogue and includes victim empathy groups to show the impact of their offenses.
As the years of his sentence ticked by, Nunez said he decided to dedicate his life to making sure he did not hurt anyone else and to preventing others from victimizing people. 
"The restorative justice one was the most important one," Nunez told the Cap Times over the phone from Sturtevant. "The thing I got most out of it was how people were feeling after the crimes that were committed against them. Hearing their stories and everything that happened to them and their families and the community. I got locked up at 18 years old and I didn't understand then the effect of my crimes on the community. So to understand the impact of my crimes on people, it transformed me and made me realize that I'm a human being."
Those realizations led Nunez to leave his gang, a move that can be dangerous and often deadly, especially behind bars. But it was one Nunez felt like he had to make in order to live out the changes he was making.
"I'm grown up now and understand the consequences of my crimes and the value of life," he said. "I'm responsible for the crime that I am in here for. I harmed someone and I'm taking responsibility for my mistakes."
About 15 years ago, Nunez began working with Rev. Jerry Hancock, a former prosecutor and director of First Congregational Church's Prison Ministry Project, which provides restorative justice training and other forms of counsel to those incarcerated in prison. Hancock has been working with Nunez and believes an early release granted by the state Parole Commission could save his life.
"I have known Eli for more than a decade," Hancock said. "He has participated in many of our programs including restorative justice. Eli realized that there is nothing he can do to make up for the harm that he caused. … But he has risked his life to help other victims."
The dangers from testifying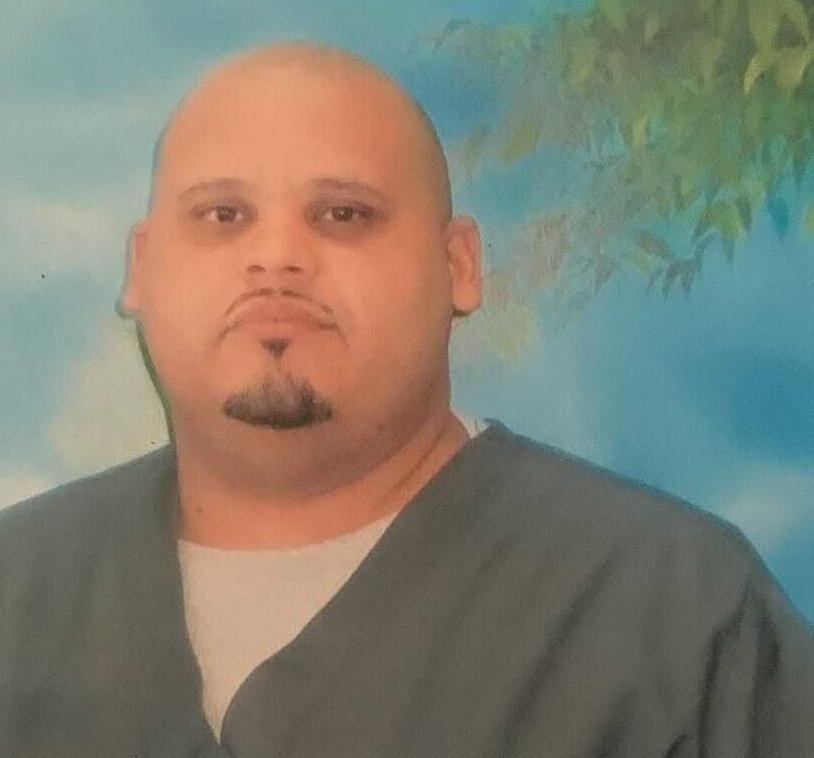 Nunez' biggest risk came when he testified in 2011 against another prison inmate in open court, which helped the FBI solve a decades old cold case. 
At Waupun Correctional Institution in the early 2000s, Nunez worked as a custodian with fellow inmate William Floyd Zamastil, who shared with Nunez the details of a 1973 rape and murder of an FBI agent's daughter.
Zamastil had kidnapped Leesa Jo Shaner from an airport parking lot in Tucson in 1973. After raping and murdering her, he buried her body in the desert near Forth Huachuca, southeast of Tucson.
Shaner was the daughter of FBI agent James Miller, who dedicated his life to tracking down her killer. The FBI had Zamastil on its list of suspects, but had never been able to put together enough evidence to directly link him to the case. 
But Nunez' testimony that Zamastil had told him about the murder, had a photograph of Shaner and other details helped the court convict Zamastil of first degree murder. For Nunez, the challenge was that as a material witness, he would have to be transferred to a prison in Arizona during the trial and he would have to take the stand to testify against Zamastil.
Leading up to the trial, Nunez weighed the risks of testifying during pastoral visits with Hancock. 
"Jerry is who I was talking to about struggling with the issue of the Arizona thing," Nunez said. "I was on the fence. I was a really big gang member, so I knew how that was gonna go. As a former gang member, it's not acceptable to be labeled as a snitch."
Hancock understood the gravity of what Nunez faced. 
"We talked very seriously about the risk that he was running," Hancock said. "To testify against a fellow prisoner and the risk not only for his remaining in Wisconsin prison and the threats and violence he might face in Wisconsin, but being transferred to Arizona before the trial was a whole other level of potential violence. So we talked about both of those."
But Nunez was adamant that testifying was the right thing to do to help Shaner's family find closure.
"He didn't sway me either way, he just basically told me it was a decision I had to make on my own," Nunez said of his conversations with Hancock. "If I felt in my heart it was the right thing that I should do it. I did the right thing and I would do it a hundred times over."
Hancock believes Nunez wanted to take a shot at helping someone else's victim because he could do nothing to heal the victim of his own crime. 
"We talked a lot about what that risk would be to him," Hancock said. "Eventually he decided that if he was going to live a life of integrity he had to testify. To me that really reflected a major change in Eli Nunez in the sense that he recognized that he has a very specific victim of his crime that he can never make it right with that victim but by helping other victims he could put some good back into the world."
So Nunez was transferred to a prison in Arizona where he didn't know anyone… but they knew him or at least why he was there. 
"He spent nearly three months in Arizona in a really difficult situation down there because people knew he was there temporarily and the only reason he would be there temporarily is if he was going to be a witness," Hancock explained. 
Violence as retribution
Retribution for Nunez' decision to testify started during the trial itself. 
"They brought my mother down there and made her take the stand. They had her state her full name and give her address," Nunez said. "Just to try to intimidate me by putting my mother on the stand and making her say her address as a tactic to get me to not testify. They made her say where she lived and stuff just to try to intimidate me.
"I always kept this tough guy image in prison but the truth is I was terrified."
On the trip back to Wisconsin, Nunez said that another inmate who knew that he testified against Zamastil told all the other inmates on the plane that Nunez was a snitch. In the ten years since, Nunez has faced violence from gang members at every prison he has served time in because he testified against Zamastil. 
"Constantly I have had people try to fight me," Nunez said. "I got jumped in the bathroom. 
Two years ago in Kettle Moraine they stabbed me in the bathroom. I have a scar on my stomach from where they stabbed me. Last year some guys surrounded me and were spitting on me and calling me a snitch and pushed me down in the bathroom. Back in Waupun, a captain intercepted a letter that said they were going to pay $20,000 to have me stabbed and $10,000 to have me hospitalized."
The assaults have continued even as the Cap Times reported this story. On three occasions in May, Nunez called a Cap Times reporter from Sturtevant to discuss new incidents.
"A couple days ago, some guys surrounded me and tried to restrain me and I have all these bruises on my arms," Nunez said. "They didn't hit me that time or anything, they were just telling me that I better pay extortion money to make them stop and they have paperwork on what my crime was."
Nunez made it clear that he's nobody's victim, but refuses to resort to the gang violence he left behind.
"In the past I would fight back," he said. "But I made a promise that I wouldn't hurt anyone any more. So they see that and they keep taking advantage of that. And one day I'm worried that I'm going to not make it out of here.
"If you would see some of the bruises on my body, you would know that this is messed up. I got a big old bruise on my neck from getting punched. But I'm not retaliating back. I'm not violent anymore."
Nunez is requesting a transfer to the Wisconsin Resource Center at Winnebago, a mental health treatment facility near Oshkosh operated by the state health department where he believes he would be safer. He refuses to check into protective custody because "that would be punishing me and I can't do that to my family."
A reduced sentence
In 2013, Milwaukee County Circuit Judge Ellen Brostrom reduced Nunez' original sentence from 80 years to 40 in response to a petition from Hancock and FBI officials. The court record of those proceedings has been sealed at the request of the court and Nunez' attorneys, who feared violent reprisals against Nunez.
"That was scary, too, getting the sentence reduced," Nunez said. "I didn't know if I was going to get my time cut or if I was gonna have to spend the rest of my life in prison. I told my family not to be in court because I didn't know if they'd be in danger."
The sentence reduction allowed Nunez the opportunity to seek parole and an early release.
He was sentenced under what's known as the "Old Law," which allows those convicted of a crime before 2000 to be eligible for parole at the two-thirds mark of their sentence. 
The Parole Commission sets into motion a series of requirements, including an interview with a commissioner and a hearing to determine an inmate's behavior and rehabilitation while incarcerated. Inmates are assigned deferrals, or time until they might be released. The goal is for an inmate to see deferrals reduced on each visit to the Parole Commission, a division of the Department of Corrections.
Inmates who ultimately satisfy the Parole Commission could be on track for a deferral of less than a year, during which time the commission would order a pre-release investigation to examine an inmate's post-release living situation and employment.
Prisoners convicted of crimes after January 1, 2000, operate under what's known as the "New Law" or truth in sentencing, which is not lenient on early release. In addition, former Gov. Scott Walker gutted the Parole Commission itself, reducing the number of parole commissioners. 
"Since the advent of truth in sentencing, anyone who's been sentenced since 2000 is not eligible for parole," Jerry Hancock said. "So there are about 3,000 people still in prison who, like Eli Nunez, were sentenced prior to truth in sentencing and they are eligible for parole. Systematically, I think the parole board has been very slow to recognize the role that the 'Old Law' prisoners play in the overall mass incarceration in Wisconsin."
Nunez described his parole process as smooth at first. As he served more years, completed more programs and maintained good conduct, he began to receive shorter and shorter deferrals from the Parole Commission. But that momentum stopped in March 2020, when he received a seven- month deferral for the second consecutive year. To Nunez, this represented a delay in his being granted early release.
He claims the commissioner who performed his review told him his sentence had been reduced by too many years and, as such, he needed to serve more time before that commissioner was comfortable with granting an early release.
He is scheduled for another review in October, but is worried about surviving until then.
The Cap Times attempted to verify Nunez' situation with the parole commissioner named by Nunez, but interview requests were not granted. The chairman of the Parole Commission, John Tate, did not respond to repeated requests for an interview. Parole Commission staff said neither the chairman nor the commissioners answer public inquiries.
Commission staff did, however, refute Nunez' claim that a commissioner spoke against his receiving early release due to disagreement with his reduced sentence structure. 
"Basically, he's parole eligible, but it's a process of risk reduction, release planning and time served," said Oliver Buchino, who tracks records for the Parole Commission. "The conduct is good and the programming has satisfied the conduct requirements. The commission noted he had just transferred to Sturtevant, which is reduced security, in January. So the commissioners' assessment is just remaining there for a period of time to show that he's behaving there."
Buchino said Nunez has to stay at Sturtevant until October to show that he can behave himself at a new institution (he was transferred there in January 2021) and to develop a solid release plan.
"Police, prison officials, judges and prosecutors have all recognized a fundamental change in Nunez," Hancock said. "The only people who have not recognized this change are the parole board and that is unconscionable. I think the change from being a teenage gangbanger in Milwaukee to being a man of enormous courage is miraculous."
In discussions with the Cap Times, Hancock, Nunez' sister and Nunez himself question the logic and legitimacy of the Parole Commission's process in Nunez's case, and wonder what else needs to happen for Nunez to show he deserves early release.
"To say I don't have enough time served is just wrong," Nunez said. "I just wanna go home safe to my family. I know that prison is half punishment and half rehabilitation. I'm way past rehab. 
The parole commissioner said it himself. He said I've rehabbed and my conduct has been good. So if you're saying that and you believe that, why don't you let me go home to my family?"
"What more can I do?" he said. "I want my chance"