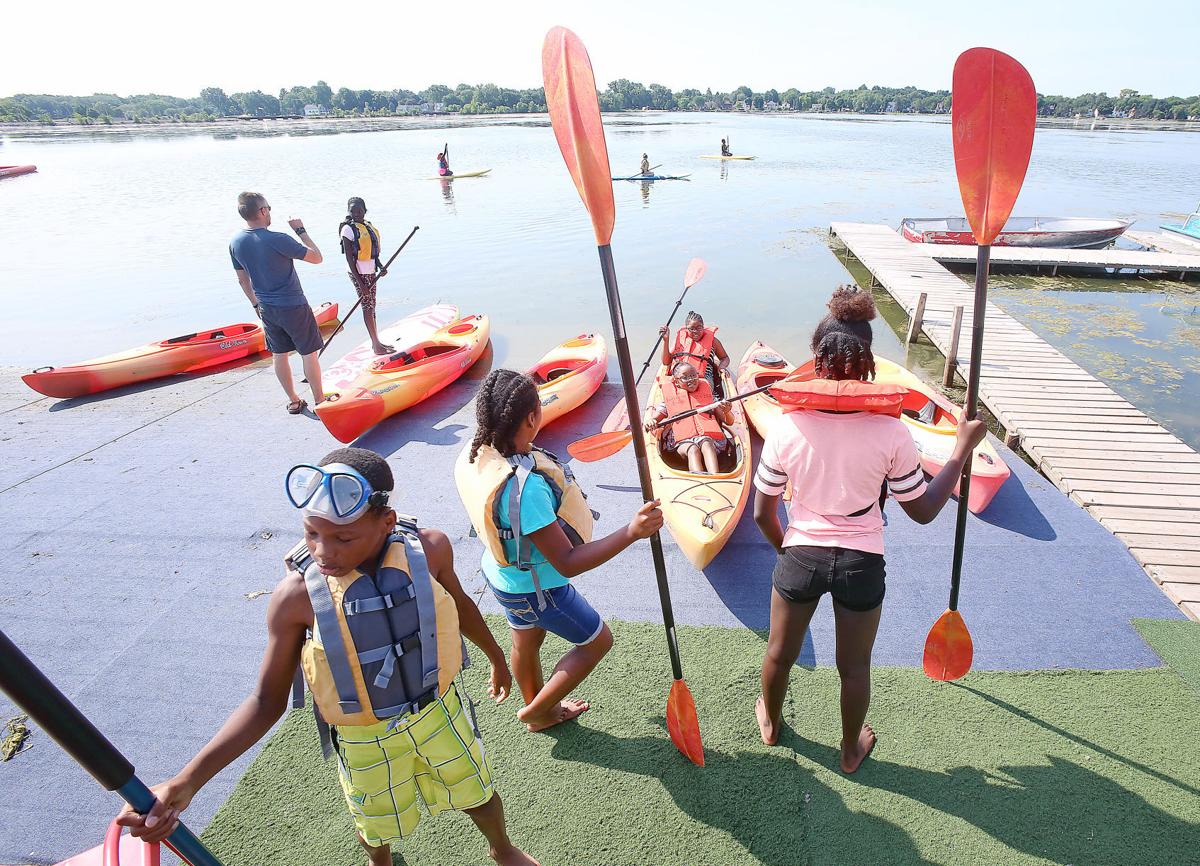 As summer break arrives, Madison neighborhood centers that run youth programs are gearing up for a return to normal. Last year, many youth programs were either cancelled or had reduced capacities and limited activities, but organizers and directors are optimistic about better access to fun and enriching activities this year.
The "Life As A Boy" program run out of the Vera Court Neighborhood Center on Madison's north side has helped transform the lives of boys aged 9-17 for over a decade, offering boys an opportunity to hash out the issues they encounter as adolescents while teaching them about volunteerism, fellowship and cultural enrichment. 
The program also helps boys learn practical life skills, like fixing a flat tire and financial skills, along with engaging them in discussions about cultural and political topics. Last summer, kids involved with the program helped repair damaged murals downtown and they also painted their own works of art. 
This summer, the program will coordinate opportunities to meet influential men from the Madison area. Program director Timothy Hall said about 19 kids are currently participating in Life As a Boy. 
The center's summer camp will also resume normal capacity this year, after changing its operation a year ago when the center closed for a few months at the beginning of the pandemic. 
About 50 kids are expected to participate this summer and the separation of the camp into smaller "pods" has been discontinued.
"We are so close to a normal summer camp in terms of numbers of kids, camp hours and field trips," program director Tom Qualls said. "It is such a big shift from last year that it's very exciting. My team and I have been talking about and planning summer camp since late February and we are anxious to get started. My biggest desire is to throw a fun community engagement event and start having our community members be able to use the center more as things open up and it feels safe to do so."
Kids may still be asked to wear masks while indoors, but most of the activities will be outdoors. Vera Court will take temperatures of kids when they arrive and ask kids who are showing symptoms of being sick to stay home. 
"We are definitely still playing it safe at camp," Qualls said. "Incorporating social distancing and minimizing interactions between groups as much as possible."
This summer Vera Court will introduce a new badge system that will encourage kids to participate in activities they've never done before and reward them for making progress in developing skills in those activities.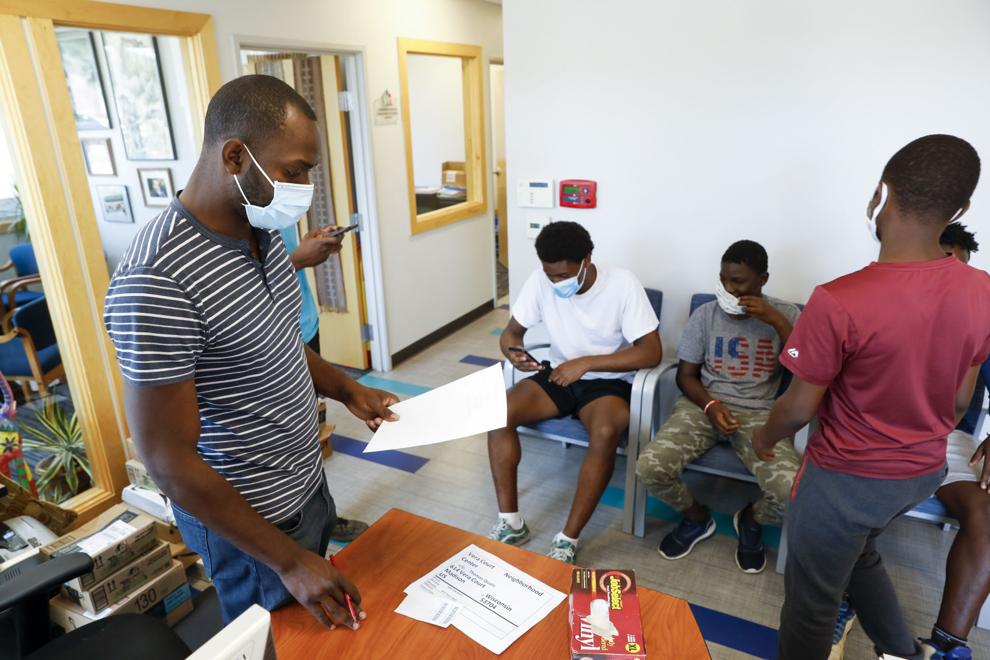 Kids will start at beginner level and go all the way up to Vera Expert. Kids who achieve Vera Expert will have their names etched into a plaque on display at the center and be honored at an award ceremony at the end of the summer. 
Goodman Community Center, located just off of Atwood Avenue on the east side, is also providing its usual range of summer programming, though with caution. 
Amie Hoag, director of communications at Goodman reminded people that young children haven't been vaccinated and that Goodman needs to take that into account with its programming.
"I think we're still working out the differences," Hoag said when comparing last summer to this summer's programming. "We will still maintain our sanitation practices. We will determine whether kids need to be masked outside and still will be inside. We're looking at increasing our capacity compared to last summer and adding a few more kids than we had last summer."
Hoag said there are still openings for kids who want to participate and that anyone can still enroll.
"Last year we had to cut it way back, but we love to take kids on field trips and give them things they have never had access to," Hoag said. "So, in the past, for the elementary through middle school kids there were field trips to the Milwaukee County Zoo or the Natural History Museum. Kids' favorite trip is usually to the Wisconsin Dells. There's trips to go fishing at local parks, hiking at Devil's Lake."
This summer, Goodman will run a Girls Inc. of Greater Madison adventure camp, a free two-week summer camp for middle school and high school girls, female identifying students and non-binary students. 
The camps will focus on outdoor adventures, health, wellness and include an overnight camping trip. 
"The first week will be outdoor fun, ropes, challenges, log rolling," Hoag said. "And then in the second week, they'll do a three day, two night overnight camping trip. Which should be really fun. A lot of our girls are maybe not outdoorsy people, so this will be a great adventure for them."
The free Girls Inc adventure camps run from June 28-July 9, July 12-23, July 26-August 6, and August 9-20.