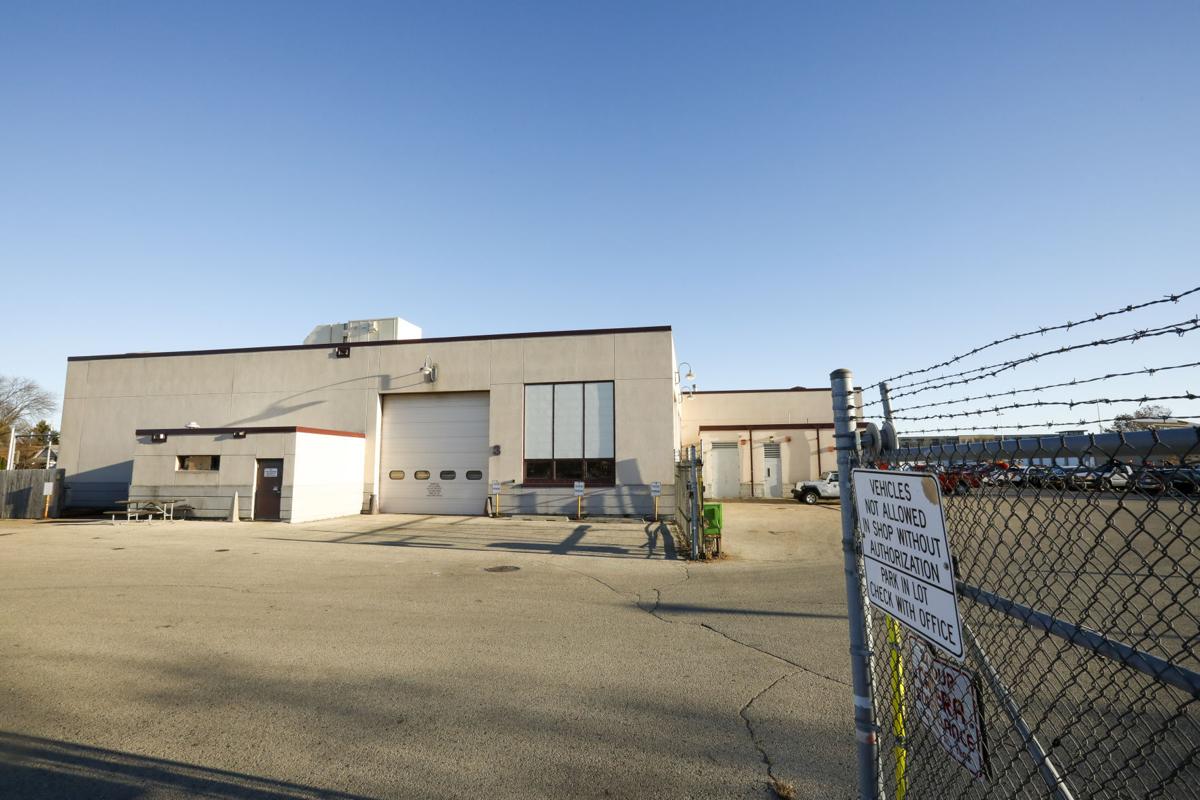 A Madison nonprofit organization serving the homeless community will move its men's shelter from the Warner Park Community Recreation Center to the city's former Fleet Services Building at 200 N. First St., and is expected to begin overnight operations there next week, officials announced at a Wednesday night neighborhood meeting.
The east side neighborhood meeting was convened by Alds. Marsha Rummel, Patrick Heck and Syed Abbas, whose districts converge at the First Street site.
Starting Dec. 16, men experiencing homelessness will be able to stay at the overnight-only shelter, which will operate from 5 p.m. - 8 a.m. daily. The facility, slated to eventually be the site of a Public Market, has 24 parking spaces designated for people utilizing the shelter and is within one block of bus stops on East Washington Avenue and Johnson Street.
Porchlight Inc., a nonprofit that provides street outreach, eviction prevention, housing for veterans and mental health resources, will continue to serve as the operating entity of the men's shelter. Since 1984, Porchlight has operated overnight men's shelters in the basements of Grace Episcopal Church, St. John's Lutheran Church and First Union Methodist Church in downtown Madison.
Operations moved to Warner Park in March after the coronavirus pandemic made operating shelters in those small spaces unsafe for staff and clients.
Kim Sutter, director of services at Porchlight, said that the organization plans to reach out to the unsheltered homeless population once services are in place on First Street. Over the past several months, encampments have sprung up in several city parks, most notably McPike Park near downtown.
Jim O'Keefe, director of the Madison Community Development Division, approximately 110 homeless people are living unsheltered in Madison. 
The Fleet Services Building is expected to house about 250 people, compared to 170 at Warner Park. The shelter will be staffed by 15-20 staff members affiliated with Porchlight and will provide resources in conjunction with UnityPoint Health Meriter, Madison Public Health, Friends of the State Street Family, the Veterans Administration, Tellurian and other local resource groups. People utilizing the shelter will have access to dinner and breakfast served daily.
According to Jim O'Keefe, Madison's Community Development director, city engineering staff have been working to ready the facility for some time and Porchlight has altered its policies in order to make the shelter accessible to more people. 
During the meeting, Sutter said that people who are under the influence, for example, will no longer be turned away, and Porchlight has reduced the length and frequency of suspensions for individuals who cause problems in the shelter. 
She indicated that Porchlight has also paused the enforcement of a policy that limited an individuals' use of the shelter to 90 days. 
O'Keefe said the Fleet Services Building is intended to be a temporary shelter while the city secures a site for a permanent homeless shelter. He added that a couple of potential sites have been identified and the hope is that within a year, the city will move the men's shelter from the Fleet Services Building into a permanent space in order to begin making way for the long-anticipated Madison Public Market.
During the neighborhood meeting, O'Keefe responded to a resident asking about the city's commitment to finding a permanent shelter. 
"We have known for quite some time that the physical places we were working with were deficient," O'Keefe said. "If there's one thing that the last eight or nine months have taught us, it's that, when properly resourced, these operations can run quite well. The city and the county are committed to finding a site for a permanent shelter."
The idea that the men's shelter would be moved out in order to make way for a Public Market while the COVID-19 pandemic continues to rage on (as well as just the general concept of a market taking the place of a homeless shelter) did cause some consternation among meeting attendees. 
Dane County Supervisor Heidi Wegleitner, a homeless advocate, asked about the city's timeline and priorities when it came to moving people out to make way for the market. She also called attention to the daily trip many will take this winter between the Beacon day shelter, located 12 blocks away at 615 E. Washington Ave.
"It strikes me that there are capacity limitations at the Beacon in terms of being able to physically distance folks and I question to what extent the Public Market needs to be in the building by the fourth quarter of the next year," Wegleitner said. "Making people leave and come back every day is tough on folks."
Madison's homeless problem has only worsened during the pandemic and some are anticipating a spike in the new year, after a federal eviction moratorium expires. Other initiatives to address homelessness underway include:
• The city and county are providing hotel rooms for homeless people who are vulnerable to COVID-19 at a designated respite hotel, which has space for about 70 and is staffed by medical professionals. O'Keefe said that facility has not been filled to capacity.
• The Salvation Army is in the process of demolishing and renovating its shelter site at 630 E. Washington Ave. The organization has moved the women and families living there into hotels until early 2021, when it plans to move its women and families shelter services into the former Karmenta Nursing Home on the 4100 block of Milwaukee Street. That would serve as a temporary shelter until the completion of the new campus on East Washington Ave.