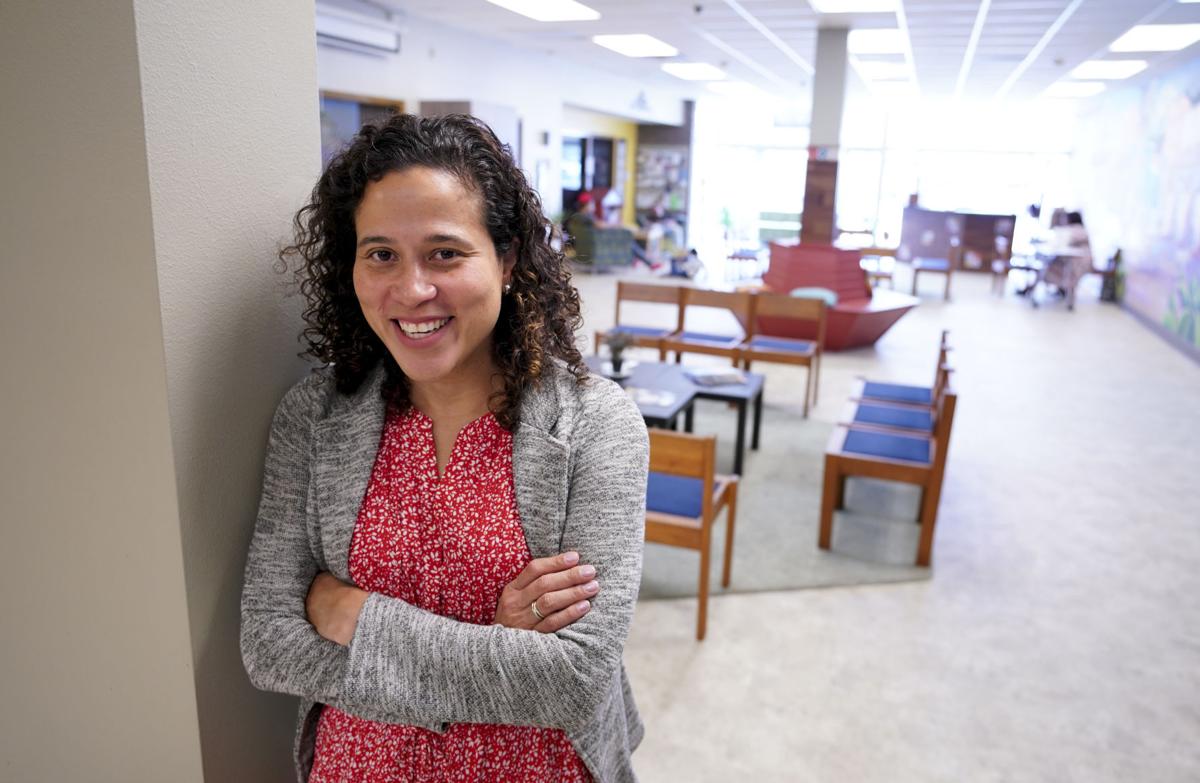 The Latino Consortium for Action Emergency Relief Fund, established to help provide relief for Latinx families in Dane County experiencing hardships due to COVID-19, is being re-opened for 2021. 
The LCA includes organizations like Centro Hispano of Dane County, UNIDOS, Latino Academy of Workforce Development, Latino Health Council, Latino Education Council, Big Brothers Big Sisters of Dane County, Voces de La Frontera, and the Latino Chamber of Commerce.  
During a Tuesday morning virtual announcement, members of the LCA made it clear that there is ample demand for these funds. 
"We're re-opening the fund not by choice, but because of the need, and we ask for the City of Madison to stand with us now as a partner," Centro Hispano executive director Karen Menendez Coller said. 
The Emergency Relief Fund is for individuals and families — particularly who are undocumented and ineligble for government assistance — to provide for basic needs and rental assistance.  
In 2020 the fund raised over $1.1 million, which was distributed to individuals and families. The funds themselves were raised from donor contributions, local foundations, United Way contributions, and over $465,000 from the CARES Act. Over 2,112 applicants requested aid within the first two weeks of the fund being made available.  
The Latinx population is the largest non-white racial/ethnic group in Dane County and has been ravaged by the COVID-19 pandemic. According to the LCA COVID-19 Relief Fund website, 34% of the county's Latinx population fall below the poverty line and almost two out of every five work in the service industry, which has been decimated by the pandemic.  
Many undocumented members of the community work jobs that put them on the front lines of COVID-19 and undocumented people are more often than not ineligible to receive government assistance. 
"The support provided to our community was not just financial," said Latino Academy of Workforce Development director Baltazar De Anda Santana. "Because of the strength of this consortium, we're able to connect those most in need with services like mental health, legal, food access and COVID-19 related assistance, among others. The Latinx community trusted us and we were so humbled to have been able to have the opportunity to provide support to our community." 
During the announcement, the consortium called on the city of Madison to support the initiative. Menendez Coller said that they are concerned that the recently announced rental assistance fund from the city and county does not reflect recognition of efforts already underway in communities of color.  
"The LCA has also come together to collectively say that we oppose the city of Madison's proposed rental assistance program," Menendez Coller said. "Because it overlooks the needs and strategies already in place within the Latin community and in communities of color. We support rental assistance' alternate resolution that equitably centers community needs, community work and community voice." 
In a Tuesday interview, Menendez Coller said she recognizes the work done by entities like the Tenant Resource Center, which will administer the rental assistance program, she is frustrated by the lack of agency given to organizations that directly address the most needy within communities of color. 
"When the funds are stretched so thin, we need to target the communities that are most in need," Menendez Coller said. 
The frustration was palpable while Menendez Coller spoke about the need for Dane County to, as a community, recognize the gaps in providing care to Latinx people. 
"We need a strategy that doesn't leave us out," she said. "We need to have Latinx families focused on more than just when ICE is in town. I need funds tomorrow! We can think about theories, but I need dollars right now." 
Menendez Coller said that as a relief fund, dollars go directly and immediately to people experiencing hardship right now. 
"This isn't about housing and program development," she said. "The community needs the funds now. We can't wait for things to happen. This is a relief fund, so it needs to get on the ground fast … We need our systems to respect this. It's nothing against anybody, but we have got to get this right. This isn't one where we can stand to fail." 
The relief fund will remain open for an indefinite period of time. While last year over $1 million were given away to undocumented families in need, Menendez Coller anticipates needing triple the amount of funds raised last year.  
Small, immigrant-owned businesses are also recipients of funds from the LCA, which Latino Chamber of Commerce CEO Jessica Cavazos said was much needed.  
"It was a much needed lifeline for Latinx businesses here in Dane County and our support as a chamber will continue throughout this fight."