Madisonians will turn out Friday to mark the 155 years since the last enslaved people in the U.S. learned they were free.
But this year, said organizer Teeanna Brisco, the Friday celebration will focus on the freedom work still to do. Instead of a party, the event is billed as a rally.
Juneteenth commemorates June 19, 1865, the day that Union soldiers arrived in Galveston, Texas, with word that the Civil War had ended and all formerly enslaved people were now free.
The day is often celebrated with barbecues, fireworks and festivals, but due to the novel coronavirus pandemic, Dane County public health officials have banned most large gatherings. Brisco thinks the current moment calls for something different.
Following the May 25 death of George Floyd at the hands of Minneapolis police, Madison has seen near daily demonstrations. Floyd's death, along with the death of Breonna Taylor, who was killed by police in Louisville, Kentucky, and the murder of Ahmaud Arbery, who was killed by two white men while jogging in Brunswick, Georgia, prompted "kind of a shift and a pivot on the conversation" around Juneteenth, Brisco said.
While the celebrations often look toward the past, considering slavery and celebrating its end, Brisco said many young people want to use Juneteenth to reflect on what's left to do.
"It's kind of like we're in a new time now, where how we discuss freedom is very different than conversations that would have been had long ago, or even that my grandparents would have had."
Emancipation is indisputable evidence of progress, she said, but "we're nowhere near where we need to be," as the deaths of Floyd, Arbery and Taylor make clear. 
"I think those painful events are the underlying reason why people are really coming together … and hopefully finding ways to find ourselves in a time at some point where we're not experiencing those traumas."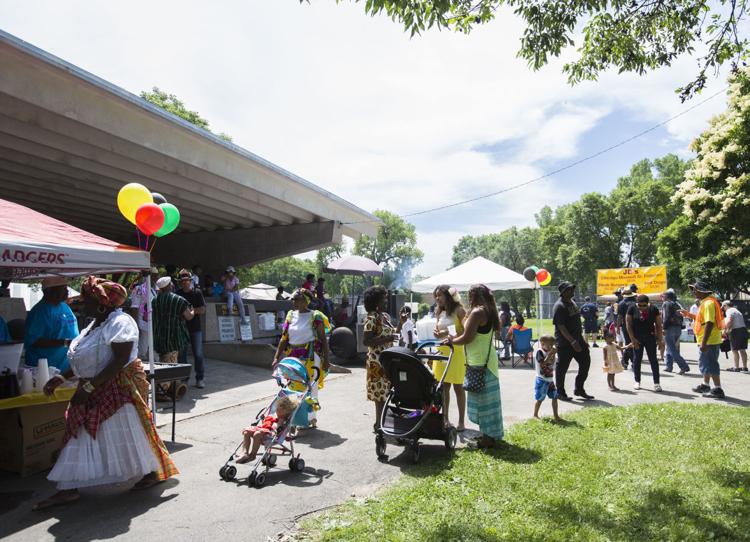 Juneteenths, in-person and virtual
Madison has celebrated Juneteenth each year since 1990. The Kujichagulia Center for Self-Determination, a nonprofit founded by the original planners of Madison's Juneteenth festivities, has hosted the annual event since 2006. This year, due to the pandemic, the organization opted to take its celebration online with a week of virtual activities beginning on Monday, including performing arts classes for youth, a college admissions workshop and a tribute to black music.
But Brisco, who grew up in Madison and now attends law school at Howard University, said the recent protests made her want to commemorate the day in person, coronavirus or not. 
"I felt like there was definitely a chance that there could be something in person that would have good representation," Brisco said, and she'd been heartened to see many protest attendees wearing masks and taking health precautions.
The event will take place at Olin Park from noon to 7 p.m. on Friday, June 19. Members of Impact Demand, the group of local youth that have been organizing nightly protests calling for alternatives to policing, will team up with the citywide Black Student Union to register voters. Art activities will encourage participants to explore what concepts like blackness, freedom and allyship mean to them. 
The event will also include a "Black Business Matters" expo of black-owned businesses, fitness and yoga classes and health information. Feeding the Youth, a local effort that has provided food at recent youth-organized protests, has pledged to provide hundreds of free hot dogs, burgers and veggie burgers.
"It's a time to celebrate hope, in the midst of our struggle," said Alyssa Ivy, who took to Facebook to solicit volunteers as well as donations of masks, food and art supplies.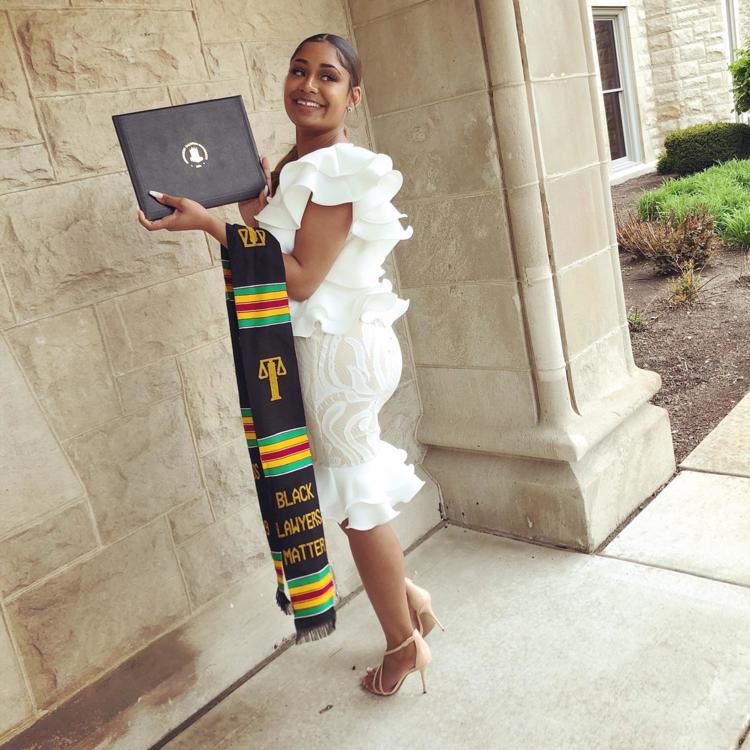 Public Health gives green light
After Brisco contacted Madison Parks to request a permit to hold the event at a city park, she received an email from Public Health Madison & Dane County informing her that the event would be in violation of the agency's ban on "mass gatherings," which it defines as "a planned event with a large number of individuals in attendance, such as a concert, festival, meetings, training, conference, or sporting event." The current phase of Dane County's coronavirus reopening plan prohibits outdoor gatherings of more than 100 people. 
Brisco then wrote to the office of Mayor Satya Rhodes-Conway, asserting that the event would be a free speech event in line with the ongoing protests. The next day, she said, she received an email from the mayor's office greenlighting the event.
"There was a misunderstanding in the nature of the event," Deputy Mayor Katie Crawley told the Cap Times in an email. "It was initially thought to be a festival, not a rally ... Once that was clarified, there was not an issue. It did not need Mayoral involvement."
Sarah Mattes of Public Health Madison & Dane County told the Cap Times in an email that, after clarifying the details of the event, the agency "did not believe what they described was a mass gathering under our definition." Voter registration, she wrote, is "a government function and allowed under the Order."
Mattes added that attendees should maintain physical distance and, if they are able, wear masks, and the number of people participating in a given activity, such as the fitness classes or business expo, shouldn't exceed stated limits.
Brisco said she's been encouraging attendees to bring mouth coverings and plans to have hand sanitizer and masks on hand for those who do not bring their own. She had not yet determined what to do if any attendees do not wear masks. 
'New language and meaning' of freedom
Brisco, who protested in the streets of Washington D.C. before returning to Madison, hopes the event will "go beyond those more traditional practices of protesting" and build on that momentum by "actually allowing people to meet and foster relationships with people that they maybe wouldn't have had a chance to meet before or have conversations with."
At a time when the nation is paying more attention to racial inequality and even discussing policing's origin in slave patrols, Brisco thinks it's an especially important time to be talking about this often-forgotten anniversary. Many Americans mistakenly believe the practice of slavery ended when Abraham Lincoln issued the Emancipation Proclamation in 1863, unaware that people in Texas toiled for two years longer, unaware that they were now free.
She thinks Juneteenth can offer a chance to complicate common ideas about what emancipation might mean in today's world.
"There's a new language and meaning behind people actually being free and people being safe to be themselves in ways that are out of their control because of how they look."
Share your opinion on this topic by sending a letter to the editor to tctvoice@madison.com. Include your full name, hometown and phone number. Your name and town will be published. The phone number is for verification purposes only. Please keep your letter to 250 words or less.
Be the first to know
Get local news delivered to your inbox!