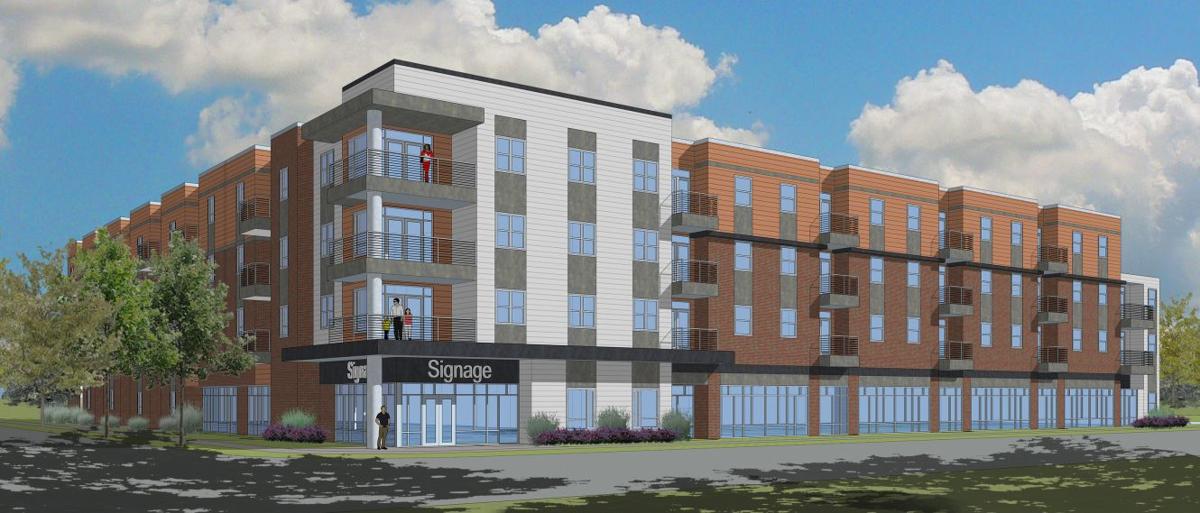 Madison developers are eyeing properties around town suitable for building new affordable housing. But to make those projects a reality, they'll need funding.
For that, developers can turn to Madison's Affordable Housing Fund, which has already helped create hundreds of affordable apartments around the city. Now, city staff is evaluating a new round of five proposed projects.
The city established the $25 million Affordable Housing Fund to encourage developers to build affordable units in amenity-rich areas with easy access to public transportation. The fund was established with the goal to build 1,000 units of affordable housing in five years, and Madison Mayor Paul Soglin has said the city is "well on track," with over 700 affordable units since 2014.
The AFC gives hundreds of thousands or millions of dollars to developers and encourages them to apply for federal Low Income Housing Tax Credits, distributed through the Wisconsin Housing and Economic Development Authority (WHEDA).
Before 2014, the city didn't make a concerted effort to take advantage of WHEDA tax credits, said Jim O'Keefe, the city's community development director, last year, and there were "very few, if any" WHEDA applications for Madison projects. Over the last few years, Madison has turned into one of the "more aggressive or active city governments" in the program.
Five projects are currently under consideration for AHF money, and the details below reflect the information as stated in their funding applications. As proposals, that information is subject to change, and each project would have to go through the city approval process.
A sixth proposal, from Madison's Red Caboose Child Care Center and Movin' Out development on Madison's east side, was withdrawn from city consideration. Lisa Fiala, executive director at Red Caboose, said the center is still moving forward with the Movin' Out partnership, but will delay the project by a year.
City staff will recommend projects for funding on Oct. 2. The City Council is expected to finalize decisions in October. The city has about $5 million in AHF money to distribute this year, but does not have to commit all of those funds. There is also about $4 million of federal funds that the city could use "if the projects fit that funding source," O'Keefe said.
A proposal by the Bayview Foundation & Horizon Development Group, Inc., at 601 Bay View: The project would provide 130 units, 120 of which would be affordable, and a community center for an estimated $29 million. The project is requesting $3 million from the city.
The development would replace the 102 existing townhomes located in the triangle bordered by South Park Street, Regent Street and West Washington Avenue, most of which are supported by Section 8. Bayview's proposal would demolish the existing housing and 6,000 square-foot community center. In its place, the project would construct 100 new townhome units, a 30-unit two or three-story building and a new community center.
"Bayview's current units were constructed in 1971 and are, for the most part, functionally obsolete. Our proposal will upgrade the existing rental housing stock and ensure the project's long-term affordability," the application says.
The Bayview community center, known as the International Center for Education and the Arts, provides many free support services like ESL classes, health and wellness programs and summer camp, with plans to hire an on-site social worker, the application says.
Packers Flats by Impact Seven development at 1814 Packers Ave. on the north side: The four-story building would house 61 units of housing, 51 of which would be affordable, as well as first-floor commercial and office space. The project is estimated to cost $15 million and is requesting $1.7 million from the AHF.
The Salvation Army will provide support services to tenants of the 13 integrated supportive housing units slated for households at 30 percent of the Area Median income. Those units will target working families and mothers "experiencing homelessness and housing insecurity," according to the application.
Schroeder Road Apartments by Stone House Development at 5614 Schroeder Road: The project would provide 96 units, 81 or which would be affordable, and almost 4,000 square feet of commercial space slated to become a restaurant. The $20.6 million project is requesting $2 million from the city.
Twenty integrated supportive units would be set aside for formerly homeless families and veterans. The development has partnered with The Road Home and Dane County Veterans Service to provide supportive services. Ald. Keith Furman intends to hold a neighborhood meeting on the project in September. 
The Ace Apartments by Mirus Partners & Movin' Out at 4602 Cottage Grove Road: The four-story project would provide 70 units of housing for an estimated $16 million. The project is requesting $2.17 million from the city.
The site would also include 10,000 square feet of office space and a separate building with six townhouses, according to the project's design application.
Sixteen of the units will be slated for low-income households with a veteran, individual with a disability, are at risk of homelessness, or have experienced homelessness. Movin' Out provides affordable housing with a focus on adults with disabilities, families including a child with a disability and veterans.
There's currently a Sentry Grocery store on the site, which closed in 2014. A previous proposal for a Kwik Trip on the site fell through.
On her blog, Ald. Amanda Hall described concerns from neighbors, including that the development would add to crime in the area. Hall said "crime in any given area is addressable" and spoke against stereotyping affordable housing residents as being likely to commit crimes.
"Ultimately, this is about getting people a roof over their head. Being able to do this outweighs fears for me. I believe in District 3 and our community and I know we can make this work," she wrote.
Valor on Washington by Gorman & Company, LLC at 1314-1326 E. Washington Ave., the site of the former Messner building: The 59-unit project, 50 of which would be affordable, is estimated to cost $14.8 million. The project is requesting $950,000 from the city.
The site aims to serve veterans, with 12 units slated for very-low-income families and 10 units slated for households including a family member with a disability.
Dryhootch, a nonprofit peer support organization for veterans, will occupy space on the first floor of the building, and the space will include a coffee house, fitness room and offices. Lutheran Social Services will provide supportive services for all tenants.
Tenney-Lapham Neighborhood Association council member Patrick Heck said in an email that "most neighbors seem to be generally supportive of adding affordable housing for veteran-led families and the inclusion of a service provider."
Share your opinion on this topic by sending a letter to the editor to tctvoice@madison.com. Include your full name, hometown and phone number. Your name and town will be published. The phone number is for verification purposes only. Please keep your letter to 250 words or less.