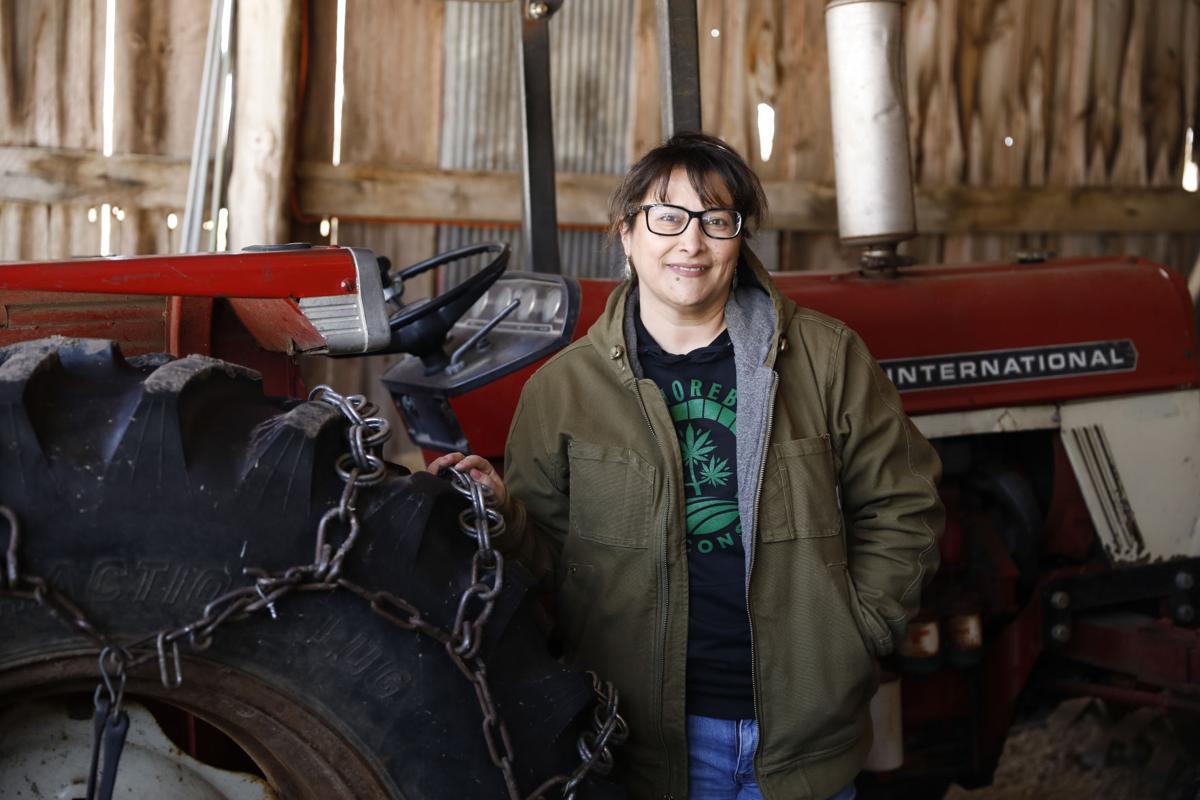 In this feature, local economy reporter Natalie Yahr gets "In Your Business" with local entrepreneurs, discovering how they got where they are and what's driving them now. 
After spending years traversing the country to lead health studies for the Centers for Disease Control and Prevention, Jimenez was ready to give up the traveling life and return full time to her Mount Horeb home. She'd gotten interested in hemp while growing up in Seattle — home to hemp stores and the largest hemp festival in the country — and she was eager to turn her own fields to the crop.
Wisconsin once led the nation in industrial hemp production, with the plant's fibers in high demand to make rope in World War II. But the federal Controlled Substances Act of 1970, which classified both hemp and its intoxicating cousin marijuana as Schedule I drugs, had effectively banned the industry for half a century. 
The 2014 U.S. Farm Bill reversed that ban, authorizing states to create their own pilot programs to research industrial hemp production, but Wisconsin had yet to do so. 
So when Gov. Scott Walker signed a law in December 2017 directing the Department of Agriculture, Trade and Consumer Protection to design the program, Jimenez was eager to stake out a spot in the industry-to-be. 
"I knew there weren't going to be a lot of people like me that were going to have the time, the land or the resources to enter the space," said Jimenez, an immigrant from Costa Rica.
Latino immigrants play a crucial role in Wisconsin's dairy industry, with surveys finding immigrants make up at least 40% of the labor force. But Jimenez was excited to contribute to the state's agriculture sector in a different way.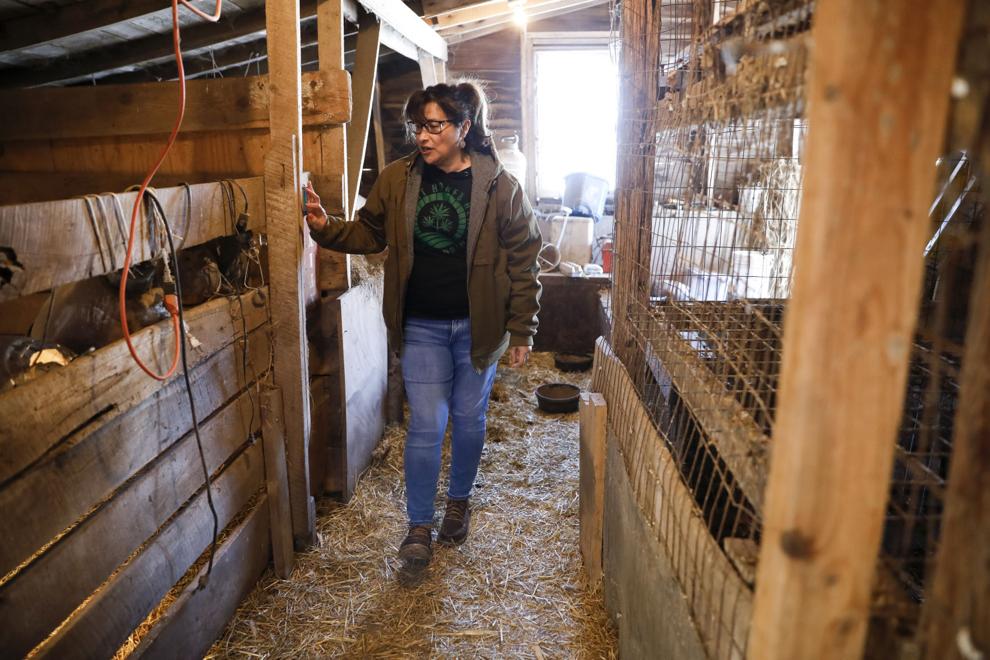 "I want to kind of shift that paradigm and have us start thinking about who does own the land, and who gets to have a business, and how are we, as immigrants, showing up in our state's largest industry," she said.
Her company, Mount Horeb Hemp, was one of around 250 to receive Wisconsin grower's licenses in 2018. She planted her first crop and sold the harvest to a processor that turned it into cannabidiol oil (CBD), used for treating health conditions. 
"I thought, 'Well this is great. I'm a grower now. I'm going to be doing this every year,'" Jimenez said.
But by 2019, the number of licensed growers had grown by more than 1,300, flooding the market for hemp flower sales. If she didn't want to sell her crop at a loss, she learned, she'd have to become a "farmer producer," designing her own line of CBD products to sell, including CBD oil, hemp and goat milk soap and CBD muscle cream. She sent her crop to a processing facility, and the first bottles of CBD oil came back to her in April 2020.
"At a time when I needed to be pounding the pavement, attending farmers' markets, literally walking into stores and introducing my product to people, we were — for good reason — shut down," Jimenez said.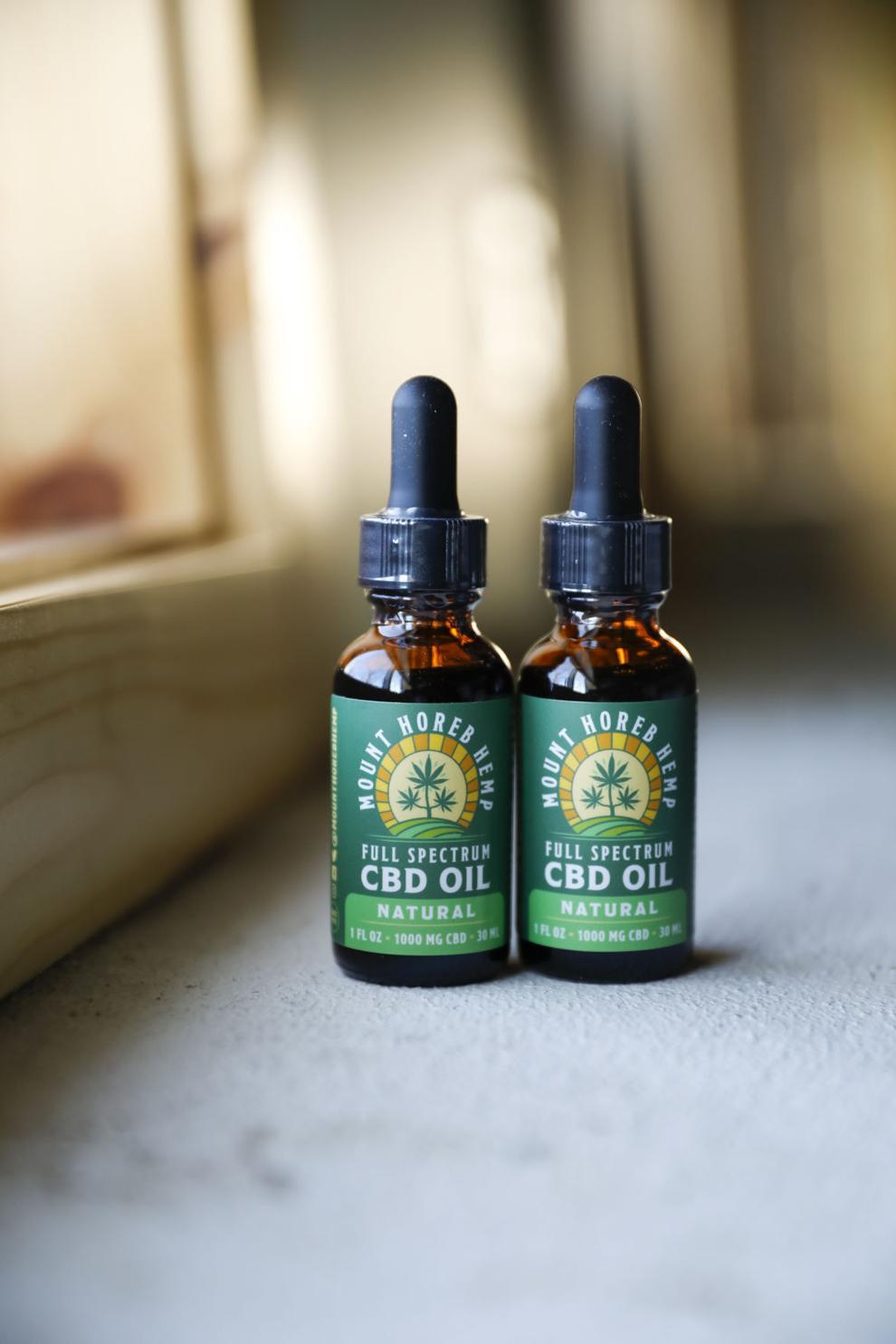 Like many retailers, she's put her energy into online sales instead. Her products have made it onto the shelves of a handful of Mount Horeb shops, but she's holding off for now on seeking a market outside the town until she can get her marketing and servicing plans set. 
"I want to be able to get it right," Jimenez said.
But while the pandemic has limited sales, her hemp work has been far from stalled. Last October, she completed the process to certify her farm as organic. 
And she's working on several efforts to educate the public about hemp, which she says is the main reason she got into the business. She produces "Hemp Can Do It," a podcast in which she interviews hemp experts and key players. She's a guest speaker for UW-Madison horticulture classes, and she's collaborating with the Mount Horeb Area Historical Society to plan an exhibit on the history of hemp in Wisconsin. 
Earlier this year, her efforts were recognized: She won a 2021 fellowship through Vital Voices Global Partnership, designed to help women grow their small and medium-sized businesses and expand their social impact. 
"Hemp has been just such a wonderful new part of my life," Jimenez said.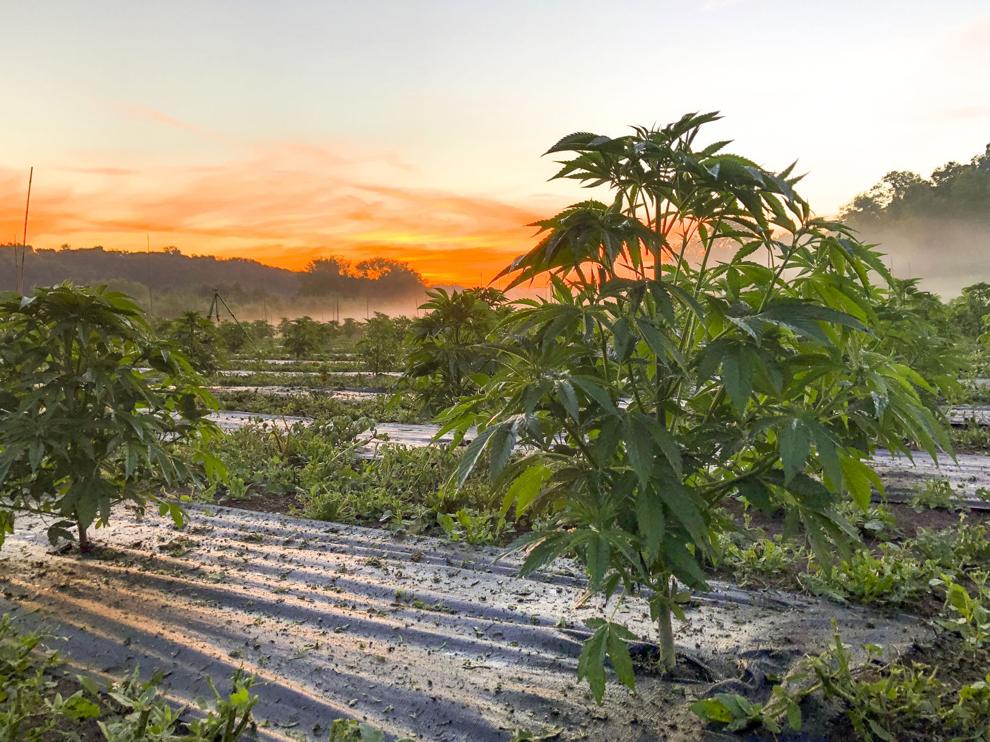 To share that wonder, she regularly invites people to visit to learn about the jobs and wealth-building that the hemp industry could offer to members of communities currently underrepresented in the industry. Among her past guests are Foundation for Black Women's Wellness President Lisa Peyton Caire, Wisconsin Latino Chamber of Commerce President Jessica Cavazos and YWCA CEO Vanessa McDowell. 
She loves to watch her visitors' surprise at seeing hemp plants for the first time. "You know, it's cannabis. It smells like what you would expect it to smell like. It looks like what you would expect it to look like," Jimenez said. "Whether that's out in the field, which looks beautiful, or when it's drying in my drying room, where you walk in and that scent just kind of overwhelms you.
"It's been really great to be able to introduce people to something that they may not have even known is going on."
The four questions 
What are the most important values driving your work?
Hard work. Transparency. Authenticity. This is a new industry — some have called it the Wild West. Many people have been burned. As a consumer, you need to be careful when you purchase CBD products. I provide all of my lab results on my website. I think it's really important for me to offer a product that's safe and affordable to working people, and to be proud of and able to stand behind the products that I am putting out there into the market. 
How are you creating the kind of community that you want to live in?
Listen, hemp is cannabis. I just read that Illinois — and this is before the December numbers came in — sold a billion dollars worth of cannabis. I think that we have an opportunity, both for rural populations and for other populations that have been harmed by the demonization of cannabis, to come into this industry, to succeed and to build wealth. We're not there yet. We haven't had that debate yet in our state. But I see hemp as a way to start thinking about those issues and to start educating the community about cannabis and about its potential for some of our community members.
What advice do you have for other would-be entrepreneurs?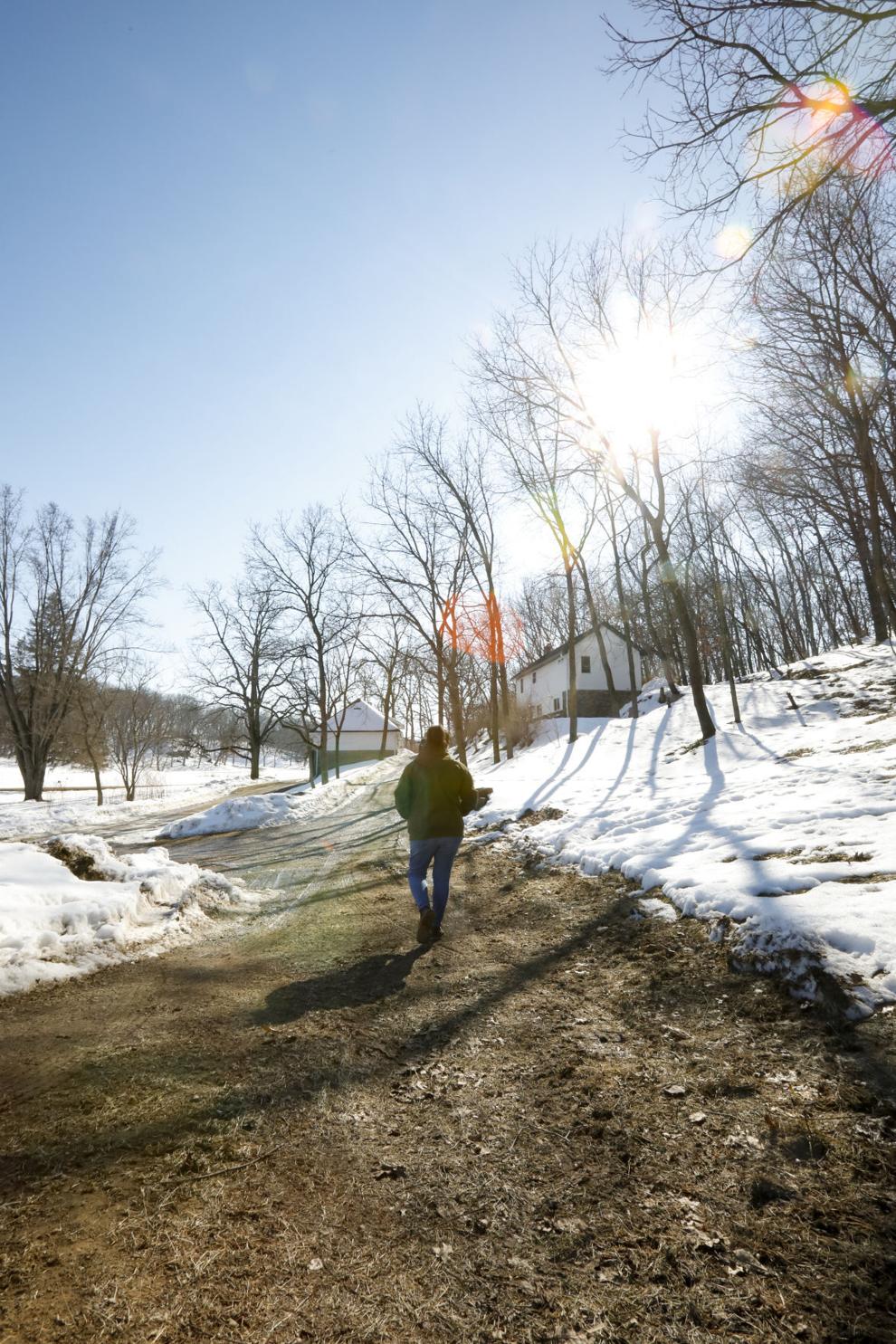 No. When we are planting and harvesting and actually "farming," we hire from the local high school, so it's very limited.
Share your opinion on this topic by sending a letter to the editor to tctvoice@madison.com. Include your full name, hometown and phone number. Your name and town will be published. The phone number is for verification purposes only. Please keep your letter to 250 words or less.