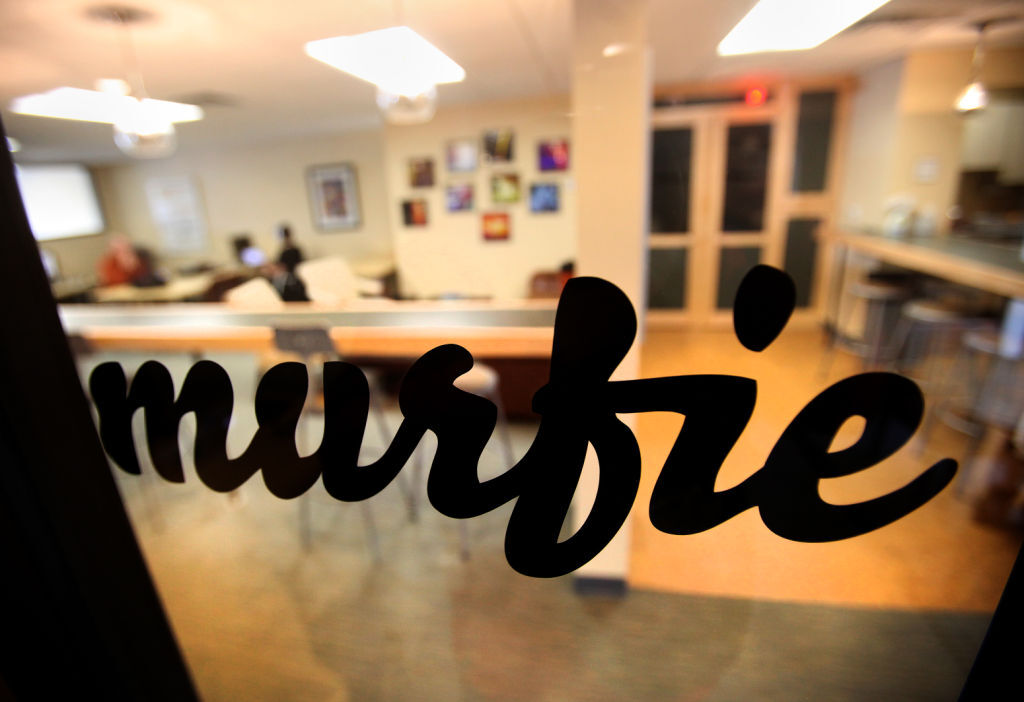 Amidst the growing popularity of music streaming websites like Spotify and Amazon Music, it's no surprise that a business that digitizes and stores customers' CDs, vinyl and cassettes might start to flounder. 
Madison-based music company Murfie came onto the scene in 2011, before streaming was mainstream, eventually holding nearly a million CDs in its warehouse and allowing customers to sell albums to each other. But, in November 2019, Murfie went belly up. The streaming service went dark and an email abruptly notified customers that the company was insolvent and they had just days to claim their discs before they'd be deemed abandoned.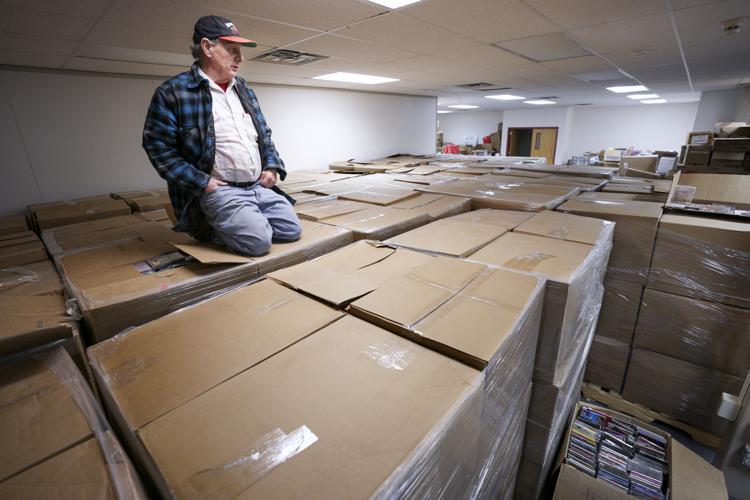 But where others saw an enterprise past its time, Utah entrepreneur John Fenley saw a "perfect storm of opportunities." He read about the company's fate in a December 2019 article from The Verge and immediately bought a plane ticket from Provo, Utah, to Madison to buy the company and take custody of its CDs.
Fenley had founded a Murfie-like startup called Crossies more than a decade ago — though it never got off the ground — and he'd just months before purchased a 200,000-square foot warehouse in Pine Bluff, Arkansas, where he planned to build a makerspace, business incubator and science museum. If he could write software to reduce the server costs, and move the CDs to his own warehouse, foregoing rent, he could cut down on the two costs he believed had driven Murfie to its end. 
In January 2020, Fenley became owner of Murfie and custodian of its massive CD stockpile. From there, things got complicated. Customers wanted their discs back, landlords wanted their Madison warehouse vacated and the city of Pine Bluff wanted Fenley to comply with building codes before they'd approve his permits — which has so far prevented him from getting water or power turned on at the site.
Today, around 800,000 CDs are waiting outside Fenley's Arkansas warehouse in the two shipping containers in which they made the 750-mile journey back in July, as Fenley continues to battle with the city over building code and zoning rules. 
Fenley said he selected the site because it was "the largest cheapest building in the country." When he searched the commercial real estate website LoopNet for properties over 65,000 square feet and sorted by price, he thought the price tag of roughly $300,000 was a typo. The 17-acre industrial property was once home to steel manufacturer Varco Pruden but has stood vacant for at least 15 years and "fallen into disrepair," according to the city's Planning Commision.
Pine Bluff City Attorney Althea Scott told the Cap Times by email that the Planning Commission had approved Fenley's plans for the site in June, contingent on compliance with building and fire codes. But, she wrote, "the applicable codes can only be determined once Mr. Fenley has submitted the requisite engineer/architectural drawing(s) which identifies the anticipated use and occupancy of the structure. To date, required drawings have not been received." 
Fenley told the Cap Times that such drawings would cost "tens of thousands of dollars," and his communications with the city have led him to believe that he would need to bring the entire structure into compliance with current building codes before he could use any of it.
"They're asking me to meet the requirements of new construction as if I was constructing a new 200,000-square foot building, when really all I need to do is sweep out one of these dusty rooms and move my stuff in," Fenley said.
He said that he is funding this venture with money from property he owns in Utah, and that he does not expect to make money from Murfie for at least a few years.
He noted that Pine Bluff calls itself the "City of Progress" but he's found the regulations so obstructive that he's considering suing the city for "inverse condemnation," a legal term that applies when a government seizes or renders a property unusable without compensating the owner. 
"I'm looking at this building that I paid $300,000 for and thinking it's worthless," Fenley said. "I could have made more progress on Murfie if I hadn't moved the containers out of the parking lot in Wisconsin."
The discs are not in the mail
Meanwhile, some Murfie customers have been waiting more than a year for their music collections to be returned. Some ponied up cash before Fenley purchased the company, making a deposit or a payment in full to Murfie Customer Return Services, LLC, a group of people hired to handle the returns process.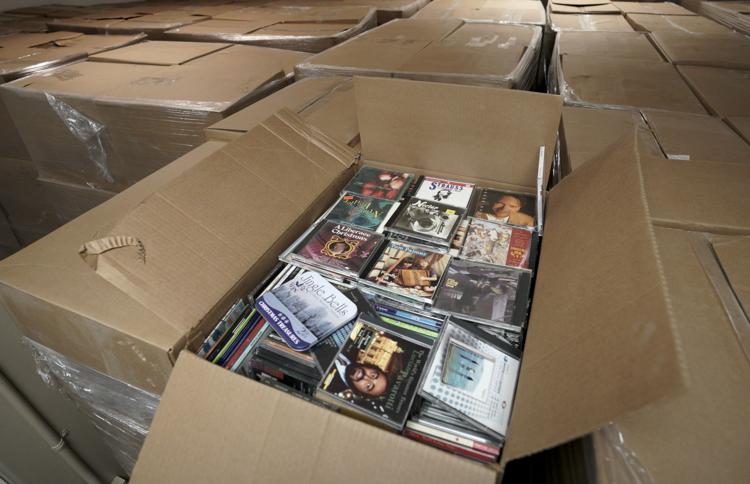 And Murfie's streaming service has only partially resumed after going dark in 2019. Fenley said he opted not to pay the $15,000 it would have cost to get Murfie's digital music files from Google Cloud storage, but that meant he'd have to rip each CD again to recreate the archive. Before leaving Madison, he ripped around 2,600, and he plans to continue the process in Arkansas. He said he hasn't charged customers anything since he took over, and he's revising the pricing structure so that customers pay per CD, instead of a flat fee, which he considered excessive for those who had small collections. 
Fenley told the Cap Times that around one out of every 40 CDs has been requested returned. But he said his hands are tied for now, as hundreds of CDs are in each box, stacked higher than his head and shrink wrapped by the pallet load. 
"There is absolutely no way to retrieve a single disc right now," he said. 
If he could just start using the building, he said, he could unload the boxes and begin conducting a full audit of the collection, disc by disc, pulling those discs that need to be returned, and re-digitizing the rest.
Among frustrated customers is David J. Kearney, a Pittsburgh project manager who said he owns around 4,000 CDs, 500 LPs and has "multiple music-playing devices in every room of my house." 
He became a Murfie customer in 2013, glad to have found a service that would let him access his music online. "In 2013 streaming wasn't a thing yet. Murfie had that down," Kearney said. 
Between 2013 and 2019, Kearney sent 567 CDs to Murfie, and he even gave a Toastmasters presentation about the company. "That's just to say how big of a fan I was," Kearney said.
When he learned of Murfie's closing in November 2019, he requested his CDs back. After paying $300 in December 2019 to MCRS, he received an email from MCRS stating that the discs would not be relocated until the returns were complete. In March, before the shipping containers headed south, he received 69 of his CDs but was told he'd receive the rest after the move. He's still waiting, regularly emailing Fenley to ask when he can expect them, and chronicling his experience on his blog. 
Kearney also worries that the CDs may have already degraded after spending several months in a shipping container without climate control or ventilation, but Fenley dismisses such concerns, saying most products spend time in shipping containers before they reach consumers.
Kearney said he understands Fenley's predicament and doesn't want to "armchair quarterback," but he's frustrated that Fenley hasn't kept his promises. "I feel like I'm being jerked around. I paid in full for a service that was promised many times along the way and it hasn't been done."
Fenley said Kearney's collection is likely spread out over about 500 different boxes, and he argues it wouldn't be fair to give one customer special treatment when he's not prepared to make all the other requested returns, while Kearney argues that those who have already paid in full for their returns do deserve special treatment.
But Fenley thinks he might be making progress. A friend of his has been working to get the power and water turned on at a smaller building on the property, and they've been told both will be on by next week. With electricity, Fenley said, he could finally install a security system and security lighting and stop spending his days with a gun beside him as a "24-hour armed guard" for the collection.
He bought a third shipping container, where he plans to begin the process of sorting through the CDs. 
He said he's tried to be transparent at every step of the process, posting videos and sending email updates so regularly that someone advised he stop until there was good news to share. But he sent an update at the start of the year, and he plans to send another on January 23, the anniversary of his purchase of the company, whether or not there are new positive developments.
"I'm fully committed to doing the right thing for all the customers," Fenley said. "I consider each of those discs an asset that is owned by somebody else and I'm the custodian. And I want to put that disc back in their hands as much as they want it back," he said. 
But for now, he sees little way to speed the process. "You can want the sky to be green, but it's not gonna happen," Fenley said.
He said he's been hearing from customers who are glad he saved their music collections, with some awaiting their return and others ready to be part of Murfie's next chapter — whatever that might look like.
In his mind, the future is bright: "I am totally committed to making Murfie the best place in the world to listen to music and eventually to watch movies and read books. This will be the place where you go for media." 
"It'll just be the best."
Share your opinion on this topic by sending a letter to the editor to tctvoice@madison.com. Include your full name, hometown and phone number. Your name and town will be published. The phone number is for verification purposes only. Please keep your letter to 250 words or less.