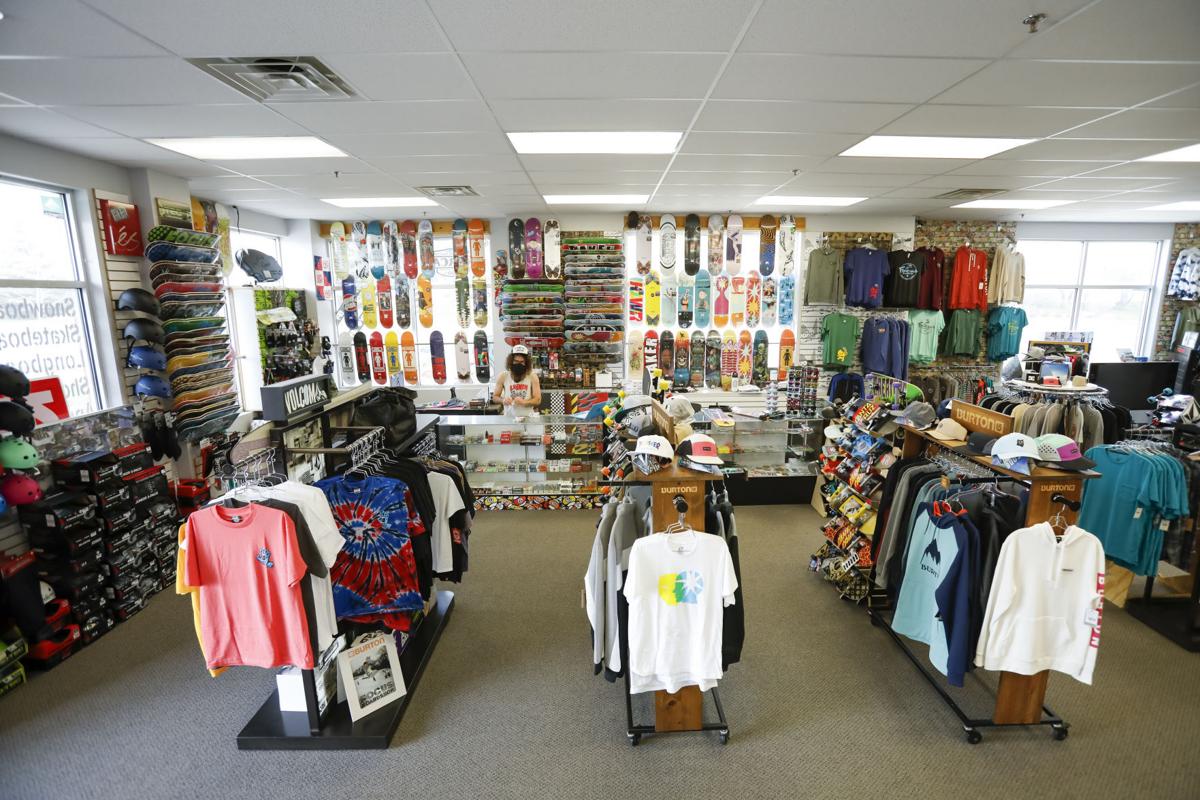 Between the racks of snowboards, skateboards and longboards, thrill seekers visiting Focus Boardshop will now find another stimulant: coffee. 
After 16 years of running the skate and snowboard shop near East Towne Mall, owner John Dobbe — known to most by just his last name, pronounced "Dobie" — was eager to give folks one more reason to stop in. On March 21, he and business partner Jared Kist inaugurated a corner of the shop as Broken Board Coffee, which appears to be Madison's first coffee-skate shop combo.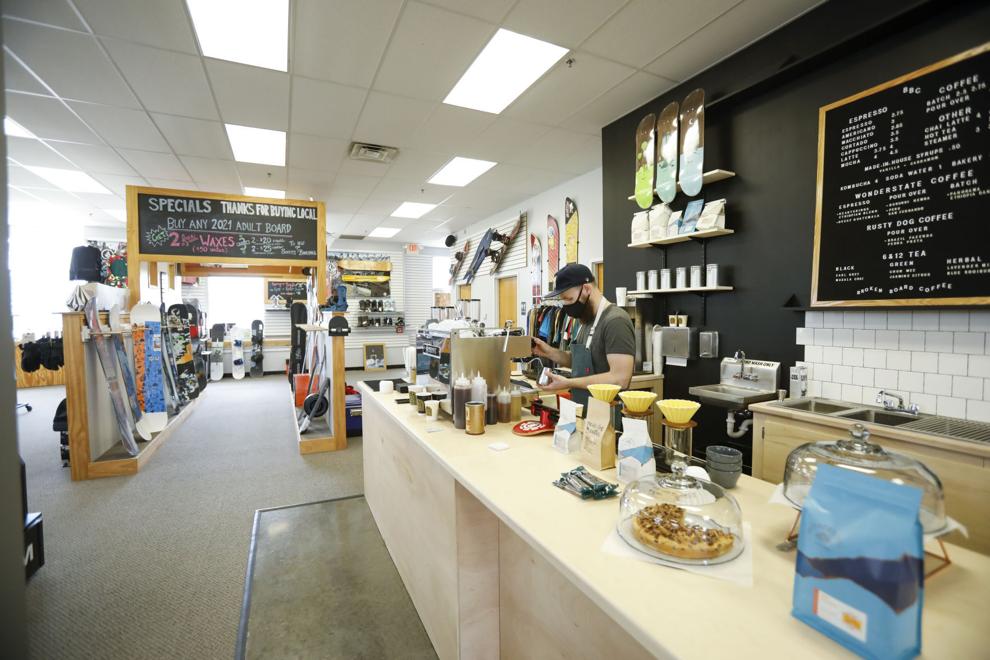 It's a logical step for a guy who's built his business on the idea of making everyone feel welcome. 
"We're not just selling boards, we're building boarders," said Dobbe, who started skateboarding in middle school and fell in love with snowboarding on the slopes of Rib Mountain State Park near his Wausau home.
Though he was a regionally sponsored snowboarder, he realized quickly that if he wanted a career in the sport he loved, he'd have to find it off the slopes. He ran Dwellers, a friend's snowboard and skate shop in Wausau, for years before opening Focus in 2005.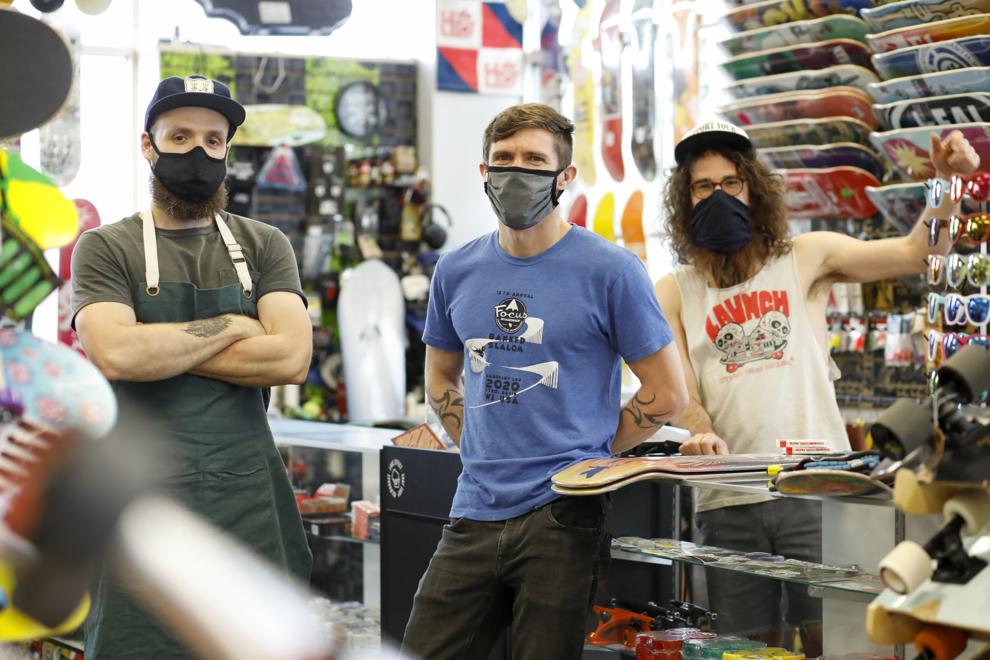 When he started his own shop, he knew he wanted to avoid the intimidating vibe of some of the skate or snowboard shops he'd visited when he was growing up. "It was very much like you already had to be a good skateboarder to be there," he said.
Several years after starting his own shop, Dobbe started thinking about joining the small but growing trend of sports shops that also fulfill customers' coffee cravings. On Williamson Street, there's Cafe Domestique, connected to The Cargo Bike Shop, and Verona's got the cyclist-serving spot n+1 coffee and beer. Boise's got the skateboard-centric Push and Pour, and Dobbe had even heard of a Minneapolis snowboard shop with a connected coffee spot.
"I want that. That's a cool scene," he thought. 
When Kist was laid off from a job in the food industry during the pandemic, Dobbe decided it was time. He invited his friend to partner on the project, which they dubbed Broken Board, a play on the name of the existing shop. "Focus," Dobbe explained, is the term for when a skater who doesn't land a trick takes out their frustration by stomping on their board until it breaks.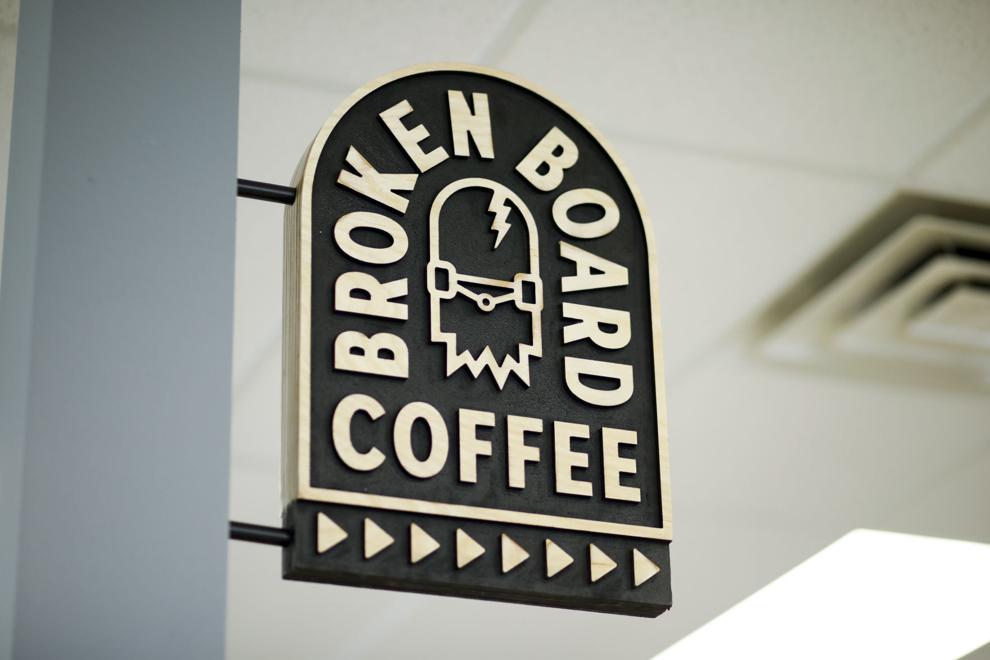 Coffee is available 7 a.m. to 2 p.m. on weekdays and 8 a.m. to 2 p.m. on Saturdays. For now, Kist is the only barista, preparing to-go espresso drinks and pour overs, along with house-made chai and syrups. This week, the shop got its first delivery of local Level 5 Donuts. 
Already, it's already made for some great Saturdays. "It's kind of just a cool vibe," Dobbe said. 
Meanwhile, the gear business is still going strong, as people look for new ways to have fun outside during the pandemic. And it's not the first recession the shop has weathered: Just two years after Focus opened, the global financial crisis hit, cutting business by half.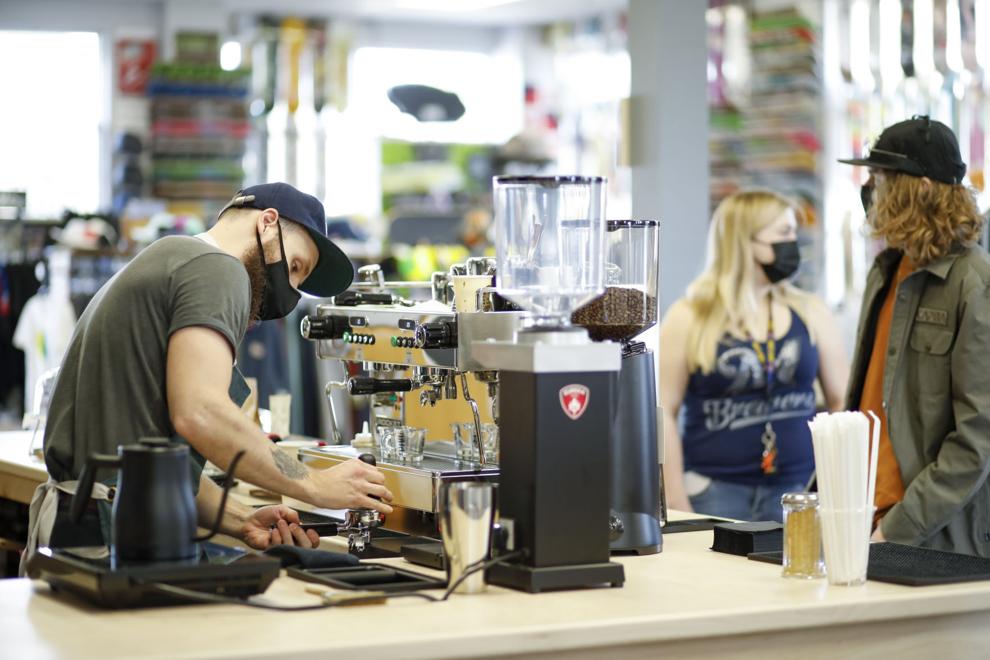 "We had to kind of learn how to adapt to that, and I think that's actually served me really well," Dobbe said. "I learned how to be super lean and make the shop work." 
That, he said, means sticking to skateboards, longboards and snowboards, sold by staff who know those sports inside and out. "People ask, 'Oh, why don't you do wakeboards?' and I'm like, 'Well, I don't wakeboard,'" Dobbe said. "I try to do things that we know a lot about and are passionate about."
In addition to equipment, the shop offers skate lessons, plus hand waxing and sharpening for snowboards and skis, usually with a 24-hour turnaround. 
That, and a lot of advice. Without guidance, many order online, choosing gear on looks alone. "You can just get that total wrong equipment for yourself, and (say), like, 'Oh, I didn't really like snowboarding,' and it's like, 'Well maybe you just had awful gear,'" Dobbe said.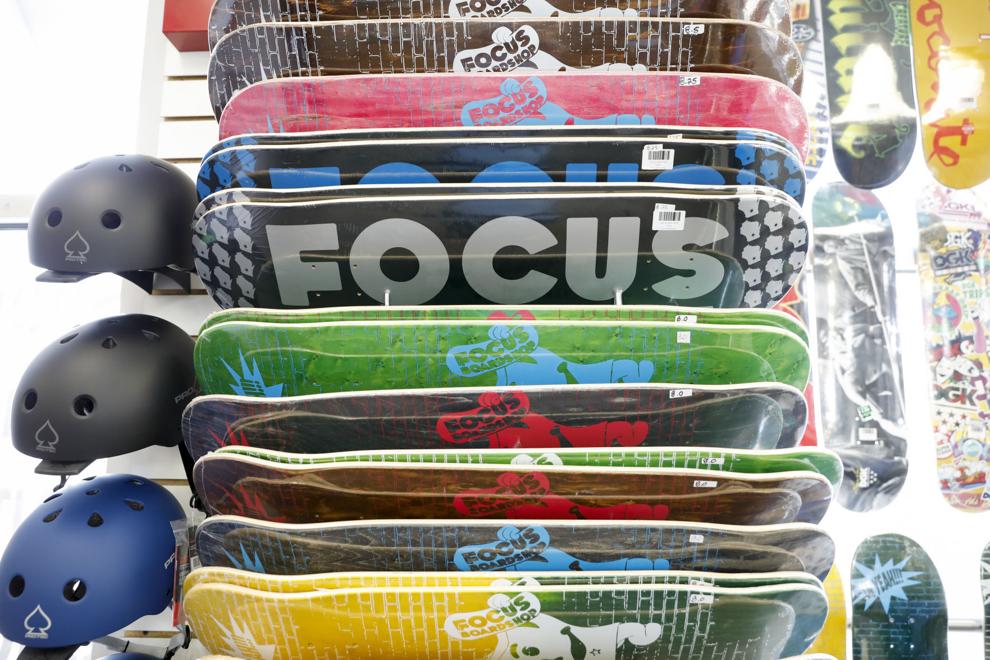 "I want to make people fall in love with snowboarding or skateboarding (so) that they're going to be lifetime participants."
And, even with all the right gear, riders need encouragement as they try to master the various tricks. "Failure's the norm … You try a trick 100 times and then you land one and you're like, 'Success.'" The secret, Dobbe said, is to learn to fall well and stick with it. 
Fortunately, now new and old riders alike can talk about their best tricks and worst falls — over a drink.
The four questions 
What are the most important values driving your work?
Just that we're providing a really open and inviting space. People feel like they can be new to the sports and come in and be welcomed. And I think the coffee shop adds to that, to bring down the intimidation level.
How are you creating the kind of community that you want to live in?
We're getting more and more people into the sport so there's more and more friends, and more people at the hill and skate park to hang out with. I see these kids that came into my store when they were 10 or so, and now they're 25. All these people that have kind of been a part of the shop throughout the years now, they're moving on to buying houses, and they're like, "Well, now we need a skate park out here." I think we just kind of help plant those seeds. 
What advice do you have for other would-be entrepreneurs?
You have to really learn to be lean. I see businesses come out and they pay to have everything done, and their expectations are "We need to kill it just to be OK." You'd be way better off to just have yourself be OK and then and then you can build from there.
Not currently. Probably in the fall. Fall is our busiest season. At the coffee shop, we're running it for now with just Jared.
Share your opinion on this topic by sending a letter to the editor to tctvoice@madison.com. Include your full name, hometown and phone number. Your name and town will be published. The phone number is for verification purposes only. Please keep your letter to 250 words or less.