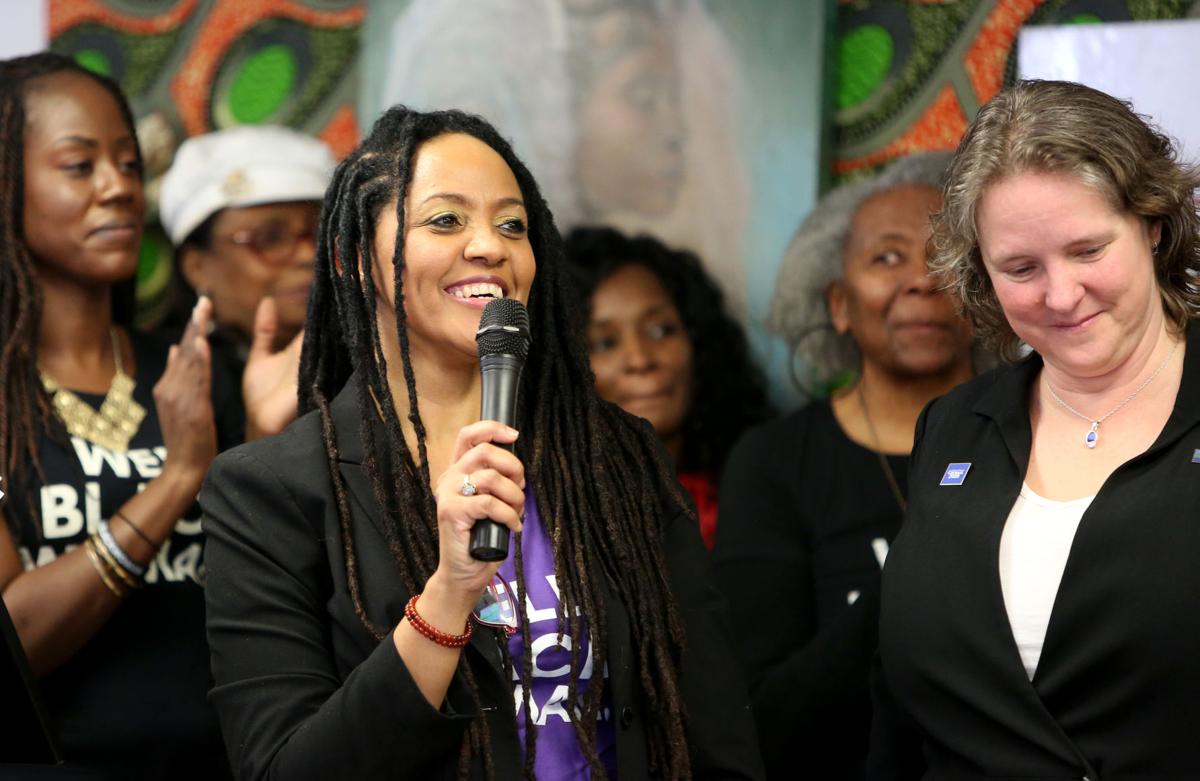 The Foundation for Black Women's Wellness has received a $1 million gift from the Mary Burke Fund for Girls and Women at the Madison Community Foundation. The gift will help expand the services the Foundation provides to girls and women across Dane County, particularly as the economic impacts of Covid-19 continue.
The funds will be used to bolster the FBWW's health, education and advocacy initiatives.
"We have a broad set of initiatives or strategy for our theory of change and that involves our direct education in health promotion and wellness education to women, and we'll be bolstering those initiatives" Lisa Peyton-Caire, the foundation's CEO said Monday. "Those initiatives are things like preventative help, health risk awareness, and engaging people in classes to improve their health."
Peyton-Caire said that the $1 million donation will be spread out over ten years and enable the continued programming aimed at closing the gaps in health outcome disparities and address racially inequitable practices in health care, as well as providing educational resources to Black women and families.
"These dollars will help us to expand our education, and health promotion to more women across Dane county and directly support services that we do," Peyton-Caire said. "One million dollars over ten years will support the programmatic and operational aspects that are so essential to helping us grow."
The Foundation is expanding its scope across Dane County and is launching new programs like the Well Black Woman health equity training institute. The institute was recently awarded a 5-year, $1 million grant from the Wisconsin Partnership Program and is set to launch in 2022.
Since 2012, the Foundation for Black Women's Wellness has been striving to eliminate health disparities that disproportionately affect Black women and girls. Studies show that diabetes, stroke, infant mortality and low-birthweight babies are all areas in which Black women's health faces worse outcomes, and that in Wisconsin these disparities are even more pronounced than in the rest of the nation at large.
"Our presence and our work has never been more important," Peyton-Caire said. "Wisconsin has had a long and unending track record for health disparities impacting Black women. We have the highest rate of Black infant mortality … With Covid-19 layered on top of it, it really is a state of emergency."
During the COVID-19 pandemic, the foundation has been working to help Black women stave off emergency issues such as eviction, medical expenses, food emergencies and utility expenses. According to Peyton-Caire, the foundation has given out over $75,000 to women and families facing hardships during the pandemic.
The foundation will also engage Wisconsin policymakers on initiatives designed to close the gaps Black women and families face.
Over the course of 2021, the group plans on finding a safe way to potentially re-open its brick-and-mortar facility that opened just prior to the pandemic but has remained closed since March 13, 2020. It will also continue to work with Wellness Ambassadors, women who help educate and provide resources to Black women and families across Dane County.
"This is the most pivotal time and the time we have an opportunity to move Wisconsin forward in Black women's health," Peyton-Caire said.
Mary Burke has been a staunch advocate for the Foundation for Black Women's Wellness and has given financial support to the Foundation's efforts over the years, including a gift of $50,000 in 2019 to support Foundation programming and initiatives.
"The Foundation for Black Women's Wellness continues to lead work that is centering and positioning Black women's health as a major priority in our community and generating powerful ripple effects," Burke said in a statement. "Our goal is to support them in doing what they do best well into the future so that Black women and their families reap the benefits."
Burke, who most recently served as president of MMSD's School Board, founded a nonprofit for empowering women called Building Brave. Building Brave is a virtual community that gives women a place to network and breaks down barriers for women to share guidance and experience, and also gives organizations a place to recruit potential employees.
"It's a huge thing to receive funds from Mary Burke," Peyton-Caire said. "She is a very serious donor with very high standards. She is very serious in advancing initiatives in our community and strengthening things around children, youth and families, and we don't take lightly her supporting our work."