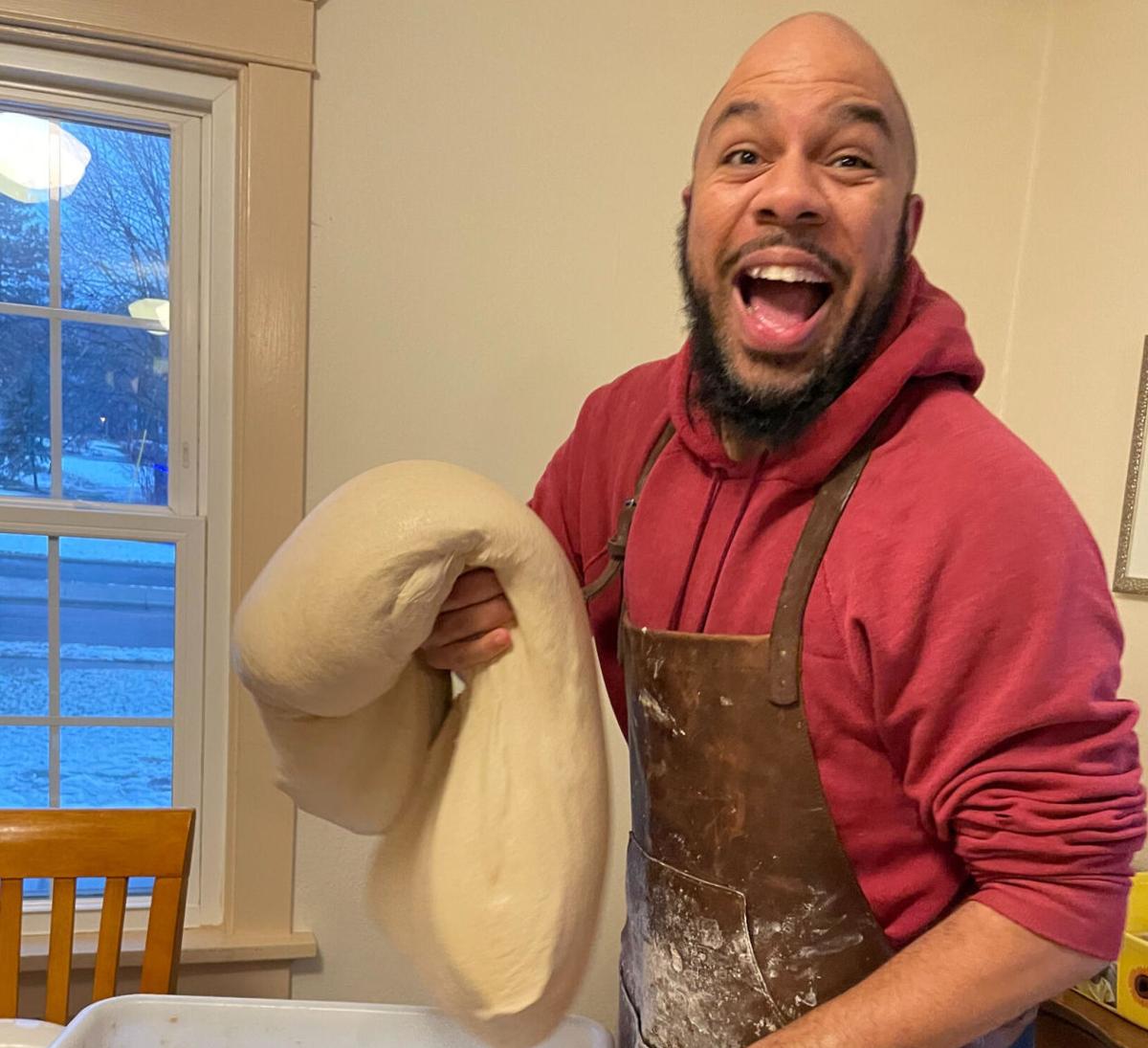 Mo Cheeks has found a way to use a favorite pastime — bread making — to help deliver for the community he served for three terms on the Madison City Council. Cheeks has formed Bread & Justice, a philanthropic enterprise he hopes will be both a source of help for those in need and a source of peace for himself during a tumultuous year.
Cheeks began baking bread as a hobby shortly before the pandemic. In June, Cheeks stepped up his bread-making game after making one or two sourdough loaves each week. He soon found himself baking all the time and pushing himself to improve his skills. Eventually, he was making several loaves a week (including 50 during one particularly diligent week) and enjoyed dropping them off on the porches of friends during the pandemic.
"I started a new Instagram account (@bakingmo) in the summer," Cheeks said. "Something I quickly learned is that the sourdough baking community on Instagram is huge."
Honing his craft took work, but that community helped him develop his skills.
"So many of these bakers that I met online this summer have provided tips and encouragement as I learned to improve my technique and to scale up my bread production," he said.
Now, Cheeks' hobby has morphed into a business. Cheeks is now selling his bread and passing along the proceeds, after covering his costs, to a nonprofit organization of his choosing.
Throughout January, Bread & Justice will donate 100% of its proceeds from bread sales to Second Harvest Food Bank and Feed America. Bread has long been used to combat hunger and food insecurity, particularly during the pandemic. 
"While breadmaking is a new passion of mine, building a more just and equitable society is a longstanding calling for me," Cheeks said. "By combining both passions, it is my hope that this business will nourish many people with exceptional bread, while also inspiring them to find ways to use their own skills to fight against injustice in our society."
On his website breadandjustice.org, supporters can sign up to receive a weekly email newsletter. Each Tuesday, Cheeks will announce the bread that will be for sale that week. Customers can pre-order the bread for the week by replying to that email and then paying via Venmo. 
Cheeks then bakes up the orders on Wednesday and customers can pick up their bread on Thursday.
Second Harvest, a food pantry that serves 16 counties in Wisconsin, is thrilled to be part of Cheeks' venture. 
"It's such an exciting thing he is doing and we're so pleased to be a recipient of some of his efforts," said Kris Tazelaar, Director of Marketing and Communication for Second Harvest Foodbank of Central Wisconsin.
Donating money to Second Harvest enables the organization to continue its work of addressing food insecurity during what Tazelaar called an unprecedented time in the industry. 
"We have put out 14 million pounds of food to 16 counties since March 15," Tazelaar said. "That speaks to the need that's out there and the reality is we don't anticipate that need going down anytime soon. We know this is gonna be a long haul but things like Bread & Justice, and other contributions from the public that are incredibly generous, are a big help."
According to Tazelaar, the number of people experiencing food insecurity in the 16-county area served by Second Harvest has gone up 40% since the pandemic began. 
"We have put out 55% more food than we did in the same time period in 2019", Tazelaar said. "Luckily, financial supporters like Maurice have been there for us and the public has been incredibly generous. They're one of the reasons we're able to meet this need. It's humbling but it is also a testament to our reputation. They know we're going to walk the walk."
2020 was a year that presented a once-in-a-generation push towards racial equity. It is a push that Cheeks wanted to be part of and hopes that this venture goes towards addressing equity issues during what has been a tumultuous racial time in American history.