Before the novel coronavirus, Sabrina Madison's work was all about face-to-face meetings and hands-on support. A social entrepreneur who has made supporting black women her full-time job, she prides herself on her ability to read people, and she'd gladly hop in her own car to go see someone in crisis. 
Her Progress Center for Black Women — which opened in Fitchburg in 2018 as a one-stop shop for black women to "transform their lives and families" — is the kind of place where a woman can drop in for advice about starting a business and then, by chance, end up talking to a visiting group of eighth graders. 
That is, until March, when a fast-moving virus made every one of those activities risky. The Center has closed its doors for now, but Sabrina Madison is as busy as ever serving her clients.
"Not only have their problems not disappeared, they've become multi-layered," Madison said. It's especially complicated for entrepreneurs, who might now be trying to run a struggling business while also homeschooling kids, or trying to figure out how to pay rent on both their homes and businesses without income.
Adapting to the quarantine, Madison has taken her work online, scheduling calls to discuss pandemic resources and hosting virtual networking sessions. And she's not the only one using online platforms to support black women and especially entrepreneurs: This week, Madison company Infamous Mothers will host its second Talk Back conference, this time as an entirely virtual event. The conference invites women who are "often spoken for, spoken at, and spoken to" — including mothers who've experienced drug addiction, sex trafficking, incarceration and poverty — to "talk back" to policymakers, business leaders and institutions.
Moving this work online means finding ways to make people feel close and supported from a distance, but these leaders know their communities need connection now more than ever.
Wraparound support, from a distance
Before the pandemic, when Sabrina Madison had one-on-ones with professional women, the conversations usually centered on a single need, such as how to market a product or apply for grants.
"Now it's like, 'I need laundry. I need help paying my booth rent, I need help with my own rent,'" Madison said.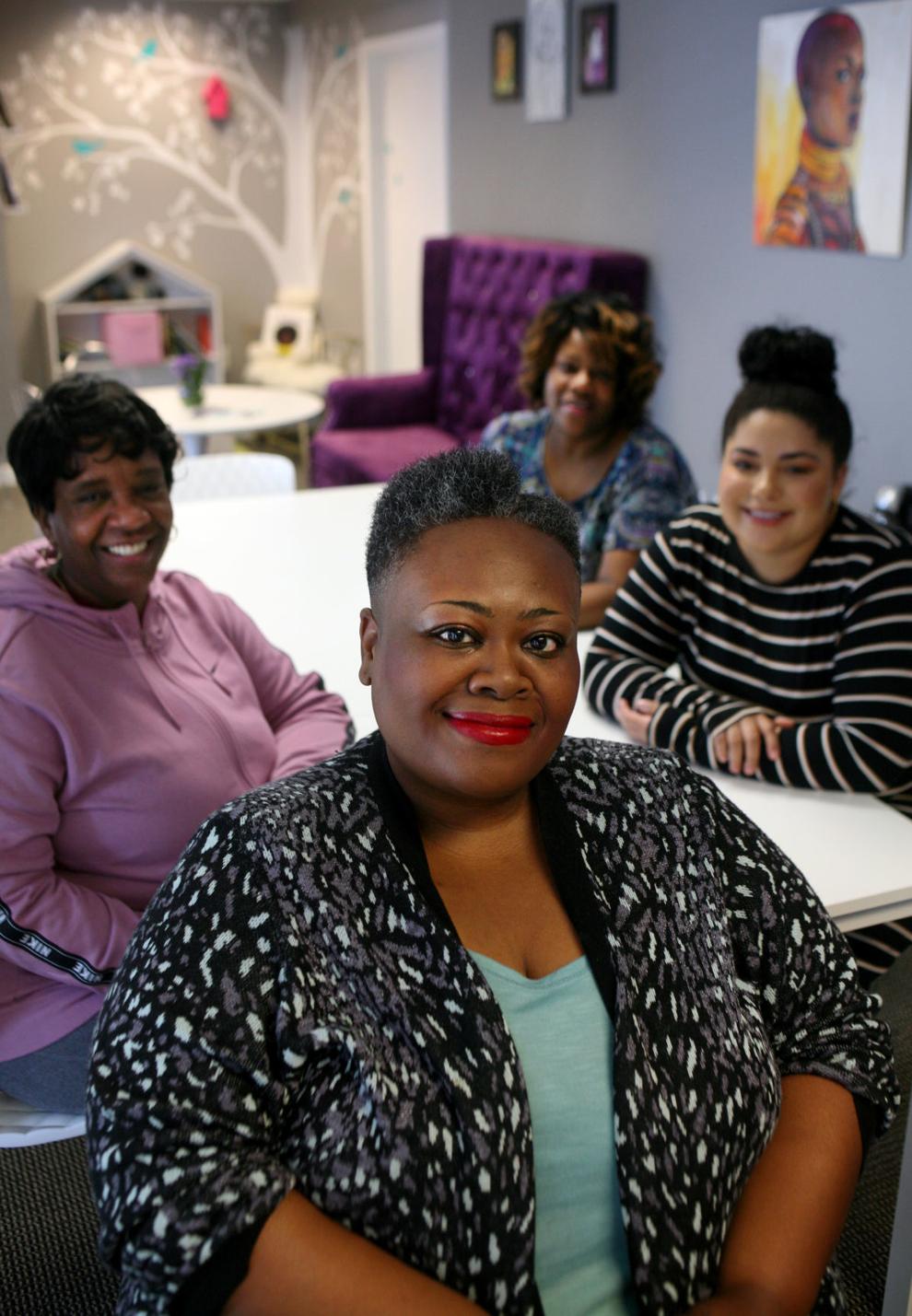 Of her eight calls on Wednesday, three were from entrepreneurs, and all have since scheduled follow-up calls. It's proof, she said, of the complexities of pandemic assistance. "None of us barely understood all these damn rules about who can get what," Madison said.
Even when she can help clients defer a payment for a month, she knows they're already looking toward future challenges. 
"I can visually see them climbing a mountain, running into all these obstacles," Madison said. "They're trying to think about, like, three months from now: 'Am I gonna be able to go back to work? Who's gonna watch my kids?'"
She finds it harder to read body language in a video chat, but she can hear a new level of stress in the voices of the professionals she talks to. 
Before, "a lot of the stress came from being like a black woman and a predominately white work space, not feeling valued," Madison said. "You have that now on top of not being able to pay your rent and worried about childcare, you know?"
Forced to keep their distance during the pandemic, these women could easily feel alone, but Madison is finding new ways to bring them together. Last Thursday, she hosted her first weekly Quarantine & Lunch online session designed for mutual motivation, and on Sunday, April 5, she debuted a weekly Zoom meet-up for black entrepreneurs. Gathering in groups, she said, has let participants start helping each other rather than wait for Madison to send them resources later.
She's now considering additional online activities, such as concurrent sessions where children could receive tutoring while their moms network. Another possibility is a virtual coworking time to mimic the in-person coworking hours the Progress Center used to host each week, which Madison said were "a slick way" to get people from different circles in one space.
She knows not everyone has internet access or knows how to use tools like Zoom, so she's working on that too. 
But there is one event Madison won't be adapting to the web: her annual Black Women's Leadership Conference, which was scheduled to kick off on Saturday, April 25. A pitch session that would have been part of the conference will instead take place online in early June, Madison said, but the conference will wait until next year.
"The conference, for us, it's an in-person experience," Madison said. "Black women want to be in that one-on-one personal space."
Given the health disparities that have put African Americans at disproportionate risk from the virus —  Madison herself has asthma — she doesn't plan to convene large groups anytime soon, though she might reopen the Progress Center later this year, limiting the number of visitors at any given time.
But, even with social distancing keeping people apart physically, she wants to continue to "curate space" somehow.
"The one thing that's missing in Madison ... is ownership of space for black women," Madison said.
While Sabrina Madison is moving quickly to take her work online, Sagashus Levingston has spent two years planning for the switch. Her business, Infamous Mothers, held its first conference in February 2018 at a hotel in Middleton. By the end of that conference, Levingston knew she wanted the next conference to be technology-focused — and entirely online.
A virtual conference could help eliminate barriers due to childcare responsibilities, geography and disability. "We wanted moms everywhere who could see themselves participate in this conference," Levingston said.
By saving tens of thousands of dollars on a venue, Levingston said, they could instead pay every presenter, rather than just keynote speakers, as many conferences do. Many of the conference's presenters are mothers and the primary earners for their households.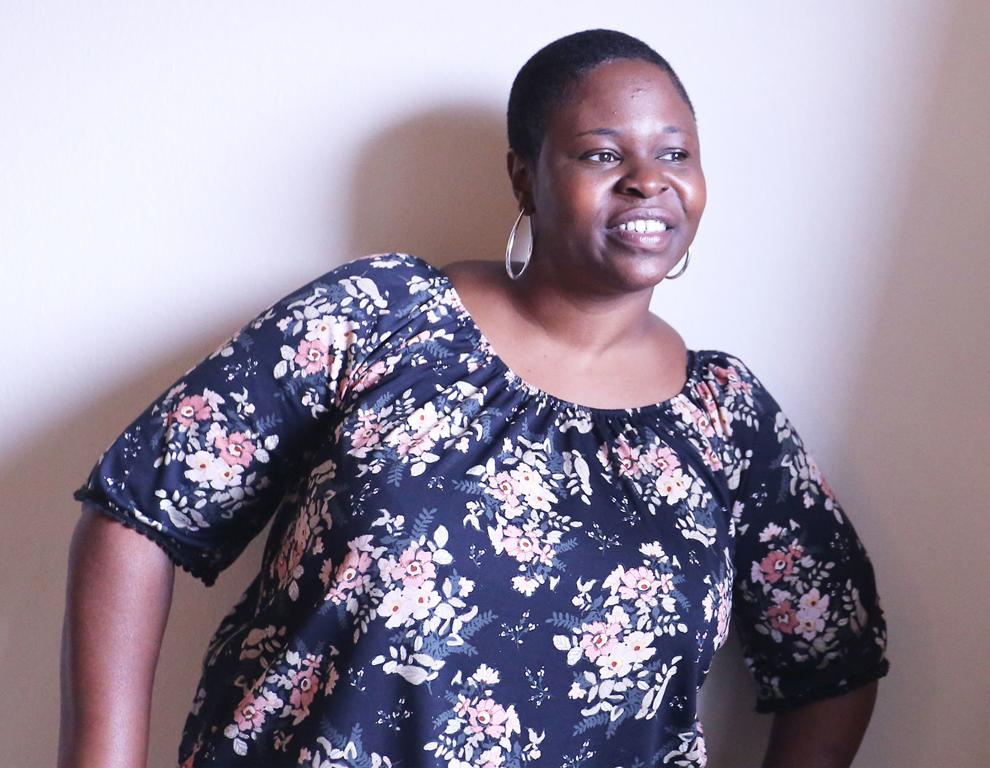 "If we really wanted to level the playing field … and literally put our money where our mouth is, then we had to do something I thought was really radical," Levingston said. 
But the switch to virtual wasn't simple. "We wanted to maintain a sense of intimacy and connectedness and vulnerability," Levingston said. "Our brand is really good at inspiring people to be unapologetic about their humanity and to make space for other people's humanity. How do you do that when you're in an isolated situation, where you're not in the room with other people?"
One answer: Simulate the room. While attendees won't eat conference food or spend the night in a hotel, they'll still spend their days in a shared (virtual) event space, complete with a lobby, information desk and networking rooms. It's a similar concept to the virtual co-working space that Infamous Mothers created last year. 
It's all part of humanizing technology, Levingston said. "We want people to spend time with us. We want them to feel like they have a sense of place in space."
Infamous Mothers doesn't hold a license for the conference space, but they paid extra to customize it so that the virtual scenes included black people. "I think what's different about it being virtual is I was able to create the world that I wanted versus, when I go into real spaces."
Another step: Help participants overcome their tech anxieties and fear of the unknown. "There are all these things that happen in our head about technology, and a lot of it is coming from our own sense of ... inadequacy." to that end, organizers designated the week ahead of the conference "tech week," during which everyone from presenters to attendees tries out the tools. 
The conference, which runs from April 23 to 26, is entitled "Welcome to the Spaceship: Technology, Business and Love," inspired by an Afrofuturism talk at the 2018 event. The 38 presenters include activist and childbirth educator Tamara Thompson, developer and entrepreneur Jumoke Dada, and photographer and storyteller Tanisha Lynn Pyron. 
As of Thursday, around 200 people had registered, including women in Texas, Michigan, New York and Missouri. Levingston is hoping for the count to hit 500 before registration ends on Thursday. Scholarships are available, and anyone can choose to sponsor a ticket. 
Back in 2018, Levingston had no idea that the decision to move the conference online would allow it to survive where few have. Now, she thinks, the event might help attendees through a difficult time.
"This for me is a solution to a couple of problems. First is the solution of the payroll problem, a temporary fix for our speakers," Levingston said. "But it's also about inspiring, encouraging, and providing community, personal and professional development, and self-care opportunities for people who have had to make these sudden shifts in their lives."
Share your opinion on this topic by sending a letter to the editor to tctvoice@madison.com. Include your full name, hometown and phone number. Your name and town will be published. The phone number is for verification purposes only. Please keep your letter to 250 words or less.