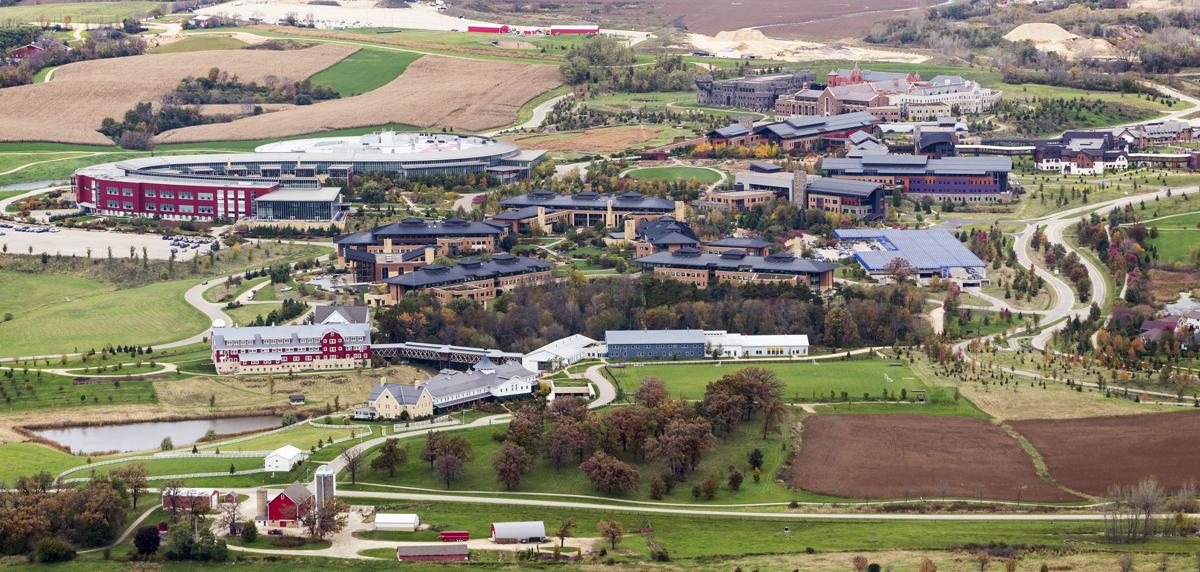 The announcement came just after 11:30 p.m. Wednesday in an email from founder and CEO Judy Faulkner.
"If you wish, you can continue to work from your Madison-area home until at least the New Year," Faulkner wrote. "For those of you who wish, you are welcome to join us on campus." 
Working parents who do not believe they can complete their usual workload while caring for their children can choose to shift to a reduced schedule or take a leave of absence. 
Faulkner also advised that the coming months would be particularly busy with new projects and launches. "Some of you might need to be on campus to support these activities, and we've made our campus one of the safest places to be."
Epic will give employees at least four week's notice before requiring them to return in 2021, Faulkner wrote, adding that the company would make decisions based on factors including public health reports, advice from public health experts, the availability of treatments and the return of students to the University of Wisconsin.
The move reverses plans announced in June. Initially, Epic instructed employees to return in phases through August, but as coronavirus case counts spiked locally, the company pushed all scheduled returns back by a month, with a full return then planned for Sept. 21. 
The reopening plan immediately sparked concern among employees, with hundreds indicating dissatisfaction with Epic's pandemic plans in a survey created and circulated by employees. More than a dozen employees told the Cap Times last week that they had knowledge of team leaders being demoted after expressing concern about the company's response to the pandemic.
Some took their concerns directly to local public health authorities, whose order instructs all employers to "facilitate remote work to the greatest extent possible." Epic is considered a health care operation under the current order from Public Health Madison & Dane County, which means the company is exempt from mass gathering restrictions and the rule limiting its capacity to 50%.  
As of Aug. 9, Public Health had received 49 complaints from Epic employees expressing concern about their company's plans to make them return to work during a pandemic.  
Epic had interpreted remote work as having employees come to the campus and work by themselves in their offices, an Aug. 6 letter from Public Health to Epic revealed. This is "incorrect," Public Health wrote.
The department has communicated with Epic at least 15 times since June 4 about "businesses hygiene, cleaning and protective measure policies, meeting safety protocols (physical distancing/face coverings), and facilitating remote work to the extent possible."
Several Dane County Board Supervisors also reached out to Public Health Aug. 7, requesting additional information on Epic's decisions. They asked, among other things, how Epic's actions would affect Dane County's ability to flatten the curve on the COVID-19 virus.   
"You'd be hard pressed to find a district in the county that doesn't have an Epic employee," said Supervisor Sarah Smith, District 24. "It was going to be impacting all of us." 
Though the impact of employees returning to the campus is unknown, PHMDC Director Janel Heinrich said, "what is known is that indoor settings and large groups of people raise the risk of transmission." 
"Tele-work to the greatest extent possible supports limiting interactions between people, which is a harm reduction strategy for COVID," Heinrich said in the letter. 
One Epic employee, who spoke on condition of anonymity, said they were grateful that Public Health was enforcing its orders and that Epic was now complying but that the move should have come sooner.
"Keeping us remote through (the end of the year) will prevent Epic from being ground zero for a major outbreak. But so much damage has been done. The people in charge haven't said they were wrong or apologized for their actions. Demoted team leaders haven't been reinstated. Talented staff have quit or been forced out. Several of my coworkers are still job hunting because they no longer trust Epic to act in the best interests of its employees or the community. 
"I really hope I'm wrong, but I'm worried that if COVID continues to spread, we will have to fight this fight all over again in January. That said, I feel like a huge weight has lifted off my shoulders. I will sleep better tonight than I have in months."
An Epic spokesperson did not immediately reply to a request for comment.
Abigail Becker contributed to this story.
Share your opinion on this topic by sending a letter to the editor to tctvoice@madison.com. Include your full name, hometown and phone number. Your name and town will be published. The phone number is for verification purposes only. Please keep your letter to 250 words or less.