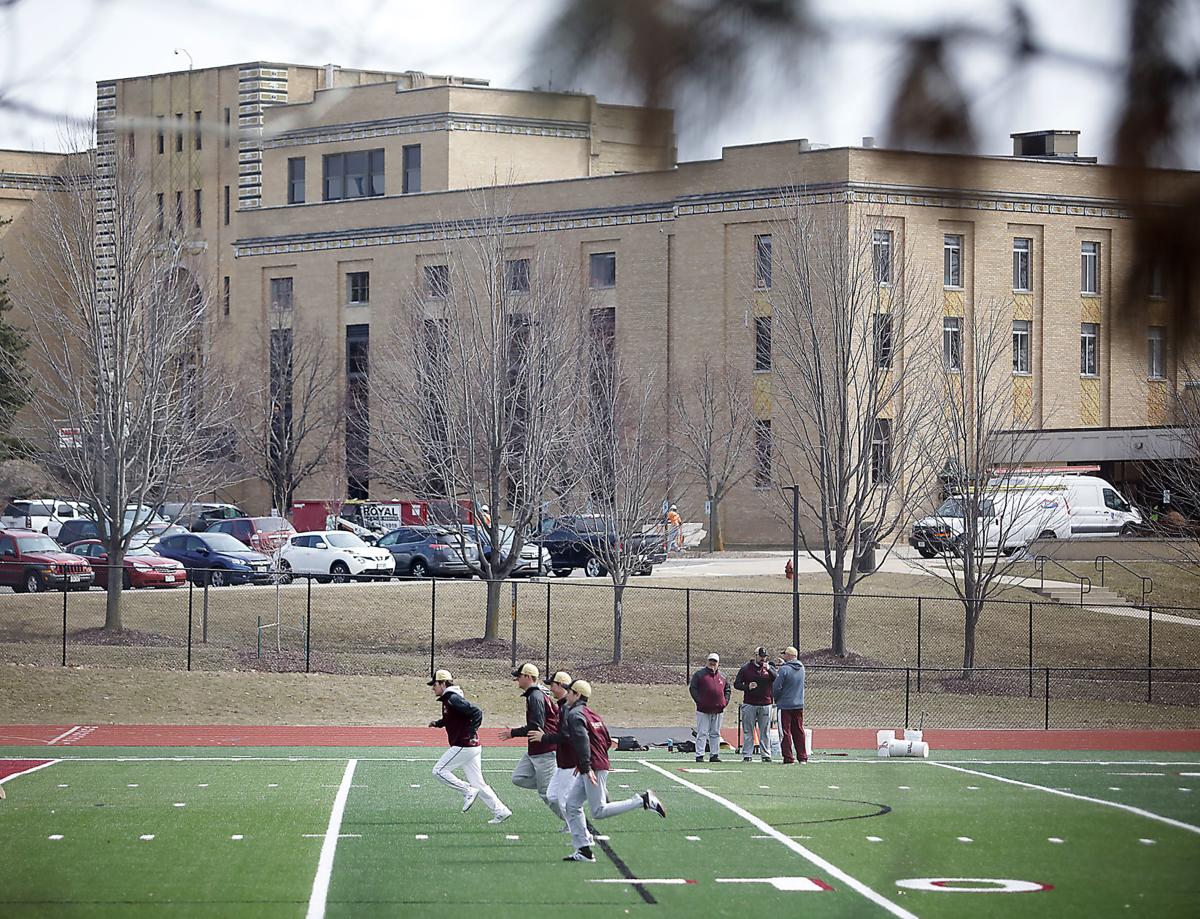 Before a packed room and after hours of discussion, the Madison Zoning Board of Appeals unanimously upheld city staff's decision that Edgewood High School can not play games on its athletic field.
Edgewood can appeal the board's decision to circuit court.
"Edgewood believes that it has the right to play games on its field. It has always had that right. It has always exercised that right. And while this ruling is not a huge surprise, we will continue to fight to exercise that right, most likely in other forums," said Matthew Lee, a lawyer representing the private Catholic school.
When Edgewood created its Master Plan in 2014, it said the field was used for team practices and physical education, and didn't name athletic competitions as a proposed use.
The city argued that this means Edgewood can't use its field for games, unless it receives Plan Commission approval and amends its master plan.
This spring, after Edgewood hosted soccer, track and field and lacrosse contests, the city sent out notices of violation on April 1 and May 15. Edgewood filed an appeal on those notices, and argued its case at Thursday's meeting.
Edgewood argued that its master plan labeled the site an athletic field and recreation space, which should imply athletic contests, and pointed out that the school has been using its field for athletic competitions for years.
"It continues to use the field for athletic contests today. Nothing has changed in 90 years," Lee said. "I can think of few things that should be less controversial than high school students playing sports on their own field."
Lee said the issue before the zoning board was whether the Campus-Institutional District, Edgewood's zoning district, requires a master plan to include an "exhaustive list" of all conceivable uses. If that was required, master plans could be thousands of pages long, Lee said.
Edgewood's appeal also alleged that the city's actions are a potential violation of the Religious Land Use & Institutionalized Persons Act, saying that Edgewood should be treated the same as Madison's four public high schools, which share the same zoning category.
"We're not just here today to interpret the zoning code. This case is about fairness, it's about equality and it's about religious liberty," Lee said.
There was a significant showing of maroon in the room, as parents and students showed up wearing Edgewood gear. Edgewood supporters repeatedly talked about the value and importance of hosting games on campus.
In the city's written response, Assistant City Attorney John Strange called Edgewood's reference to religious discrimination a "red herring" which should not distract the zoning board "from the task of interpreting the ordinance according to its simple and plain meaning."
That law "does not prohibit a city from requiring a religious institution to go through land use approval process, which is all the City is asking Edgewood to do in this case," Strange wrote.
Strange called Edgewood a "great institution," and said the issue was not whether Edgewood should be allowed to play games, but what process is required to play games, he said.
While Strange said he was not "sitting here saying that Edgewood has never played games on the field," but that all the official documentation given to the city describes the field being used for practices and classes.
Athletic contests, with potentially increased traffic and noise, could possibly have adverse impacts on neighbors, said Matt Tucker, city zoning administrator. This spring, he received many complaints about activities that occurred on the field. The master plan process is meant to address neighborhood concerns like this, Tucker said.
If Edgewood would rather not function according to a master plan, Strange said, they can start the process to repeal it, putting them in the same situation as the other public high schools.
Board member Peter Ostlind said the focus of the board was "to determine if the zoning administrator properly interpreted the zoning ordinances." The board ruled unanimously to uphold the administrator's decision.
Board member Allie Berenyi said she couldn't see the harm in having Edgewood go through the amendment process so the master plan would reflect the current use of the athletic field.
"Let's have this be a super transparent process and get everybody at the table and get everybody on board," Berenyi said.
Now the enforcement of the notice of violation is within the discretion of the city attorney's office, Strange said, and the office could go to municipal court to enforce the violation if Edgewood does not comply.
Last year, Edgewood proposed replacing 450 bleacher seats on its athletic field with a 1,000-seat stadium with team rooms, restrooms and concession area Fat its field, with lights and amplified sound.
Many neighbors were adamantly opposed to the idea, which they said would disrupt the neighborhood with traffic, parking, light and noise.
In February, Edgewood said it would forgo constructing a stadium for now and instead install lights and a sound system, meaning it wouldn't need to go through the master plan amendment process. Neighbors said this new strategy was an attempt to sidestep their input, and Edgewood then paused these plans.
At a neighborhood meeting last fall on the stadium proposal, Tucker learned that Edgewood "had been using the facility in a certain way that I believed was beyond the scope of what the master plan allows for them to use," and notified Edgewood of this. 
When Edgewood subsequently played games on their field, the city issued the notices of violation.
Share your opinion on this topic by sending a letter to the editor to tctvoice@madison.com. Include your full name, hometown and phone number. Your name and town will be published. The phone number is for verification purposes only. Please keep your letter to 250 words or less.
Be the first to know
Get local news delivered to your inbox!