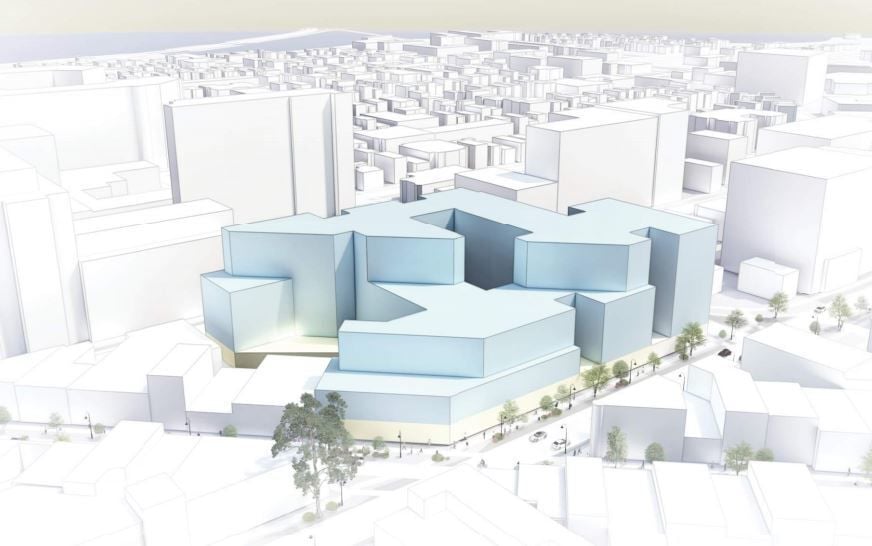 Uncertainty, feelings of loss and a lack of definitive answers about the future are all facing the owners of 10 State Street businesses, many of whom have spent decades in downtown Madison's shopping district. A proposed 10-story, 481-unit apartment building would displace them from their current storefronts.
Core Spaces, a development firm known for building high-end student housing near college campuses, including two buildings downtown, is behind the plan that would raze much of the 300 block of State Street to make way for its building. Core opened The Hub, a 313-unit building on the 500 block of State Street, in 2015 followed by The James, a 366-unit project at 423 W. Gorham St., in 2017. The firm is  hoping to build a seven-story apartment building at 126 Langdon St.
According to Core Spaces, the State Street project would include 77 units of "affordable/workforce" units, 20,375 square feet of retail space and 2,500 square feet of space for a business incubator. The incubator is slated to be run by Florida company collectiveand.co.
"We're very excited about this," said Mark Goehausen, who is leading the Core Spaces. "They're a group we have been following for a while and we are excited to bring them to Madison! It will be an amazing benefit to young professionals living in Madison."
The deal itself has been years in the making. Madison real estate and development firm Urban Land Interests owns some of the affected properties on the 300 block of State, along with others. Many leases for the businesses on the property are up this summer.
But for businesses that have been located in that part of downtown for many years, sadness and uncertainty accompany the process of losing their storefronts. Community Pharmacy was founded as a student-run cooperative — WSA Community Pharmacy — on State Street in 1972 and became a staple of the downtown culture in the decades since.
Scott Chojnacki, who has spent the last 27 years with Community Pharmacy, said nobody wants to see the business move out.
"It's sad," he said. "I'm very fond of State Street and what it was when I moved here. It's changed so significantly and now the change has come to our spot."
Chojnacki said Community Pharmacy is in the process of finding a new spot in Madison and taking a serious look at the Atwood Avenue area. He said the hope is the pharmacy will be within walking distance of the new location for A Room of One's Own Bookstore, which is also leaving downtown after decades. 
"We've been scouting a number of places over the last few months," Chojnacki said. "I'm working on a newsletter to head off the conjecture that people are going to be thinking and just let people know that none of this is a surprise to us. We've been working on this for a while, but as far as identifying a location, nothing is definitive right now."
Community Pharmacy is working with a bank to secure a loan that will fund its move.
"Everything depends on the loan and the size of the loan," Chojnacki said. "Much like A Room of One's Own, who are hopefully securing a place in the Atwood area, we're definitely looking at a particular spot that is close to that."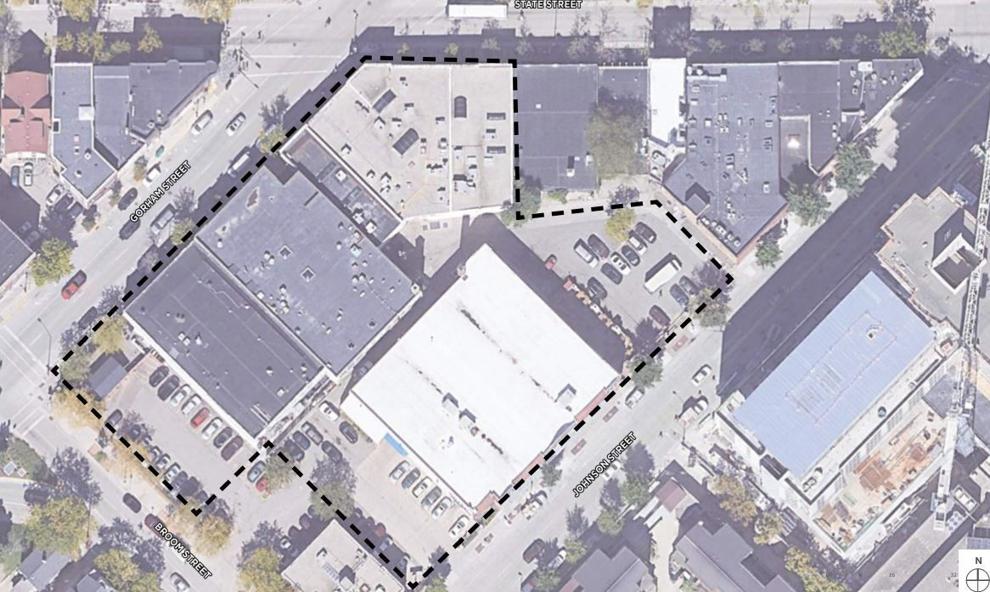 A Room of One's Own sent a newsletter to customers after a news report spilled the beans about the moving situation prior to management announcing it. In it, co-owner Gretchen Treu confirmed they are in the process of trying to secure a new location in the Atwood area. 
"While it is hard to leave downtown, we can't argue that development is changing the landscape and spirit of downtown, and that we are excited to create something uniquely our own in the new space," the newsletter said. 
Kanopy Dance Academy, which has been at 341 State St. since 2004, is negotiating a relocation that would keep the studio close to Overture Center, where it stages performances and with which it has a partnership. 
"Relocating at a time when we face considerable financial challenges might not be fortuitous timing," said Susanne Voeltz, Kanopy's spokeswoman. "We will seriously need to step up fundraising, but as we learned with COVID-19, we pivot and reinvent and look for new opportunities."
Kanopy is a resident company at Overture and performs a season of five productions in Promenade Hall each year.
"Ultimately, our priority was to continue our commitment to the downtown — especially now when it is certainly more fragile — and to locate close to the Overture Center in order to strengthen the synergy of the cultural district and relationship with Overture," Voeltz said. "We are now in the final stages of lease negotiations that will accomplish those goals, and anticipating a move in early summer."
Both Voeltz and Chojnacki said Urban Land Interests has been a supportive landlord. Voeltz said ULI has a special relationship with local, innovative enterprises that give Madison its special character. Chojnacki said the company has been great in communication from the beginning of the process and has provided the pharmacy with reduced rent during the pandemic. 
Core Spaces is set to make an informational presentation to the Urban Design Commission at its Feb. 10 meeting. According to Goehausen, the firm hasn't finalized any drawings or renderings of the proposed building yet. He said it's important that the community and UDC weigh in on the design of the building. 
"It's still pretty fluid until we get into our formal submission, which we're aiming to do by March," Goehausen said last week. "We want to incorporate feedback from the two neighborhood groups and UDC."
The Miffland District of Capitol Neighborhoods and the Campus Area Neighborhood Association are the two neighborhood groups Goehausen is lobbying and both have had meetings with Core Spaces representatives to talk about the design of the building and other concerns. 
"We're still working on the massing of the building," Goehausen said. "It's a complicated building based on height restrictions, the scale, the stepbacks. The massing is going to be as important as the architecture. … No one wants this to look like a single building, so we'll challenge our architects to see how we make this look like a group of buildings that tie together as opposed to a massive building that's out of scale."
Ald. Mike Verveer, whose downtown district includes the development, said the design of the building is important to how supportive stakeholders will be in the project.
"The design of the building is going to be an absolute deal breaker and a nod to the State Street character is critical," Verveer said. "The development team is required to have a significant step back off State Street." 
4 stories is the maximum height that the building can be along State. It will then have to be stepped back to six stories before reaching to 10 stories, the proposed height.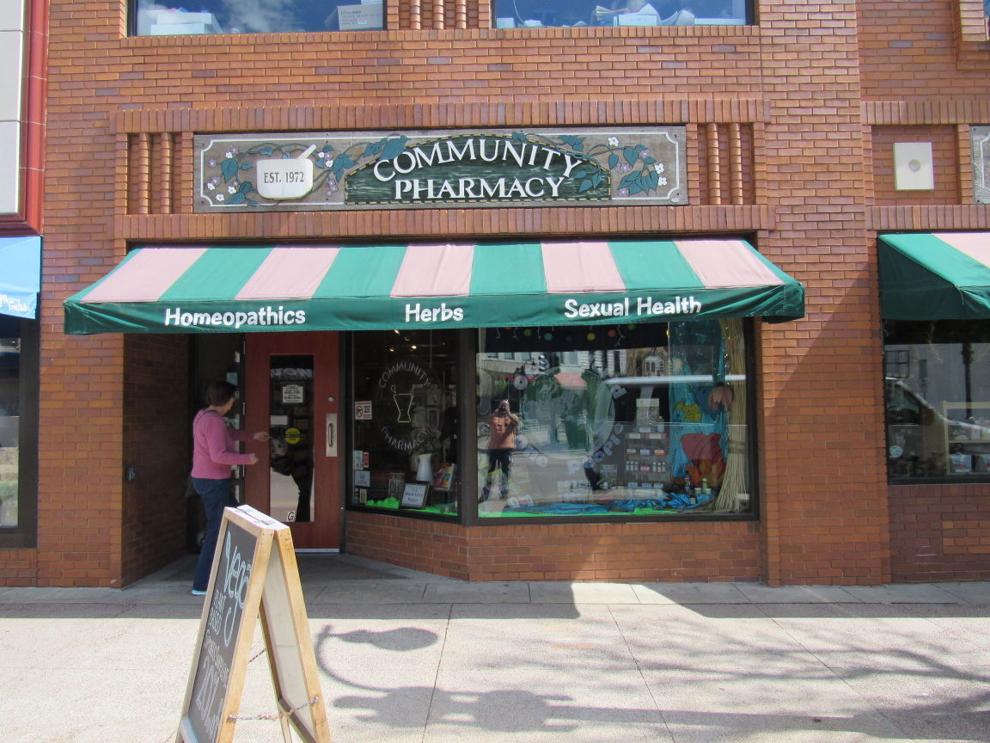 Verveer: Affordability key
Due to an ordinance protecting views of the state Capitol, the maximum height allowed for downtown buildings is eight stories, so Core Spaces will have to get city approval for the excess height. 
The height and density of the development are what dictates whether it will be profitable for Core, which introduces a bargaining chip for the city, said Verveer.
"I told them having affordable housing is the only argument I can see that will get them that excess height," Verveer said.  
Core's other properties in Madison have not included designated affordable units. But with the 300 State proposal, the term "affordable/workforce" describes some of the units.
"Affordability is huge," Verveer said. "Would I prefer it not be an out-of-state student developer pushing this? Sure. But this is a huge investment in State Street at a time when we have a record number of vacant businesses on State Street."
Goehausen said it will not be the first time Core Spaces has been involved in developing affordable housing. He said the firm's proposed Langdon project, at seven stories with 351 beds, was too small to include affordable units.  
"In this building, we thought we'd be able to provide this affordable aspect, so fortunately we've been able to make it work," he said. "It's something we toyed with wanting to offer and something from public feedback. Some markets require it. We've done it before. Madison doesn't require it. Our experience with affordability is in markets like California where it's required. We also commit to some level of affordability through the unit mix with things like a micro studio or doubling up bedrooms. So while we don't always do 'affordable,' we are always trying to make our projects as affordable as we can."
Verveer said the next frontier of affordable housing is affordable student housing. 
"The need for affordable housing is well established and even more critical for downtown. One area that has received very little attention is affordable student housing," Verveer said before pointing out that the affordable units will allow students who can't afford the kinds of amenities available in Core's other buildings to live in the 300 State project.