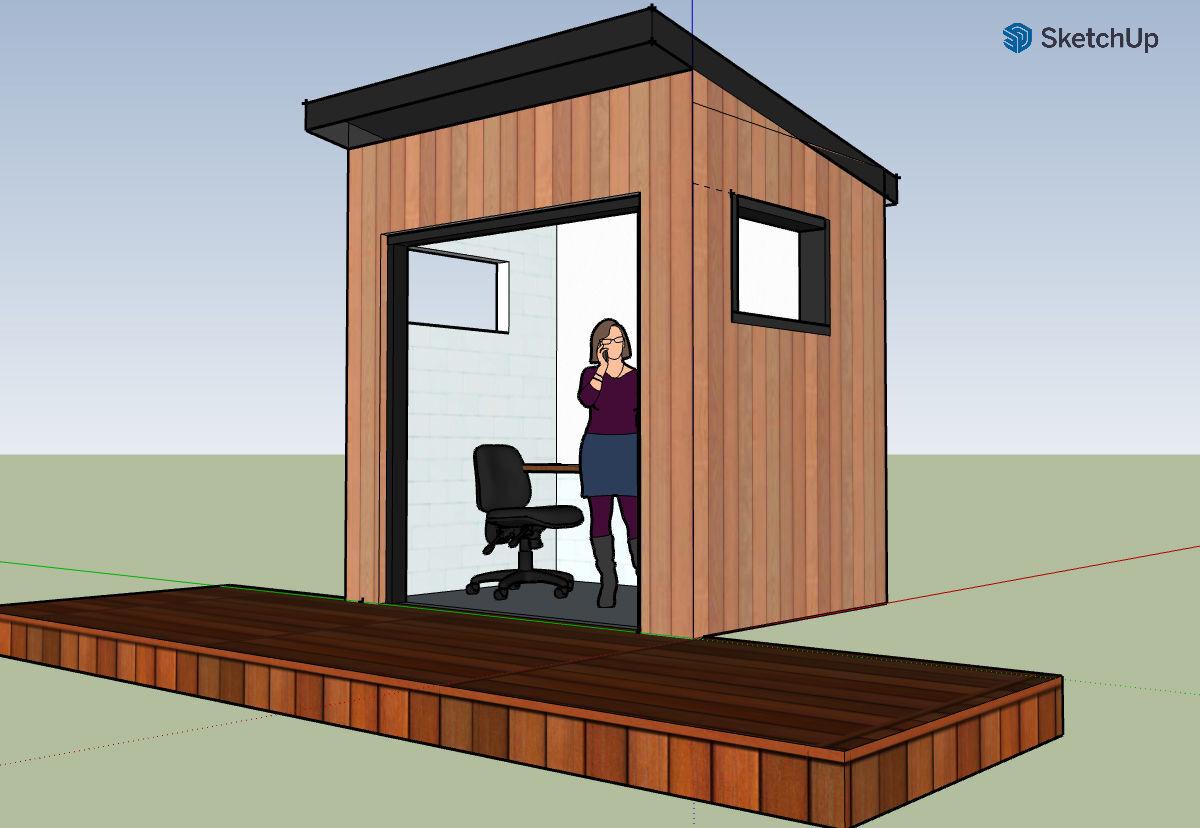 Retired from a 25-year career in construction, Sun Prairie carpenter Travis Dettinger had just turned his attention to the handful of home businesses he and his wife run when the pandemic shut down workplaces across the country. White collar workers who were fortunate enough to keep their jobs found themselves suddenly without a designated work space, typing instead at their kitchen tables, patios and basements.
Dettinger's son, an employee at Madison-based apartment-finding app Rentable, was one of them. Dettinger helped him build a desk using scrap framing lumber and hairpin legs, and the project turned out so well that he began making more to sell on Facebook Marketplace under the brand Grace Built.
But when Dettinger learned that many of his customers were struggling to get their work done in their kitchens or bedrooms, surrounded by children and barking dogs, he saw another need he could fill.
Two weeks ago, he posted an ad on Craigslist and Facebook Marketplace for a roughly 8-foot-by-8-foot outbuilding with insulation, doors, windows, power, heat or air conditioning, complete with a desk and customized finishes. 
He billed it as a "backyard office pod — a solution to your work-from-home life." It's a life that some could be settling into long term, as some employers reevaluate exactly how important it is that employees return to their cubicles.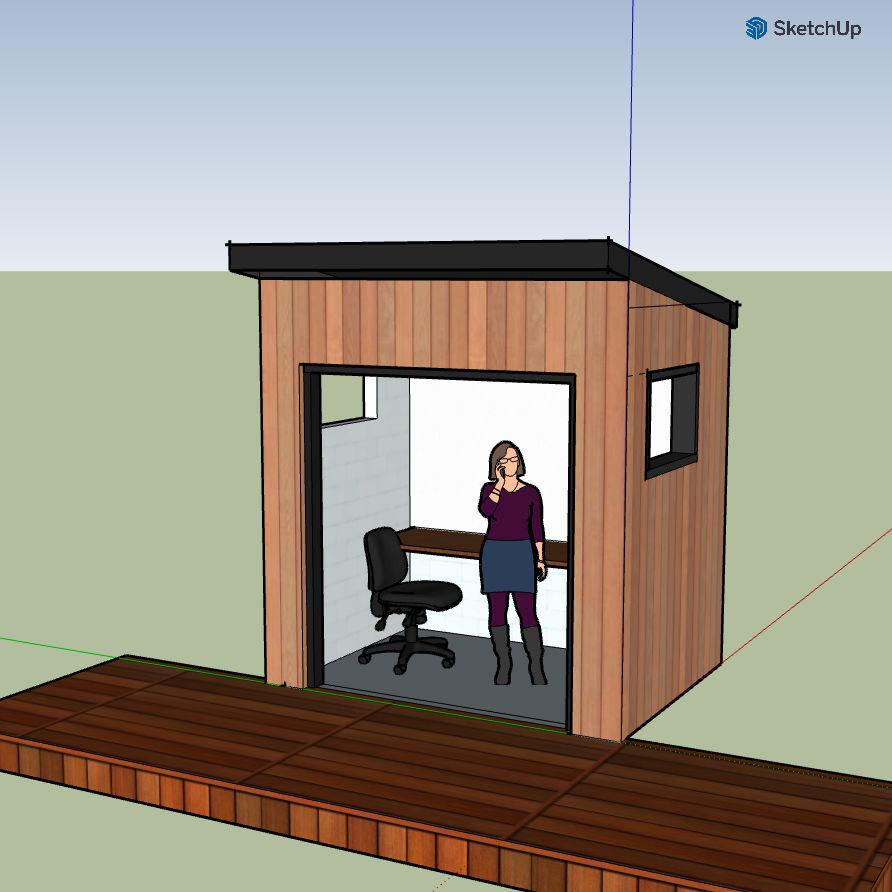 "(Customers) can come in and have lunch with the kids and let the dog out," Dettinger said. "And then, when it's time to put their head down and get work done, they take 12 steps and they're in their own private dedicated work space set up completely for them … and they can just crank out the work. So they've got the closeness with their family, and yet there's some separation."
The ad shows an image of a design he created with a 3D modeling program, featuring one wall that's all glass. "The space can be small, but because it's got so much glass, it feels like you're always working in your backyard," Dettinger said. 
"With the sun shining in, I know it has the potential to really be a charming, wonderful place to work."
Pod prices would start around $8,000 in jurisdictions whose building codes don't require a permanent concrete foundation, while pods with a foundation would start around $10,500. He's offering free estimates.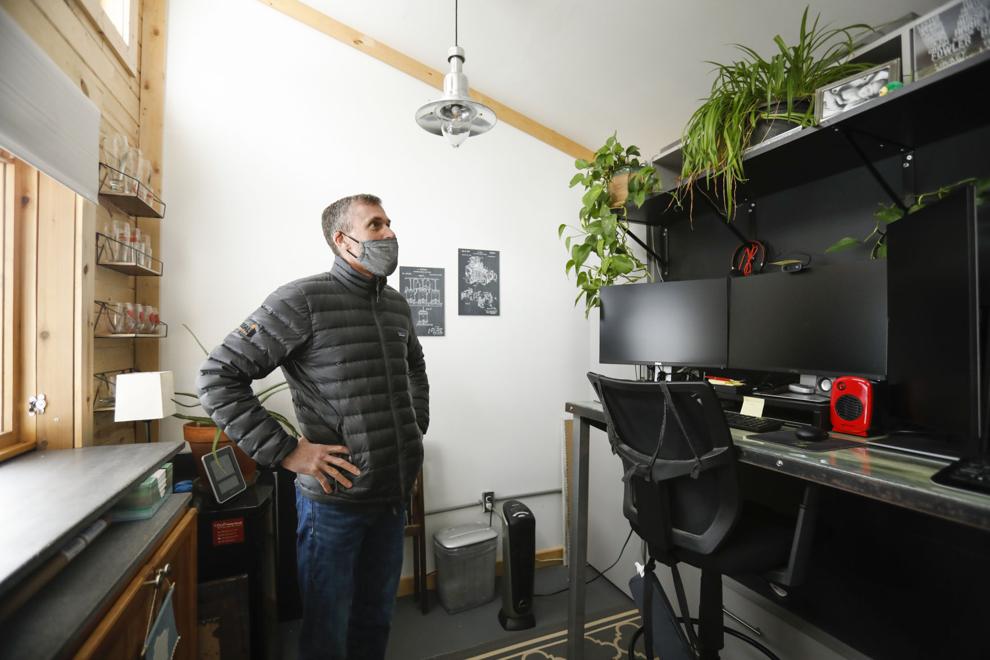 Dettinger has watched as these sorts of buildings, sometimes called "she sheds" or "accessory dwelling units" (ADU's), have taken off in other parts of the country, especially on the West Coast. Pinterest is full of envy-inspiring images and, just a couple months into the pandemic, design magazine Dwell compiled a list of companies offering prefab backyard offices, with prices ranging from under $10,000 to nearly $100,000. Last July, the New York Times reported that business was booming for ADU companies like Modern Shed, Studio Shed and Kanga Room Systems.
But he's still assessing what demand might be like in a place like Madison, where chilly winter weather can make leaving the house, however briefly, seem daunting. "One of the questions is, will this work? Are people OK taking a few steps out in the cold in the winter?" Dettinger said. 
He's already strategizing for the weather challenges. The pods would be fully insulated, and he can install heating and air conditioning systems, depending on the customer's preference. And he figures that putting the pods closer to the back door, rather than at the far end of a property, could mean just a quick jaunt in the elements.
Such structures are legal in Madison, confirmed Matt Tucker, the city's zoning administrator. "It is going to have to comply with the codes, kind of like a little single-family house. It doesn't have to have a bathroom, and it doesn't have to have plumbing, but if it's heated, it needs to meet the energy code requirements, which involves insulation, and it's going to need to be placed on a foundation that complies with the requirements." 
Tucker estimates that there may already be a couple hundred of these finished outbuildings being used as workout rooms, workshops, home offices and art studios across town. 
But he cautions that the self-employed must go through an extra step before they can take their work outside. To use an outbuilding, driveway or shed for a home-based business, even just to store equipment, business owners must apply for a conditional use permit with the city, seeking approval from the planning commission.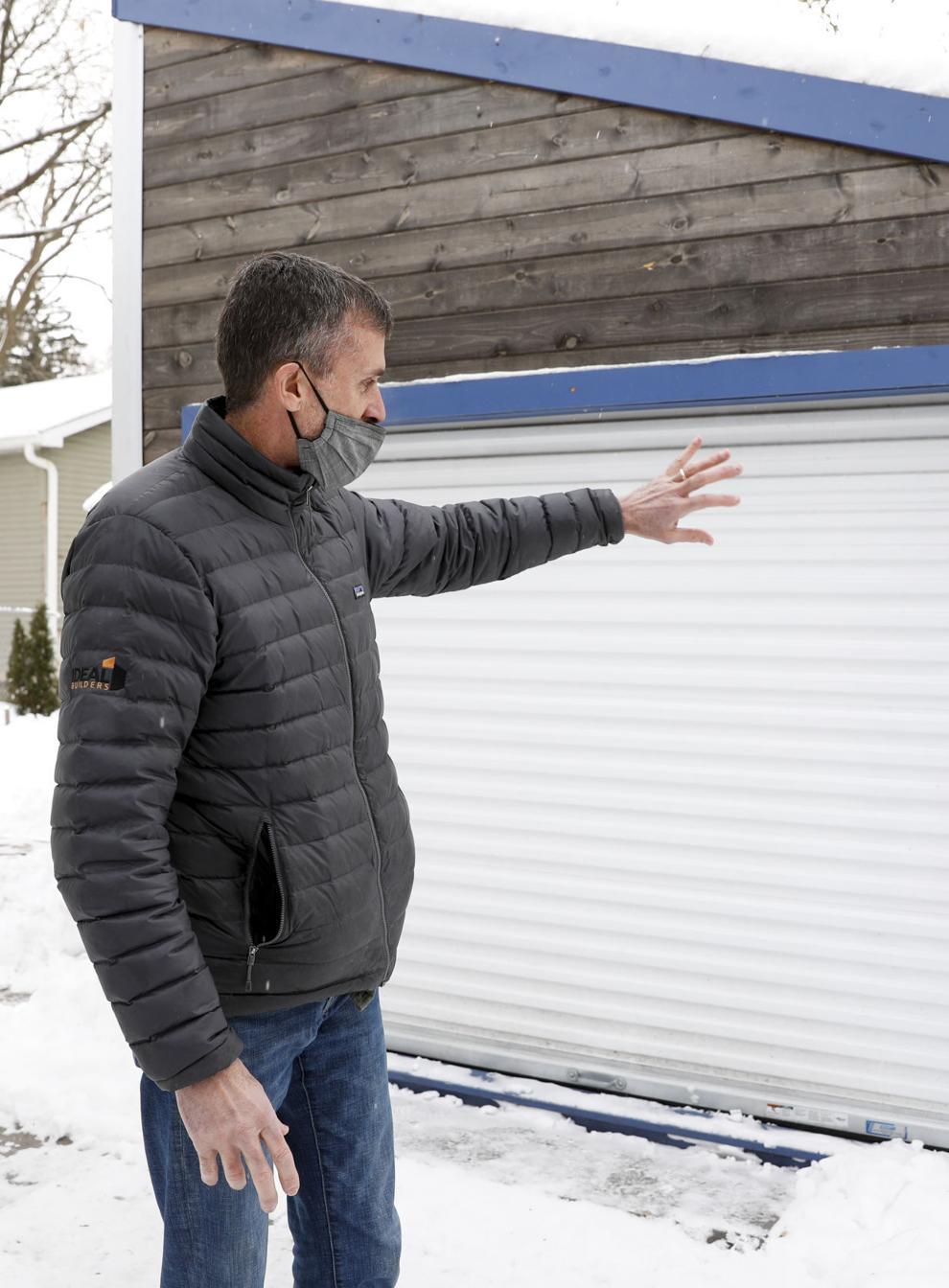 In the case of a home office, Tucker said, such applications are likely to get approved. The process is designed to flag things like noise or fumes that would be more likely to disturb neighbors than a quiet clacking away at a keyboard. 
"Our doors are open if anybody really wants to do it, and we'd be happy to take them through the process," Tucker said, though he anticipated such uses would be infrequent.
Those who work remotely for an employer based elsewhere don't need to go through that process. "You're basically just using it like you would have another room or your basement or kitchen counter or whatever you want," Tucker said. 
"I hope we never get to a situation where we have to do conditional uses for people that are working remotely, and I do think there'll be a lot more people potentially working remotely in the new post-COVID era because it's been shown that it works."
But while a few people have written to Dettinger to say they like the idea, he hasn't gotten any takers yet. So for now he's holding off. 
"I've been chomping at the bit to build one and my wife's like, 'No, we don't need an office pod in the backyard,'" Dettinger said. As a recent empty nester, he's already got his choice of bedroom offices.
"I know the idea is solid. I know there's a need, and I've built everything from concrete cathedrals to eight-story apartment buildings," Dettinger said. "So the construction part is the easy part." 
Besides, he wants to tailor the design to the customer. For startups like his, he said, the goal is to find a need, develop a solution and wait for feedback — not to assume you already have the perfect solution. 
"What I'm hoping to do is to pique somebody's interest and say, 'Gosh, something like that would work for me,' and then I would meet with them, and we would just really explore and make sure it is a fit for them."
Share your opinion on this topic by sending a letter to the editor to tctvoice@madison.com. Include your full name, hometown and phone number. Your name and town will be published. The phone number is for verification purposes only. Please keep your letter to 250 words or less.