As Madison braces for the possibility of armed unrest in the days leading up to Inauguration Day, downtown businesses could once again find themselves caught in the middle.
In an internal bulletin obtained by ABC News on Monday, the FBI warned that armed protests were planned for all 50 state capitols and Washington, D.C. Following the announcement, Gov. Tony Evers called on the National Guard to board the windows of the statehouse, and Madison Police Department Acting Chief Vic Wahl stepped up police presence.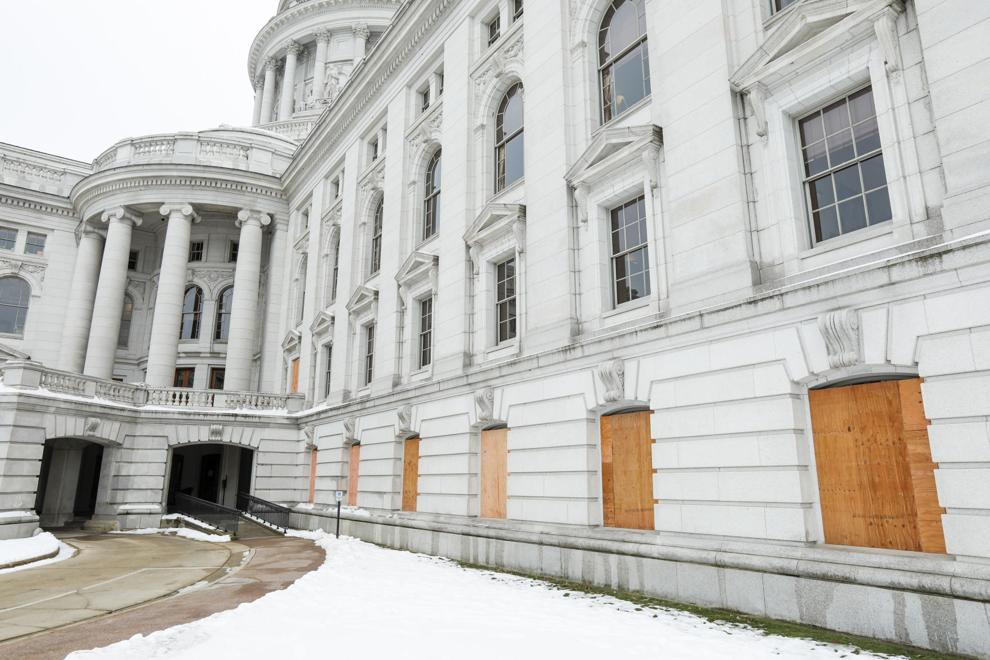 At a Thursday press conference, Wahl said MPD is aware of two events planned for Sunday. One calls on attendees to "March Armed on Capitol Hill and All State Capitols." The other, billed as an "antifascist mutual aid action,"  calls for justice for Jacob Blake, a Black man who was shot in the back seven times by a Kenosha police officer.
But following the Jan. 6 deadly siege of the nation's Capitol building by extremist supporters of President Donald Trump, downtown businesses are unsure what to expect as they head into the weekend. For many, it's yet another unknown in a year marked by uncertainty.
At the top of State Street, Anthony Rineer, owner of hand pie joint Teddywedgers, is still trying to figure out how to best keep his employees safe this weekend. He's planning to open on Saturday, but he's unsure about Sunday. He hasn't closed for a day since the pandemic began, but he called the events planned for Sunday "a little more unpredictable."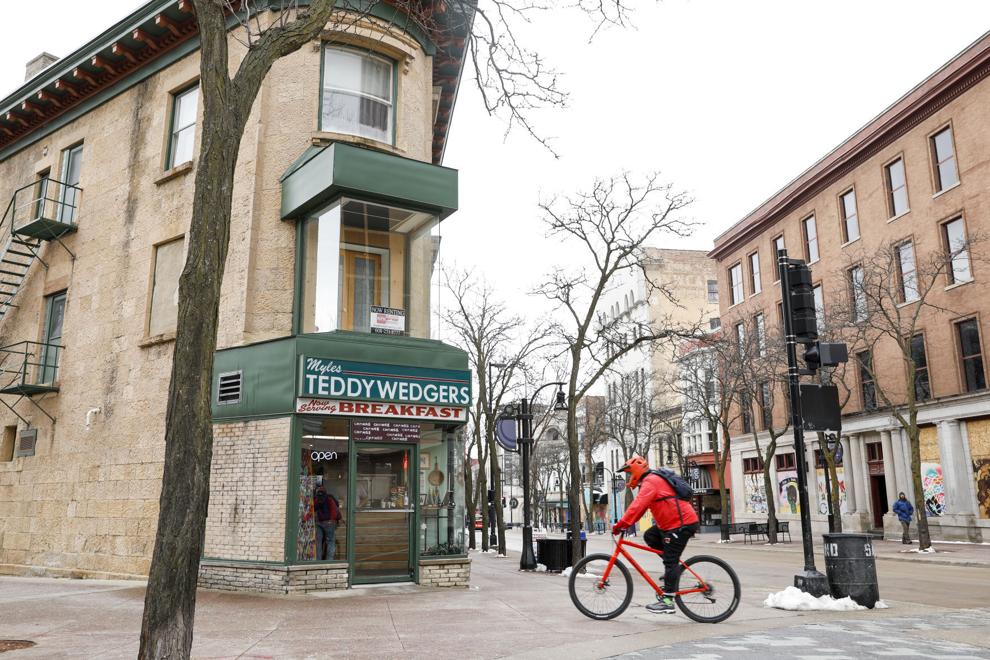 He's worried there will be more guns and more people flouting public health rules intended to reduce the spread of the coronavirus. He got a glimpse of what could be in store last week, when Trump supporters rallied downtown to protest the outcome of the election. "Last Wednesday, that's pretty much all we did was yell at people to put their masks on," Rineer said. "It was a very frustrating day."
"If they're not going to comply with COVID rules, it's not a good idea for us to be open," Rineer said.
Last year, the restaurant's windows were broken despite being boarded, and Rineer and his staff just recently got a pick-up truck to haul the boards away. 
"We were trying not to be boarded up at all," Rineer said. "Now, hearing that we're supposed to board up again, I don't know if we really have the resources or the drive to board up again."
On Capitol Square, Andrea Hillsey, owner of Square Wine Company, just opened the doors at her new location at 1 E. Main St. on Monday. For now, she's planning to be open this weekend, but if she or her employees get nervous, they'll lock the door and provide curbside service only, as they did during April's "Reopen Wisconsin" rally, which drew unmasked crowds and a few long guns.
Such "a dynamic situation" necessitates "a gut call," she said.
Hillsey said her business has been fortunate to have stayed busy throughout the pandemic, but she feels for those dealing with this uncertainty on top of ongoing instability.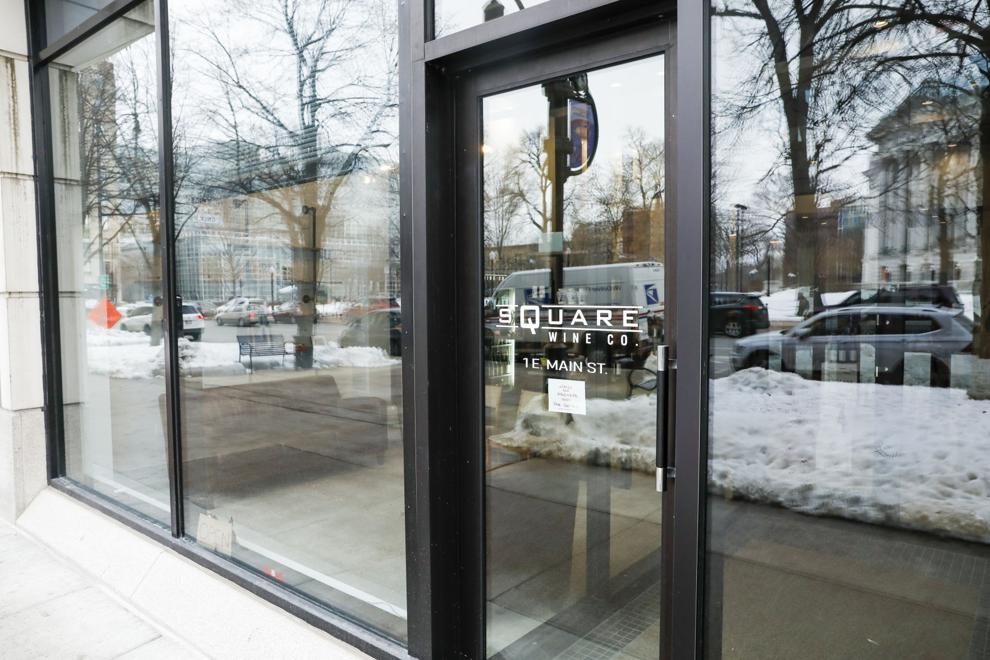 "Even though things are good for us, it still is super stressful, so I can't even imagine what our friends are going through that are having to worry about being able to pay rent each month," Hillsey said.
Meanwhile, on the other side of the Capitol, Peter McElvanna, owner of The Coopers Tavern, is planning for a busy Sunday. There's a Manchester United vs. Liverpool soccer game at 10:30 a.m., and NFL playoffs all day after that. 
"I'm an immigrant. I respect everybody's right to protest as long as it's done peacefully," said McElvanna, who was born in Ireland. "After last week's showing in D.C., hopefully it'll be a smaller crowd, but whatever."
Just down the block, windows are boarded at Town Bank, Merci restaurant and the other businesses along the first floor of 10 W. Mifflin St., an office building topped with condos. 
Susan Springman is senior project manager for Mullins Group, which owns the building's four commercial floors. Mullins has sometimes boarded the windows in the past, she said, though the process is expensive and labor-intensive, and comes with other costs, too.
"We're trying to bring the downtown back to life. Boarding it up does not help," Springman said.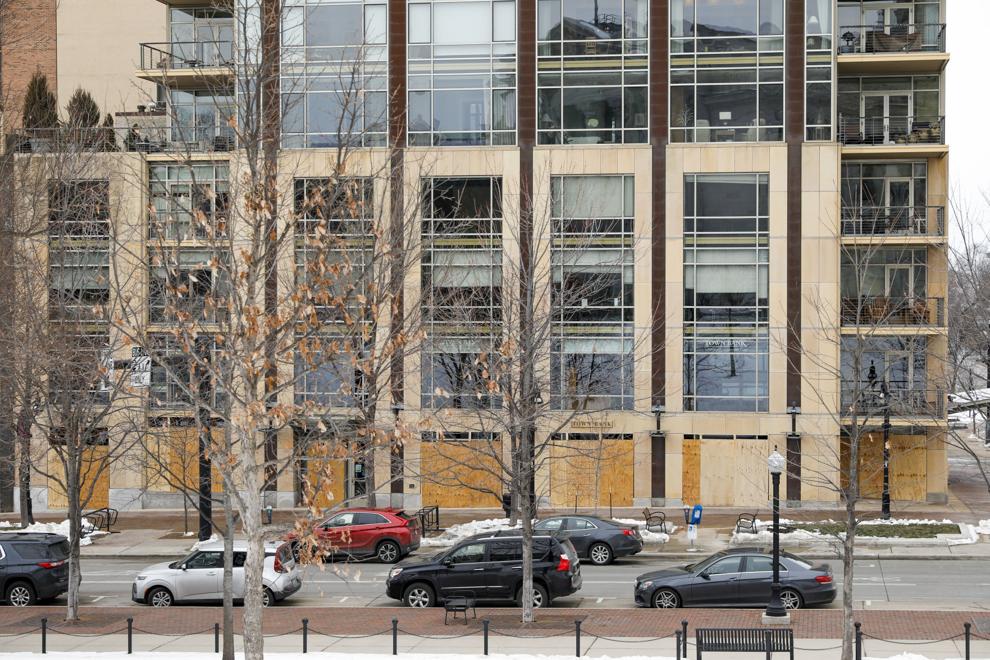 But this time it was the building's condo association that decided to cover the first-floor windows, and Mullins' business tenants didn't object, Springman said. The office building would be locked for the weekend anyway, she said, and many office buildings are regularly locked even in business hours due to the pandemic. She anticipates the boards will be removed by the end of next week.
"We're hoping that the buildings are not a target," Springman said, noting that she's kept her eye on the news and kept in contact with Madison Police since seeing announcements about armed protests.
"That's all we can do," she said, since she's not privy to the protesters' plans. "We're not on the deep dark web. I wouldn't know how to go there," Springman said.
Also trying to stay in the know is Tiffany Kenney, executive director of Madison's Central Business Improvement District, which aims to be a go-to source for downtown businesses looking to prepare in such situations. She said police often can't provide all the information that businesses might want, as the information police have is always evolving, and police may opt to withhold some information for public safety reasons.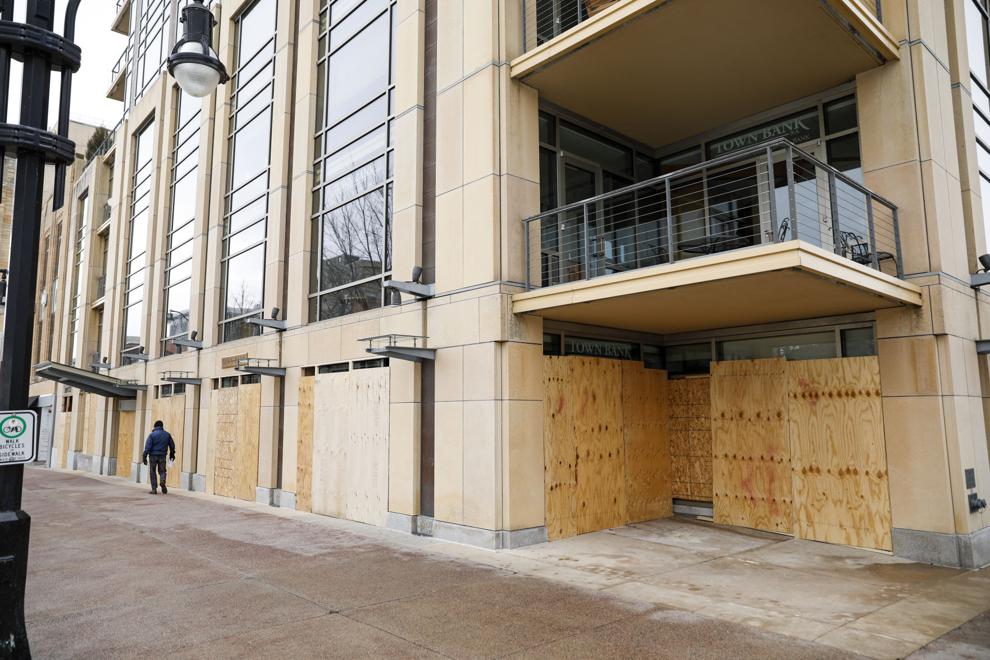 So when authorities close roads, for example, businesses and downtown residents may be caught by surprise, Kenney said, and potential customers might stay away if they can't gauge what's going on downtown. To provide real-time information, she suggested the city make video feeds from its downtown police and engineering cameras available to the public.
Of course, Kenney said, protests come with the territory for businesses surrounding the capitol, where people from across the state converge to voice their concerns, and such events can often draw hungry crowds to patronize local restaurants and bars.
But downtown businesses can also "get caught in the crossfire," she said, noting that small groups of people broke windows and stole property at downtown businesses hours after massive peaceful protests this summer following the police killing of George Floyd. 
But the downtown community is resilient, said Jason Ilstrup, president of advocacy group Downtown Madison, Inc., pointing to the "amazing" ways that downtown businesses have adapted throughout the pandemic.
"Truly we hope for everybody, and honestly for our nation, that this weekend remains peaceful and nonviolent, because downtown will be strong after this — it's just very difficult when many different hurdles have been placed in front of the businesses and the employees that all work downtown."
Retailers and restaurant owners aren't the only ones wondering what the weekend has in store for downtown. Rev. Jonathan Grieser is the rector at Grace Episcopal Church, which looks onto the steps where so many have gathered this year.
On Wednesday afternoon, he spoke with the Capitol Police after hearing murmurs from a colleague at another downtown church. Due to COVID-induced public health restrictions, the church holds all services online, so Sunday's sermon will be pre-recorded, and no one will be in the building during the planned demonstrations. 
"It would be very different if I were dealing with a congregation of 200-plus people who were planning on being on Capitol Square at that time," Grieser said.
The church's food pantry is currently scheduled to open on Saturday as usual. "That may change if we hear more information, but people need food, you know?" Grieser laughed ruefully. "So we gotta help them whenever we can."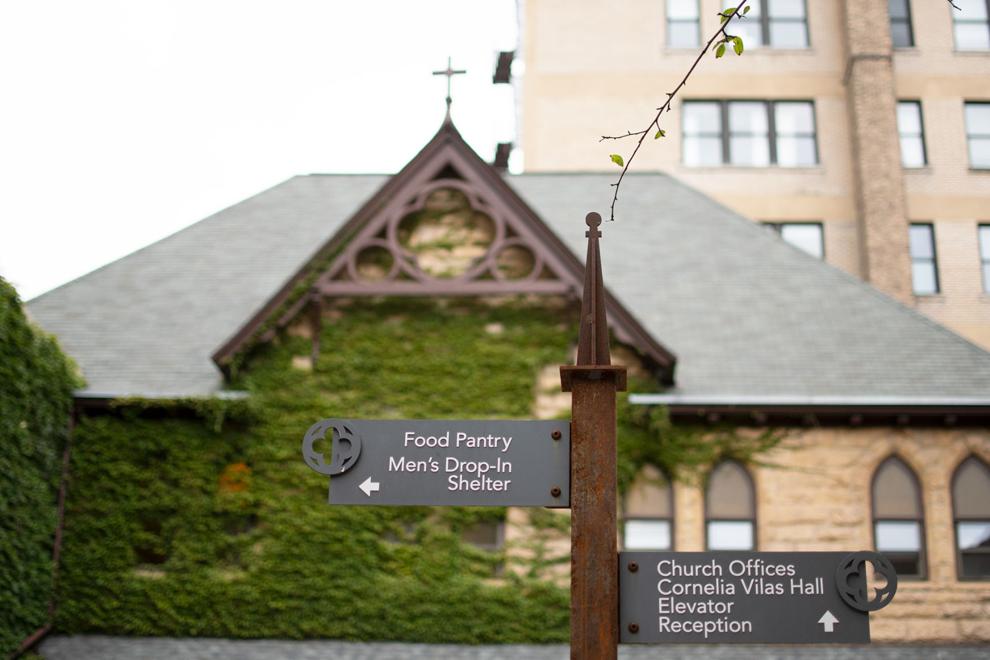 Though the church building bore witness to months of unrest around the Capitol this summer, Grieser said the only mark protesters left was a shrine of flowers and candles on the church steps. It was a reminder, he said, that his church is "a place of the sacred in Capitol Square." 
"I hope that people can see and experience the beauty of our church and the peace of God just by walking by or being present on this property," Grieser said.
"I think there's a lot of anxiety," Grieser said, reflecting on the unrest facing the nation. "There are deep divisions in our nation and in our city. We've seen them.
"My hope is that we can all work together for a more just, equitable community and nation, because I don't think we can move forward until we address those deep divisions and especially the unwillingness to face our history, and the way in which people have suffered for that."
Share your opinion on this topic by sending a letter to the editor to tctvoice@madison.com. Include your full name, hometown and phone number. Your name and town will be published. The phone number is for verification purposes only. Please keep your letter to 250 words or less.