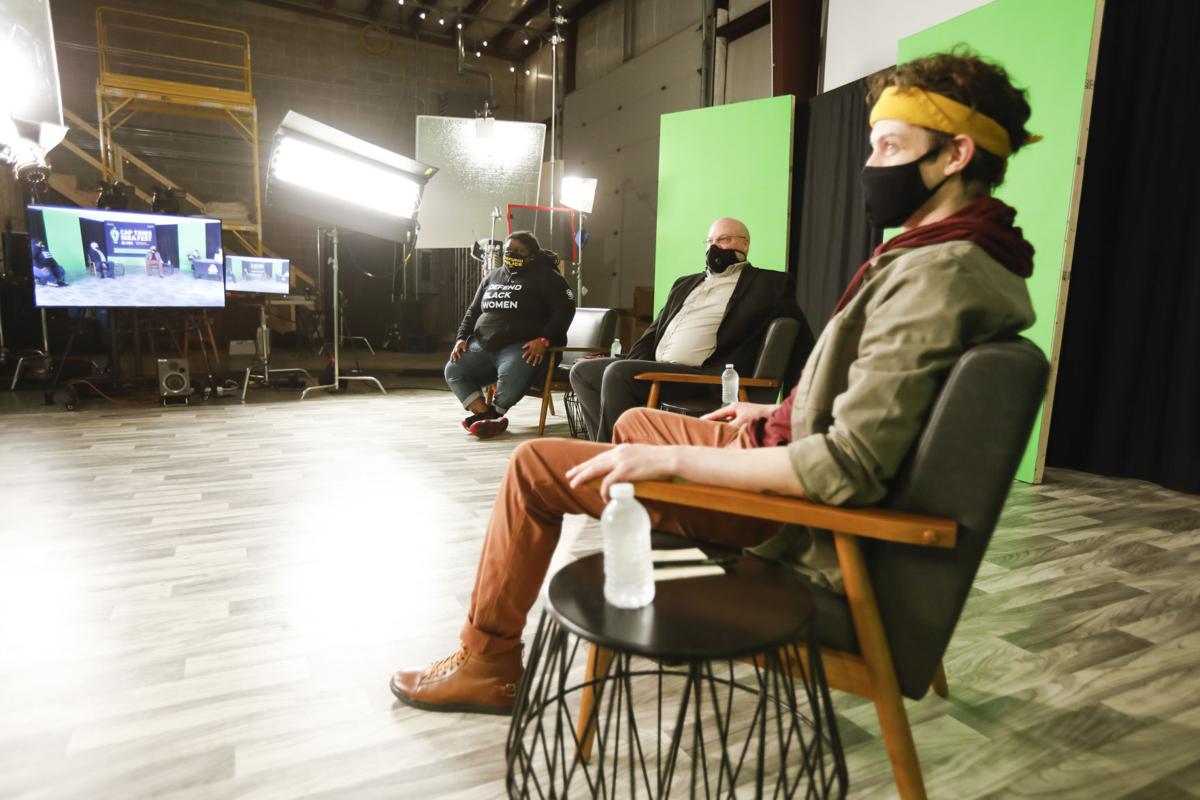 What makes real change happen? That was the critical question for a panelists during a Cap Times Idea Fest session dedicated to the politics of protest.
The panel, moderated by Cap Times reporter Natalie Yahr, included Freedom Inc. co-executive director M Adams, University of Wisconsin-Madison professor of strategic communication Douglas McLeod and Matthew Braunginn, a Madison activist. 
One of the most recent examples of protests making a difference involved the efforts of Freedom Inc. to remove Madison police officers from schools, said Adams. For several years, Freedom Inc. has been speaking at School Board meetings, detailing the ways in which students of color are unfairly targeted by police and the psychological impact on children of color of being constantly monitored by police. Activists have been confrontational at times and disrupted meetings.
But Adams said those efforts bore fruit this summer when the Board voted unanimously to end the school resource officer contract with the Madison Police Department.
"That campaign has been happening for three to four years now. And what that tells us is what you can also see historically is that transformational work starts from the ground and it also happens through resistance work," Adams said.
Adams described the means by which Freedom Inc. prevailed by detailing the level of resistance youths engaged in out in the street, in public meetings and other tactics challenging power and the status quo.
"What we know about this moment currently is that actually radical transformation, especially for Black people, happens when there is strong direct action," Adams said.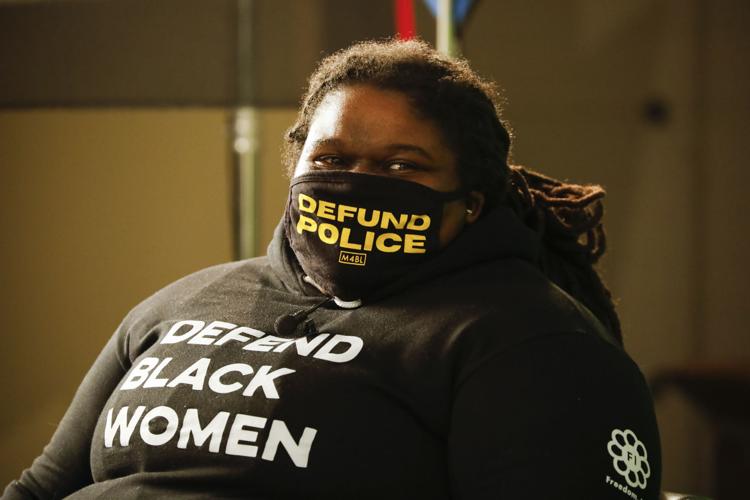 Adams described Freedom Inc's work as "Movement science:" analyzing power structures and bringing those structures to a tipping point.
Braunginn, a leader of Young, Gifted and Black, which grew to prominence following the police shooting of Tony Robinson in 2015, spoke about how some in the community say that protestors are making unreasonable demands or doing it incorrectly. 
"There's always this 'Ask for less, potentially you'll be granted your freedom,' when it comes to Black liberation movements," Braunginn said. "This isn't anything that is rooted in being conservativve or liberal, this is something that is rooted in white people and their unwillingness to change the white power structure within the United States."
Actions like shutting down the Beltline and preventing people from getting to work is one example of direct action that calls attention to protesters' messages in that it interrupts capitalism, panelists said.
McLeod pointed out that changing policy is not the only objective of protests and movements. Engaging people is vital as well.
"Involving people in the movement is also part of that strategy," McLeod said. "Standing and listening to speeches is not very engaging. Marching and other activities are very important, not just in changing policy but mobilizing and growing the movement as well." 
Be the first to know
Get local news delivered to your inbox!