When the microphones came on at La Movida radio station on Monday afternoon, Dr. Patricia Tellez-Giron was ready. 
The much-beloved Madison doctor and University of Wisconsin-Madison associate professor was in the studio for a radio special all about the coronavirus, organized by Madison's popular Spanish-language station and the Latino Health Council, which Tellez-Giron co-chairs. 
The goal: provide in Spanish the sort of practical information that had been circulating in English for days or weeks.
A variety of hosts and guests presented information and answered caller questions on everything from how to get medical care without health insurance to how to home-school kids.
The show was scheduled for two hours but ran nearly three hours because listeners had so many questions. Video of the broadcast also streamed live on Facebook, and in less than 24 hours, it had been seen more than 2,400 times. 
Tellez-Giron recalled some of the questions that made clear just how necessary the show was. Most weren't medical. "I might not be able to work. How am I going to pay for bills? If I have to go to the doctor and I don't have insurance, how will I access care? My immigration case was in process, and now what am I going to do about that?"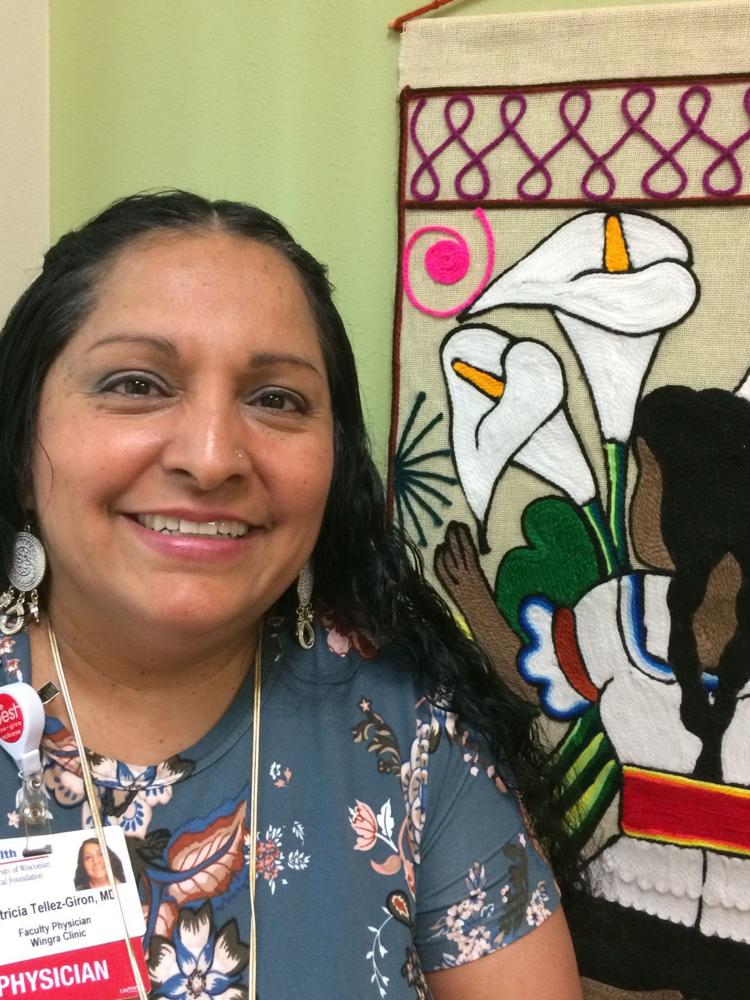 There's a good reason for all those questions. Sources tell the Cap Times that Dane County's Latinx community could be among the hardest hit by the fallout from the coronavirus.
Latinos make up a major part of the service industry, some of the jobs most affected as people following "social distancing recommendations." Those jobs also tend not to offer sick leave. Meanwhile, those aren't fluent in English may struggle to find the information they need in Spanish, and undocumented individuals can't benefit from many of the social safety nets — including unemployment benefits, Medicaid and food assistance — that could protect others during this epidemic. 
Latinx employees, business-owners and students prepare for changes
Baltazar De Anda Santana, director and co-founder of the Latino Academy for Workforce Development, has begun to hear from students losing work. Thumbing through Madison magazine, he counted 53 restaurants that had closed or reduced hours. (As of Tuesday, all bars and restaurants have ceased dine-in service, although some still offer takeout and delivery.)
"If there are five Latinos working in (each of) those restaurants, how many people are going to be not having jobs right now?" De Anda Santana asked.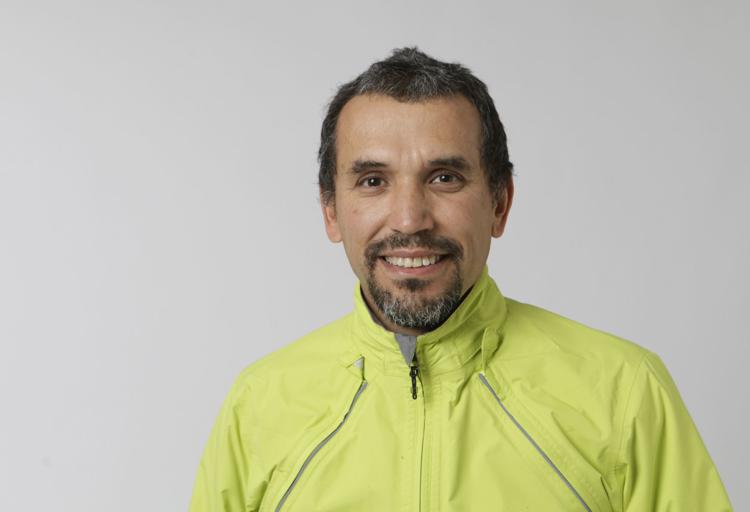 In other cases, Latinos are the business owners, the ones who might be seeking payroll tax relief or short-term loans to stay afloat as the epidemic continues. Those business owners may be especially concerned about how layoffs or furloughs could affect their employees, said Jessica Cavazos, president and CEO of the Latino Chamber of Commerce of South Central Wisconsin, which has about 450 member businesses. 
"Because it's such a tight-knit community, I think the worries are that, 'If I let go of this employee go, will their family be sustainable? Will they be able to pay their bills?'" Cavazos said.
Cavazos would like to see more information on financial supports — like UW Credit Union's emergency personal loans and the Small Business Administration's coronavirus guidance — offered in Spanish. Many Latino business-owners speak English but would benefit from reading in their native language, she said. 
Even university students may feel the economic effects, said Armando Ibarra, who heads the Chicano & Latino Studies program at UW-Madison. The university announced Tuesday that all classes would shift online for the rest of the semester. As students move back in with their families, some will not only need to learn to do their coursework online but also take on additional responsibilities, such as caring for younger siblings or helping parents make up for lost income.
"There's some students that are going home to families that are dealing with coronavirus as a family, not necessarily as a student from the university," Ibarra said. 
Many of the present challenges are not exclusive to Latinos, De Anda Santana said. "This is touching everybody," he said. "Folks in a poverty situation, they're the ones suffering the most right now in general." He'd like to see rent support and financial assistance for those who lose their jobs due to the virus. 
But undocumented immigrants are uniquely exposed, as many of the social programs that could help citizens and permanent residents weather this storm are not available to them. 
Undocumented immigrants are ineligible for most public benefits. Additionally, following a recent Trump administration policy change, even immigrants with legal status may now fear using such services. 
The "public charge" rule, which took effect late last month, states that immigrants who legally use public benefits can be barred from visas or green cards if they use certain public benefits, including food stamps or Medicaid. 
Last Friday, U.S. Citizenship and Immigration Services announced that seeking medical help due to coronavirus concerns will not negatively impact immigrants' in future applications, but Ibarra thinks that news hasn't made it to those who most need it.
"That's not part of the messaging that's going out to the community," Ibarra said. 
De Anda Santana can imagine what the country's 11 million undocumented residents might be feeling right now: Though he recently became a U.S. citizen, he was undocumented for 16 years. "If you did not have documents before … you just don't have much hope. You know, this situation really puts you down," De Anda Santana said.
Dane County immigrant affairs specialist Fabiola Hamdan regularly receives calls from members of Dane County's immigrant community seeking help with everything from citizenship applications to detained family members. This month, though, Hamdan hasn't received a single call about an immigration arrest. Instead, she said, many calls are about the virus. 
Hamdan tells callers that the UW Health coronavirus hotline offers information in English, Spanish and Hmong and that she can help if they have trouble finding the help they need.
And, for the calls that aren't about the virus — like the woman who called because she was being abused by the people she was living with, or the local family from Nicaragua who wanted help sending their teenage son's body back to their home country — help is harder and slower to find.
Lots of offices are closed, said Hamdan, who herself has been working from home. She's been encouraging clients to call ahead before making a trip, and she knows organizations are struggling to adapt to their new set-ups.'
Not all immigrant-focused organizations have shut their doors amidst the pandemic. Jessica Schmidt of immigrant advocacy group Voces de la Frontera told the Cap Times on Tuesday that the organization's Milwaukee office was still open, though many staff are working remotely. The organization has suspended all citizenship and English classes and has switched its get-out-the-vote efforts from door-knocking to digital.
'We have to readjust our sails'
While closures have been tough on the Latino community, organization leaders say they agree with the measures, and some have opted to close their own doors and adapt their services to model social distancing. 
Centro Hispano and the Latino Academy have shifted from in-person programs and appointments to phone and internet, and the Latino Chamber has switched to a "virtual chamber" and moved all classes online.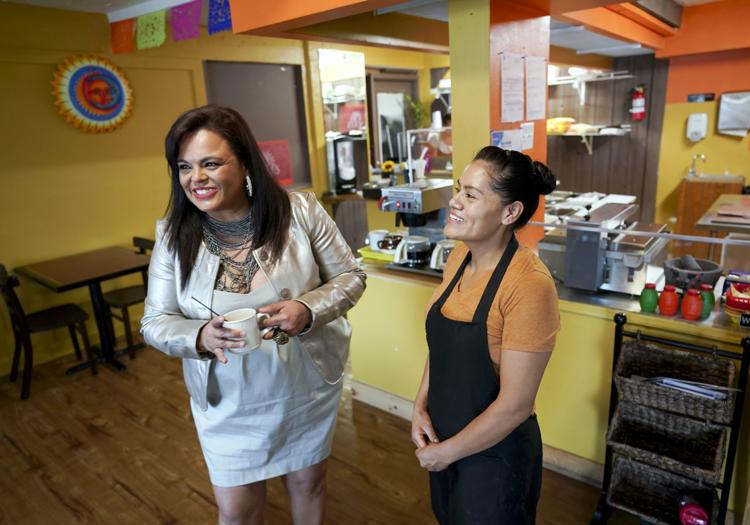 "We decided to really live by example because ... if our members see us doing things that are, let's say, questionable, when it comes to these times where we're uncertain, they will follow suit sometimes," Cavazos said, though she noted that the change isn't easy for an organization like hers.
The chamber has been helping businesses find ways to keep up their cash flow as foot traffic declines, such as by switching restaurants from dine-in to takeout service. And students in the chamber's 15-person business incubator, who have been taking classes in-person twice a week since January, will now attend those classes online using their phones, tablets or computers. 
If there's a bright side, said Cavazos, it's that this virus has finally prompted the chamber to take steps it had been considering for years, and that —  hopefully — their members will build the skills needed to adapt, both in their learning and in their businesses. 
"We know we have to readjust our sails and figure out how to do everything now virtually," Cavazos said. "And as we learn, we're teaching our members and our community ... around the region how to access their tools online." 
"It's a new era for us," Cavazos said. "We're so used to doing the one-on-one contact, and we actually enjoy being invested in our numbers and seeing their faces."
But, she said, this situation calls for "sacrifices that are momentary." 
"At the end of the day, we want to make sure that we respect our ecosystem and that we all share it and that we're all interconnected in some kind of way," Cavazos said.
"How do we help our community stay afloat and also keep a positive mind? How do we create a unity circle around our members so that they know that they can depend on each other in times of need?" 
'We want to do what is right'
De Anda Santana worries about his clients, whose training — be it English classes or workforce preparation — has halted due to the closures. But he knows they're well-prepared for such challenges.
"We are a strong community," De Anda Santana said. "We came to this country with the hope and the dream.
"I always tell our students, 'We already did the most difficult (thing), which was coming to this country, leaving everything behind,'" De Anda Santana said. 
Meanwhile, Dr. Tellez-Giron is watching for other gaps in knowledge, ready to go back on air if she's needed. It's what her community has been doing for years, she said. "When something like this has happened, we have not waited for others to help us," she said. "Right away, we start organizing among ourselves to provide for our own."
But she wants to see the authorities looking out for her community too, since minority communities are already on the losing end of health disparities and could be at higher risk, she said. "Whatever planning is happening at the city level and the state level has to really address the needs of that minority population," Tellez-Giron said.
Such attention is especially important, Tellez-Giron said, in light of current anti-immigrant sentiment.
"Historically, people have feared, feared that we are the ones that are (not) going to follow the directions or contaminate other people, and that immigrants are bad," Tellez-Giron said. "We really want to put that down and say, 'No … we are following the rules. We want to do what is right. We just need the resources to do it.'"
Share your opinion on this topic by sending a letter to the editor to tctvoice@madison.com. Include your full name, hometown and phone number. Your name and town will be published. The phone number is for verification purposes only. Please keep your letter to 250 words or less.
Be the first to know
Get local news delivered to your inbox!