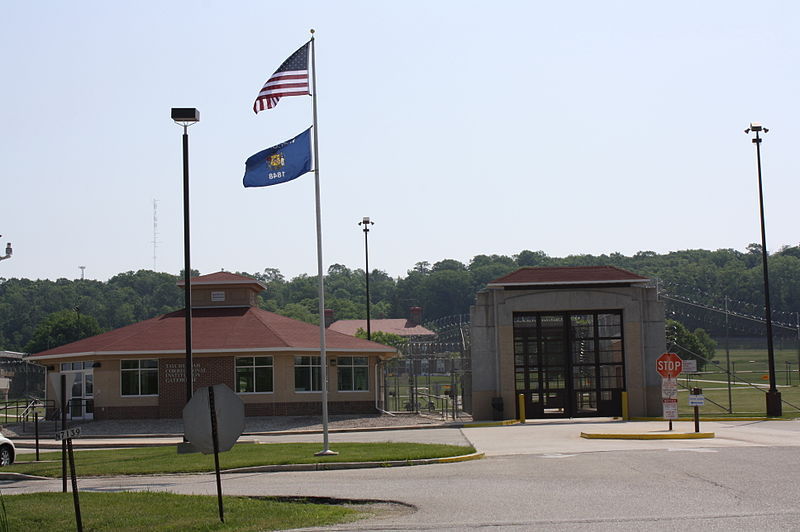 When Jessica was incarcerated at Taycheedah Correctional Institution from 2009 to 2013, the prison's population of around 700 felt crowded.
But today, with a population of 963, she "can't even imagine where they're putting all those people," she said.
In the Democratic primary for governor, several candidates have pointed to Wisconsin's prison population as a problem, with some vowing to cut the number of inmates in half. Gov. Scott Walker has called that idea "dangerous" because, if done immediately, it would require releasing inmates with violent offenses on their records. Attorney General Brad Schimel has also roundly criticized the plan.
Candidate for governor and former state Rep. Kelda Roys said in a statement that by reducing the prison population, "we can save hundreds of millions of dollars and close facilities that are old, poorly maintained or pose a safety risk to staff or inmates."
Taycheedah, the only medium-security and maximum-security prison for women in Wisconsin, is overcrowded and needs facility improvements, according to the Department of Corrections' own budget requests.
Female inmates make up the minority of Wisconsin corrections, with under 2,000 inmates compared to over 22,000 men. But they, too, face rising inmate numbers and limited space. Advocates and former prisoners like Jessica say that when there are too many women at Taycheedah, inmates can't access the programming they need.
It's difficult to determine just how crowded Taycheedah is. The design capacity of the facility, located in Fond du Lac, is 653, while the total population is 963, according to Aug. 10 estimates.
As defined by the DOC, design capacity doesn't include "beds and multiple bunking that were instituted to accommodate crowding." Tristian Cook, DOC spokesman, noted it also doesn't include facility updates and additional staffing.
According to the DOC's 2017-2019 agency budget request, Taycheedah "can currently be considered overcrowded," citing an average daily population increase from 738 in fiscal year 2014 to 873 in July 2016.
So how many people can Taycheedah safely hold?
Asked what the operational capacity of Taycheedah is, Cook declined to give a number, but said it can fluctuate "depending on changes to staffing; updates, renovations, or additions to existing buildings; or construction of new buildings. We also move inmates between facilities as space becomes available."
According to the Legislative Fiscal Bureau, operating capacity in Wisconsin prisons is calculated by looking both at how many inmates a prison can house and the prison's ability to provide "non-housing functions" like food service, medical care and inmate programs.
In maximum-security prisons, housing capacity dictates one inmate per cell, according to the LFB. Depending on when they were built, medium-security prisons generally allow for 20 to 50 percent of the cells to hold two inmates. Cook said that DOC "determines the number of inmates that can be held in a cell and provides the appropriate number of beds and secure storage space for each inmate," per state law and DOC policy. 
Single-occupancy cells are reserved for inmates with disciplinary or mental health problems, or who lack the social skills to room with another inmate, said Kenneth Streit, emeritus clinical professor at the UW-Madison Law School and a supervising attorney in the clinical programs at Taycheedah in the 1990s.
As a prison goes over capacity, the percentage of double-occupancy cells creeps up. Being over capacity is "not like a ship where once you're over capacity the water is over the side," Streit said, and "doesn't mean you immediately have a crisis, or that nobody's getting fed."
"(Capacity) is sort of like the speed limit. If you stay under the speed limit you shouldn't have to worry about anything extraordinary, assuming it's not raining," Streit said. "The more you go over the speed limit … things could start happening a whole lot faster."
But being over capacity does mean that some people who might be best left to live by themselves now have a cellmate, and it can stretch staff supervision, he said. Vocational, alcohol and drug treatment, and education programs may also be limited, he said.
DOC also acknowledged this in its budget request. The increased population at Taycheedah has "detrimental effects," it said, as correctional officers are responsible for more inmates and there is less programming "available for inmates, and programming has been shown to help reduce recidivism." 
Taycheedah also includes a dormitory unit and larger cells that can accommodate up to six people. Two former prisoners allege that they saw or have heard that cells meant for two people have housed three or four inmates. Cook said that "any cells housing more than two inmates at TCI have been modified to include the appropriate number of beds and secure storage space for each inmate."
For the 2017-2019 capital budget, the DOC requested $9,389,000 to build a new 36,000 square-foot, 180-bed dorm at Taycheedah including beds for inmates in need of Alcohol and Other Drug Abuse (AODA) treatment.
Gov. Scott Walker deferred the request, but instructed the Department of Administration "to conduct a comprehensive long range master plan of DOC facilities." The Correctional Facilities Planning Committee, which includes state senators and representatives, "is currently assessing adult correctional facility utilization," Cook said.
The budget request pointed to two dorms, Addams and Harris Hall, as particular problems, as they both opened in the early 1900s. A new dorm would allow DOC to demolish both, the request said. The budget request cites "many HVAC, plumbing and exterior masonry issues."
The dining facility was designed to accommodate about 400 inmates, the budget request says, but "unfortunately our current population is over 800."
"Unfortunately, the plumbing (in Addams) leaks on a regular basis into areas on the first floor. Although doing their best, staff is not able to keep up with the repairs and maintenance concerns of this building," the request says. "The thick walls and steam heat with no air exchange system make summers in Addams Hall often too hot to hold productive AODA groups. In the winter the hot water radiators with no controls make it equally difficult to regulate the temperature."
Alice Pauser is the founder and executive director of the Demeter Foundation, an advocacy organization for incarcerated and formerly incarcerated women in Wisconsin.
The main concerns they hear about from formerly incarcerated women, she said, are healthcare, employment and housing. But recently, they've been hearing more concerns about crowding at Taycheedah and two other female correctional facilities: Milwaukee Women's Center and Robert E. Ellsworth Center (at last estimate housing 452 women in a facility with a design capacity of 230).
Women are concerned that "there are so many of them put into a room," she said, which they call "bunk stacking."
"I can't say Taycheedah is by any means a dangerous place," Jessica said. "Still, it's not conducive to what is corrections is supposed to be about."
With that many people, it's harder for staff to keep track of inmates and affects access to healthcare, Jessica said. Plus, it's hard to get into prison programming.
"The biggest thing for me was that you couldn't get into groups and things that you needed," she said. "You're getting pushed back for groups because they don't have enough teachers to take on that capacity of people. So a lot of people are not getting their program in … not getting treatment to improve."
Mary, who did not want her real name to be used, was an inmate at Taycheedah from the mid 1990s to 2016. She also had trouble getting access to programming. When she wrote to apply for sentence adjustment, the judge wrote her back saying the DA objected, as she hadn't completed enough programs.
"But I can't get into the programs. I have nothing to show because they feel like I don't need any more help, I just am sitting there to do my time," she said. "So where society thinks out here that we're being rehabilitated, absolutely not. Absolutely not."
Cook said the DOC focuses on safe operation of facilities and "provision of services and programming which enable inmates to return to the community and live a crime-free life." In 2015, Timothy Boehrig, then-director of social services at Taycheedah Correctional Institution, testified that Taycheedah was overcrowded with 866 inmates, and that some women serving shorter sentences were released without any programming, according to Milwaukee Magazine. 
Pauser said they hear similar concerns about overcrowding at Milwaukee Women's Correctional and the Robert E. Ellsworth Correctional Center. But Jessica and Pauser said that an obvious solution — building more prisons to accommodate the crowding — is not the right one. A new prison would cost an estimated $300 million.
"Building more prisons is definitely not going to solve anything," Pauser said. "It's counter-productive to keep warehousing people with mental health and substance order issues."
Another way to relieve crowding is to contract with county jails to house inmates, but jails sometimes offer even less programming, Streit said.
"The prison has to take what the court system gives them," Pauser said. "They don't have a choice about who is being sent to them. So when you have a system that keeps funneling people into the facilities but not letting them out (on parole), that's the only thing that's going to happen."
Jessica said overcrowding exacerbates the "oppressive nature" of being in prison.
"I think it's hard to actually portray it unless you're there. It's not even something that's easy to describe," she said. "(The) oppressive nature of it all, it's inhumane as it is, aside from them trying to cram you in like sardines."
Share your opinion on this topic by sending a letter to the editor to tctvoice@madison.com. Include your full name, hometown and phone number. Your name and town will be published. The phone number is for verification purposes only. Please keep your letter to 250 words or less.